How Communication is Affecting the Workplace
Times are changing and that means the workplace is too. With more people going fully remote or hybrid, communication is very important in the workplace. Companies need to analyze what type of communication is the best and most effective for their teams. Here are some questions to ask your team:
Do you feel like you're being supported in your role?
This will show supervisors how employees are actually feeling about their communication methods. You can see if an employee is utilizing the resources provided to them or if there are parts of the company where communication is falling behind. For example, if your company uses Trello, you can track progress on projects, but aren't able to analyze the pain points. Is there a faster way to get the project done? Are all employees able to complete their parts efficiently? Is there a blocker holding up the project that shouldn't have taken as long? This will help get a better picture of your team's day to day tasks and how they're communicating to complete these tasks.
Do you have direct access to your supervisor throughout the day?
Open communication between supervisors and their teams is critical for any company to succeed. Teams should be able to reach out to their managers for any questions and receive a response within a timely manner. For example, if your company uses Asana, see if managers are able to provide efficient feedback with a quick response time. On the other hand, if you primarily communicate through video chat platforms (such as Zoom, GoogleMeet or Skype), think about whether most of your day is going into working on the task or talking about completing a task.
Do you have all the necessary tools to succeed in your role?
This question is extremely important and a great way to check in on your teams. Do all members have the necessary tools they need to do their job well? Communicating that you're there for them and want them to succeed will help motivate them to do their best at what they do. Finding out what your team needs to succeed and which communication tools will help them get there will play an important role in your company's overall success.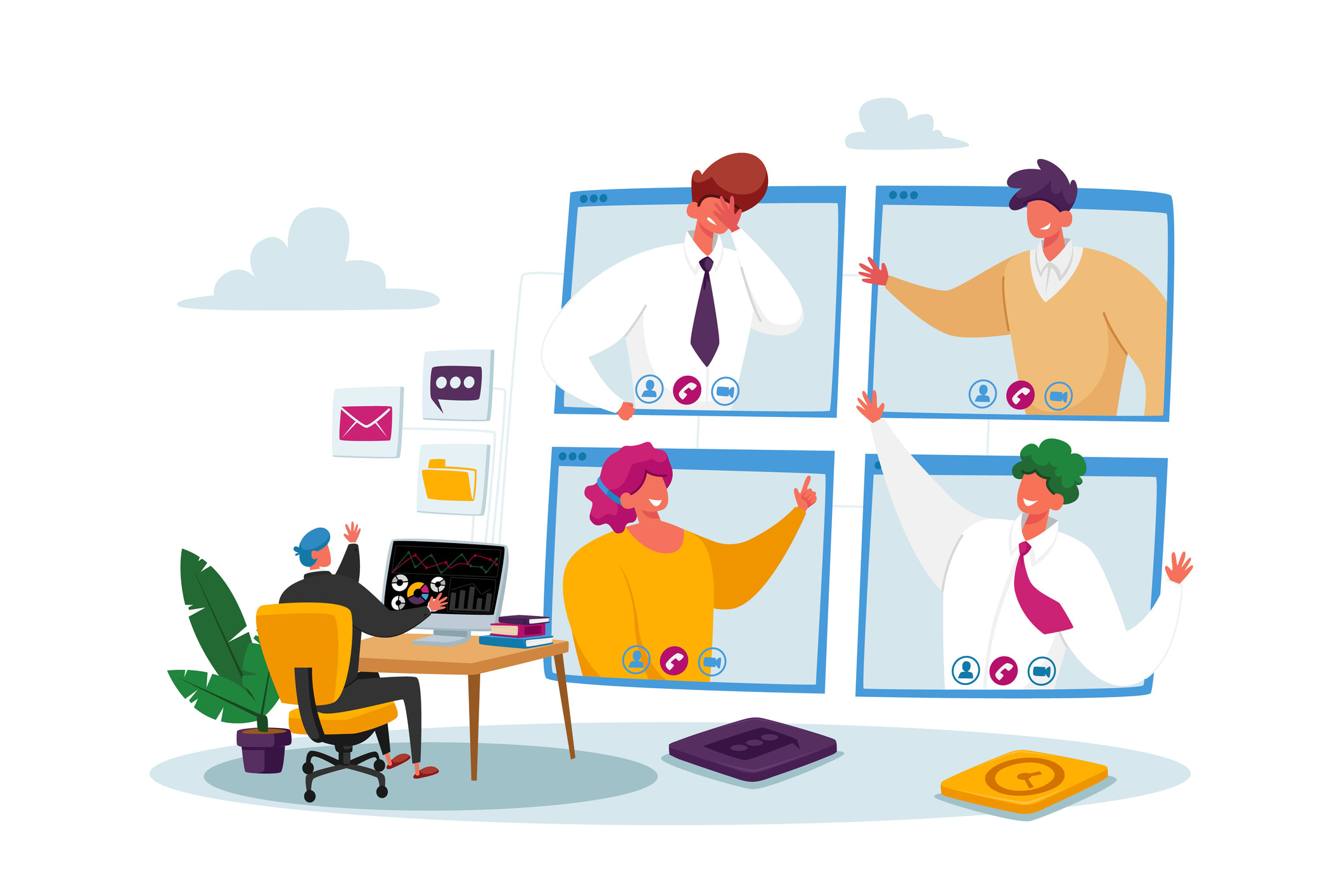 What is Asynchronous Communication
Asynchronous communication is playing a huge role in how remote and hybrid teams work together throughout the day. If you don't know what asynchronous communication is, it's basically a term used to describe communication that doesn't happen in real time. An example of this would be email, Slack, Google Chat, and Trello to name a few. It allows teams to work at their own pace without having to connect with their coworkers at that specific moment. When asking a question or needing clarification, there is normally a time lag before receiving the answer.
Benefits of Asynchronous Communication
Employees are able to have the flexibility to work at their own pace since communication isn't conducted in real time. This allows employees to complete a task they're working on without any interruptions or without checking in with one another. Asynchronous communication is perfect for employees who have felt the burden of Zoom Fatigue or struggle with talking about getting the task done versus actually doing it.
And asynchronous communication isn't just used internally, check out this quote from a LinkedIn article…
Asynchronous communication has many benefits, but with more remote and hybrid teams there are a lot of struggles with this method too.
Disadvantages of Asynchronous Communication
While employees may like the flexibility, they may not have enough communication time with their supervisors. Companies struggle to get work completed in a timely and efficient manner when problems aren't being solved in real time. Having employees have a direct line with their supervisors in real time can help projects run faster.
Since many companies are going hybrid and remote long term, more team members are based in different time zones. Not only does that mean response times may be extremely delayed, but projects will also get prolonged. Hours or days will go by without a solution to a problem.
An example of this would be when a project gets delayed because of a blocker that could easily have been resolved by a quick group conversation rather than multiple messages or emails to individual team members. As projects get more complex and innovative, asynchronous communication often leads to increased issues.
Another huge disadvantage of asynchronous communication is miscommunication. You may write a task for a team member to do and the team member may interpret it another way resulting in the wrong results. Although Slack is a great tool, at times it takes more than a message to understand what a coworker may need help with.
What is Synchronous Communication
Synchronous communication is communication that happens in real time, think meeting or talking to someone physically. With hybrid and remote work this means FaceTime, Zoom, Skype or other video conferencing methods. While asynchronous communication gives time in between messages and responses, synchronous communication is great for teams to communicate in the moment. It also allows for quicker collaboration.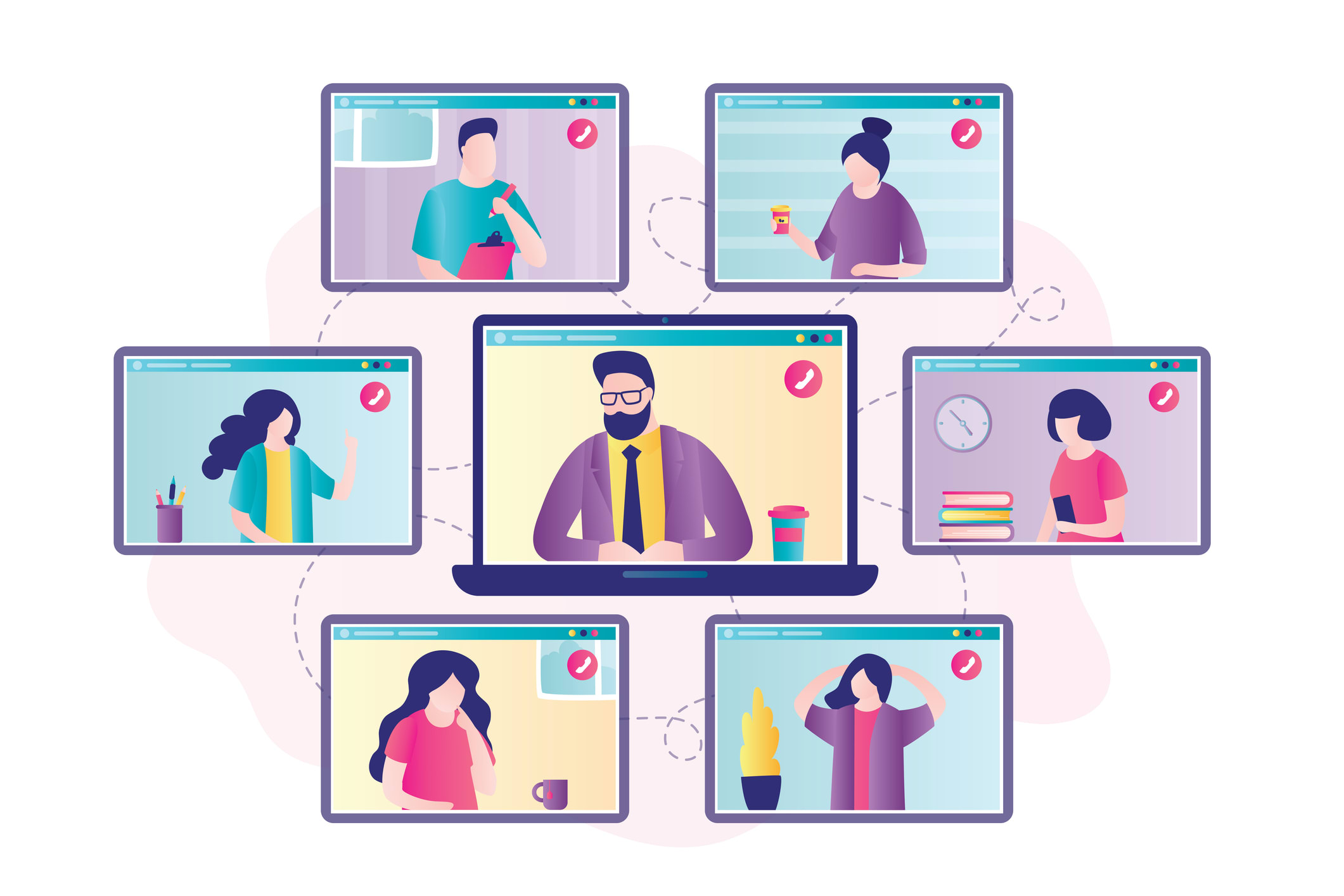 Why Synchronous Communication Is Better For Your Company
To start, synchronous communication is perfect for remote and hybrid teams that work on different time zones. This allows real time communication to check in on your teammates to make sure the entire team is aligned on the goal of the project and the company's goals in general. Team members and managers are easily accessible, which allows for faster collaboration and response time.
Synchronous communication also limits miscommunication in the workplace. It is easier to explain something to a colleague face to face rather than over an email. This minimizes back and forth messaging that may take hours, when in reality the messages could be resolved with a five minute video call or conversation.
Another great part about synchronous communication is that it allows for more engagement of tone and body language. While asynchronous communication lacks key signs on how the person on the other side of the screen is feeling or looking, synchronous communication bridges that gap. Through video chatting you can see a person's body language and get more meaning out of the conversation than just text. This helps team members stay engaged in the conversation and ask the right questions up front.
Tools for Synchronous Communication
Since many people are feeling the struggles of Zoom fatigue, choosing the right synchronous communication tool is important. Team members that work remotely or are hybrid lack the fun and excitement of working in a real office environment. They prefer not to see a mirror reflection of them and just look at static faces all the time. Overcoming Zoom fatigue is do-able, if you have the right tools.
Virtual Offices
Nowadays, teams are moving to a virtual office platform. The VO platform targets the pain points many teams face while having Zoom meetings.
Kumospace is an interactive platform that allows teams to work together in real time, while having fun and getting to know their coworkers like they would in real life. Team members are able to decorate their office, run into people in the hallways or just walk over to a colleagues room to ask a quick question. If you feel that your team is struggling with a limited synchronous communication tool, it may be time to look into virtual offices.