Imagine swapping your daily commute for a leisurely stroll on a pristine beach or sipping coffee at a picturesque European café as you check your emails. Call it a workcation, and in 2023, this is no longer a distant fantasy but a reality for millions of digital nomads who have embraced a new way of working.
This lifestyle, formerly the domain of independent contractors and the self-employed, has increased by 49% in the US alone in 2020, thanks to traditional employees looking for flexibility and a better work-life balance.
The demand for remote work software has skyrocketed, with virtual office platforms like Kumospace leading the charge in building the office of the future. So buckle up as we try to understand how you can redefine your workspace, and maybe even your life, in this brave new world of digital nomadism!
What is a digital nomad?
Recently, a growing tribe of digital nomads has broken free from the 9-to-5 grind, trading stale conference rooms for adventurous escapades. So, who are these fearless warriors of work-life balance, really?
Well, they are none other than the intrepid individuals who combine work and travel, leveraging technology to stay connected while pursuing digital nomad jobs from every corner of the world.
Picture this: a programmer cracking code in Balinese hammocks or a content creator finding inspiration in Parisian cafés — all while earning a pretty penny!
Sounds like a dream, right? Well, that's the norm for a digital nomad!
To pull off this enviable lifestyle, these globe-trotting trailblazers must possess key characteristics and traits, such as:
Adaptable attitudes that embrace change
Self-discipline to dodge distracting destinations
Organizational prowess to juggle work-life balance
Communication skills that rival Shakespeare's to collaborate with remote teams effectively
Resilience, with a dash of grit and determination
Unwavering work ethic, no matter the time zone
This lifestyle, however, didn't appear overnight. It has roots tracing back to the 1970s with telecommuting. Fast forward to today's cutting-edge virtual workspaces like Kumospace.
The COVID-19 pandemic only accelerated this trend, making remote work the new norm. Besides, a study showed that by 2025, 22% of the American professional workforce is expected to work remotely, proving that digital nomadism isn't just a passing fad — it's the future of work-life balance.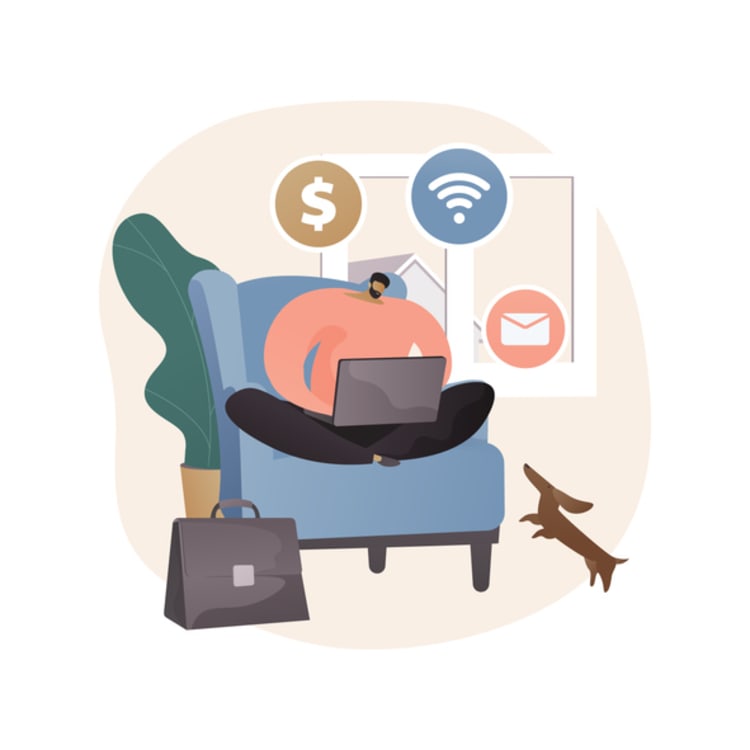 Pros and cons of being a digital nomad
As a digital nomad, you can work from anywhere worldwide with a stable internet connection. But you should know that this lifestyle comes with challenges. That's why, before you pack your bags and dive headfirst, you should weigh the pros and cons of this lifestyle.
Advantages of being a digital nomad
Freedom. Digital nomads enjoy the flexibility of working from anywhere with just a laptop and an internet connection, typically conducting business via online chats and video conferences.
Flexibility. You can work based on your schedule without worrying about the standard 9-to-5 routine.
Travel. You can travel the world, experience different cultures, and work simultaneously.
Personal growth. Being a digital nomad can contribute to significant personal growth by encountering new challenges, cultures, and adventures.
Disadvantages of being a digital nomad
Loneliness. Digital nomads might find themselves away from friends and family, leading to loneliness. So, we recommend connecting with other digital nomads and exploring the world with like-minded folks!
Time zones. While galavanting across the world, you might find yourself having to work abnormal hours if you're in a different time zone than your teammates.
Instability. Inconsistent income and a lack of retirement benefits can create stress, as most digital nomad jobs are freelance or contract-based.
Legal issues. Navigating digital nomad visas, taxes, and international health insurance can be complicated, as laws and regulations vary from country to country.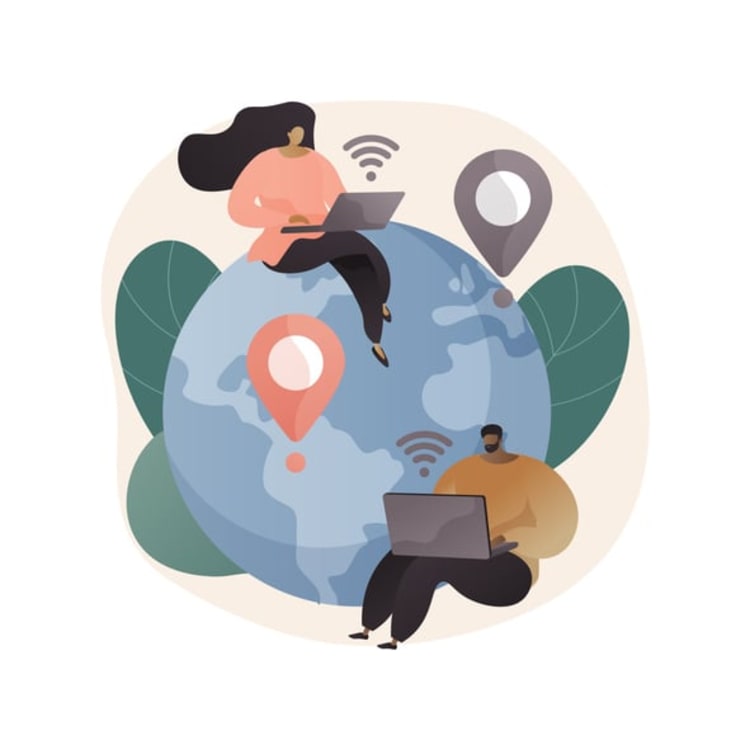 Digital nomad visas
Digital nomad visas are a game-changer, revolutionizing how we work and offering professionals the chance to live their dreams while contributing to the global economy.
These visas, which usually offer temporary residence for one to two years in countries worldwide, allow digital nomads to maintain their current employment while embracing a new, flexible lifestyle.
In 2023, the countries that offer digital nomad visas include Spain, Croatia, Georgia, Nigeria, South Africa, Montenegro, and others. Visa requirements vary from country to country, but most require a valid passport, travel insurance, proof of income, or a minimum amount of savings.
For instance, Estonia requires applicants to have a monthly income of at least €3,504. They must also provide proof of health insurance and a squeaky-clean criminal record. In Spain, the monthly income should be €2,259, while applicants in Croatia must provide proof of employment or self-employment outside the country.
Overall, digital nomad visas can be a great way to experience living abroad and make the most of your travels. However, it is essential to remember that visa requirements are different in every country, so research before applying!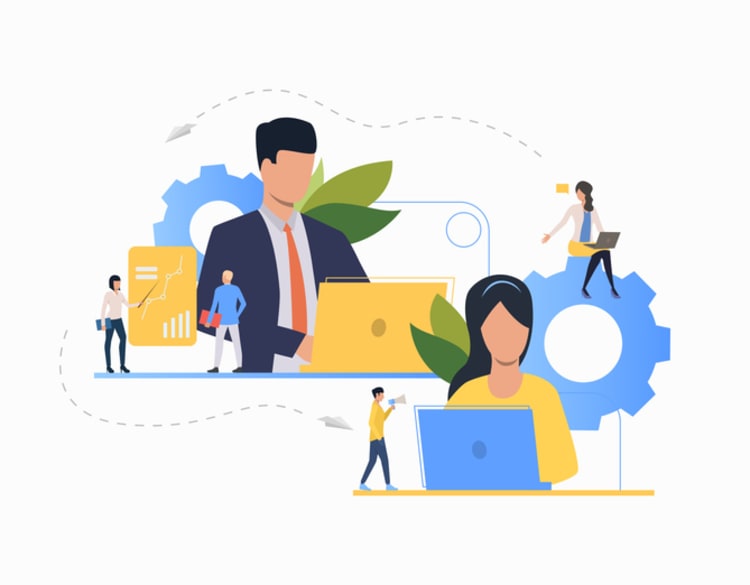 Digital nomad jobs and industries
The world is evolving, and there is a growing demand for digital nomad jobs that offer flexibility, remote working options, and the freedom to work from anywhere. Some of these digital nomad careers that are currently in high demand include:
Freelance writing and content creation
Web development and programming
Graphic design and multimedia production
Online marketing and SEO
Virtual assistance and project management
There's more! 2023 also ushers in fresh, emerging opportunities for digital nomads, such as:
Virtual reality

and augmented reality — the digital nomad's next frontier, offering new adventures in untapped tech realms.
Blockchain and cryptocurrency — a gold rush for developers, marketers, and crypto connoisseurs.
Artificial intelligence and machine learning — an industry-wide transformation, paving the way for countless career opportunities.
Virtual events management — with platforms like

Kumospace

, digital nomads morph into virtual event virtuosos.
Virtual health and wellness — a post-pandemic boom for virtual fitness instructors and digital counselors.
E-commerce — an online shopping paradise for e-commerce product development, marketing, and strategy experts.
Therefore, as the world continues to spin toward remote work, digital nomads will find even more exciting and eclectic career paths, especially for those pursuing the digital nomad dream.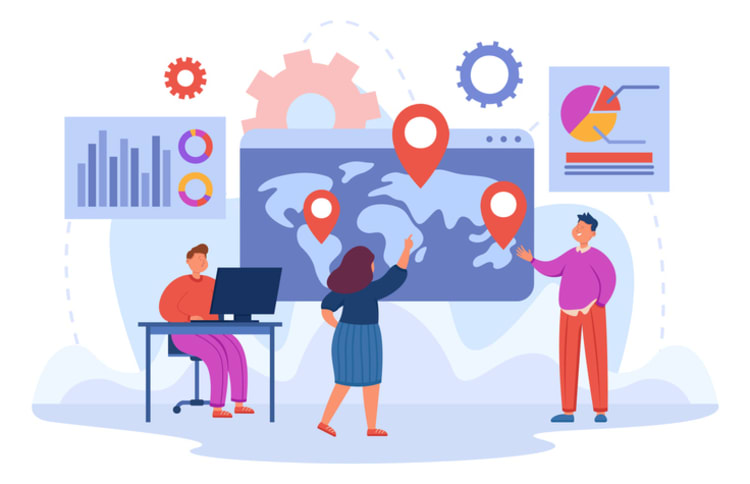 Essential skills for digital nomads
The digital nomad lifestyle offers freedom and flexibility, allowing individuals to travel and work remotely. However, to thrive in this unique work-life balance, you must master the essential skills below:
Time management and productivity. Develop a schedule, use relevant productivity tools, and establish work and personal time boundaries.
Networking and relationship-building. Utilize social media platforms, industry events, and coworking spaces to build connections and maintain a steady workflow.
Financial planning and budgeting. Create a budget, have a safety net, consider travel insurance, and manage expenses effectively.
Adapting to new environments and cultures. Research destinations, learn local languages, and embrace new experiences.
Tools and resources for digital nomads
If you're a digital nomad, you know firsthand that the digital nomad lifestyle is about flexibility and adaptability. So having the right tools and resources can make all the difference.
Here is an overview of the essential tools and resources that digital nomads need to make the most of their remote work lifestyle.
Project Management and Collaboration Tools
Staying organized and efficient is crucial. Tools like Trello, Asana, and Slack help you manage tasks, collaborate with teams, and maintain clear communication. Pair these asynchronous tools with a platform like Kumospace for fantastic virtual meetings and events, offering a more engaging, one-on-one experience in a virtual workspace.
Communication and Video Conferencing Platforms
Maintaining strong connections with clients and teams is essential for digital nomad jobs. While traveling, make use of video conferencing and online meetings, ensuring you're always in touch with your team, no matter where you are.
Travel and Accommodation Booking Services
As a digital nomad, you'll constantly be on the move. Airbnb, Booking.com, and Expedia make finding and booking accommodations, flights, and transportation more effortless so that you can focus on your work and adventures.
Digital Nomad Communities and Forums
Connecting with fellow digital team nomads can provide invaluable support, knowledge, and friendship. Nomad List, Reddit Digital Nomads, and various Facebook groups offer a platform to share tips and experiences and find potential collaborators.
Don't forget to explore blogs, podcasts, and online courses that can further enrich your digital nomad experience. With these tools and resources in your arsenal, you'll be well-equipped to conquer the world while working remotely, reaping the benefits of a balanced and fulfilling lifestyle.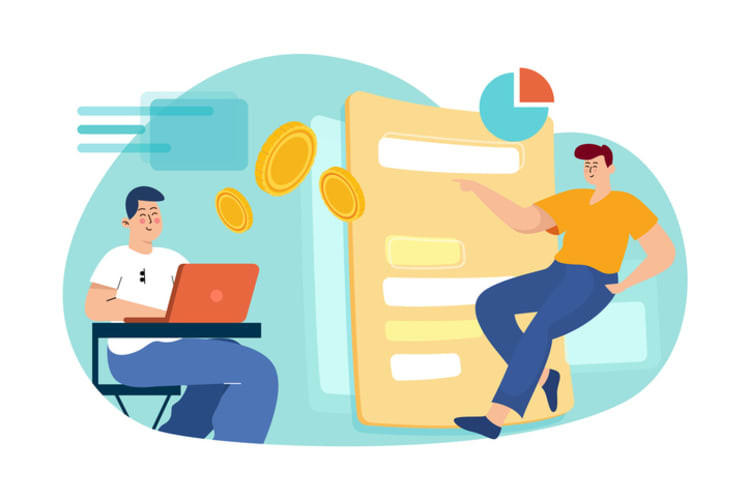 Tips for succeeding as a digital nomad
Finding balance and staying connected is crucial to succeeding as a digital nomad. Consider the following tips:
Establish a routine and work schedule. Set dedicated work hours and breaks to maintain productivity and organization.
Balance work, travel, and self-care. Set boundaries between work and personal time, plan travels wisely, and prioritize self-care activities like exercise and mindfulness.
Build a support network of fellow digital nomads. Connect with other digital nomads through online forums, social media groups, and local meetups for advice and camaraderie.
Stay up-to-date with industry trends and opportunities. Continuously learn and adapt by staying informed about industry trends, attending online conferences or workshops, and networking with professionals in your field.
Following these tips can help you thrive in the digital nomad lifestyle, fostering a harmonious blend of work, travel, and personal growth.
Embracing the digital nomad lifestyle in 2023 offers an unparalleled opportunity to combine work, travel, and personal growth. And so, by leveraging the freedom and flexibility that come with digital nomad jobs, you can redefine your work-life balance and experience new cultures and environments.
Plus, with advancements in virtual office platforms, staying connected and productive has never been easier. So, are you ready to redefine your work-life balance and join the ranks of digital nomads taking the world by storm? Visit our site to learn more about our services, including free and paid options.
FAQs
What is a digital nomad?
A digital nomad is a nomadic worker who uses digital tools to do their job from anywhere in the world, whether at a coffee shop in Costa Rica or the beach in Bali.
How do people become digital nomads?
People become digital nomads by securing jobs that allow them to work remotely or by starting their own businesses that they can operate online. They often choose location-independent careers such as freelancing, consulting, or online entrepreneurship.
What is a digital nomad visa?
A digital nomad visa is a specific work visa allowing holders to work remotely from a foreign country. These visas are designed specifically for remote workers, enabling them to maintain their current employment while living in a new country and enjoying the benefits of a flexible, location-independent lifestyle.