Remote HQ: Reshaping The Way We Work And Travel
Like savory jello dishes and carpeted bathrooms, it's time to say goodbye to the traditional 9-to-5 workday. The workplace has experienced some drastic changes in the last few decades, and recent global events and technological advancements have only added to the dynamic. But as the eight-hour workday is dying out, what's taking its place?
Say hello to your new best friend, remote work.
Working from home vs. remote work
Remote work isn't making headlines because it's a brand-new concept. Nope, it's shaking up the workforce because it's more available now than ever before. The 2020 pandemic made working from home a necessity for many employees, but once things calmed down, the WFH trend didn't go away — it evolved into remote work.
Where working from home allows you the flexibility of operating out of your home office, remote work opens up your options. It gives you the freedom to work from anywhere — and we mean anywhere. No need to be tied down to an office, home, or library desk; with remote work, you can freely explore, travel, and enjoy life. All while taking your work with you.
These days, remote workers are just as likely to clock in from popular remote work destinations as they are from a home office. And virtual office tools like Kumospace are making it easier than ever to do it.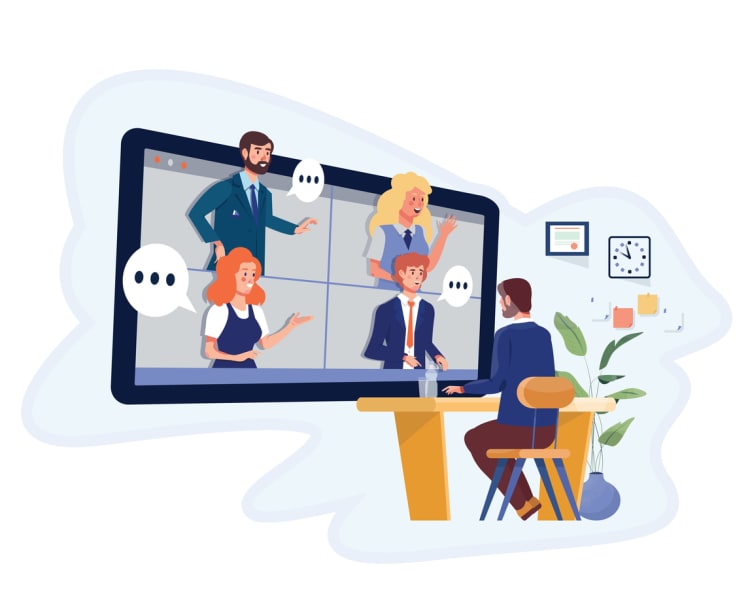 Creating your own virtual office
Working remotely can be a great experience…and the right tools can make it even better. If you dread a commute almost as much as a daily Zoom meeting, though, don't fret — there's a great solution. Virtual office spaces like Kumospace are popping up around the web, providing an exciting and accessible alternative to in-person office spaces and incessant Zoom calls.
What is a virtual office? Exactly what it sounds like! Imagine a traditional office floorplan with space to mingle, seats to work in, meeting rooms to present in, and the whole shebang. Now, put it all online, and you get a:
Cost-effective,
Commute-less,
Flexible,
Fun,
Professional,
Productive, and
Efficient space to get the job done.
Virtual office spaces are an excellent fit for both fully remote and hybrid work teams. And, best of all, both employees and management love them! (Don't believe us? Check out some of our case studies from companies like yours who love the virtual office experience).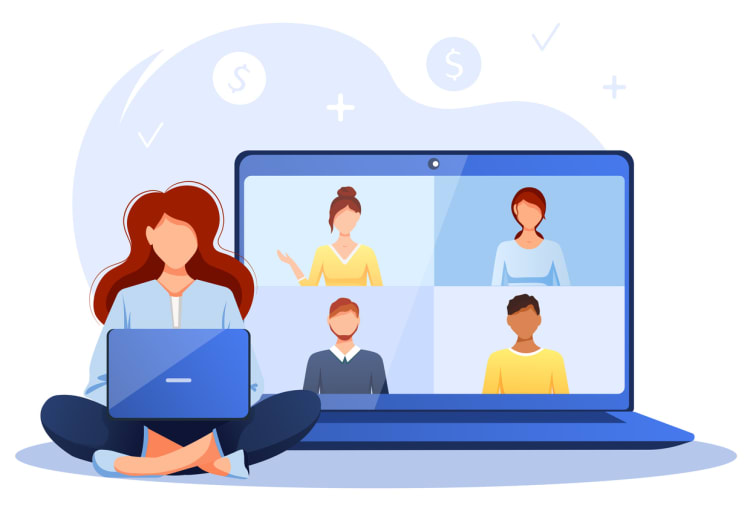 Managing remote teams
Of course, getting your whole team onboard with the online working experience doesn't happen instantaneously. Facilitating remote collaboration and managing your team from your remote HQ requires some finesse.
If you want to build the kind of remote team that will put all other remote teams to shame, here are some steps you need to take.
1. Open lines of communication
Communicating effectively can be a huge challenge when working online, so set up your communication methods early and use them often. Whether you're chatting in real-time on Kumospace or sending out emails, there's no such thing as too much communication. Make time for weekly check-ins with your team and be there for them if they need help.
2. Keep goals visible to make them achievable
Ensure your team is operating as a cohesive unit by utilizing shared goals. Your objectives should be clear, reachable, and agreed upon by everyone involved.
3. Set expectations to keep your team accountable
Every person on your team should understand their job as well as the basic responsibilities of their teammates. Doing this will help ensure everyone is held accountable for their work and also help facilitate collaboration and prevent confusion amongst co-workers.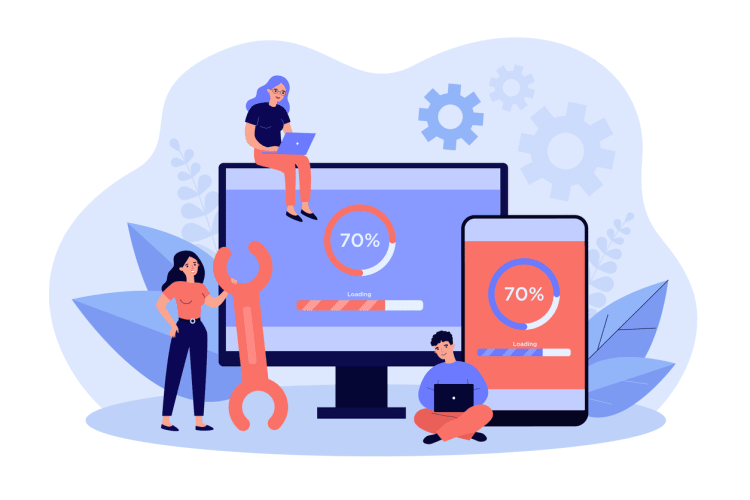 4. Choose your team wisely
A team is only as great as its individual team members — make sure you pick the best ones for the job. One of the perks of remote work is that it opens up a world (literally) of talent, ensuring that you'll be able to find the perfect fit for your company. Make sure that the individual you choose is a right fit for you and for a remote position, where self-motivation, discipline, and intuition are must-have attributes.
5. Track, document, save, and share
Many virtual workspaces come with documentation tools that make it easy to share and preserve the work you do. That's great because sharing knowledge and info is essential to ensuring everyone works as efficiently and effectively as possible.
6. Invest in the right tools to help your team succeed
You should supply your team with all the tools they need to be productive. This can include everything from specialized software to dedicated virtual office and meeting spaces to training resources. Don't forget that a remote or hybrid team will likely need:
File-sharing tools
Synchronous and asynchronous communication options
Project or task-managing software
Video-conferencing tools
Reporting and tracking tools
And more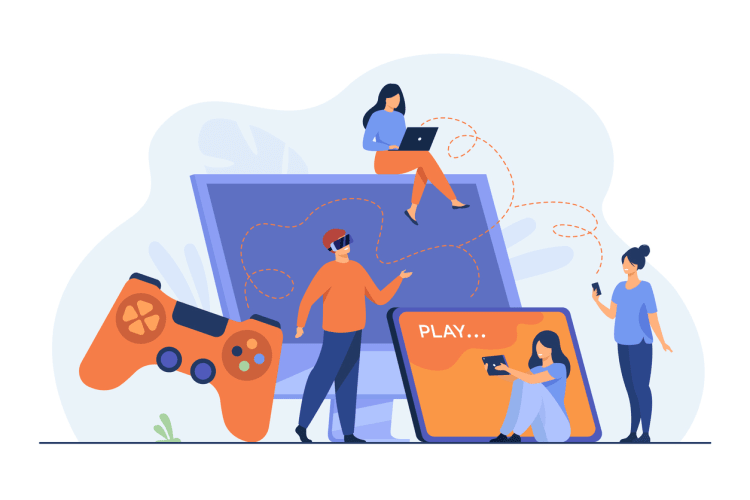 7. Bring some fun into the workplace
Help your team grow together by making your workplace about more than deadlines and clients. Introduce an element of fun with team-building games, virtual coffee breaks, and happy hours, even holiday parties! You can also introduce rewards, team challenges, and other fun events to help your team reach goals.
8. Embrace equity for everyone
Remote employees should all have access to the same resources, support, and opportunities to collaborate and communicate with one another. Not only will this improve efficiency, but it will also lead to a happier, more cohesive team.
9. Don't forget work-life balance for you and for them
Working online comes with great perks, but it also has disadvantages. Remote work can increase feelings of loneliness, lead to a lack of motivation, make it easier to become distracted, and negatively impact work-life balance.
When you work remotely, unplugging from work can be difficult. Combat this dangerous problem by setting clear expectations regarding what remote work means for your employees and encouraging offline or non-work events, like virtual offsite or even in-person meetings. Beyond that, try to be flexible with hours and keep the focus on productivity rather than time logged behind the screen.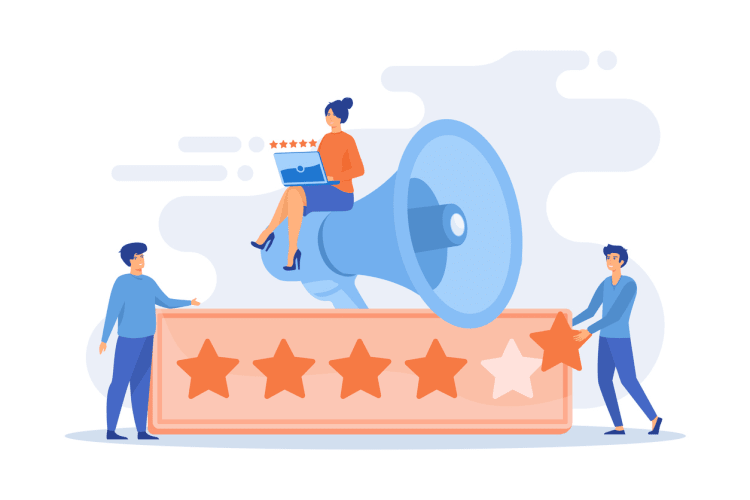 The benefits of remote collaboration
There are companies and managers out there that operate by the "set it and forget it" rule, checking in with employees once in a blue moon and otherwise leaving them to their own devices. On the opposite end of the spectrum, you'll find the micromanagers. You know, the ones who want to see you in the office every other day or are constantly setting up Zoom meetings to make sure you're on task.
What do these two methods have in common? Neither of them facilitates remote collaboration. And for a remote team, collaboration is the key to success.
Communicating with your remote team — in the right way — is paramount if you want to enhance collaboration and make remote working a success. There are many ways to achieve successful remote collaboration; here are some top tips to help make it work for your team.
DO invest in a virtual office or remote HQ to bring your team together.
DON'T forget about your top-performing workers. Just because they're meeting goals doesn't mean they don't need you.
DO build connections with your team.
DON'T overschedule meetings; it's okay to let some conversations occur naturally.
DO create room for natural, impromptu visits
DON'T underestimate the power of team-building exercises, games, and events — even those that are held virtually.
DO encourage collaboration between your team members.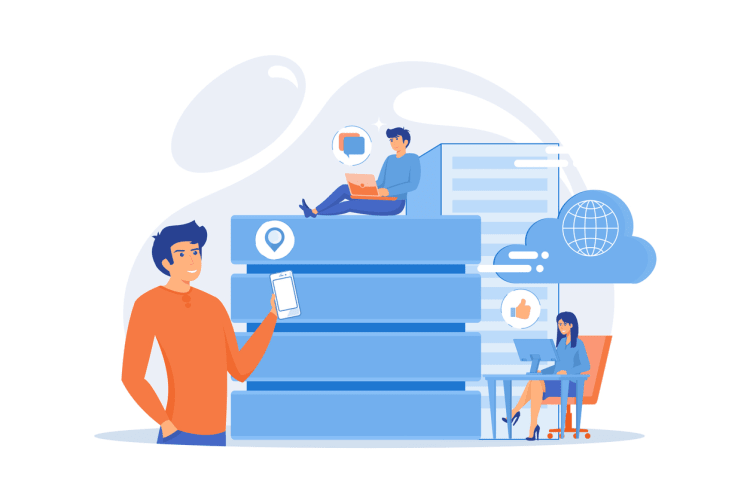 Traveling while working remotely
We'll end with a final word about the importance of having a remote HQ for team members that are traveling while working. (If you haven't considered taking a workcation or looked into digital nomad life, now's your chance!)
These days more and more professionals are taking their job on the road. This necessitates a dependable and effective online coworking space that allows your team to gather regardless of where they physically are. And with a remote HQ, you can be confident that your travel-hungry team members are getting their job done while enjoying life.
If you think that traveling while working remotely is just for the benefit of your employees, think again. This lifestyle does a lot to help retain employees and increase performance by establishing a healthy work-life balance and helping people take back control of their lives without giving up a job they love. So, a win-win for everyone!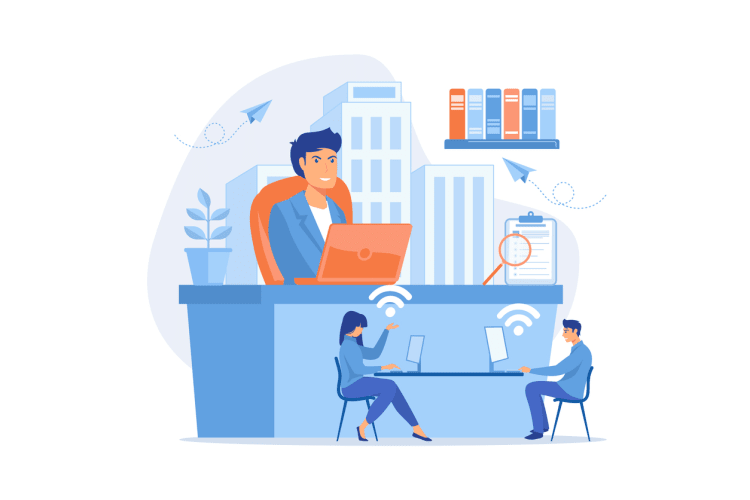 Ready to join the revolution?
Want to take your HQ remote? With a dedicated space to gather, interact, collaborate, and communicate, remote and hybrid teams have the opportunity to grow stronger and work better when they do it in the right online space. And with remote work here to stay, finding the best remote HQ is something that virtual teams need to start considering today.
Kumospace is excited to be one of the internet's most innovative virtual workspaces. With a fun, game-like atmosphere, exciting virtual worlds to explore, and all the tools your team needs to succeed, Kumospace is the place to be if you want to improve remote collaboration, develop your company culture, and enhance visibility.
Ready to get started? You can experience our revolutionary virtual spaces for free or set up a professional or business account and enjoy even more features. Check out our plans today, or get in touch with our team to learn more.
FAQs on travel and work
Essentially, design a space with your team in mind. Give everyone the tools they need to do their job, establish great lines of communication, and support everyone's wellness and health.
Virtual workspaces like Kumospace provide unique opportunities to build camaraderie, collaboration, and communication skills through fun games, events, and features.
Some jobs allow you to travel and work remotely. If your current job is computer-based, talk to your employer about the possibility of working remotely.