Meaningful connections in unforgettable virtual spaces.
Looking for the best place to host your next virtual event? Look no further. Kumospace makes connecting online more human and more fun. More than a million people use our virtual offices, bars, parks, and beaches for work and play.
Necessity is the mother of invention.
When the pandemic hit, we scrambled to transition our monthly networking event from in-person to virtual. In doing so, we realized the technology for hosting immersive virtual events was pretty terrible.
Existing products didn't allow for spontaneous conversations, and guests consistently talked over each other, or simply tuned out. We knew there had to be a better way.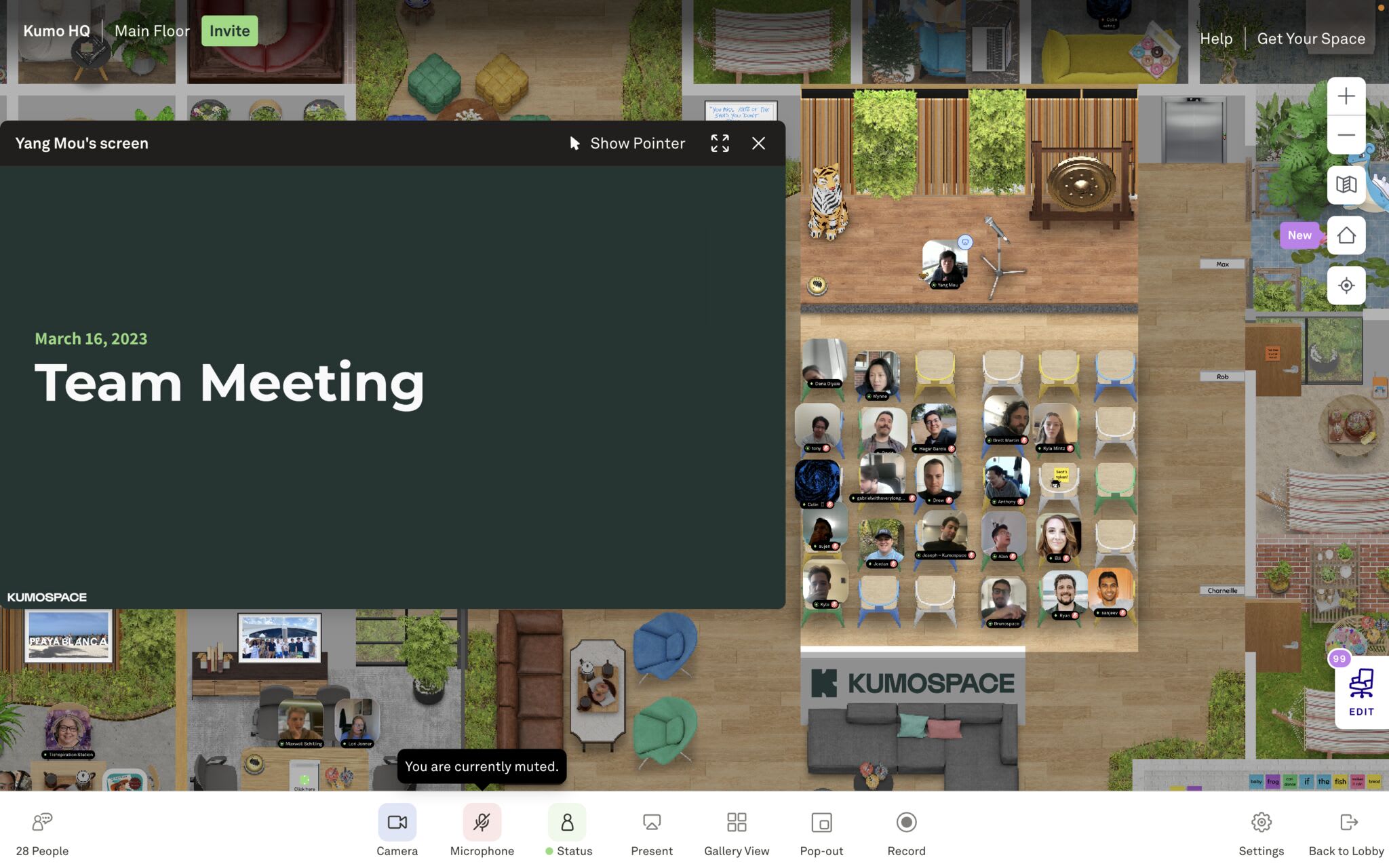 And thus, Kumospace was born! In Kumospace, you can fully customize your virtual environment to suit your personal or company style. You can trick out rooms with cool furniture, interactive games, logos, and YouTube videos. You can brainstorm with your team on a virtual whiteboard. Or relax with friends over virtual cocktails to the sounds of ocean waves crashing.
Today, tens of thousands of organizations worldwide and over a million guests have joined Kumospace to shoot the breeze, recruit, close deals, educate, goof off, and simply catch up. Our mission is to make online connections more meaningful by building the most human spaces on the internet. And we're just getting started.
Transform the way your team works.