Free virtual office software
Work from anywhere with a virtual workspace.
The World's Best Hybrid and Remote Teams Use Kumospace

























A Collaborative Virtual Workspace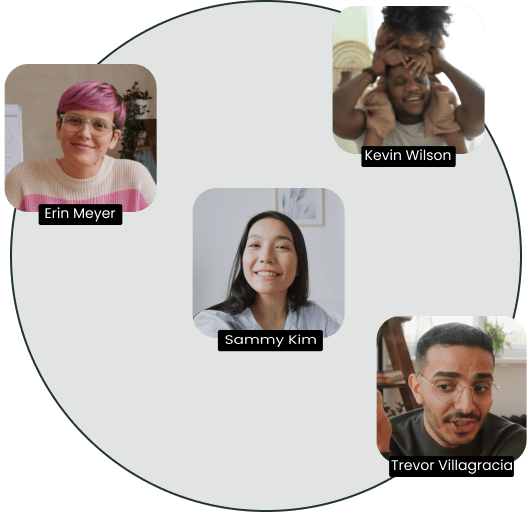 Spatial Audio
A shared virtual workspace where multiple conversations can happen simultaneously – no breakout rooms required.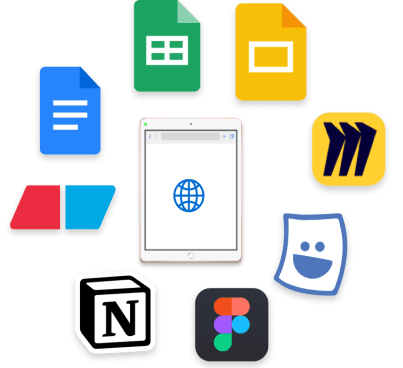 Quick Links
Save documents in your online workspace for easy access. And share in a secure window to collaborate together.
Movement
Moving around your virtual shared workspace creates chance encounters and fosters organic team collaboration.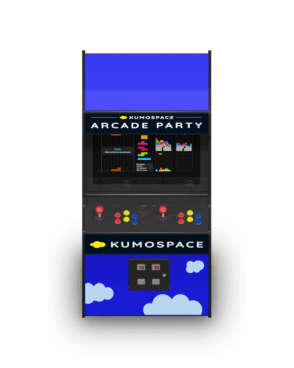 Virtual Games
Give remote and hybrid team members a moment to wind down with built-in virtual office party games to facilitate team building.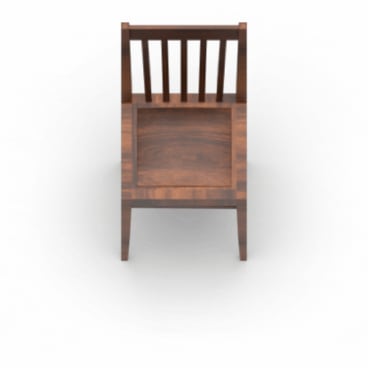 Customization
Personalize and brand your virtual office workspace to suit your team's personality and reflect your company culture.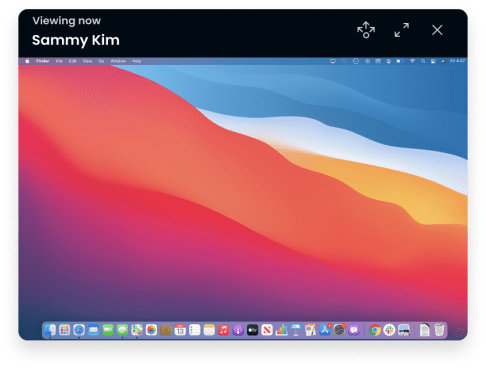 Screen Share
Multiple team members can present their screens, enabling concurrent collaboration in the same virtual office app.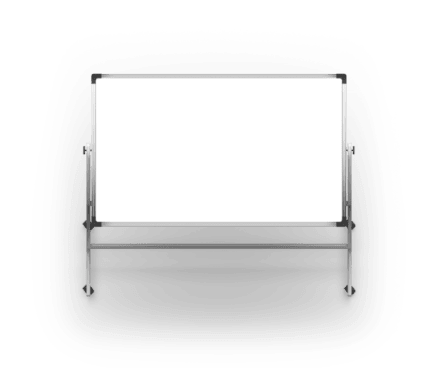 Whiteboard
Brainstorm with hybrid and remote team members using freeform, text, and shapes with your team's virtual office.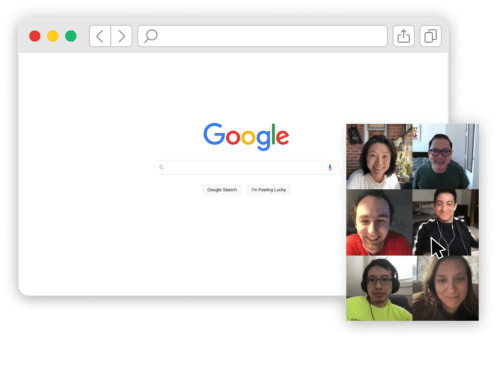 Pop-Out Video
See people's faces while you're collaborating off tab, and easily find your way back to Kumospace.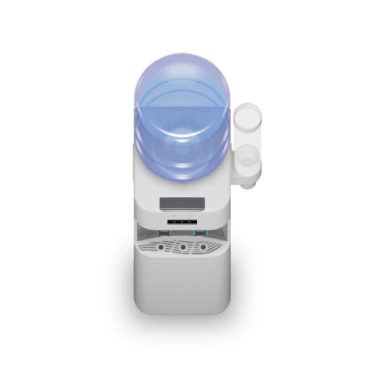 Watercooler Moments
Celebrate and connect with colleagues over virtual drinks, around the DJ booth, hitting the sales gong, and more.
People Love Virtual Office Technology
"I worked with the Kumospace team to create a virtual floor that mimicked one of our floors that we have in our office. What people really liked was the ability to go through the room and climb in and out of conversations as we would in a physical space."
Manpreet Jandu-Gil, KPMG
"It felt almost like being face to face. One thing that I really appreciated with Kumospace, is that every time I log in there's more functionality and more options for things."
Jeff Nason, Canada Life
"With Kumospace, we finally have a home base for our fully remote global team! It's been amazing to have a place we can go to every day that enhances our company culture and helps bring the team together."
Stephen Racano, Geologie
"It feels like an anchor that we know we'll always have. The Minerva office is online, and it's in Kumospace."
Theon Freeman, Minerva
Virtual Office Benefits
Why use virtual office software?
Iterate faster
Replace fatiguing meetings with collaborative, organic conversations that reduce misunderstanding.
Build trust
Level the playing field by democratizing exposure to management and being "in the know."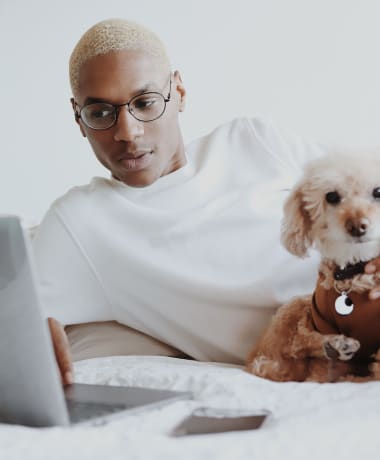 Break down silos
Foster a collaborative virtual office environment that breaks down cross-departmental silos and brings teams together.
Have fun
Add fun moments and increase productivity. Team members need moments to bond socially in order to prevent burnout.
Your company's home
Give your remote team a virtual office space to call home that encompasses their personalities and the company's brand.
All Hands
Interviews
Team Bonding
Sales Pitches
Productivity
Daily Standup
Company Milestones
Presentations
Meetings
Peer Review
Company Events
Serendipity
Collaboration
Post Mortems
Bantering
Creating Team Identity
Virtual Offsites
Questions about increasing team productivity?
A Safe and Secure Online Workspace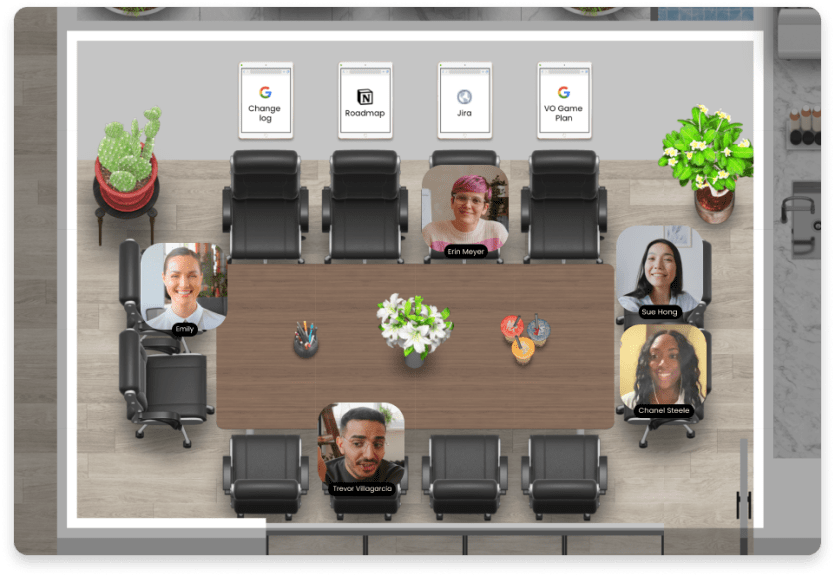 Private Rooms
Rooms in Kumospace are ideal for private meetings, focused work, and when you don't want to be interrupted.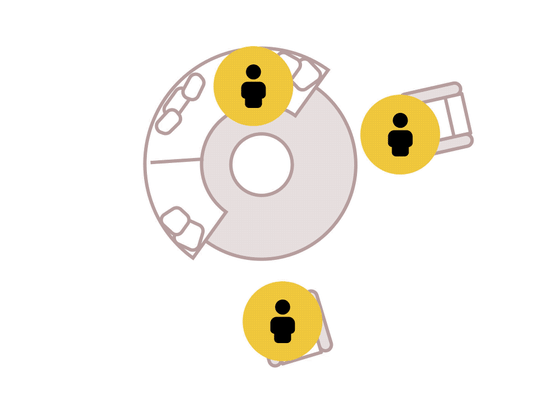 SSO Integration
Leverage single sign-on to spare your team another login and increase security with OpenID Connect and OAuth 2.0 protocols.
Transform the way your team works.