Have Confidence That Your Calls and Data Are Secure
Secure Video and Audio
Our video and audio rely on WebRTC using proven encryption technologies within your browser.
Data Protection
All data at rest and in transit is encrypted, and we strictly control access.
Committed to your privacy
We collect the minimum to provide our services and improve our product as outlined in our
privacy policy
.
Secure Video Conferencing You Can Trust
Fully SOC 2 Compliant
Kumospace has successfully undergone SOC 2 examination and audit that demonstrates we hold security and data to the highest standards set by the American Institute of Certified Public Accountants (AICPA). Learn more about SOC 2 standards.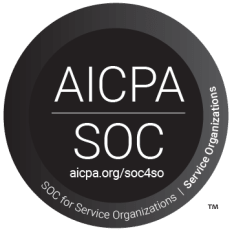 Safe Online Virtual Event
Simple, secure, and highly reliable.
Robust video conferencing software comes equipped with all the enterprise-grade security features you need, including password-protection, guest lists, single sign-on, and more.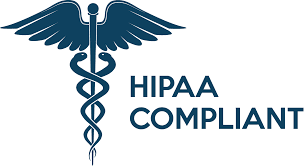 Kumospace respects European Union data governance
In full compliance with GDPR
Kumospace maintains transparent data-processing practices, providing clear information about the purposes and methods of data collection. We value and prioritize user privacy and data protection. By obtaining user consent, implementing strong security measures, and adhering to the European Economic Area's strict data retention policies, Kumospace is fully compliant with the General Data Protection Regulation.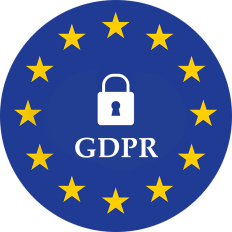 Transform the way your team works.
FAQs
This is when a video call is encrypted. Meaning that the data moving between each participant on the video conferencing call has used data encryption techniques. When using data encryption, a video call can only be seen by the participants and nobody in between, not even the video chat app itself. Kumospace used Web Real-Time Communication, commonly referred to as webRTC, to provide our secure video conferencing software. WebRTC is an open-source encrypted and secure video conferencing framework originally developed by Google.
Yes. Kumospace is committed to maintaining the highest standards of data privacy and protection, making it fully compliant with the General Data Protection Regulation (GDPR). We obtain consent, allow data access and deletion, and follow strict data retention policies. Kumospace uses robust technical safeguards to ensure the privacy and security of personal information. This allows us to prioritize user privacy and actively maintain a safe and secure video conferencing environment.
For security reasons, Kumospace cannot publicly provide specifics about our security and data protection practices. Kumospace's secure video chat app leverages end-to-end encrypted webRTC technology to a high level of data security for users. If your company or organization would like to discuss specific security best practices employed by Kumospace, please book a call with a member of our team where we can share and disclose more information.
Kumospace uses industry best practices to provide the highest level of data protection. This includes identity and access management along with state-of-the-art data encryption techniques. Kumospace has successfully undergone third-party data penetration testing. Kumospace and all our web services are provided are fully SOC2‑compliant.
Additionally, Kumospace abides by the highest standards for data collection, privacy, and protection set forth in GDRP by the European Economic Zone.
Users wishing to make their Kumospace HIPAA compliant for added protection for healthcare-related applications can easily do so under Kumospace paid plans. If you are looking to learn more about Kumospace's HIPAA options, please speak with a member of our sales team.
Kumospace uses industry best practices to provide a high level of data protection for our users. These data security techniques provide users with encrypted video conferencing. Their personal information uses data privacy and security techniques, including identity and access management. Kumospace uses Google Cloud to store users' information which employs data protection methods, including encrypting data in transit and at rest. To learn more about Google Cloud's data encryption software, see Google's common cryptographic library.
HIPAA is a United States federal law that created national standards for patient data privacy and security. HIPAA video conferencing is a secure video conferencing platform that has undergone a security audit and meets the requirements of HIPAA regulations. These requirements include data protection, data security, and data encryption techniques.