Navigating Kumospace
Welcome to Kumospace! Here are a few tips to help you move around and make the most of your experience.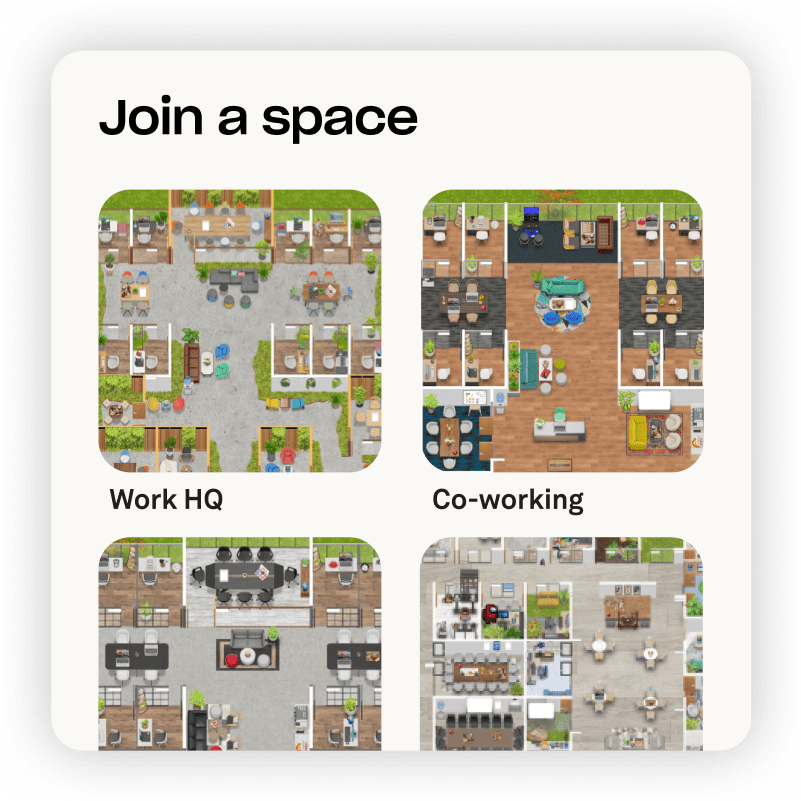 Begin in the Lobby
All Spaces begin in a private Lobby where you can select a Floor to enter. To exit the Floor, click the Back to Lobby button.
Move around the Floor
Use the arrow keys on your keyboard or click with your mouse to move around the Space.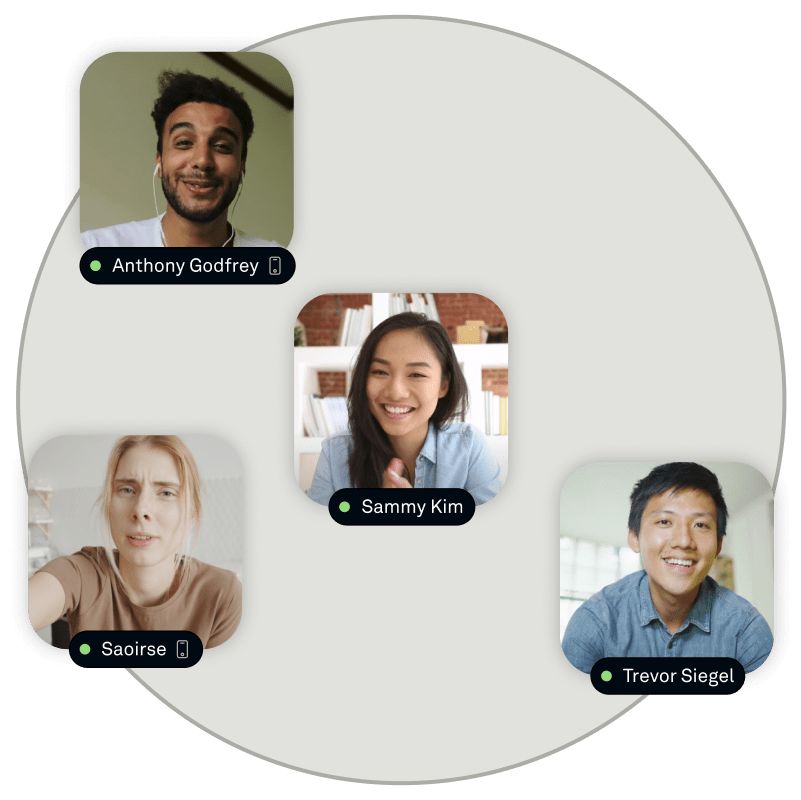 Spatial Audio
Sound in Kumospace behaves similarly to real life. When inside of another user's audio range, you are able to hear and speak to them.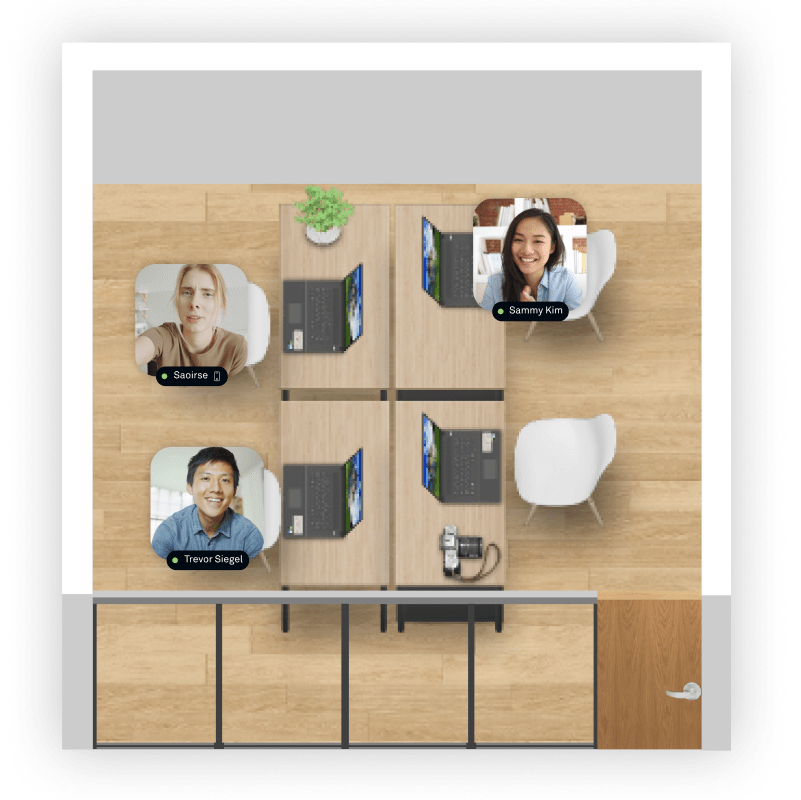 Room Audio and Doors
Rooms in Kumospace have Private Audio Zones allowing everyone in a Room to hear each other. For extra privacy, close the Room's door.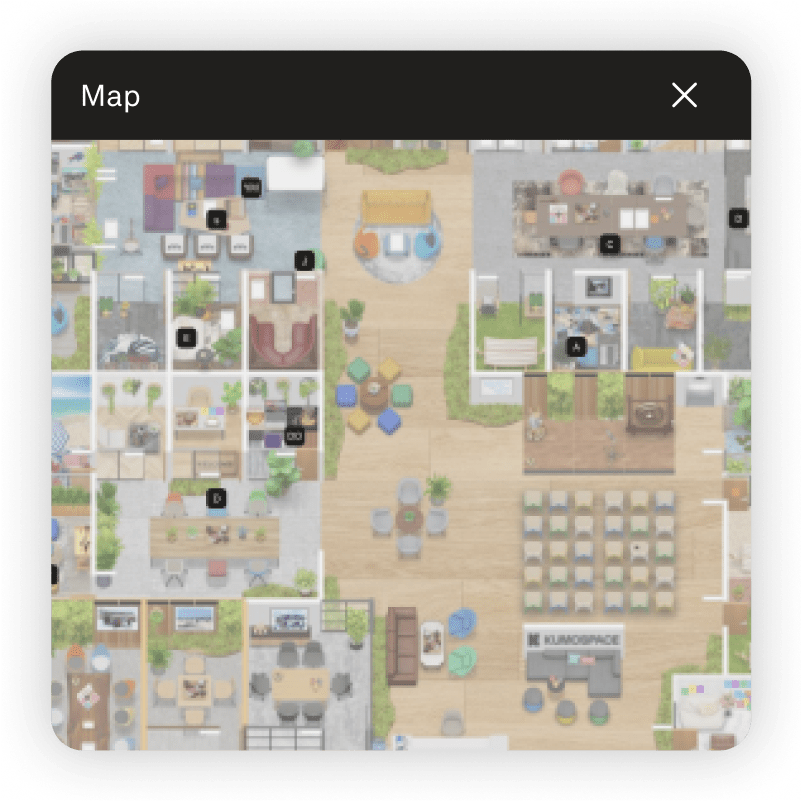 Explore the Floor
Use the Map or zoom features to see who else is in the space, spark a conversation, or discover interactive furniture.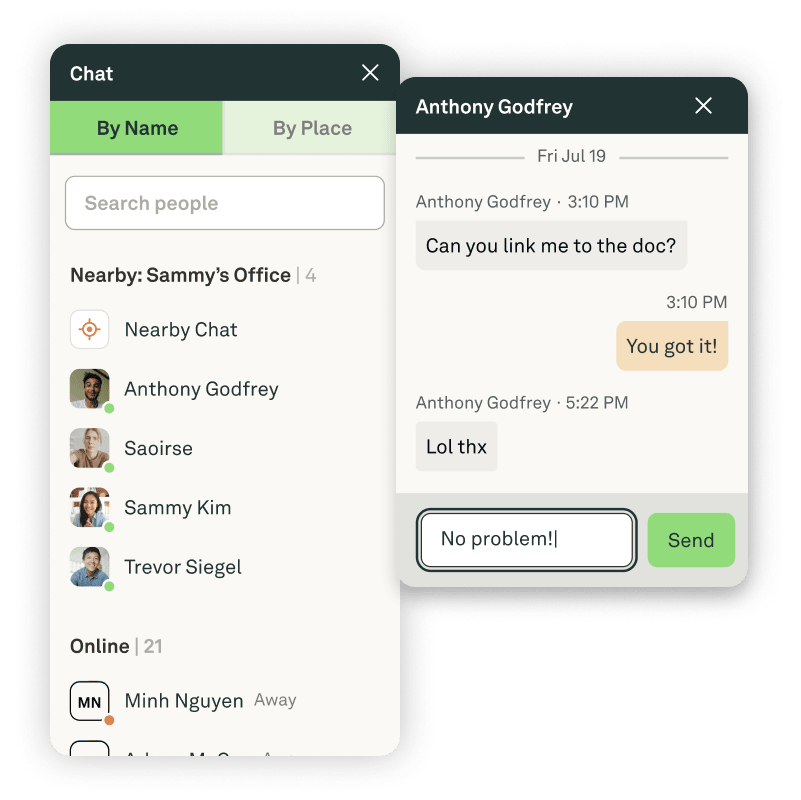 Connect through Chat
Use the People menu to send direct messages, chat Nearby with people inside of your audio range, or message the entire Floor or Space.
Transform the way your team works.
FAQs
McKinsey, Microsoft, and PwC all agree that over 70% of the future workforce will utilize remote work. Hybrid and remote companies that utilize virtual office applications experience better team member communication, collaboration, and company culture.
Kumospace is an immersive virtual events platform. It makes hosting virtual gathers online easy, from organizing virtual games with friends to running a virtual conference if you are Fortune 10 company. The product is free to use.
Everyone, employees, management, and companies all benefit. The goal of a virtual workplace is to provide a virtual environment where workers, managers, and organizations engaged in hybrid, distributed, and remote can thrive.
Signing up takes only a couple of minutes and is completely free. Many of the companies that offer virtual office software have free versions, including Kumospace. To get started, simply create your virtual work environment and then invite your hybrid or remote team. Looking for help, or just want tips, schedule a time to speak with a Kumospace virtual office expert.