Event Hosting Guide
Hosting an event in Kumospace? Here are a few tips to prepare your Space and make your event a success.
Before your event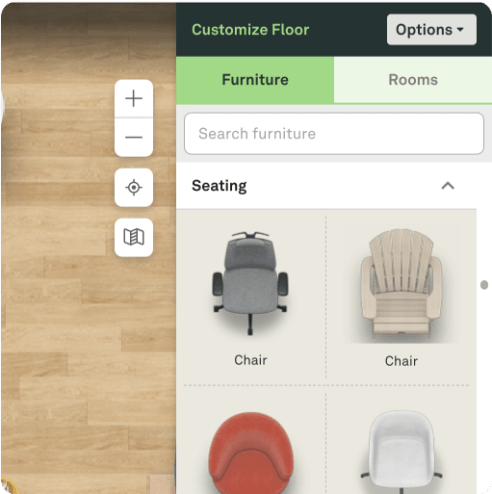 Create the perfect Space
Start from our easy, pre-built templates or build a Floor from scratch. Add interactive furniture from the Edit tab to make the Space work for your needs.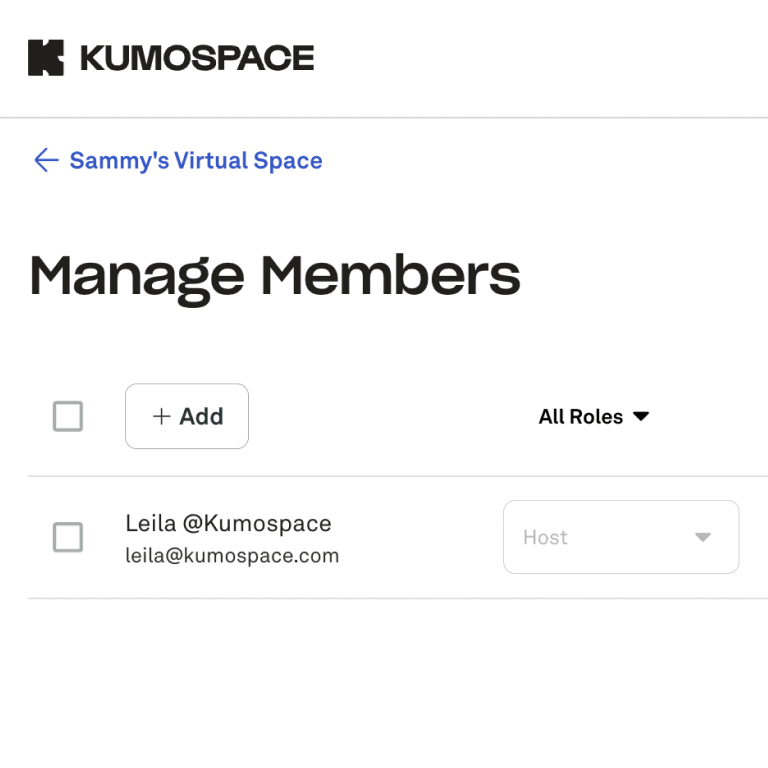 Assign User Roles
Assign your event organizers, moderators, and speakers to a User Role, granting them elevated permissions in the Space.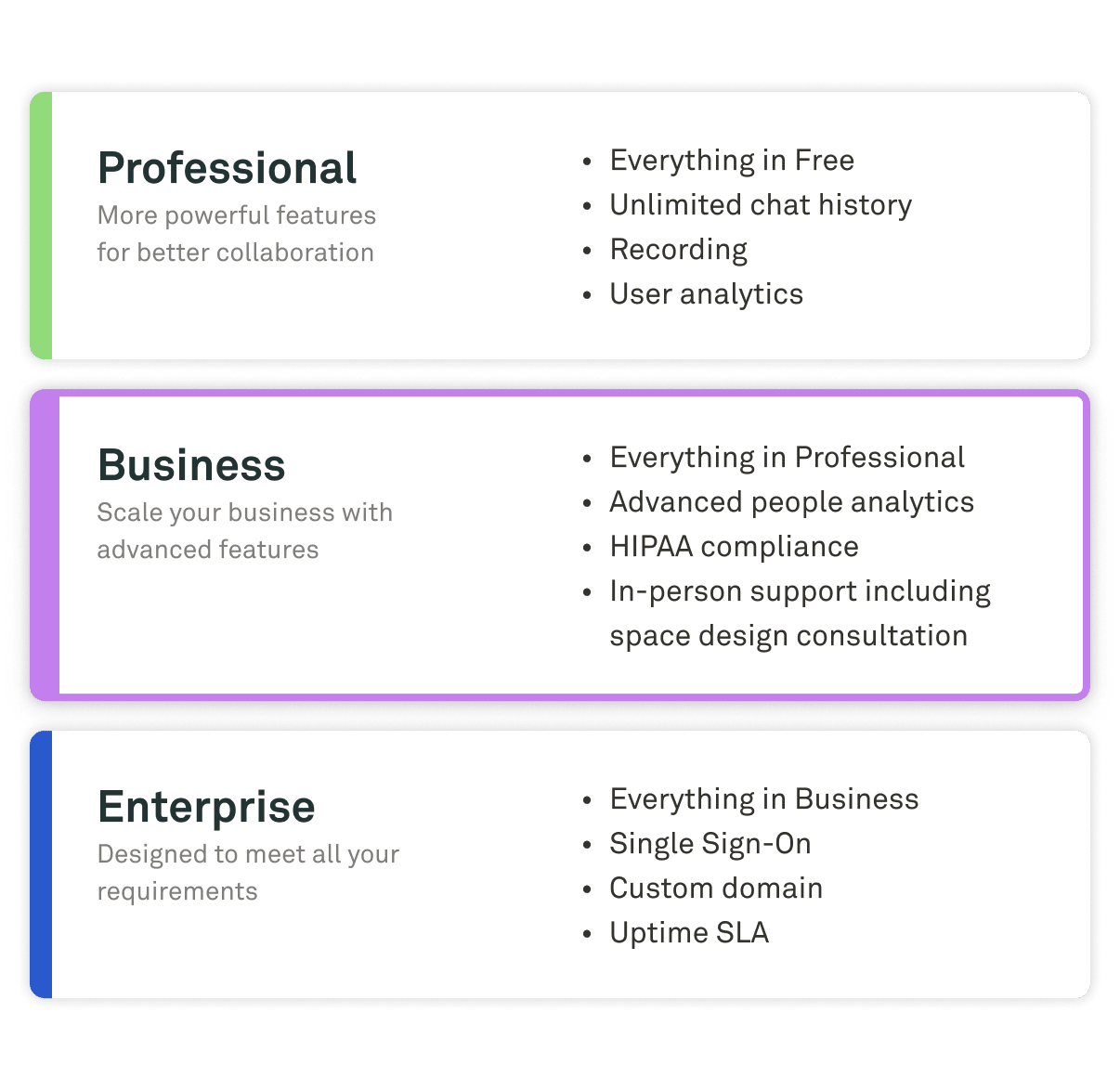 Choose a plan
Upgrade to one of our paid plans to accommodate your event size and unlock advanced features such as recording, chat history, analytics, and security options.
During your event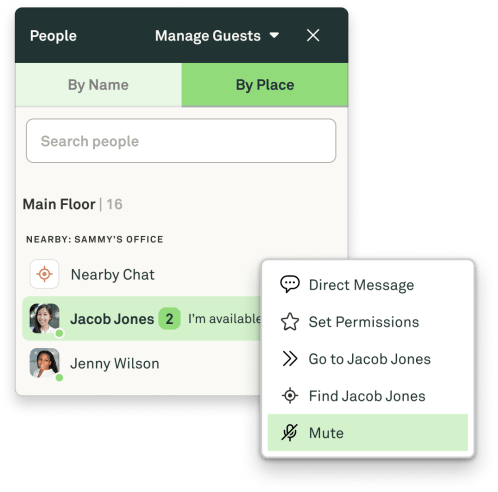 Manage attendees
Use the People menu to mute disruptive guests, block unruly individuals, and assign event attendees to sit in the nearest seat.
Make announcements with Broadcast
Allow your event speakers to share their video and audio throughout the entire Floor or Space using the Megaphone furniture item found in the Edit tab.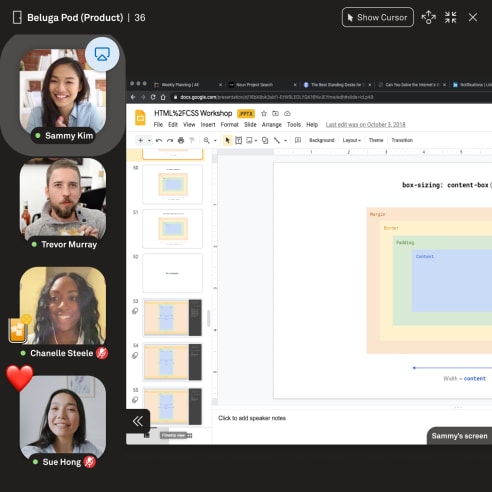 Deliver a presentation
Use the Present feature to share your screen within your audio range, or in conjunction with the Megaphone furniture item to share to the Floor or entire Space.
Transform the way your team works.
FAQs
McKinsey, Microsoft, and PwC all agree that over 70% of the future workforce will utilize remote work. Hybrid and remote companies that utilize virtual office applications experience better team member communication, collaboration, and company culture.
Kumospace is an immersive virtual events platform. It makes hosting virtual gathers online easy, from organizing virtual games with friends to running a virtual conference if you are Fortune 10 company. The product is free to use.
Everyone, employees, management, and companies all benefit. The goal of a virtual workplace is to provide a virtual environment where workers, managers, and organizations engaged in hybrid, distributed, and remote can thrive.
Signing up takes only a couple of minutes and is completely free. Many of the companies that offer virtual office software have free versions, including Kumospace. To get started, simply create your virtual work environment and then invite your hybrid or remote team. Looking for help, or just want tips, schedule a time to speak with a Kumospace virtual office expert.