As more companies are going remote-first, it is crucial to build a strong company culture while working remotely. By showing leaders in your business how to build a strong culture with a remote team, you are encouraging cross-departmental collaboration and boosting employee morale. Building a team culture helps employees feel connected despite where they are geographically located.
What Is A Remote Work Culture?
In business, people often use the term "company culture" to describe an organization's social, cultural, and professional norms and values. Remote work culture is an extension of the company culture that specifically relates to a team of remote or hybrid workers. Since no two companies are exactly alike, their remote work cultures may differ depending on their needs and expectations.
Often, this culture reflects a company's leadership team and how they influence the organization's work philosophy. A strong remote culture is possible even without in-person interaction to help drive positive interpersonal work relations. Social practices and conventions will develop over time as the remote team becomes more connected through shared work goals, interests, and familiarity.
But changing to a remote working environment has unique challenges and benefits. According to a 2021 study from Buffer, 41% of remote workers said the most significant change occurred in how they collaborate and communicate with their team, while 82% said that the transition to remote work was a smooth process. There is a distinct correlation between a healthy remote work culture experience and the company's ability to seamlessly implement a remote-focused strategy for their employees.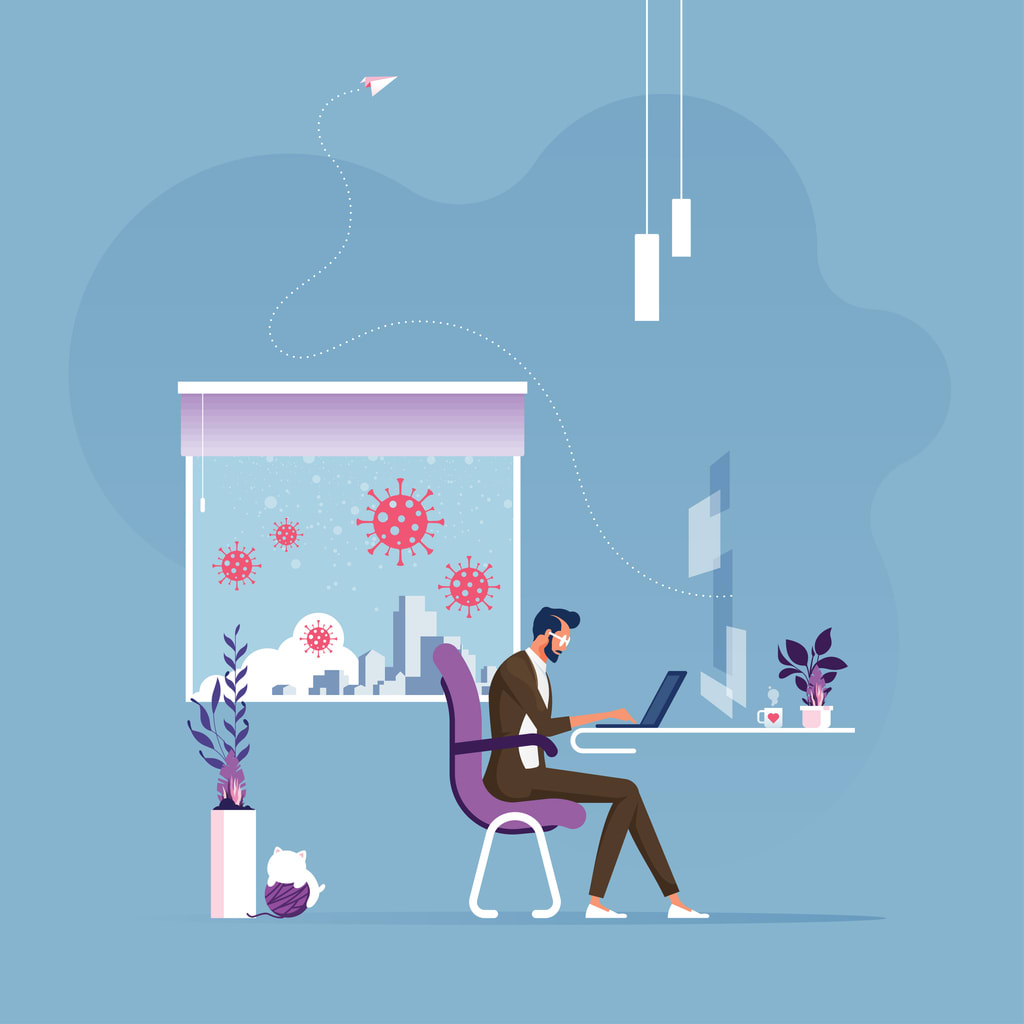 Why Is Work Culture Important For Remote Teams?
The 2021 study from Buffer shows that 97% of workers want to work remotely (at least sometimes, for the rest of their careers). Even with covid-restrictions mostly over with now, the desire for remote work has only grown. As companies change their culture to accommodate this new standard, encouraging a remote-focused positive work culture for online teams becomes critical. Here are some other reasons why it's important:
Eliminates remote isolation by encouraging camaraderie.
Encourages organic long-term relationship building.
Supports a more goal-oriented mindset, helping to drive success and results for the company.
Allows remote employees to enjoy greater flexibility.
Sets the standards and expectations for the team members.
Boosts team productivity.
Extensive scaling of a remote team is achievable without the costs of an office or other in-person expenses.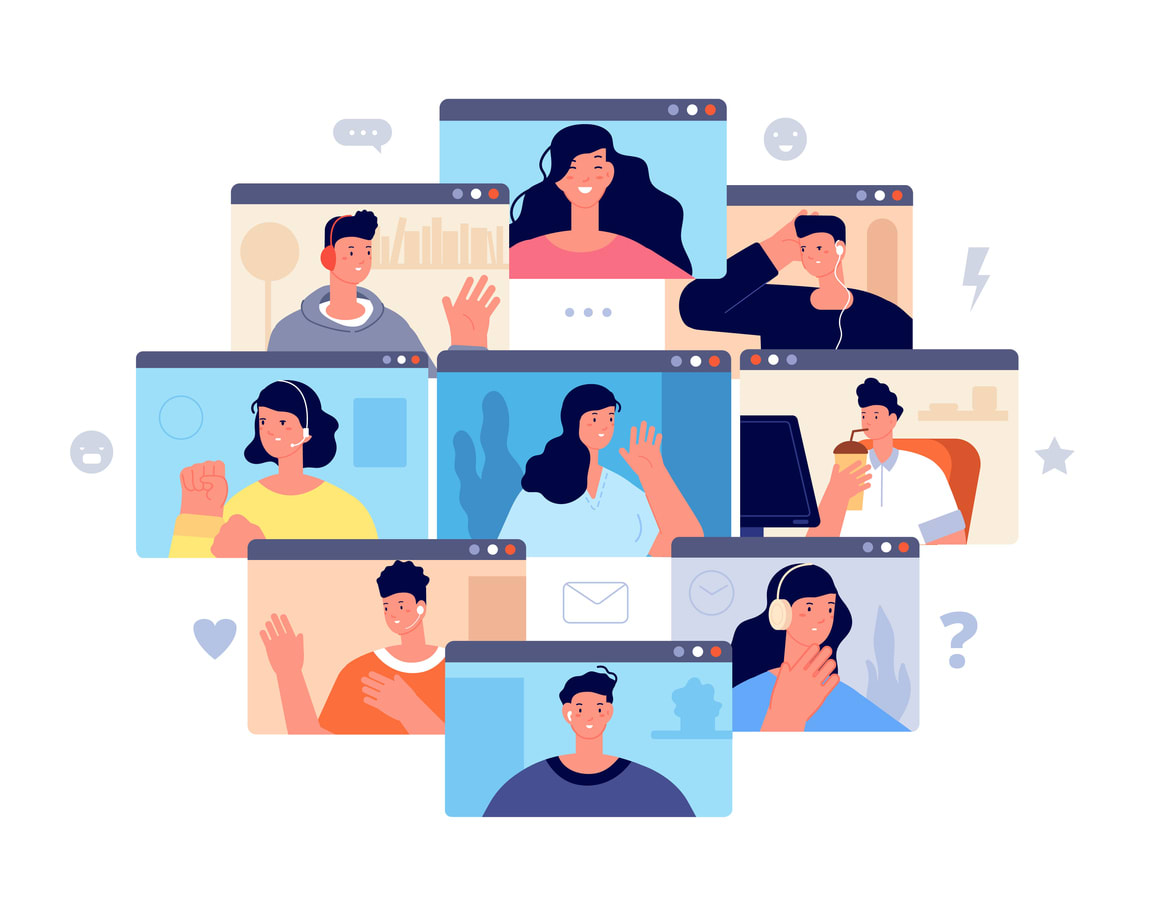 Challenges In Remote Working Environments
On the surface, remote work seems like freedom from the confines of corporate offices, long commutes, and boring cubicles. While remote employees can technically work in their pajamas and have virtual meetings in bed, such a fantastical view of remote working environments does not paint an accurate picture of the whole experience. The truth is, there are downsides to remote work too. Developing a strong remote work culture can be tough with teammates scattered across the globe. Here are some of the most common challenges that remote working environments present:
Cultural differences can make it harder to align everyone under a unified work culture identity.
27% of remote employees

struggle to unplug from work after business hours, disrupting their work-life balance.
Different time zones make collaboration more challenging to coordinate.
Sometimes it's easier to get distracted from working from home.
It's harder to develop interpersonal connections due to a lack of in-person interaction.
Some remote workers may develop feelings of loneliness.
Without a set work schedule, time management can be challenging.
7 Tips On How You Can Build A Remote Work Culture
1. Write a Remote Culture Statement
A remote culture statement is an all-in-one form that describes the values, codes of conduct, and mission of your remote team or company. Be sure to include key aspects of the culture you would like to promote, such as respect, collaboration, resourcefulness, reliability, and fun. Once you have a list of your remote team's shared values, it's easier to define how the company can support them.
2. Utilize Personality Tests for Signs of a Good Cultural Fit
Sure, personality tests like Myers Briggs and Enneagram are not absolute truth. Realistically, it's impossible to stuff humans into 16 or 8 personalities–people are too complex. But personality tests can give you a general idea about how a person might fit within your remote team's culture, especially new hires.
3. Build a Seamless Remote Onboarding Process for New Employees
When bringing new hires on the team, there's no better way to promote your company's culture than ushering them in with a positive onboarding process. First experiences are significant for fostering a good remote work culture because it sets a precedent for what the new employees can expect.
4. Develop Remote Work Policies and Set Expectations Together
Create a document outlining the key policies and expectations your remote workers must adhere to. If they have any questions about working remotely, your policy document is a valuable resource they can review for assurance. Cover fundamental guidelines like scheduling, vacation, paid time off (PTO), approved communication channels, and other important topics.
5. Schedule Frequent Remote and In-Person Events
Working in solitude for extended periods can cause loneliness and affect an individual's remote working experience. Scheduling regular virtual events can help remote employees get the social interaction they need. If you can orchestrate in-person events, even on a much smaller scale, that's a great option too.
6. Help Remote Employees Build Professional Development Plans
A professional development plan outlines ways for your remote employees to improve their professional capabilities. A well-thought-out plan should document the individual's goals, competency and skills development, and the objectives they need to complete if they want to continue improving and growing in their field.
7. Ensure Remote Employees Have the Tools They Need
If you want your employees to succeed in a remote environment, you must provide them with the necessary tools and resources to complete their work. Here are some essential items they'll probably need:
Reliable and fast internet connection
Internet router
Work phone
New laptop or desktop computer
Office supplies
Printer
Desk and desk chair
A monthly remote work stipend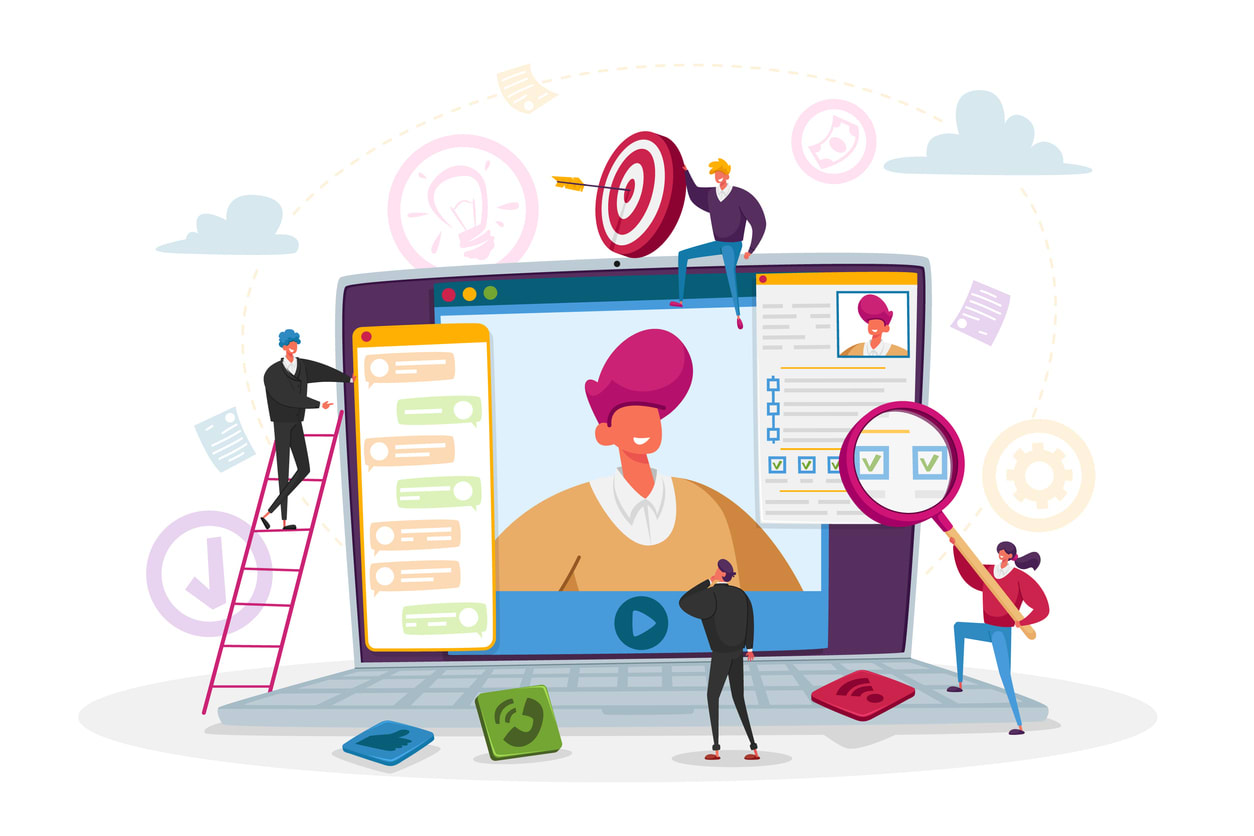 Companies That Can Inspire Your Remote-First Work Culture
Building an effective and strong remote-first company culture for a virtual team requires time, thoughtful consideration, and planning. It is not a process you can rush, as your initial investment serves to produce long-term benefits. Looking at the successes of other companies can help you gain the necessary insight to overcome your challenges and implement meaningful solutions to those problems. Here are some real-world examples to help inspire your own remote work culture initiatives:
Gitlab
Challenge:

Virtual employees feel lonely during their first month of remote work.
Solutions:

Gitlab recommends implementing a structure that allows for regular informal communications between employees. Social calls, casual coffee chats, and incentives for remote team members to meet in person is another viable solution.
Buffer
Challenge:

Virtual employees struggle to unplug from their work, leading to longer working hours and more stress.
Solution:

Buffer recommends remote workers work from local cafes, coffee shops, and coworking spaces. Like with a corporate office, leaving one of these establishments should represent the end of their workday.
Help Scout
Challenge:

Teammates struggle to form close relationships due to a lack of social outings, in-person hangouts, and casual lunch chatter.
Solution:

Help Scout recommends using video calls to build remote bonds. They also run relationship-building activities, leadership off-sites, and company retreats for virtual employees to get to know one another on a deeper level.
Zapier
Challenge:

Virtual employees often deal with daily distractions when working from home, like pets, kids, family, visitors, and other interruptions that can draw away their attention.
Solution:

While it's virtually impossible to address every distraction, Zapier has a few answers to the issue. Set up a signal (like a sign on the door) that informs others that you're unavailable. They also suggest childcare for young children and moving to a different location, if possible, like a library or coffee shop.
Doist
Challenge:

A fully-remote team that rapidly grows is challenging to manage. Doist had difficulty following everyone's responsibilities, and they regularly missed crucial deadlines.
Solution:

Doist recommends a squad work culture system, whereby short-form cross-functional teams manage different parts of a project from start to finish. The designated squad leader sets the timeline and coordinates the projects, while the teams track their deadlines and use high-level communication channels.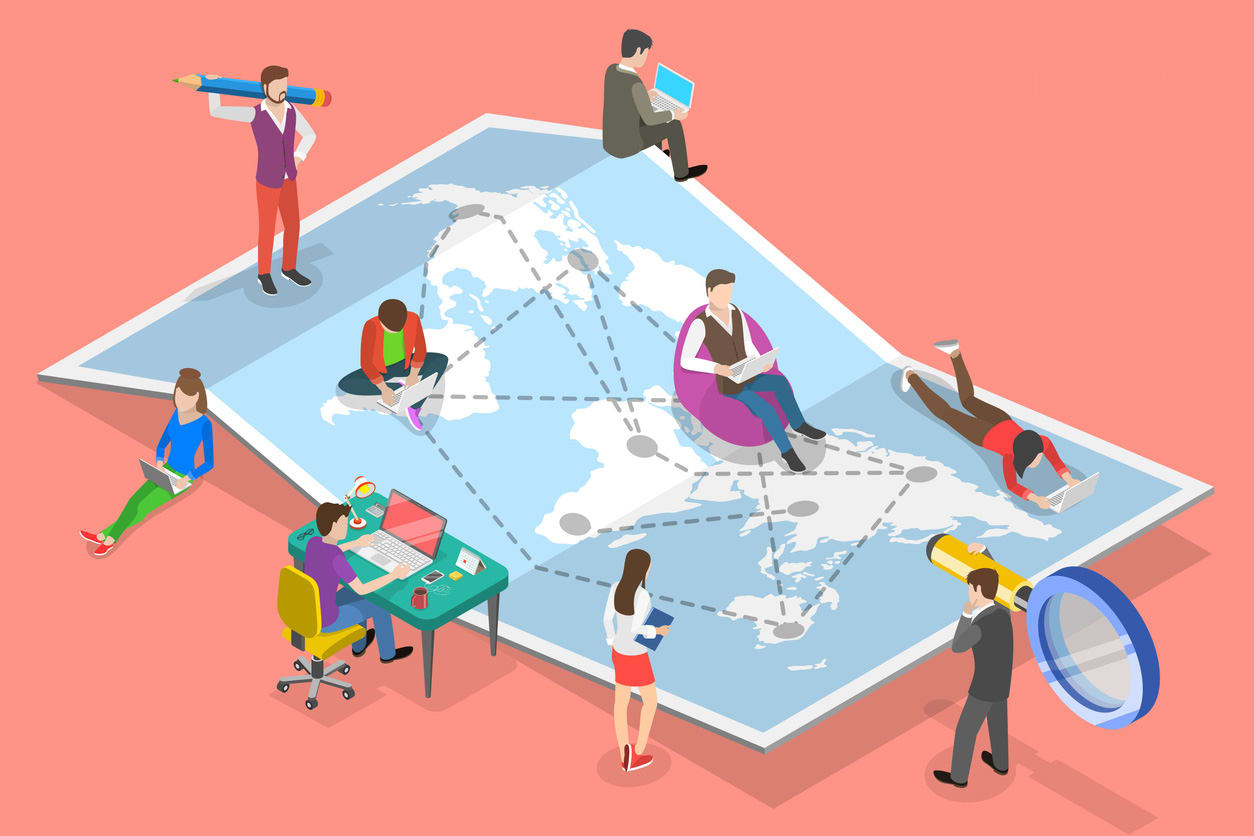 A Software Tool That Helps You Build A Strong Remote Work Culture
No one said building remote team culture would be easy, and there's a common misconception that it'll develop naturally over time. That is why you need a solution that can help bridge the gap between remote work and company culture in a seamless, fun, and engaging way.
That's where Kumospace comes in.
Kumospace is a sophisticated virtual office platform that'll help your squad connect and develop team culture like never before. From video conferences to virtual events to team-building games, Kumospace is the ultimate one-stop shop for bringing your team together. Curious to learn more? View our pricing options, request a product demo, or try it for free!