What's the most important part of any organization? Is it:
A) The products and services
B) The people
C) The customers
D) The catered lunch options
If you answered B, then you're correct (although when you combine the right people and the right on-site lunch options, the results are magical). Employees are the most crucial element of any organization. Why? Because your whole company relies on them doing their job the right way! High employee retention offers benefits like:
Lower hiring costs
A well-connected staff
A more reputable brand
Increased employee morale
Happier customers
Improved productivity
With that in mind, it makes sense that when companies find great employees, they want to keep them. Yet sometimes, employee retention feels easier said than done.
If you're ready to unlock the mystery of improving employee retention, keep reading!
Understanding employee retention
Employee retention is simply a fancy way of saying that your employees are sticking with your company rather than voluntarily (or involuntarily) leaving for greener pastures. Achieving a high retention rate is a great goal, as there are many benefits associated with keeping your workforce with you for as long as possible.
Retaining employees leads to stronger teams, greater productivity, reduced hiring costs, happier customers, higher employee morale, and a boost to your business's bottom line. Sound good? We think so, too! Here are 12 things that you can start doing now to improve employee retention.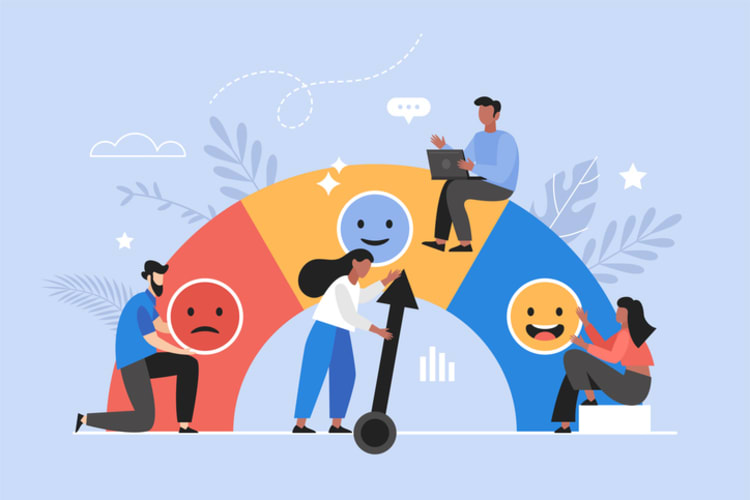 How to improve employee retention: 12 effective strategies
1. Offer competitive compensation and benefits
One way to show your employees that they mean a lot to you is by rewarding their hard efforts! Whether with an end-of-year bonus, above-fair pay, appealing insurance plans, school repayment plans, work-from-home opportunities, retail discounts, etc., there are plenty of ways that you can show your employees you appreciate their work.
2. Create a positive work environment
Every member of your team should feel important, no matter their job. Strive to create a company culture that emphasizes respect, places value on every job, celebrates diversity, and is both inclusive and equitable — doing this will help boost team morale and create a positive environment that employees enjoy working in.
3. Encourage work-life balance
Time spent out of work helps refresh and replenish your team — and it makes them happier when they're back in the office!
Don't make your employees feel like they have to be on call 24/7. Offer work flexibility through hybrid and remote work, if possible. Encourage your team to build meaningful connections with each other and look after their physical and mental health. Let your team know that you care about their well-being by providing benefits like sick days, vacation time, and more.
4. Provide opportunities for growth and development
Most people want a chance to grow or develop, so will your team be doing it at your company or someone else's business? If you want to keep your employees, you need to make space for them as they develop new skills, gain new interests, and explore different career paths. Try holding professional development events and maybe even bring in a guest speaker from time to time!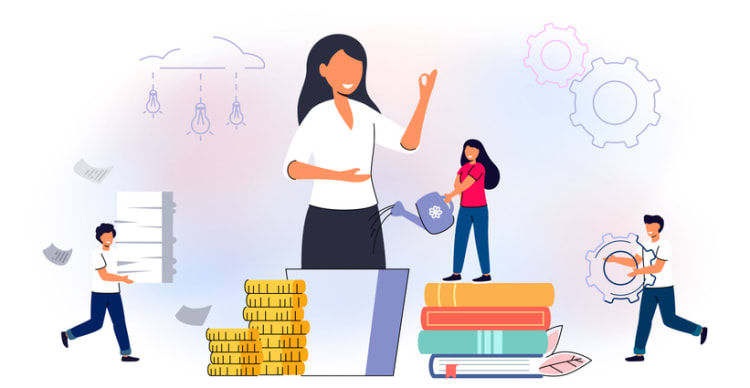 5. Implement employee recognition programs
Make sure your staff feels valued for their work with appropriate praise and recognition for every member's achievements. You can do this by offering small, unexpected praise and rewarding them with more tangible or personalized rewards. Make the praise public for even greater results.
6. Foster open communication and feedback
Part of being a good manager and a good leader is opening lines of communication so that you and your team are on the same page. Practice active listening, especially regarding employee feedback. And don't just save your communication for the annual business-wide meeting, either. Instead, talk with your team during one-on-one meetings, in small groups, or even get to know them better during a virtual coffee break or lunch visit.
7. Establish a clear career path
Transparency is an asset to organizations, especially when it comes to retaining employees. Make sure that your team knows and understands their opportunities for advancement. Cut back on any uncertainty by clearly outlining roles in the company, the skills employees need in each role, and tools and training that team members can access when they're ready.
8. Prioritize employee engagement
Do you like to do things that bore you? Well, neither do your employees. Get to know your team. Give them the tools that they need to do their job. When appropriate, adopt a leadership style that allows team members more say in decision-making. Praise and encourage them and let them know that their contributions mean a lot to the team.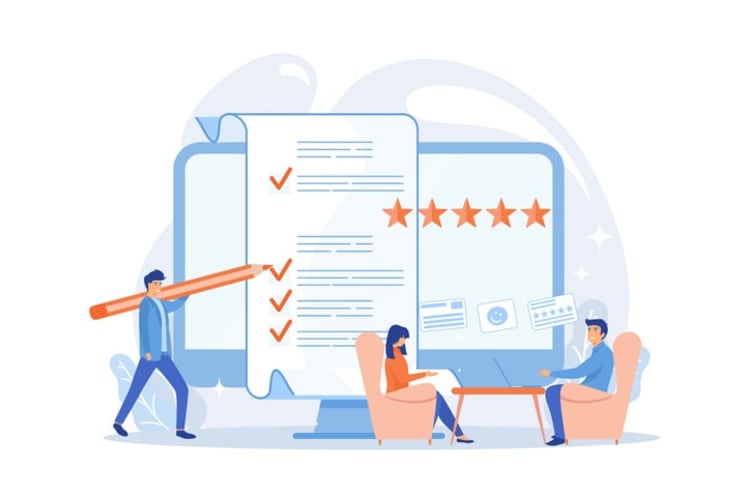 9. Conduct regular performance reviews
Your employees shouldn't have to wait for their annual review to know where they stand at their jobs. Make time for several dedicated one-on-one meetings where you can discuss each employee's performance and check in with them about needs, problems, ideas, goals, and more.
10. Invest in employee training and development
Do you care about your employees? (Hint: The answer to that one is a resounding yes!). If so, you should be actively engaged in preparing them for future opportunities. Give your employees access to programs, conferences, mentorships, apprenticeships, and other opportunities that can help them take the next step on their journey. As sad as it will be when that time comes, your employees will appreciate that you have their future in mind.
11. Encourage strong team dynamics
Teams that provide a safe, welcoming, and positive work environment naturally keep people coming back. You can encourage strong team dynamics by getting to know your team, providing opportunities for team members to get to know each other, fostering clear lines of communication, and supporting each other. Try holding team events like virtual game nights, holiday parties, or even virtual happy hours to help your team grow together.
12. Create an effective onboarding process
As Julie Andrews once sang, the beginning is a very good place to start; hiring and onboarding are the perfect places to start if you want to keep employees around. Don't let new hires flounder in uncharted waters — design an orientation and training program to teach them the ropes and make sure that communication lines are open if they ever have questions or need any help.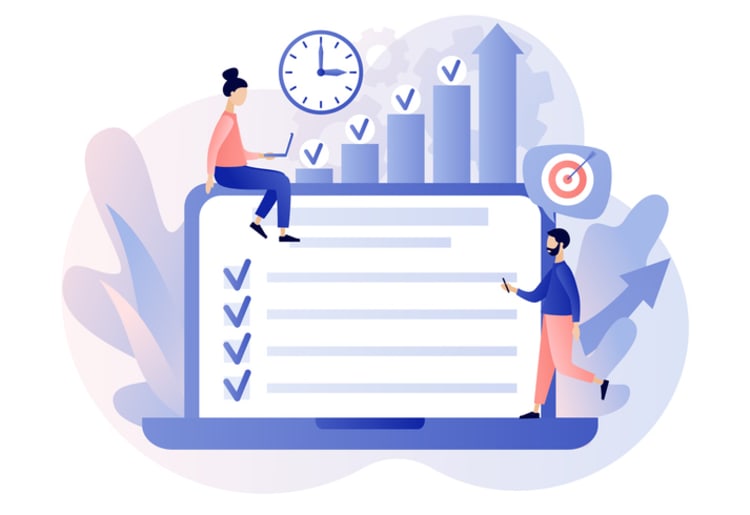 Implementing an employee retention program
Unfortunately, there's no single perfect employee rendition program out there. Every organization, business, and team has its own needs, strengths, and weaknesses. If you've decided to try and implement a retention program, here's how to get the best results.
Assess your organization's needs. What is your vision for the program? Outline your goals (Lower turnover? Happier employees?) and the metrics you'll use to measure them. It may help to survey your current employees to discover how they feel about the organization and what sort of workplace, benefits, or strategies would resonate most with them.
Develop a customized program. The twelve employee retention strategies listed above are only the tip of the iceberg! Mix and match them and add additional strategies as you see fit.
Monitor and adjust the program as needed. Check-in with your team to make sure the program is effective. If one strategy isn't working, don't be afraid to discontinue it and try something new — you can always revisit it in the future. Remember that effective employee retention programs are not stagnating and that they will need to develop as your team and organization grows.
How to measure the success of employee retention strategies
How do you know if all of your hard work has paid off? You can do several different things to gauge the efficacy of your employee retention efforts.
Key performance indicators (KPIs)
If you want to assess how well you're retaining employees, start by looking at the overall turnover rate, or the rate at which employees leave your company. Use the formula:
# of Employees that have left / Average # of employees X 100
Let's say you've lost 15 employees this year and have an average of 200 employees. Your turnover rate would be:
15 / 200 X 100 = 7.5%
If this number is higher than other companies in your industry, then you may have a problem. You should also track KPIs such as:
Voluntary departures vs. involuntary departures
The average length of employment
Employee satisfaction ratings
The retention rate for top-performing employees vs. recruits or low-performing employees
Employee feedback and surveys
One of the easiest ways to see how your employees feel about your company is to send out an employee survey. Make sure they're brief (and anonymous) and focus on questions regarding the employee's experience with the company. You should also be sure to make use of exit interviews, which can provide invaluable insights into the pros and cons of working with your company, team, or department.
Retention rate benchmarks
Retention rate measures the percentage of employees that stay with an organization. You can measure it with this equation:
(Average # of employees in company – employees who have left) / Average # of employees X 100
Let's say that over the year, your company of 100 lost five employees. The retention rate would look like this:
(100 – 5) / 100 X 100 = 95%
The higher the number, the more employees there are that stick with your company.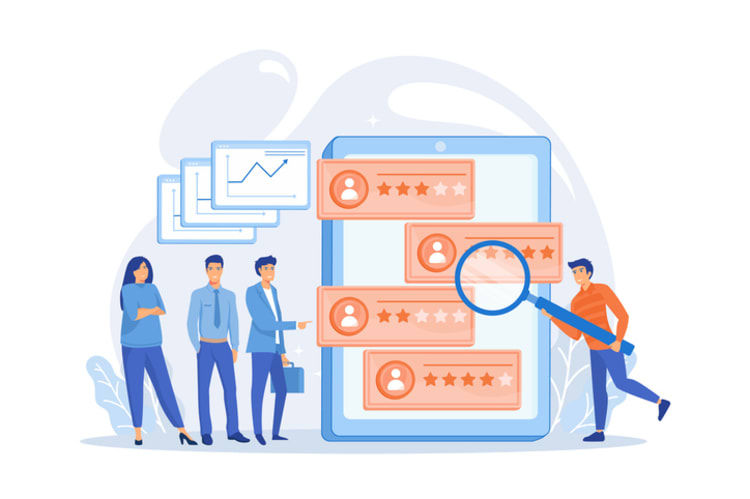 Employee retention is a great look for your business
When you find a great employee, you should do what you can to keep them. After all, don't you want that creativity, commitment, and knowledge working for you? Retaining great employees is much more effective and efficient than searching for new talent every couple of months to replace the great people you're losing.
Fortunately, even if your organization isn't in the best place with employee retention, there are plenty of things that you can do to change that. Implement some of these strategies, monitor their effectiveness, and watch what they can do for your business.
Above all, remember that employee retention needs to be an ongoing effort. Never be afraid to revisit your goals and metrics and adapt as needed. By doing so, you'll ensure that your employees are getting the most out of their time with you — and your organization is getting the most out of its time with them.
Choose an online space your employees like
Psssst…want to know a secret? Giving your employees greater flexibility through remote work and hybrid work programs is a great way to create a positive work environment, create strong team dynamics, find (and keep) exceptional talent, and make your organization an attractive place to work.
With platforms like Kumospace, it's easier than ever to give people what they want: dedicated virtual workspaces that make communication simple and don't skimp on the necessary work tools. Want to learn more about this effective tool? Learn more about our spaces or try one out for free today.
FAQs on employee retention
The ability of a company to retain its employees.
High-retention organizations often have employees who are more engaged, innovative, creative, and productive. In addition, these companies also save the time and effort required to find, hire, and onboard new employees.
To improve employee retention, you should:
Begin implementing more employee retention strategies.
Create a company culture that values and respects its employees.
When hiring new people, find employees that are a great fit for your company.
Provide competitive perks and compensation.
Model and encourage a good work-life balance.
Some of the most useful employee retention strategies are offering dedicated onboarding programs, mentorship opportunities, fair wages, health and wellness perks, further training, and also allowing your employees to offer their feedback — and genuinely listening when they do.
Take a look at your employee turnover rate and the average employment length for different managers or departments, ask employees for feedback, and distribute employee satisfaction surveys.