If you've had experience onboarding a remote employee who feels disconnected or overwhelmed with new information, have no fear. We have the perfect tips for creating a positive remote onboarding experience that will seamlessly integrate new employees into the organization and get them started on the right note.
What is Remote Onboarding?
While starting a new job can be both exciting and nerve-racking, remote onboarding can streamline this process. Equipping new employees with the proper tools to start their careers is essential for future success. An employee who feels prepared and welcomed is likely to start on the right path. Through remote onboarding, employees can acclimate themselves to the company culture, form strong connections with coworkers, and learn all the tricks of the trade.
How to Onboard Remote Employees
Depending on the company, onboarding can range from a few days to a few weeks. Both the employer and employee should feel ready for the first day of onboarding with a continued sense of preparedness throughout the entire duration. This goal can be achieved by reviewing the following 4 tips to ensure organization and efficiency for smooth remote onboarding.
1. Send all devices prior to their start date
Remote workers will need to have the proper technology for remote onboarding. Communicate with your employee several weeks in advance of onboarding to figure out which devices they will need to be sent from you. Make sure to inquire about their shipping address and allow for ample time to ship supplies. Employees will need a laptop, high-speed WiFi, a headset with a microphone, access to internal company sites, and potentially other equipment specific to the role, like a webcam.
2. Include essential forms or documents that need to be completed
Onboarding a new hire will probably entail filling out a few forms that both the employee and employer need to sign. Ensure that the correct forms are in place to be sent to the employee with enough time for them to review, ask questions, and sign prior to onboarding.
3. Setting up their work-from-home station
A huge perk of remote onboarding is the employee feeling comfortable in their physical environment of choice. That being said, an employee will want to set up their physical workstation in an area with good lighting that is relatively distraction-free. Different companies may have varying expectations for your work-from-home background, but don't worry; any background can be blurred for professionalism's sake. It will be helpful to communicate best practices for a work-from-home setup specific to your company's standards ahead of onboarding.
4. Having direct communication with their manager
A new employee of any level will have a lot of questions and need guidance to get their footing in the company. Thus, it is crucial that they have an open communication channel with their manager. One way to do so is through using a virtual office like Kumospace. As a result, the employee and manager know where to reach each other all throughout the workday. They can casually pop into each other's offices for a quick question or just to catch up with one another.
Challenges in Remote Onboarding
It's important for employers to keep in mind that remote onboarding may be an entirely new endeavor for some employees, who may be wary of the unknown. It is possible that employees will fear feeling isolated and disconnected from their coworkers. Luckily, virtual offices help to break down silos, offering easy ways of communicating with fellow employees. Virtual offices encourage socialization and even make it fun and engaging. In an environment of burst communications, connecting with coworkers becomes completely natural.

Additionally, some employees may fear that asynchronous communication could contribute to lags in work speed. But, with real-time communication in a virtual office, employees are likely to exhibit higher levels of productivity than they otherwise would in a traditional office setting.
10 Tips and best practices on how to make remote onboarding successful
The following 10 best practices will help support a company through remote onboarding.
1. Train managers before a new hire starts
Successful onboarding hinges on the preparedness of the employers who are gaining a new coworker. Ensure that managers are briefed on who the employee is and have looked over their credentials before they join. It is advisable to review with the employee their job description and daily responsibilities. Managers should have a written work plan in place for the employee and tools to measure their continued performance over set intervals of time. Take time to discuss with the employee their future goals and aspirations.
2. Send new hire welcome package
If it's within your company's budget, sending over a welcome package can make employees feel cared for and part of the team right from the get-go. Beyond the required technology devices, a welcome package can include company merchandise like a notepad, pen, water bottle, hat, phone pocket, clothing, and more. An employee who feels appreciated will proudly sport company merchandise.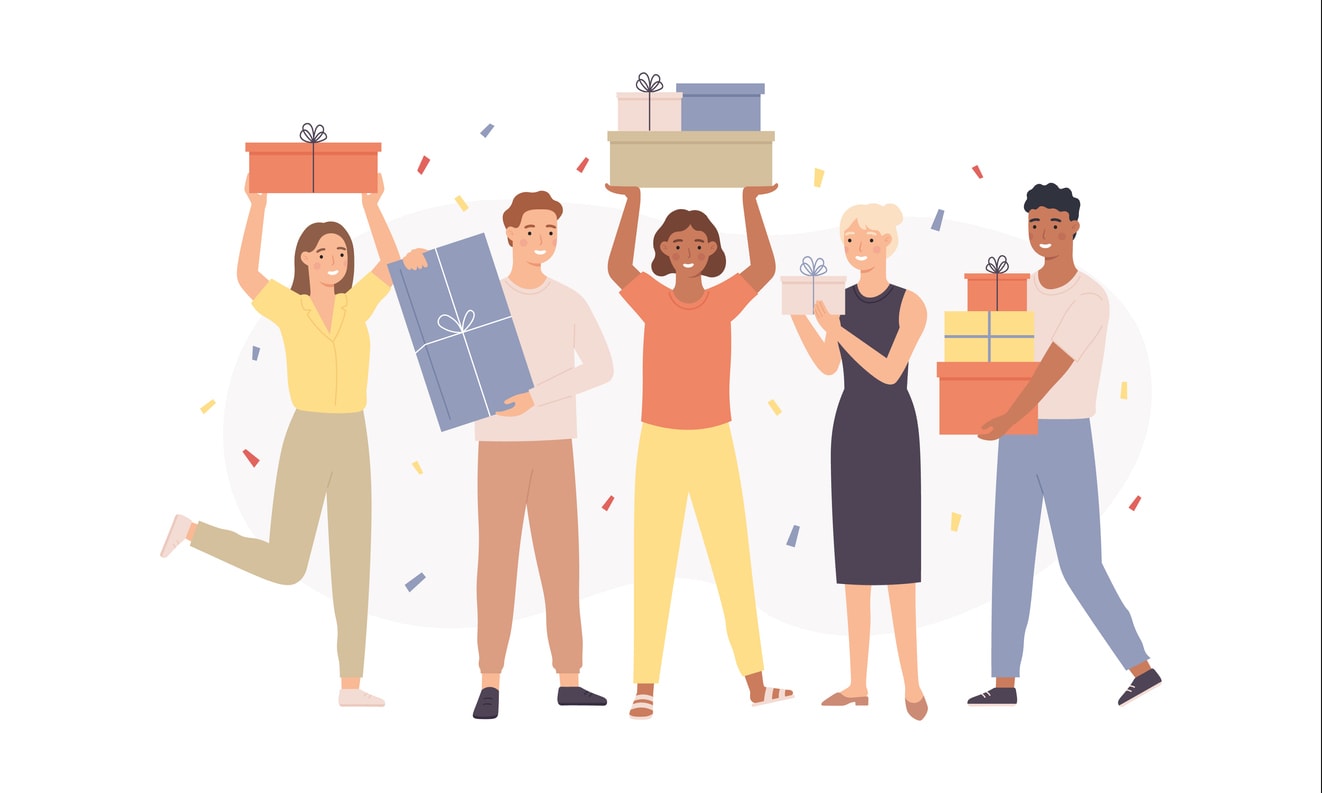 3. Set an introductory meeting with the manager and team
New employees will be eager to meet their future coworkers and vice versa. An introductory meeting with the entire team should be scheduled for their first day of work. In order to keep it fun and light, try playing virtual icebreakers during the meeting. Also, encourage team members to set up staggered virtual coffee chats and lunch dates with the new hire during the onboarding timeframe.

In order to keep the exciting energy alive during the entire onboarding process, avoid using video chat platforms that engender exhaustion; no one wants to experience Zoom fatigue right when they start work. Instead, try using a virtual office space, where socialization feels natural, akin to everyday face-to-face interactions.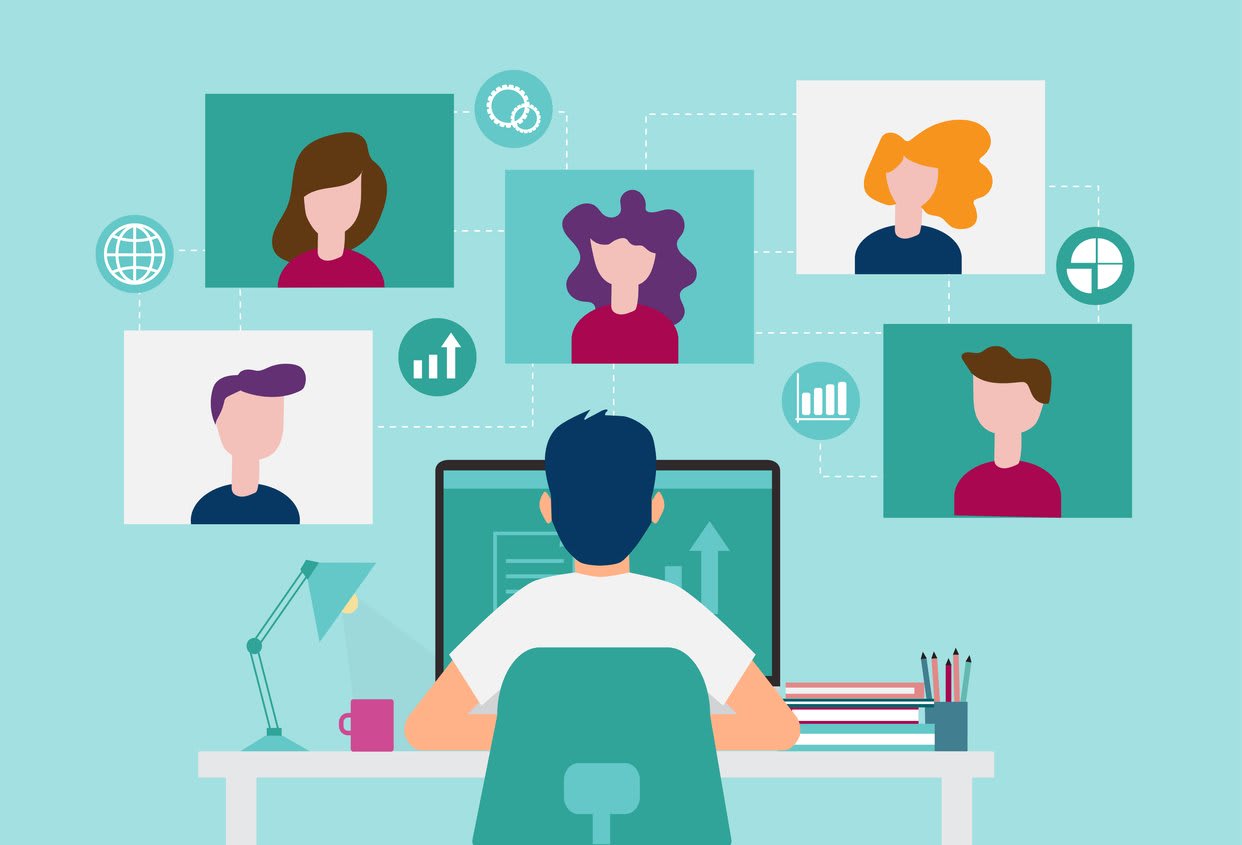 4. Show them how to use software/tools to help with their job
With the bulk of new information coming their way, it's easy for employees just starting out to get flustered. New hires will have to set up an email account, create profiles across multiple sites, and navigate new technology. Additionally, they will have to learn company policies, like tracking expenses, logging hours, ethics training, and more. In order to alleviate any undue stress, give over the information in palatable amounts. Also, it's a good idea to make use of showing your employee how to utilize company software, instead of just telling them. Virtual workspaces have a multitude of features to make screen-sharing, touring the office, and presenting as easy as can be.
5. Provide them with an org chart
After several new introductions of names, faces, and titles, things can get kind of confusing. Providing an employee with a simple organization chart that displays each person and their position during remote onboarding is very helpful. This chart will give the employee a clear scope of the company and aid in facilitating communication within and across teams.
6. Schedule one-on-one meetings with the team
Setting your new employee up for meaningful relationships with their coworkers during remote onboarding can have a lasting impact on their entire careers. One way to be thorough about this is by encouraging new employees to schedule brief one-on-one sessions to get to know each team member personally. These meetings don't have to be too formal. It's just a chance to establish a connection.
7. Get feedback from your new hires
New employees should know that their opinions matter. In order to make them feel heard, frequently ask for their constructive feedback and find ways to enhance the onboarding process for future employees. For the purpose of employee satisfaction, it's important to know firsthand what worked well and what could be improved. And, by the employer demonstrating a genuine effort to evolve based on feedback, employees are more likely to refer potential candidates in the future.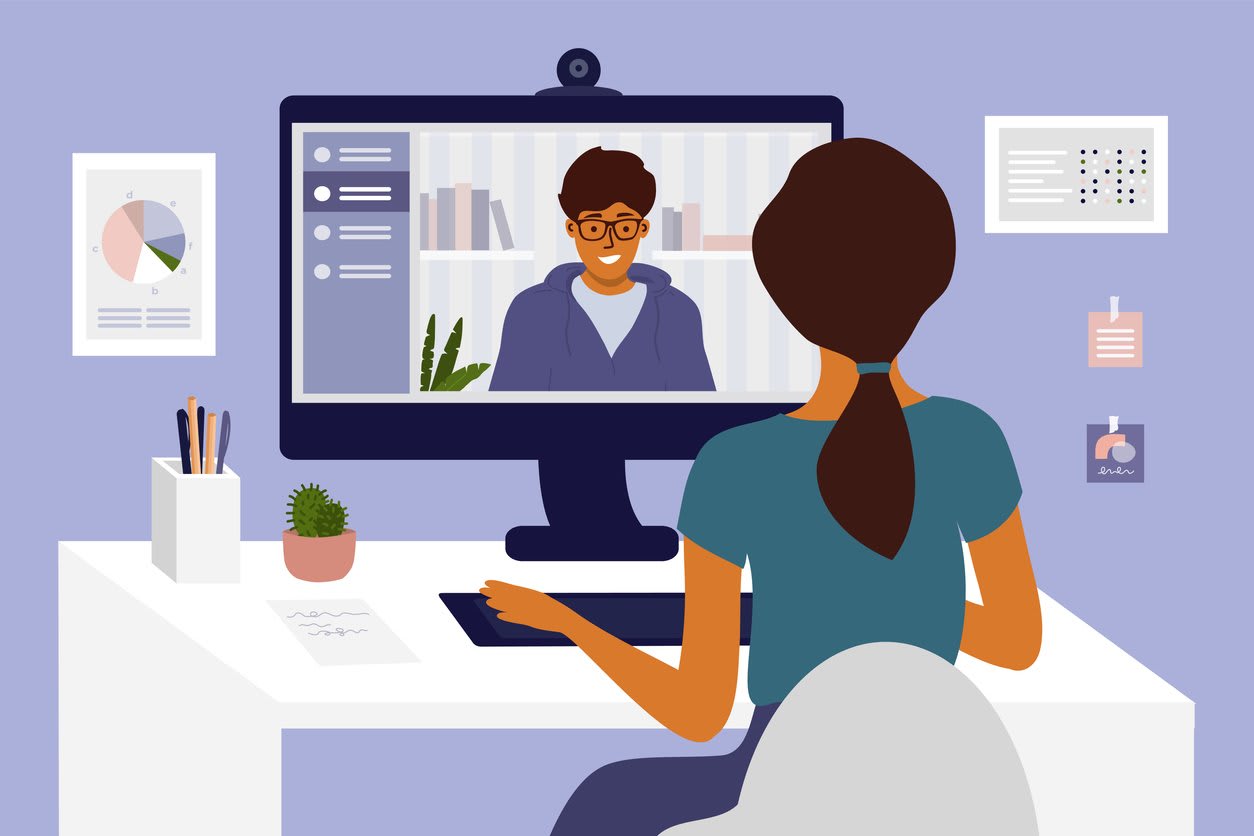 8. Provide proper tech support
When using new systems and devices, it's common for tech issues to arise. You and your new hires shouldn't fret. Establish a clear line of communication with whom tech difficulties should be addressed. By having tech help readily available and accessible to the employees, any hurdle should be quickly resolved.
9. Give breaks
Employers should remember that in the beginning, new hires may hesitate to ask for a break to eat or take personal time. But we're all human and possess outside needs. Although employees may be working from home, they'll still need time to step away from their computers for periodic breaks during the day.
10. Mentorship
A new employee should have a team member they feel comfortable approaching at all times, someone whom they can ask both trivial and important questions. By having this formal mentorship established from day one, the mentor can get to know the employee really well and serve as support throughout their career. Depending on the size and organizational structure of the company, an employee's mentor may be their manager or someone on a different team.
Remote onboarding provides the chance to lay a foundation for interpersonal connections and professional advancement, benefiting employers and employees alike. Now that you're familiar with these tips, you can unlock success for your company and new hires by creating a memorable remote onboarding experience with lasting effect.
FAQ
What is remote onboarding?
Remote onboarding is the process of preparing new employees to join a company by training them for their specific roles, in a remote setting. Meeting new coworkers is a key component of onboarding, and when carried out on a virtual office platform with real time communication, socialization with coworkers feels natural.
How can I set my new hires up for success while working remotely?
Communicate with new hires in advance of their start date to help them get set up with the proper devices and accounts to start remote work. They should already be in contact with their manager before their first day. In order to position them to be successful, share with new employees the best practices for remote work.
What are best practices on onboarding a new remote employee?
To successfully onboard a new remote employee, ensure that they are equipped with the right devices and connectivity to execute their tasks properly. Any documents and forms should be presented in an organized manner. Also, a new hire joining the company should feel welcomed, which can be achieved by sending a care package and setting up team and individual introductory meetings.