As remote work continues to rise, video chat has become an indispensable tool for maintaining meaningful connections and fostering collaboration. In this blog post, we'll explore the top video chat apps, essential features, and tips to enhance your video chat experience for improved communication and overall team performance.
Key Takeaways
Video chat technology is revolutionizing remote communication, enabling teams to collaborate more effectively and build stronger relationships.
Kumospace, Zoom, Microsoft Teams & HOLLA are top video chat apps for meaningful connections. High-quality audio/video, screen sharing & dedicated workspaces enhance experiences.
Real life examples illustrate the potential of video chats to create meaningful connections and drive

business success

.
Embracing Video Chat: The Future of Remote Communication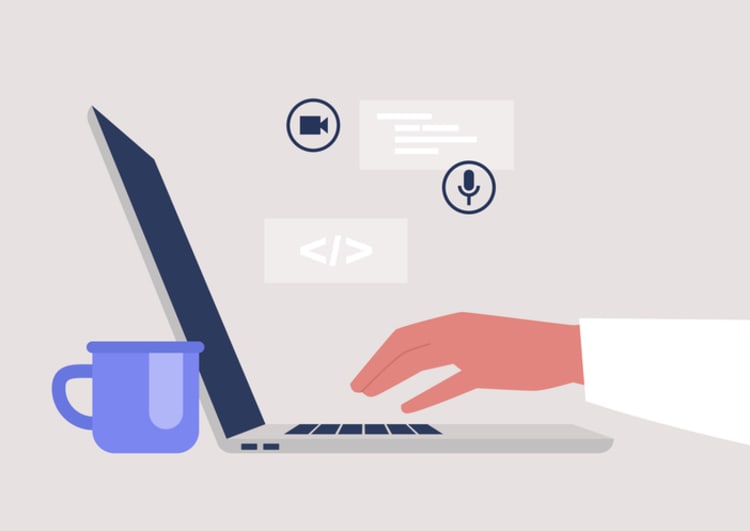 The digital age has transformed the way we connect with people. Video chat technology offers a novel approach to connecting with customers, providing genuine interactions and worldwide reach through a video chat app. Imagine being able to join an international meeting from the comfort of your own home or make new friends from different countries just by clicking a button. Video chat apps have opened up a world of possibilities for global engagement and authentic connections.
Apps like Kumospace, Zoom, Microsoft Teams, and HOLLA support video functionality and provide features such as 3D chat, virtual backgrounds, and screen sharing. These features help create engaging conversations and build stronger relationships among team members, clients, and even new acquaintances. The ability to start a video chat with a single click has made real-time communication more accessible and enjoyable than ever before.
As remote work becomes increasingly prevalent, video chat apps are revolutionizing remote communication. These platforms enable teams to collaborate more effectively, allow for instant idea sharing, and foster stronger relationships across time zones. Video chat has become an essential tool for remote teams, bridging the gap between physical distance and fostering a sense of unity.
Top Video Chat Apps for Meaningful Connections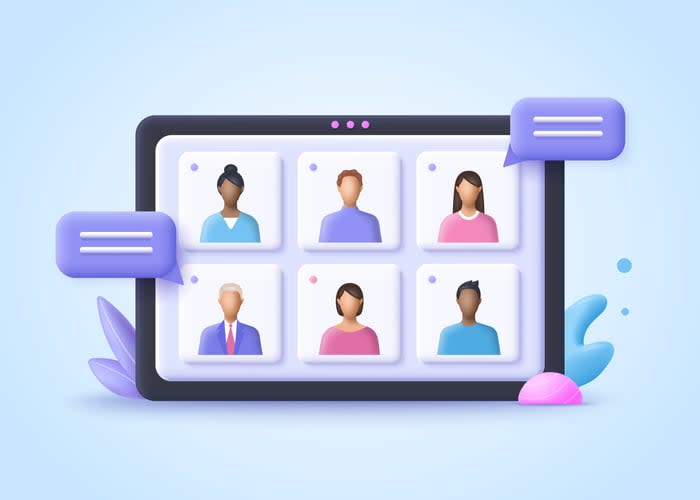 Kumospace, Zoom, Microsoft Teams, and HOLLA are among the top video chat apps that excel in creating meaningful connections and fostering collaboration. Each of these platforms offers unique features and functionalities to cater to different needs, whether it's business collaboration or random video chats with like-minded individuals.
Kumospace is the #1 video chat and virtual workspace platform according to G2.
Kumospace: Best for remote and hybrid teams
Kumospace stands out as the ultimate video chat platform for remote and hybrid teams, offering a unique set of features and capabilities designed to enhance collaboration and engagement. Here's why Kumospace is the top choice for modern teams:
Spatial collaboration: Kumospace takes a novel approach to video conferencing by creating a

virtual space

where team members can interact as if they were in a physical office. Each participant has their own avatar, and you can move around the virtual room to join different conversations, just like you would in a real office.
Natural interaction: Forget the static grid of video thumbnails. In Kumospace, you can see who's talking to whom and join conversations effortlessly by simply moving your avatar closer to others. This fosters organic, spontaneous interactions, mimicking the

serendipitous meetings

that often occur in an office environment.
Breakout rooms: Kumospace offers customizable breakout rooms that enable teams to split into smaller groups for focused discussions or brainstorming sessions. It's a dynamic way to recreate the feeling of collaborating in various meeting rooms within a physical office.
AI productivity features: One thing that distinguishes Kumospace is its state-of-the-art

AI functionality

, which transforms the meeting experience. By offering automatic

transcription and meeting summary features

, Kumospace guarantees that no crucial insights or information vanish into the digital void, preserving every valuable detail.
Integration and compatibility: While Kumospace stands on its own as a unique video chat platform, it also offers integration with popular productivity tools, such as Google Workspace,

Microsoft Office 365

, and Slack. This ensures a seamless workflow and allows you to incorporate Kumospace into your existing toolkit.
Integrated team chat: Kumospace's team chat feature facilitates real-time communication within the virtual workspace. Team members can easily switch between

synchronous and asynchronous communication

.
Privacy and security: Just like Microsoft Teams, Kumospace prioritizes

security

. It offers end-to-end encryption for all communications and provides control over who can access your virtual spaces, ensuring the confidentiality of your discussions.
Hybrid work adaptability: In today's world, where

hybrid work models

are becoming the norm, Kumospace provides an ideal solution. It bridges the gap between in-office and remote team members, offering a

virtual meeting space

that feels like a natural extension of the physical workspace.
Engagement and well-being: Kumospace goes beyond just meetings; it

enhances team engagement

by creating a virtual environment that encourages casual conversations and social interactions. This helps combat the isolation that remote workers may sometimes feel.
User-friendly: Kumospace's intuitive interface makes it easy for team members to navigate and participate in virtual meetings, reducing the learning curve associated with some other video conferencing platforms.
In conclusion, Kumospace redefines the way remote and hybrid teams collaborate by offering a dynamic and engaging virtual workspace. Its spatial approach, compatibility with popular productivity tools, and commitment to security and privacy make it the best choice for teams aiming to enhance communication and teamwork in an increasingly digital world. With Kumospace, you can bring the office experience to your team, no matter where they are located.
Zoom: A darning of the COVID-19 pandemic
Zoom became synonymous with video conferencing during the COVID-19 pandemic. It offers a comprehensive suite of business collaboration tools, including video conferencing, screen sharing, and file sharing. This cloud-based platform is employed in a range of sectors, such as education, healthcare, and business, and can be accessed through a mobile device for increased convenience.
Its AI-powered features and high ratings make Zoom a popular choice for organizations looking to scale and collaborate efficiently. With the ability to create and join meetings, phone calls, and whiteboard sessions, Zoom offers a one-stop solution for all your business communication needs.
As a versatile tool, Zoom also provides opportunities for networking and hosting events like conferences and webinars. Browser-based access ensures that participants can easily join events without needing to download additional software. Regardless of location or industry, this comprehensive platform enables seamless collaboration between partners and teams.
Microsoft Teams: seamless real-time communication
Microsoft Teams is a collaboration platform that focuses on seamless real-time communication for organizations. It offers features like:
Group chat
Integration with other Microsoft Office applications
This makes it an ideal choice for businesses using the Microsoft Office ecosystem.
Security is a top priority for Microsoft Teams, offering encryption of data in transit and at rest, two-factor authentication, and the implementation of access control policies. Its integration capabilities extend beyond Microsoft Office applications, with support for third-party applications such as Slack, Dropbox, and Salesforce.
Microsoft Teams' focus on integration and security ensures that organizations can communicate effectively and collaborate on projects without worrying about data breaches or unauthorized access. With its diverse features and seamless real-time communication, Microsoft Teams is a valuable asset for teams aiming to streamline their workflow.
HOLLA: A fun and secure platform for random video chats
HOLLA offers a unique and enjoyable platform for random video chats, connecting users globally for genuine interactions. User safety and privacy are at the core of our platform. This ensures a secure environment for users to freely interact with people from all over the world..
Using advanced algorithms, HOLLA ensures smooth matching and provides users the opportunity to engage in 1-on-1 conversations with random strangers who share their interests. Its 1-on-1 random video chat feature enables users to experience exciting and unexpected random chat with people from various parts of the world.
HOLLA offers the following features:
Completely secure

and free of charge
Users have control over their social connections
Swipe and match with individuals who interest them
Initiate video calls with friends or acquaintances they've connected with.
HOLLA's fun and secure platform is a gateway to explore new connections and forge genuine connections, as well as meaningful friendships globally.
Enhancing Video Chat Experiences: Essential Features and Tips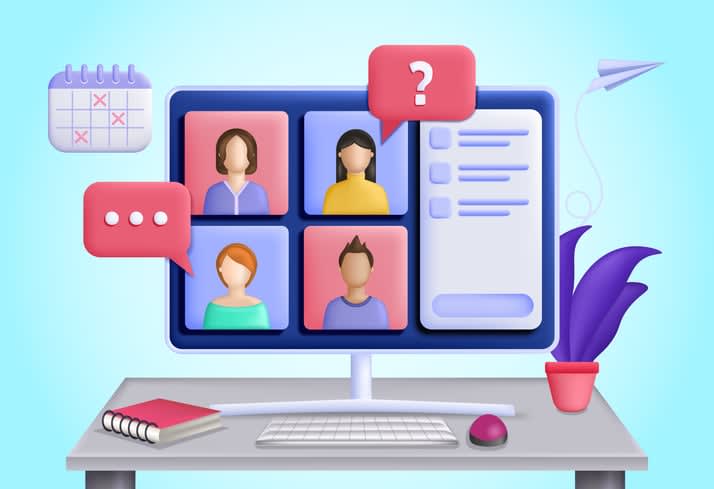 Whether you're using Kumospace, Zoom, Microsoft Teams, or HOLLA, there are certain key features and tips to consider for optimizing your video chat experience. High-quality video and audio, screen sharing, and file sharing are essential features to look for in virtual workspace software. These features not only enhance communication but also boost productivity and collaboration among team members.
Establishing a dedicated workspace and utilizing a headset for enhanced audio quality can significantly improve your video chat experience. Additionally, scheduling regular check-ins with your team can foster a sense of community and encourage spontaneous, beneficial interactions.
Focusing on key features, such as a country filter, and adopting smart strategies can significantly enhance your video chat experiences. This, in turn, can result in increased efficiency, better collaboration, and overall improved team performance.
Overcoming Challenges in Video Chat: Security and Accessibility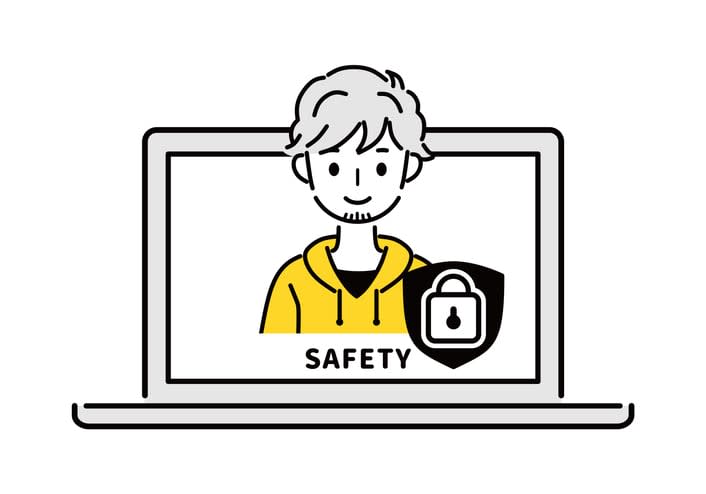 Video chat technology, while incredibly useful, presents certain challenges, especially in terms of security and accessibility. Unauthorized access, data breaches, and malicious attacks can compromise video chat security. To ensure a secure environment, utilizing secure passwords, two-factor authentication, and encryption is highly recommended.
Accessibility issues can arise in video chat, such as lack of support for assistive technologies, language barriers, and limited access to devices. Supporting assistive technologies, language translation services, and device accessibility can foster a welcoming and inclusive environment for all users.
Addressing these challenges is crucial for creating a secure and inclusive atmosphere for all participants in video chat. By overcoming these obstacles, teams can communicate more effectively and collaborate seamlessly, regardless of their location or individual needs.
Customizing Video Chat Solutions for Your Team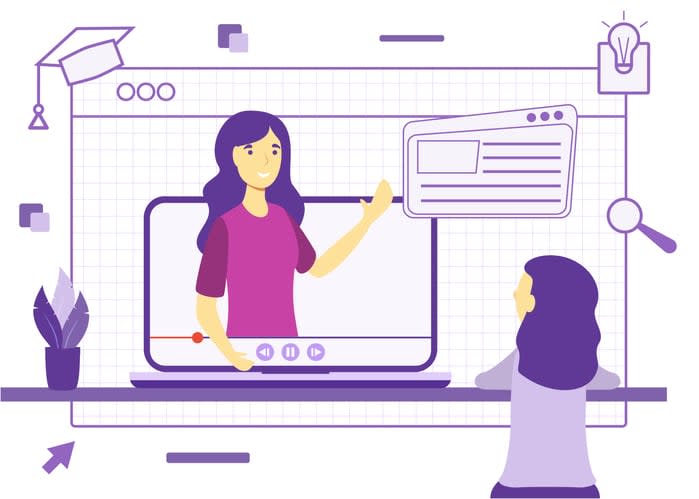 Customizing video chat solutions for your team involves tailoring the platform to accommodate the specific requirements of your team, facilitating improved collaboration. Creating distinct rooms for each team, such as the Product team, Engineering team, and Operations team, can help organize and streamline communication.
Inviting team members to join your customized workspace is as simple as entering their emails or copying the invite link and sending it to relevant personnel. Consider creating rooms for recurring meetings, such as weekly team meetings and project check-ins, to further enhance your team's collaboration.
Customizing your video chat solution to cater to your team's unique needs can streamline communication and boost efficiency. This tailored approach can lead to better collaboration, increased productivity, and a more cohesive team environment.
Video Chat Success Stories: Real-Life Examples of Impactful Connections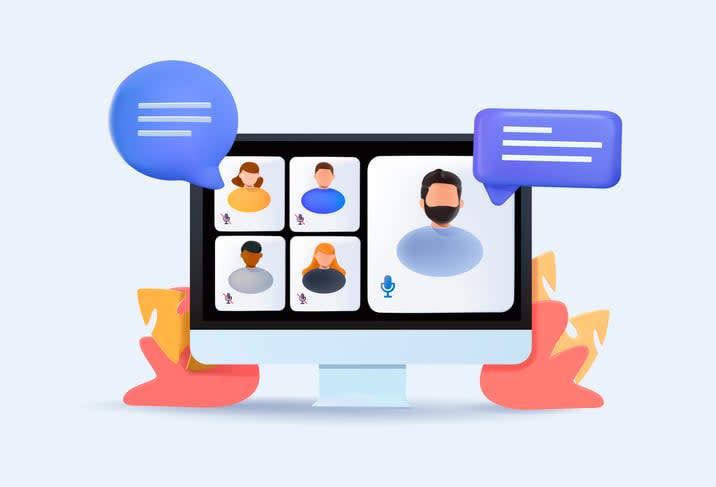 Video chat has enabled businesses and individuals to make meaningful connections and experience success. Zoom, for instance, has become a household name in video chat and experienced tremendous growth during the pandemic, leading the market.
Testimonial videos have been used by businesses like Wyzowl to showcase their success stories and demonstrate the impact of video chat on their operations. Another example is Agora's real-time video chat, which has enabled innovative social language learning experiences.
These real-life examples highlight the power of remote communication through video chat, showcasing its potential to foster impactful connections and drive business success. By embracing video chat technology, companies and individuals can unlock new opportunities and experiences, regardless of geographical boundaries.
Integrating Video Chat into Your Daily Workflow
Integrating video chat into your daily workflow is possible by utilizing tools and APIs that enable the addition of real-time video calls to applications. These tools provide the capability to create meeting rooms, generate room URLs, and start video chat with just a few lines of code.
Integrating video chat into your daily routine can facilitate communication and collaboration with remote teams, enable virtual meetings, and provide immediate support to clients or customers. With a variety of tools and APIs available, such as Kumospace, Zoom, Microsoft Teams, and HOLLA, you can easily incorporate video chat into your everyday processes.
Integrating video chat into your daily workflow promotes:
Seamless communication and collaboration among team members
Increased efficiency
Better problem-solving
Overall improved

team performance
Summary
In conclusion, video chat technology has revolutionized remote communication and collaboration, offering a powerful tool for maintaining meaningful connections and fostering teamwork. By exploring top video chat apps such as Kumospace, Zoom, Microsoft Teams, and HOLLA, understanding essential features and tips, and addressing security and accessibility challenges, you can harness the full potential of video chat for your team. With the right approach, video chat can become an indispensable asset in your daily workflow, driving success and enhancing the overall performance of your team.
Frequently Asked Questions
A chat room is an online platform that enables users to communicate in real time. It is hosted on a server with an internet connection, allowing members from around the world to have conversations about various topics. These virtual event chat rooms allow attendees to network, share ideas and connect with like-minded professionals.
Yes, there are still some real chat rooms available, with Omegle being one of the most popular. Chat groups, rooms, and personal chats have all seen an increase in popularity, as people are able to connect randomly with strangers from around the world.
Chat with people for free at TalkWithStranger, MeetMe, and 12 Best chat rooms such as Rocket.Chat, Omegle, Chatroulette, eHarmony, 321 Chat, Badoo, Paltalk, and Second Life.
Google Workspace, Slack, Teamwork, Spatial, Tandem, HeySpace, Notion, and Walkabout Workplace are the best virtual office software tools for remote working. With these essential tools, businesses and remote workers can stay connected and productive wherever they are.
When choosing a video chat app, look for features such as high-quality video and audio, screen sharing, and file sharing to ensure an optimal experience.
What do you mean? An African or a European swallow?