Working remotely has become more common within the past couple of years. More companies are choosing to go fully remote or leaning towards a hybrid schedule.
Remote workers have the freedom to live wherever they choose. If you count yourself among the remote working population, you might wonder which states offer the best living situation. Let's take a closer look at this topic.
Here you'll be informed about all things remote and what states are the best to work remotely from.
What Is It Like to Work Remotely?
Working remotely is a freeing experience where you can avoid traffic, enjoy more sleep, sit in on virtual office meetings, and work in your pajamas. Most people will tell you that the pros of working from home far outweigh the cons. The Pew Research Center (PWC) findings show that more than half of employees (55%) want to work remotely at least three days a week–a desire for nomadic work opportunities that has not waned.

Of course, no two remote experiences are exactly alike. But for many, remote work means doing your job anywhere, whether at a beachfront, a coffee shop or home. This flexibility alone makes people want to avoid going into the office again.

There is substantial data to back up this claim too. Between 2019 and 2021, the trend of Americans working from home rose nationwide and continues to do so. According to the U.S. Census Bureau, remote workers increased triple-fold from 5.7% to 17.9%. Even as Covid-19 precautions lessen, remote work remains universally appealing and is more popular than ever. As many individuals opt for a virtual or hybrid lifestyle, remote work may never go out of style.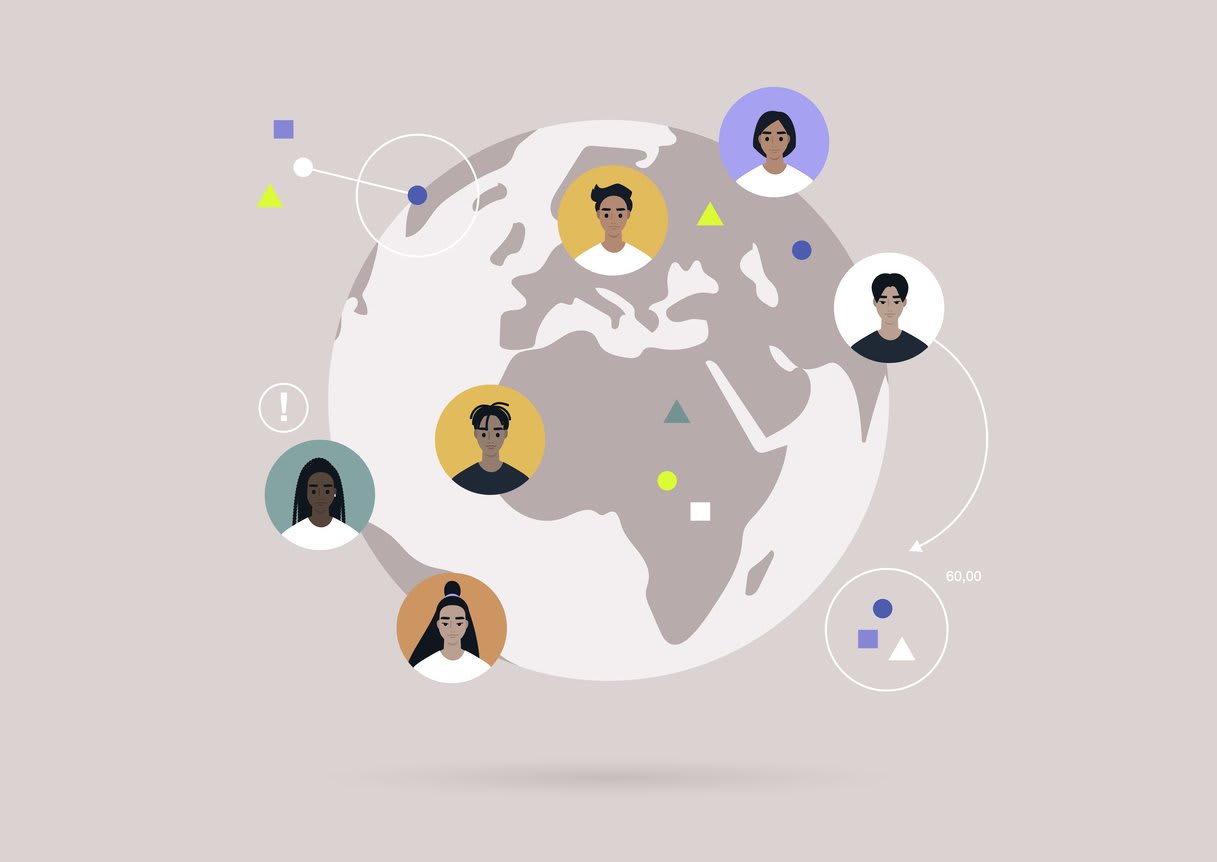 4 Important Things to Know About Working Remotely
Consult with your employer: While you can work anywhere as a remote worker, companies have different requirements for their employees and may expect them to work from their primary residence. Always consult with your employer to ensure your move falls in line with the business's needs.
Choose the right location: Keep in mind that some places are better suited for a remote worker, so choose an area that's right for you. There are many factors to consider, such as reliable Wi-Fi access, amenities, cost of living, cleanliness, and other elements that can impact your ability to have a positive remote working experience.
Have a hot spot: There's nothing worse than your internet access dropping out when you need it most. In case something with your connection goes wrong, always have a backup plan. A hot spot is the most viable option, either as a device you carry around or as a feature on your smartphone.
Consider state income tax laws: Remote workers should be aware of a state's specific income tax laws. Sometimes you might have to pay taxes for both states, depending on where your employer is and where you live. Do your research before relocating or committing to a specific remote job.
Property Taxes: Potential Hidden Costs of Working at Home
Most people consider the income taxes in a state when they seek the ideal place to work remotely. However, they fail to consider other costs of living in a specific mailing address. One of the biggest costs is property tax. If you own a home, you will likely have to pay some kind of property tax. In some places, these costs can be quite steep.
High property taxes can be a problem if you choose a state because it does not have an income tax. The property taxes could exceed what you save by not paying income taxes, so the overall cost is actually higher than if you selected a state with higher income taxes but lower property taxes. Therefore, it is important to consider the whole tax bill before you decide where to move to start your career as a remote worker so that you can focus on productivity rather than stressing about meeting tax obligations.
Property taxes can vary by county or city within a state. However, you can get a good idea of how much you will have to pay by looking at the statewide average. Here it is for all 50 U.S. states, from the least expensive to the costliest.
| | | | |
| --- | --- | --- | --- |
| State | Average Property Tax % | Average Home Price | Average Annual Tax Amount |
| Hawaii | 0.28% | $615,300 | $606 |
| Alabama | 0.41% | $142,700 | $895 |
| Colorado | 0.51% | $343,300 | $1,113 |
| Louisiana | 0.55% | $163,100 | $1,187 |
| District of Columbia | 0.56% | $601,500 | $1,221 |
| South Carolina | 0.57% | $162,300 | $1,238 |
| Delaware | 0.57% | $251,100 | $1,240 |
| West Virginia | 0.58% | $119,600 | $1,269 |
| Nevada | 0.60% | $267,900 | $1,310 |
| Wyoming | 0.61% | $220,500 | $1,319 |
| Arkansas | 0.62% | $127,800 | $1,358 |
| Utah | 0.63% | $279,100 | $1,362 |
| Arizona | 0.66% | $225,500 | $1,446 |
| Idaho | 0.69% | $212,300 | $1,492 |
| Tennessee | 0.71% | $167,200 | $1,548 |
| California | 0.76% | $505,000 | $1,644 |
| New Mexico | 0.80% | $171,400 | $1,740 |
| Mississippi | 0.81% | $119,000 | $1,751 |
| Virginia | 0.82% | $273,100 | $1,779 |
| Montana | 0.84% | $230,600 | $1,818 |
| North Carolina | 0.84% | $172,500 | $1,833 |
| Indiana | 0.85% | $141,700 | $1,853 |
| Kentucky | 0.86% | $141,000 | $1,866 |
| Florida | 0.89% | $215,300 | $1,934 |
| Oklahoma | 0.90% | $136,800 | $1,952 |
| Georgia | 0.92% | $176,000 | $2,006 |
| Missouri | 0.97% | $157,200 | $2,111 |
| Oregon | 0.97% | $312,200 | $2,116 |
| North Dakota | 0.98% | $339,000 | $2,138 |
| Washington | 0.98% | $193,900 | $2,134 |
| Maryland | 1.09% | $314,800 | $2,370 |
| Minnesota | 1.12% | $223,900 | $2,429 |
| Alaska | 1.19% | $270,400 | $2,599 |
| Massachusetts | 1.23% | $381,600 | $2,667 |
| South Dakota | 1.31% | $167,100 | $2,857 |
| Maine | 1.36% | $190,400 | $2,953 |
| Kansas | 1.41% | $151,900 | $3,060 |
| Michigan | 1.54% | $154,900 | $3,343 |
| Ohio | 1.56% | $145,700 | $3,390 |
| Iowa | 1.57% | $147,800 | $3,407 |
| Pennsylvania | 1.58% | $180,200 | $3,442 |
| Rhode Island | 1.63% | $261,900 | $3,548 |
| New York | 1.72% | $313,700 | $3,749 |
| Nebraska | 1.73% | $155,800 | $3,754 |
| Texas | 1.80% | $172,500 | $3,907 |
| Wisconsin | 1.85% | $180,600 | $4,027 |
| Vermont | 1.90% | $227,700 | $4,135 |
| Connecticut | 2.14% | $275,400 | $4,658 |
| New Hampshire | 2.18% | $261,700 | $4,738 |
| Illinois | 2.27% | $194,500 | $4,942 |
| New Jersey | 2.49% | $335,600 | $5,419 |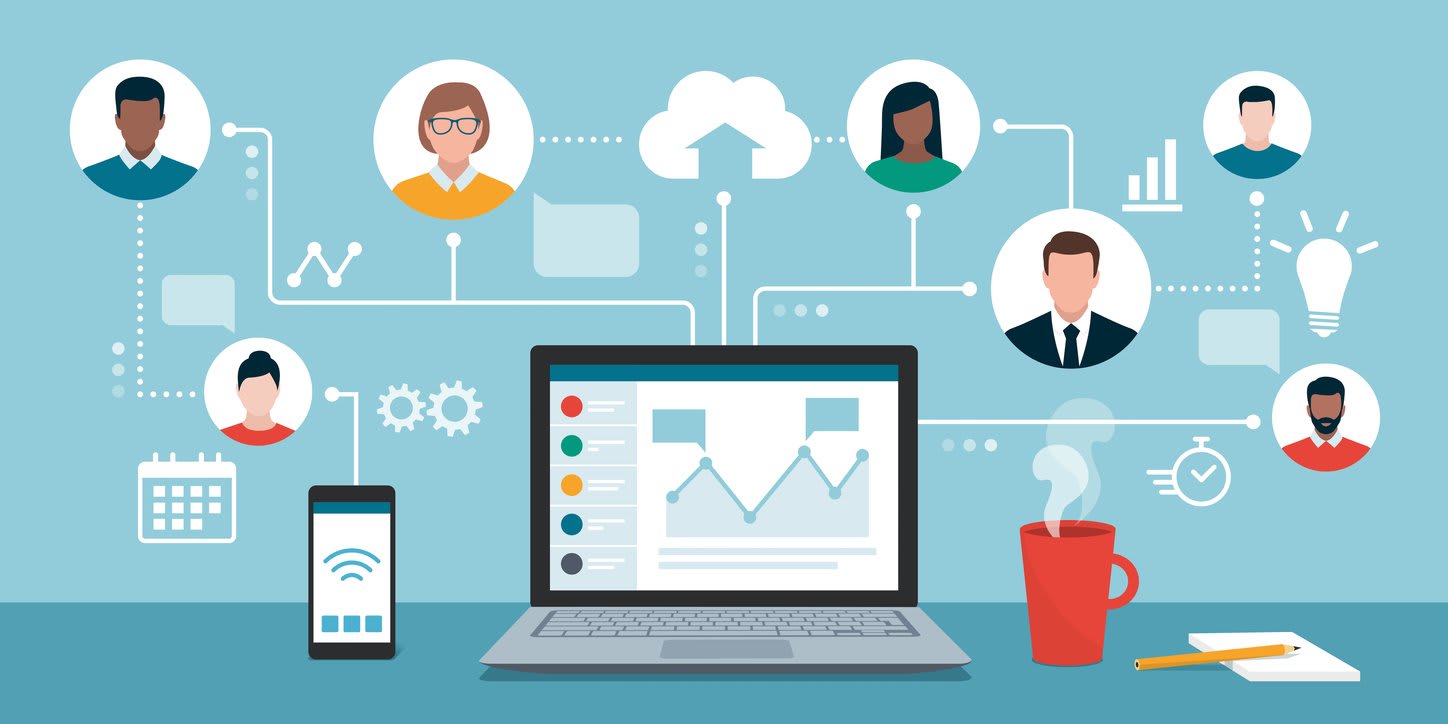 10 Best States To Work Remotely in the USA
Figuring out the best states to work in remotely takes time and effort. Such a life-changing decision requires thoughtful consideration as you weigh the pros and cons of your options. According to a 2021 Owl Labs study, 58% of remote workers moved from urban areas to suburbia. But you must ask yourself if that is the right choice for you.

From cost of living to safety, many factors will determine your overall experience as a remote or hybrid worker. While you ultimately need to choose a state and city that best meets your financial, personal, and professional needs, here is a list of the top 10 nomad states that are a great fit for remote workers.
| | | | |
| --- | --- | --- | --- |
| State | | | State Income Tax Rate |
| Colorado | $75,231 | 105.3 | 4.55% |
| Idaho | $58,915 | 102.1 | 1-6% |
| Illinois | $68,428 | 94.3 | 4.95% |
| Iowa | $61,836 | 89.9 | 0.33-8.53% |
| Kansas | $61,091 | 86.5 | 3.1-5.7% |
| Minnesota | $73,382 | 100 | 5.35-9.85% |
| Nebraska | $63,015 | 93.7 | 2.46-6.84% |
| North Dakota | $65,315 | 98.2 | 1.1-2.9% |
| Tennessee | $54,833 | 89 | 0% |
| Washington | $77,006 | 111.6 | 0% |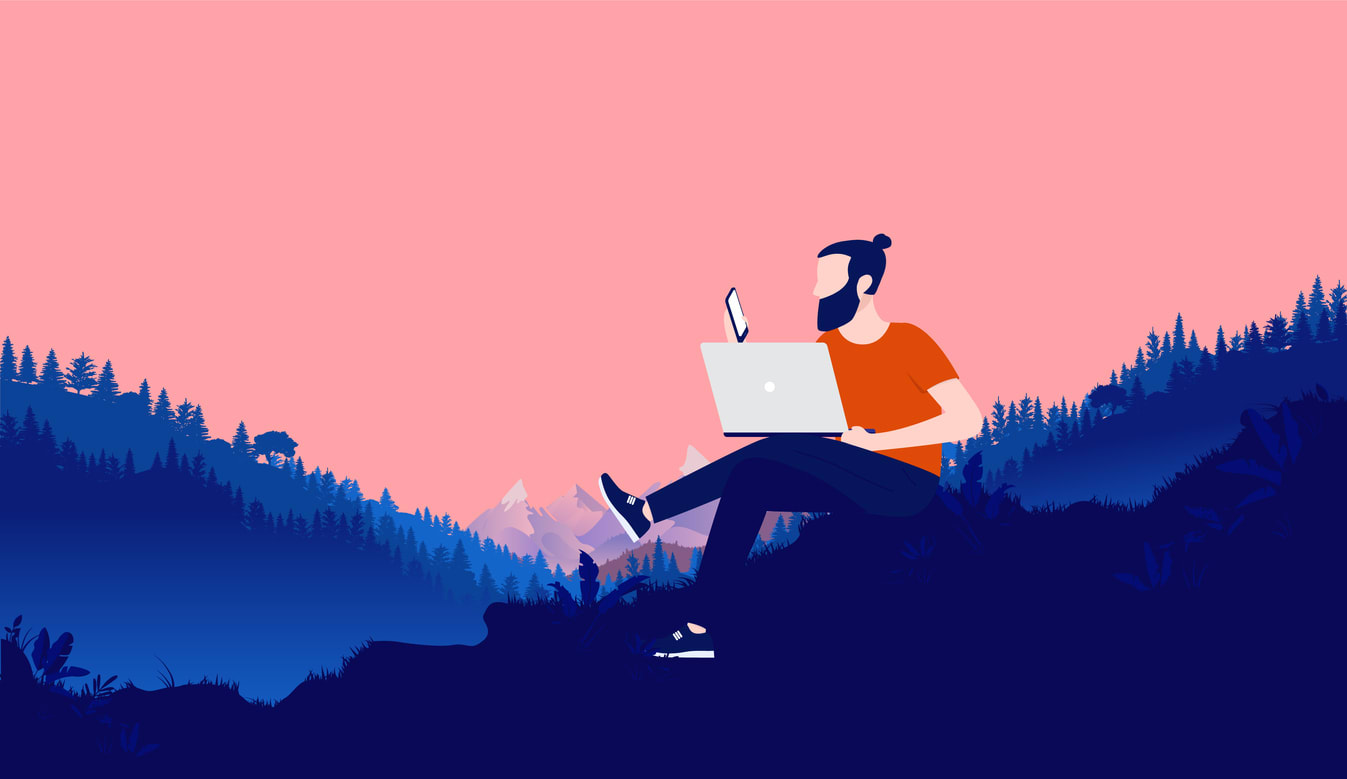 1. Colorado
Colorado is a unique destination for digital nomads because it is the state with the highest share of remote professionals in the nation. It is one of the only true remote-first states that require employers to post salary ranges on job postings for Colorado residents, per the Equal Pay For Equal Work Act.
While Colorado has relatively progressive labor laws, out-of-state companies sometimes exclude Colorado residents from their remote job openings. The cost of living is also 5.3% above the national average.
Colorado's state income tax rate sits at 4.55%. There are no tax brackets in the state, so everyone pays the same rate. This can be advantageous for high-income earners, but the rate is higher than the lower tax brackets in other states.
2. Idaho
Idaho has been a key destination for remote workers since 2019, with more people moving to Idaho than any other state in the country, according to a 2020 study by United Van Lines. Though the cost of living is slightly above the national average, remote and hybrid professionals can benefit from the state's spacious living accommodations, ample green spaces (e.g., Yellowstone National Park), and lower taxes. There's a lot of natural beauty to admire.
Still, as a more rural-leaning state, urban amenities are scarce, and the current infrastructure is ill-equipped for its rapidly growing population. The largest city, Boise, only has a population of 230,000. Though it is not comparable to major hubs in other states, it may be attractive to people looking for a small-city living experience.
Idaho residents pay between 1% and 6% in state taxes, depending on their income bracket. However, the low property taxes make this an attractive place for people looking to invest in a property instead of renting.
3. Illinois
Illinois is the home of Chicago, a world-famous city that provides remote workers with all of the urban amenities and conveniences one might expect from destinations like San Francisco and New York City. Illinois may be the right place for you if you want a vibrant big-city experience with breakneck internet speeds and many co-working spaces (without the New York or California price tag). However, the state has high crime rates, the second-highest taxes nationwide, and blistering cold winters.
Property taxes are the second highest in the country (at 2.27%, on average). However, the flat 4.95% tax rate may be attractive to high earners, and the property tax average is driven up by Chicago area homes. Those willing to set up their video conferencing systems in other parts of the state may enjoy a lower cost of living.
4. Iowa
With its seemingly endless rolling plains, this state is a rural-leaning midwestern paradise for remote workers seeking a slower lifestyle. Iowa has some of the lowest costs of living in the nation (20% below average), making the state more appealing for lower-income remote workers. With lower-than-average crime rates and a highly educated population, this family-friendly state has widescale appeal. Unfortunately, Iowa's topography is rather lackluster without mountains or beaches for variation. And like many other rural midwestern states, it doesn't have the same urban amenities people have come to expect.
Iowa also has a complex income tax system. Brackets start at 0.33% for those with a taxable income of less than $1,743 (as of the 2022 tax year). However, rates rise quickly. There are nine different brackets, and top earners pay 8.53%. Furthermore, property taxes sit at 1.57%, on average, which is reasonable (but perhaps slightly more than you might expect for a rural state).
5. Kansas
Kansas has several positive qualities that make it appealing for remote workers. For starters, the cost of living is the second lowest in the nation. In addition to having high internet speeds, it makes sense why digital nomads from more expensive states like California, Hawaii, and New York would want to relocate to the state. Kansas is very sprawling, though. So despite the low traffic congestion, it is heavily car-dependent. You must also be mindful of the state's shockingly high taxes and risk of tornadoes due to its flat terrain. The state has 92 tornados per year, on average.
Kansas has surprisingly high taxes for a largely rural state. There are three income brackets, with tax rates ranging from 3.1% to 5.7%. Property taxes are also relatively high.
There are plenty of options for setting up a home office in the state. In addition to the largest city, Wichita, Kansas has a number of small cities with populations of just over 100,000. These include Overland Park, Olathe, Topeka, and Lawrence. There is also Kansas City, which is part of the large metro area with the Missouri city of the same name.
6. Minnesota
This hidden gem in the Midwest houses the twin cities of Minneapolis and St. Paul, both having enough big-city amenities between the two of them to sustain any remote worker's needs. The cost of living matches the national average, and the state has some of the highest internet speeds in the country.
With a thriving urban core and suburban landscape, digital nomads can choose whichever lifestyle they prefer. Unfortunately, Minnesota is one of those states that will tax you even if you're a nonresident (e.g., really high taxes). The winter weather is also notoriously unforgiving. In January, the average high and low temperatures are 24 degrees and 12 degrees, respectively.
Minnesota is known for its excellent services and infrastructure, but these come at a cost. Income tax rates are high, with people in the lowest bracket paying 5.35%, and high-income earners parting with 9.85% per year.
7. Nebraska
People may underestimate the benefits that Nebraska offers remote workers due to its rural landscape, landlocked status, and location within Tornado Alley. Nebraska is very affordable, ensuring that remote workers get more bang for their buck. The state has the fifth lowest electricity retail prices and the third lowest internet costs nationwide. Even better, Nebraska ranks second in cybersecurity, meaning your online work as a digital nomad is better protected and communications are secure.
The annual income tax bill will set you back between 2.46% and 6.84% of your income. Also, the average property taxes are surprisingly high, which could offset your saving on utility costs. Even so, workers looking to take advantage of Nebraska's perks may be delighted by Omaha, which has a reputation as a surprisingly cosmopolitan small city.
8. North Dakota
This midwestern state does many things right for remote workers who want a more peaceful rural lifestyle. The cheap cost of living, low taxes, and second-lowest unemployment rate mean that job opportunities are abundant in this state. It also has the lowest electricity prices in the country, further adding to its affordability. Unfortunately, it is one of the least dense states in the nation. As such, typical big-city urban amenities and entertainment activities are underwhelming.
North Dakota gets as cold as neighboring Minnesota, but the lower tax rates make it attractive for thrifty remote workers. North Dakota's income tax rates are between 1.1% and 2.9%, depending on the bracket, and property taxes are below 1%, on average.
9. Tennessee
Tennessee is a beloved destination for digital nomads. As the country music capital, you can explore a thriving nightlife scene and try out world-class restaurants. If you need an escape from the inner city, you've got the Great Smoky Mountains at your fingertips. There's also highly reliable internet access because the state has one of the lowest internet costs nationwide. On the downside, Tennessee sits in Tornado Alley and is landlocked.
In addition to rural settings, you can join your company's virtual office from big cities like Nashville and Memphis. Also, if you are looking for a place with low taxes, Tennessee is your best option. It does not have income tax, and property taxes average 0.71%.
10. Washington
When people think of Washington, Seattle often comes to mind–a bustling city with a diverse economy, modern infrastructure for thriving remote workers, and one of the largest tech hubs in the nation. This state is known for its exquisite natural beauty, with world-famous national parks, mountain ranges, and the ocean at your front door. The downside is that Seattle is one of the most expensive cities in the nation, the state's weather seems to hang in a perpetual overcast, and homelessness is rampant (third highest in the country).
Washington presents a unique tax situation, as well. It does not have income tax, per se, but it does levy a 7% tariff on capital gains, so if you operate your own company, you may need to consider its structure. However, the average property tax rate makes this a good state to purchase a home.
Many people enjoy the flexibility of working remotely. Instead of being confined to one geographical location, employees are able to work from anywhere they choose. Which state would you choose to live in while working remotely?