The COVID-era changed a lot in the workplace, not the least of which was giving rise to the video-conferencing giant, Zoom. What started as a convenient platform during lockdown quickly became one of the workforce's most relied-on tools (and many an employee's new four-letter word).
True to form, Zoom has come out with yet another new feature: Zoom Spots. This new feature was announced during the 2022 Zoomtopia and is slated to hit your computer early in 2023. And, as expected, it will probably not make the average hybrid or remote team very happy.
Let's learn more about Zoom Spots — and what you can use instead.
What Are Zoom Spots?
Zoom Spots is Zoom's latest solution to make work more manageable (and stay relevant in the ever-changing world of online workspaces). It's touted as a persistent, "virtual co-working space" that will help you stay connected to your co-workers throughout the day; in essence, it's a group-wide Zoom call that just goes on… forever.
Here's what they'll offer:
A dedicated space for your virtual self to be when you're not in meetings or on a call.

The visual experience of working alongside your other online team members.

Access to different Spots.

Complete control over your camera and microphone while in a Zoom Spot.

A maximum of 1000 people per Spot.

Easy communication, with the option to create a separate subgroup for private conversations.
Unlike regular calls, Zoom Spots are designed to remain open throughout the work day, tying you to your workspace just like a physical desk would in a traditional office space. You can blink out of your Zoom Spot to take a virtual call or run a virtual meeting, but afterward, you'll land right back where you started.
The idea behind Zoom Spots is that they will allow you to pop into the perpetually open online workspace and interact with others who are also online, ideally leading to more organic and fluid interactions. Users can move between different Spots or choose to return to a default Spot. In other words, it's like the web's version of an open office space.
But just like some previous Zoom features (Immersive View, we're looking at you), Zoom Spots is not the solution that the workplace has been waiting for.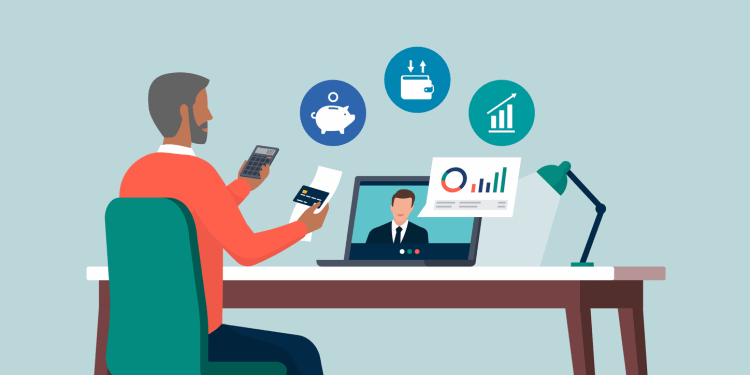 Why Zoom Spots Aren't the Solution
As Zoom… well, zooms ahead with new features and platform updates, their bid to stay relevant in the world of videoconferencing is leading to some questionable features. Most of us have already experienced Zoom fatigue at some point, but there are other potential problems Zoom users may face if they use Spots.
1. Lack of privacy
One of the most glaringly obvious potential issues with Spots is a lack of privacy. When you're in a Spot, and you have your mic on, you'll be able to hear those around you just as you would if everyone was in the office together. It's an odd feature to hype up when you consider that a lack of privacy at work is proven to be detrimental to employees. As described, using Spots will break two of the most critical work-from-home etiquette rules: communicate effectively and set boundaries for yourself.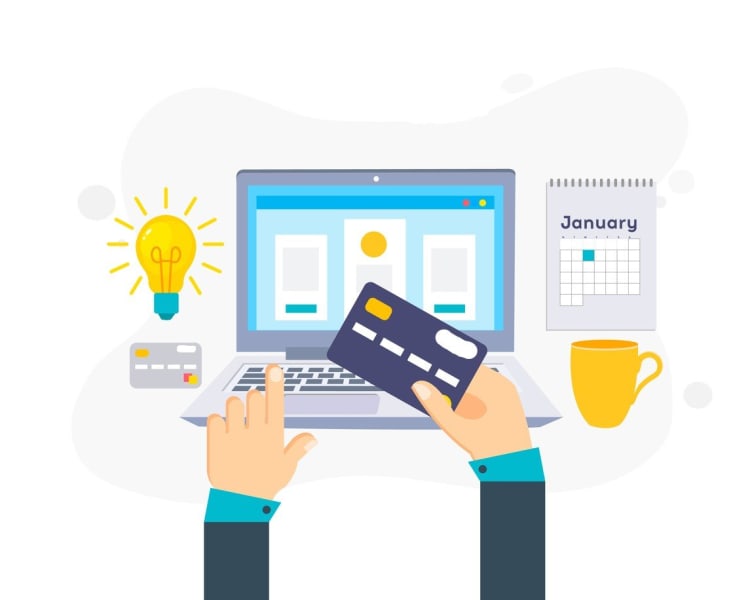 2. High costs
Zoom has a basic plan available, but if your business wants all the bells and whistles the platform offers, you'll have to pay for it. Business plans can cost approximately $20 for a single license per month, while even the Pro plans can get somewhat pricy.
Zoom doesn't currently offer any information on which accounts are compatible with Zoom Spots or how much it will cost when it becomes available. That leads us to the question: does your business need a feature like this? And if so, why not opt for a better, cheaper alternative?
3. Decreased productivity
A lack of privacy in the workspace can make it hard to focus and result in decreased efficiency, but that's not the only way Spots may harm productivity.
There's also the potential for misuse of Zoom Spots by micromanaging managers, who may be overly concerned that employees show up on the Spot, even if it's detrimental to the employee's work. (Don't want to be that manager? Check out our tips and tricks for successfully managing virtual teams the right way.)
Employees may choose to stay engaged in Spots throughout the workday simply to prove to others that they're doing their job (AKA engaging in toxic productivity). But do our employers really need to prove their dedication to the job by hanging out on a Zoom call all day? We don't think so. Sometimes it's best to trust that your team is doing their job, even if you can't see their beautiful smiling faces on your computer screen all day long.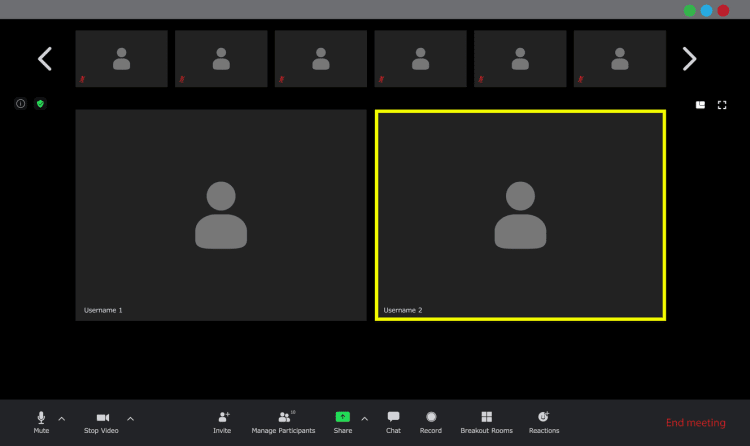 4. Not available to everyone
Yes, Zoom is an international platform, but that doesn't mean it's accessible from just anywhere. Zoom is currently unavailable in certain countries and regions (like Cuba, Iran, and Ukraine). Additionally, Zoom needs an internet connection to work, which means that no data or Wi-Fi = no Zoom Spots.
5. No set workspace
Perhaps one of the most significant issues with Zoom Spots is that it doesn't address one of the main problems with remote work. That problem? Too many remote teams lack a dedicated office space that they can go to when they need to focus on work.
This issue not only impacts employee productivity but hurts work-life balance, too. Remote and hybrid employees need to have a virtual spot to exist in while at work; someplace to meet with coworkers, share documents, exchange feedback, and complete projects. Some place like a virtual office.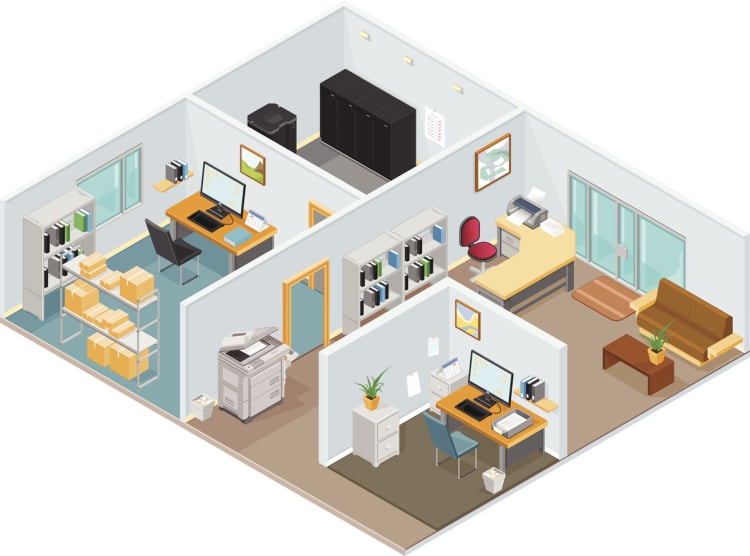 The Best Alternative to Zoom Spots
If the concept of Zoom Spots sounds a bit nightmarish to you, don't give up on video conferencing just yet. There are some great alternatives available that are a little less… Big Brother-esque.
Virtual offices like Kumospace are a fun and effective alternative to Zoom. While both may provide a centralized location for workers to congregate and collaborate, Spots' current setup misses the mark in quite a few ways by being too impersonal, too open, and too much like Zoom's current setup.
Remote and hybrid workers need a virtual space that's more than just an empty online waiting room. They need something like Kumospace, a platform that offers several benefits that Zoom Spots doesn't.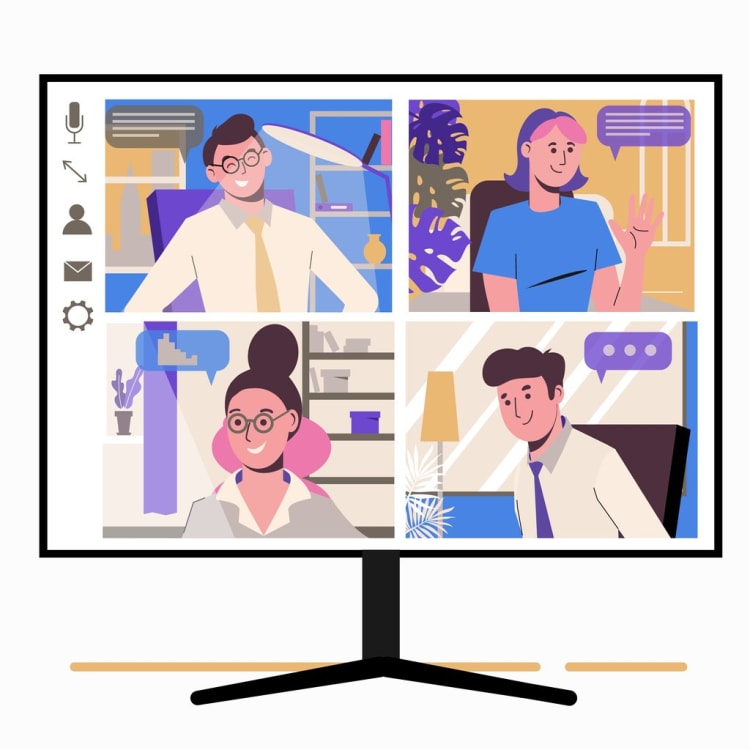 Why Virtual Offices Are Better Than Zoom Spots
So, what do virtual offices offer that Zoom Spots doesn't?
Increased privacy for workers. With spatial audio to cut down on background noise, secure video conferencing services, and optional breakout rooms for private conversations, virtual offices, like Kumospace, avoids the problems of a loud work area and a lack of privacy. That makes it easier for virtual workers to focus and maximize their productivity.

An engaging interface. While Zoom Spots looks a little bare at the moment, Kumospace's virtual workspace is anything but. We've created a platform that mimics the look of a traditional office, with plenty of options for customization.

Flexibility. Kumospace spaces can be used for work, but that's not all they're designed for. From company-wide holiday parties to game nights, virtual offsites, and more, you'll find an engaging and exciting space for it here with us.

Easy movement throughout the space. Spots is on the right track with providing different spaces for teams to explore — but Kumospace will do you one better with engaging floors that are completely customizable. Each user begins work in a private lobby and then simply clicks on the floor they wish to visit. Toggling between floors is easy, plus there are plenty of breakout rooms that you can use if you need to host a meeting or have a quick chat with a colleague. Best of all? Designing your space is easy — and fun!

A scalable design that grows with your business. Kumospace's free tier is perfect for small teams, but what about when things take off? We'll be with you every step of the way, with professional, business, and enterprise plans that ensure you have all the tools you need to help your company thrive, no matter what size your business is.

Cost-effectiveness. Our virtual office offers a place where you'll find everything a remote team needs to succeed. Whether you're searching for the best place to onboard new talent, host a company-wide game night, or work on a team project, you'll find it all at Kumospace. And one of the best parts of utilizing an all-in-one virtual office? You don't have to waste time or money gathering the tools you need to successfully manage your team — we do that for you.

It won't be long until Zoom Spots launches, and when it does why not give it a try? Who knows, maybe it will be even better than Zoom says it is.
If, however, you find that the disadvantages of Zoom Spots are getting in the way of your team's productivity, there's still hope! Virtual offices like Kumospace are the future of remote work. They're designed to help your team succeed by offering the perfect combination of flexibility and order, all at a price that your business can afford. Plus? They're insanely fun to be a part of!
Chat with us to learn more about Kumospace and start your free trial today.