Some people enjoy working from home, while others are learning to adapt as they try it for the first time. The number of telecommuters had been rising significantly even before the recent crises started to affect the number of people working from home.
Remote Work Is Here to Stay
Some estimates say that in this country, more than 4.7 million people currently work from home, at least part-time. This represents a growth of around 173% since 2005.
Working remotely or from home presents unique challenges to anyone who undertakes it. These challenges can include distractions, feelings of isolation, loss of motivation, accountability issues, and more. Have no fear, though. In this article, you will find effective ways to boost your productivity while maintaining focus as you work from home. These tips highlight that the challenges of working from home can be easily overcome and the numerous benefits of working remotely.
10 Productivity Tips to Help Boost Efficiency While Working from Home
Here are ten work-from-home productivity tips for creating an effective, productive, and long-lasting home office setting. Remember, some of these suggestions may only be practical in certain circumstances. Nevertheless, even if you implement only a few of these techniques, you will still find increased productivity and enjoyment in your home/work environment.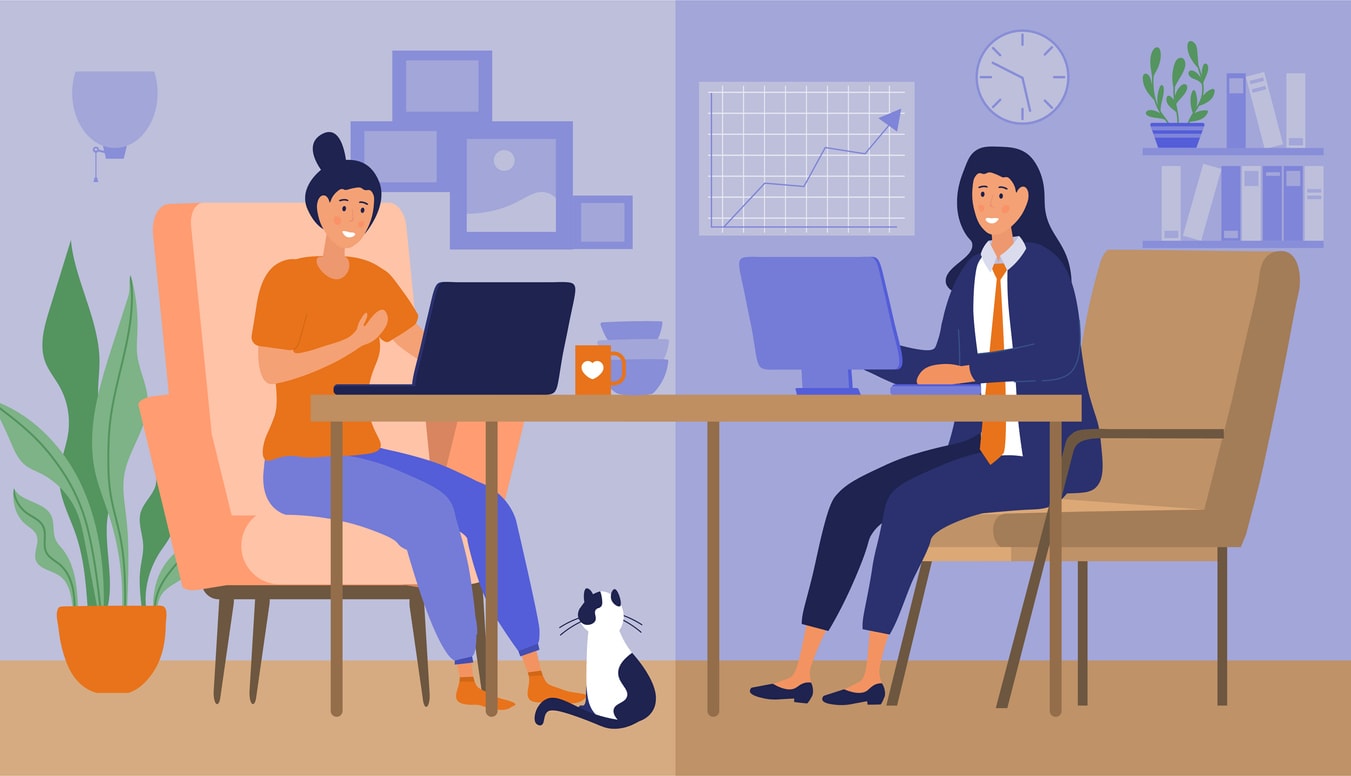 1. Create a Timetable and Morning Routine.
When you go to work every day, you usually follow a schedule with a regular start and end time. When you work from home, such boundaries are hazy. Your arrival and leave timings are not being monitored in the same way. Thus, there is less accountability. This may make it difficult for some people to stay on course. Add other obligations like homeschooling or childcare, and the difficulty can be even greater.
Therefore, consider your morning routine before choosing a start time. In other words, give yourself plenty of time to complete the activities that help you start your day off right. This might include eating breakfast, meditation, taking the dog for a walk, or taking a shower. Also, take into account your evening schedule. In other words, stay on top of your evening obligations or recreational activities. Furthermore, it's vital to incorporate wellness into your daily schedule. This can include working out, unplugging, or spending time with loved ones.
After planning out your schedule and discussing it with the other people in your life, share it with your coworkers so they will know when they can count on you to be accessible for meetings and to respond to questions. Having a timetable lets you stay on track with work and life and lets those around you know when you can be reached versus when you're enjoying personal time.
2. Dress the Part.
Even though you won't see anybody else besides your cat during the workday, it's difficult to feel mentally productive while still in your pajamas. Staying in your pajamas while working from home could initially seem like a perk. However, this behavior can make many remote employees feel drained at the end of the day. If you skip getting dressed, even if you've accomplished a lot, it could seem like your workday has yet to begin.
Additionally, putting on new clothes can aid in establishing mental boundaries between work and your personal life. Even if you don't put on your best 9 to 5 attire, wearing something you haven't had time to sleep in will make your day feel more successful overall.
Also, keep in mind the dress code policy of your company. Some managers will require you to have your video on and look presentable, while others may experience minimal on-camera interactions and no dress code requirement.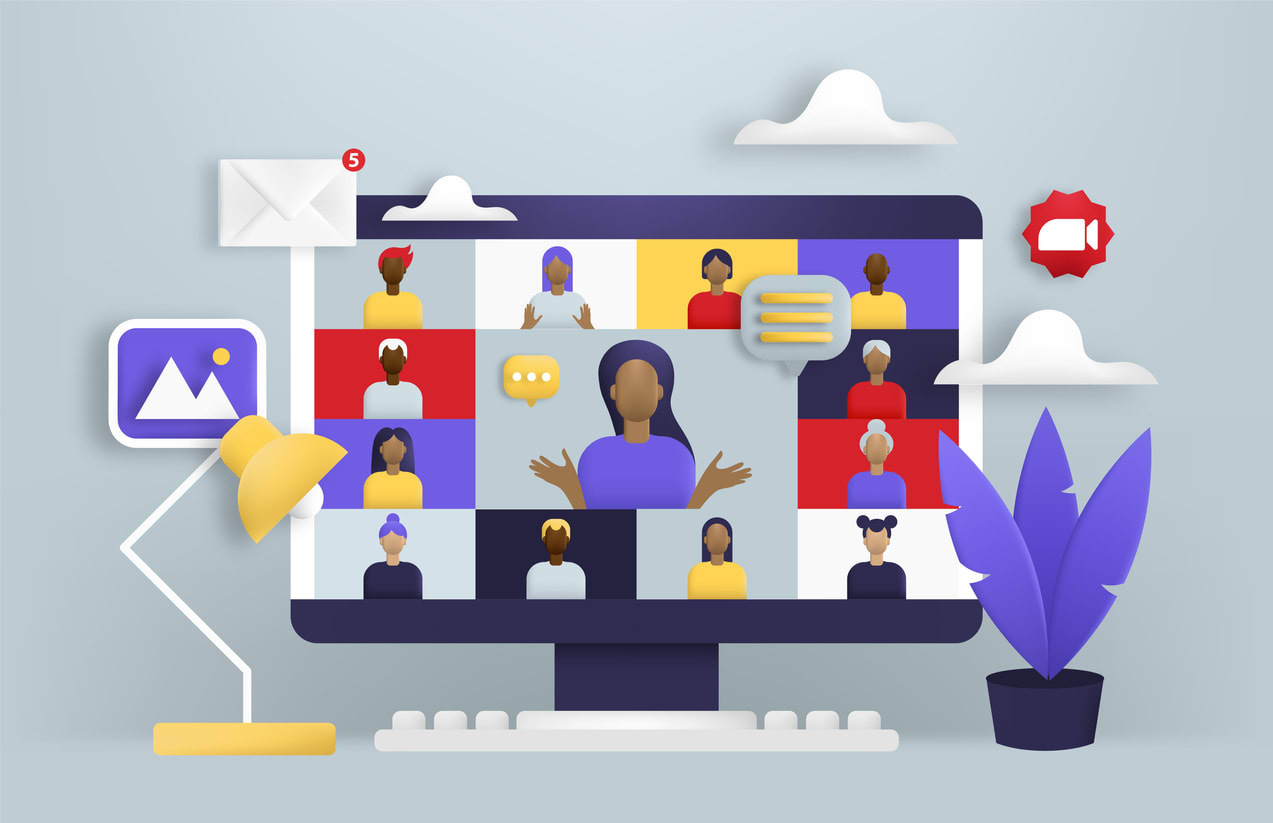 3. Maintain Regular Contact.
There are plenty of technology options for staying connected while working remotely. Therefore, take advantage of these options to make your work-from-home situation one that is well-connected and up-to-date.
As a rule, conference calls and virtual team meetings should be a regular part of your work schedule. However, even if you're independent and only participate in a few, finding reasons to conduct virtual one-on-one check-ins with important coworkers can be beneficial. Start your calls off by asking them about their recent activities or any significant initiatives they're working on. End by letting them know what significant strides you have made recently. By staying connected, it is possible to make up for some of the water cooler chats that are lost when working from home. This also helps to preserve a remote work culture.
Remember that you need to be more understanding with yourself and your coworkers when working remotely. Recognize that last-minute cancellations or rescheduling of meetings may be necessary, and work with your team to maintain open lines of communication. Additionally, it's good to look honestly at your virtual communications. In other words, are you being as effective in your communication as you can be, or are there areas where you might improve?
4. Take Occasional Walks or Breaks.
Working from home means leading a considerably more sedentary lifestyle than you would otherwise. It might be difficult to adjust to working from home, especially if you do so abruptly. Therefore, going for an occasional walk or break can give you the space to clear your thoughts, get your blood flowing, and look at something other than a screen. You can walk around your neighborhood, up and down the stairs in your apartment building, or even just around your backyard.
Even a 10-minute break to get some mild exercise is beneficial for your productivity and concentration, mental well-being, and leadership effectiveness. In addition, you may be able to accept a work call while you exercise. Finally, walking outdoors and observing others, even from a distance, can make you feel socially connected to the world while working from home.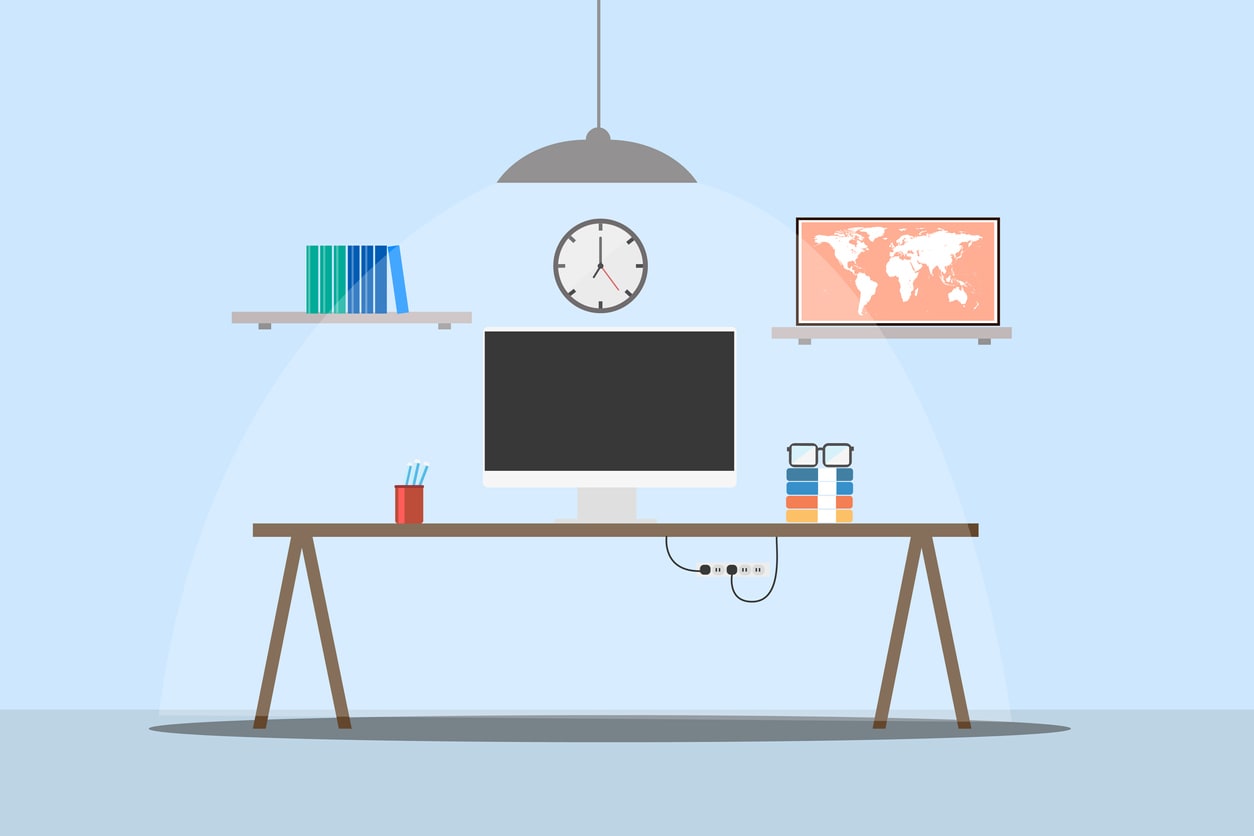 5. Establish a Dedicated Work Space.
In the same way that getting out of bed to work in your pajamas is not a good idea, rolling over in bed to get your laptop from the nightstand is also not a good idea. A properly set up, designated workspace may preserve the separation between your personal and professional lives.
While we'd all prefer a spacious home office with large windows that let in lots of natural light, having that much room may be a luxury, especially if you have family members who also work from home. Ideally, you should simply try to put your "desk" in a place with little home traffic and the fewest distractions. This can be done with a tiny tray or table in a closet. If you're able to, investing in an ergonomic chair and storage options that allow you to keep your workplace uncluttered may also be worthwhile.
6. Minimize Interruptions.
Finding strategies to reduce distractions in your environment is one of the largest obstacles to telecommuting. It's true that you may occasionally need to take time away from work to attend to matters that are not a regular part of your work routine. However, it's important to remain vigilant and maintain a clear boundary with people and events that could distract you. By minimizing distractions, you'll practice better time management skills and remain productive throughout the day.
Therefore, talking with friends and family who may be tempted to interrupt you during working hours can be helpful. Clearly and kindly let them know when and how long you will be available. That way, there will be fewer misunderstandings and fewer work-time interruptions. Nevertheless, to prevent unnecessary distractions, having a regular timetable and a specific workspace can help you establish and maintain work boundaries.
7. Make Sound Your Friend.
Some people find their homes to be tranquil. They miss the workplace hum that would typically be going on around them. Others may find that listening to music, especially while wearing headphones, might help them block out the noise made by family members or housemates working or attending school from home. Find what works best for you and set it up as part of your routine. What you continually hear is an important part of your sense of well-being. Therefore, whether it's soft background noise from a playlist, the music of your favorite band, or even the noise of a machine or a TV in the adjacent room, make sound an ally in your work-from-home environment.
8. Establish House Rules.
Many seasoned telecommuters have encountered a roommate or spouse who, after spending the entire day away at work, asks, "Why didn't you tidy up? You've spent all day at home." It can be altogether too easy to place this pressure on oneself. Nevertheless, the ability to take brief breaks to complete tasks like laundry may be one of the advantages of working from home. However, try not to make the mistake of turning it into a regular obligation. Working during working hours is actually your first priority. Therefore, allow yourself to concentrate solely on work when you're working. Furthermore, don't feel bad about putting off other chores if you are working, focusing, and getting your job done.
If you were at a workplace somewhere else, the chores would wait for you until you got home. The same can be true when working from home. The only difference is that you must create that boundary yourself. Making it a rule for yourself allows you flexibility without the burden of an obligation that regularly competes for your time and attention.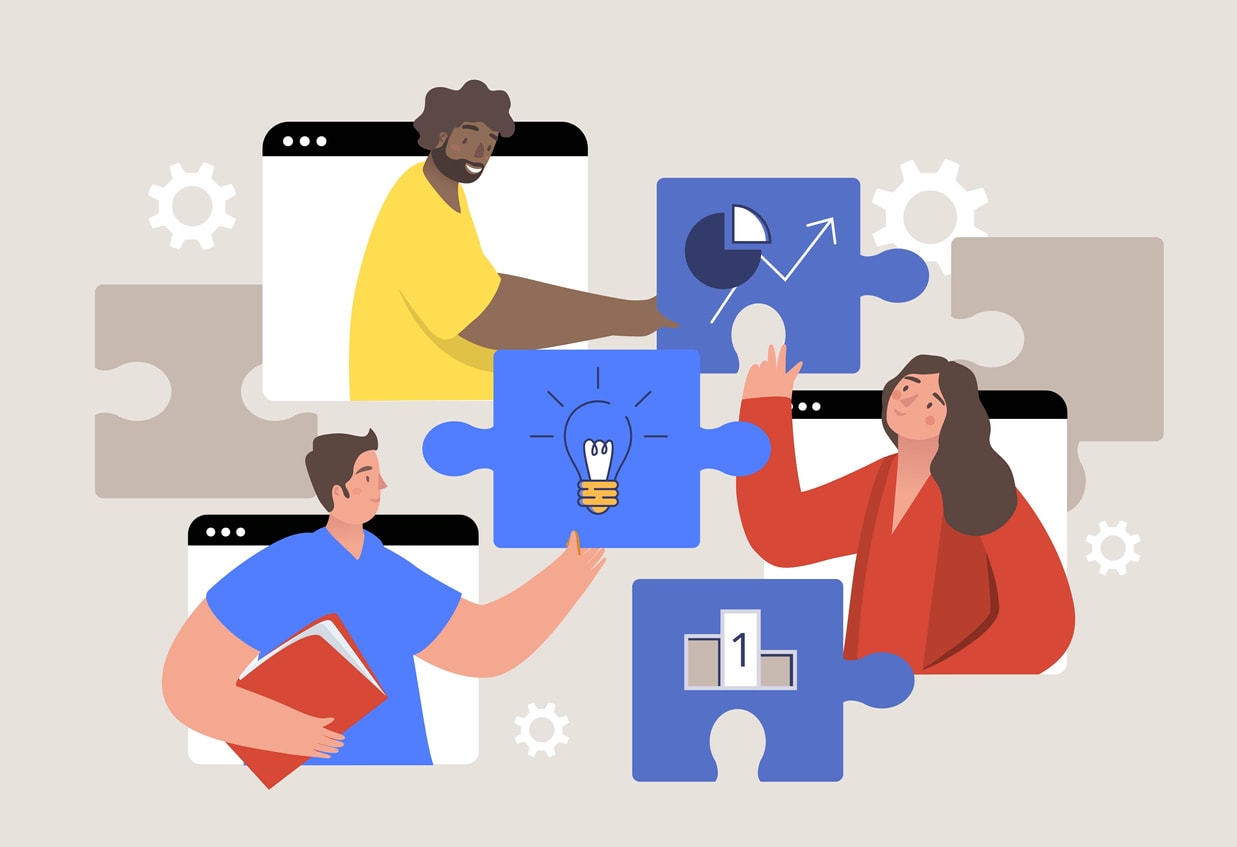 9. Create Team Standards and Set Goals.
Check-in meetings are more crucial than ever when teams are working remotely. Defined team standards and clear expectations are important and contribute to a positive work environment.
However, consider your coworkers' preferences and schedules before sending a meeting invitation. Are they working from a different time zone? In addition, what teleconference setup do they prefer? Will you use video? Nobody enjoys logging on and seeing that everyone is being recorded when they are still in their pajamas (again, get dressed every day!) or haven't taken the time to comb their hair.
Video meetings have many benefits, including better communication and focus while fostering a sense of community. Getting on the same page with your team is crucial, especially if you and your coworkers are new to remote work.
Goals are just as important as standards when working remotely. We all need guidelines. Personal, professional, and team goals are vital to any plan for success. Therefore, use SMART goals, apps, planners, and other tools to help you create and follow goal plans. Goals help you work smarter and more efficiently toward success.
10. Celebrate Success and Be Patient with Yourself and Others.
It's easy to feel stressed out or overwhelmed when working remotely. Therefore, be as patient as you can with everyone you live with, including your coworkers, your family, your roommates, and yourself. Remember, you may become a stronger leader and cope with change better by cultivating and expressing gratitude.
Making time for your wellness and responding patiently is worthwhile even if your organization, routine, or other parts of your life are drastically altered or upended. Additionally, it will assist you in overcoming fear and uncertainty.
Sometimes progress may seem slow, especially when working remotely. Therefore, it's also important to recognize and celebrate successes, both in work and in your personal life. Along with that, take a regular time-out to assess your progress and create new goals to help you improve your performance and productivity.
Keep in mind that everyone has various demands as you and some or all of your coworkers become used to working remotely. People are dealing with certain difficulties and annoyances that are not always visible on a video or conference call. Try to be adaptable and understanding as you settle into working from home and find your rhythm. Even if this is only a short-term or temporary place for you, you'll be happy you did.
Even if we feel that we are alone while working remotely, it's important to remember that we are connected. What we do affects others, even in a remote work situation. Therefore, keep in mind the working-from-home productivity suggestions to set yourself and others up for success. By adopting some or all of the tips, you'll create a space where productive work can be done, and your life outside work can also be fulfilling and rewarding!
FAQ about Work-from-Home Productivity Tips
What can I do to be more productive while working form home?
In order to be productive while working from home, think about your physical surroundings. Set up a space conducive to working, dress the part, and take breaks. Also, consider the bigger picture: make personal and professional goals, and institute the boundaries needed to achieve them. And at the end of the day, celebrate success!
What are the benefits of working from home?
Working from home can be a productive and rewarding endeavor. With the proper work-life boundaries set, people can find that working from home actually boosts productivity and allows employees to focus on their wellness.
How can I maintain a social connection while working from home?
One way to maintain social connection during a remote work day is by having your video turned on when meeting with your team. Also, be sure to check in on team members and engage in regular conversation, as you would during an office water-cooler chat. During the day, it's also a good idea to take breaks outdoors and see people passing by.