In a world fueled by innovative technologies and mobile devices, workplace focus is more important than ever before. While technology can make you more productive at work, it can also lead to endless procrastination.
Notifications are one of the biggest sources of distraction in the modern workplace, with these messages flooding in all day from multiple parties. The digital landscape is awash with notifications, and sometimes, switching them off is the only way to get stuff done.
Let's take a long look at notifications and how to stop them. When you disable unwanted messages across devices and applications, you're leaving space in your workday for real productivity.
What are notifications?
In the world of information technology, a notification is a message delivered via software to a recipient. While this message can take many forms, it's typically designed to highlight a specific activity related to a service or account. The very existence of notifications highlights the importance of attention in the digital age. Whether it's social media platforms, virtual workspaces, or even operating systems, it seems everyone is trying to capture our attention.
Notification systems are integral to many online services and web applications. Among other things, they inform us of new communications, upcoming dates, and a wealth of products and services you may or may not care about. These messaging systems are ubiquitous and often highly intrusive, but luckily, they're also easy to control. If you want to focus your attention in the workplace, turning off your notifications is the smart and obvious thing to do.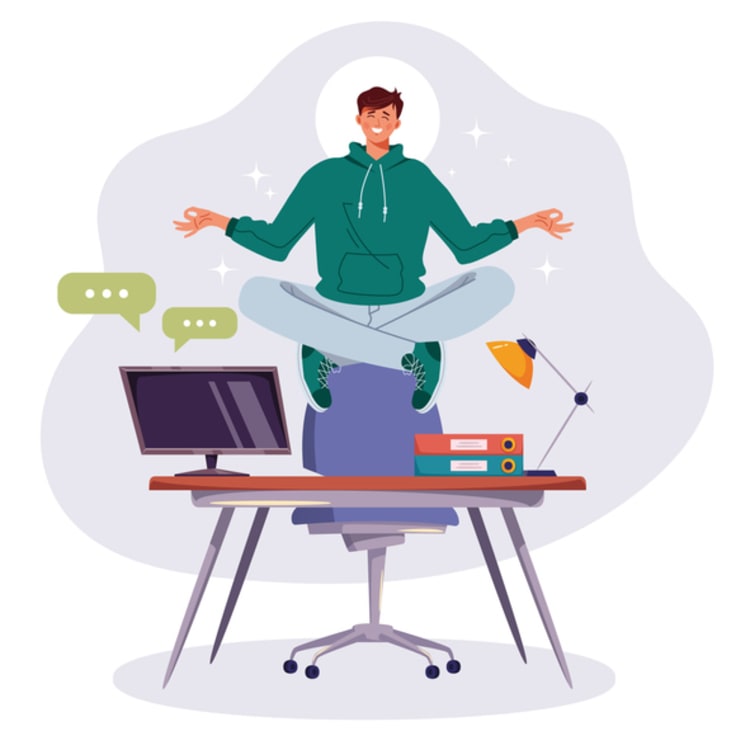 The importance of workplace focus
Regardless of what you do or where you work, focusing the mind is an important part of every workplace. Closely related to attentiveness and concentration, focus is nothing more or less than the act of paying attention. Focusing on your work offers a range of benefits related to safety, communication, performance, productivity, wellness, and quality, among other things.
Workplace focus is associated with:
Better safety outcomes
Improved communication
Positive team morale
Increased performance
Boosted productivity
Enhanced quality standards
Faster deliverables
Reduced operating errors
Massive cost benefits
Negative impact of constant notifications
There are numerous problems associated with notifications. While they play an important role in some situations, they can be irrelevant to the task you're currently focusing on. From lost energy and resources to negative security implications and missed opportunities, the following impacts are among the most problematic:
Wasted time checking notifications
Lack of focus on workplace tasks
Inefficient use of devices and resources
Security implications from inattentiveness
Tangible and intangible opportunity costs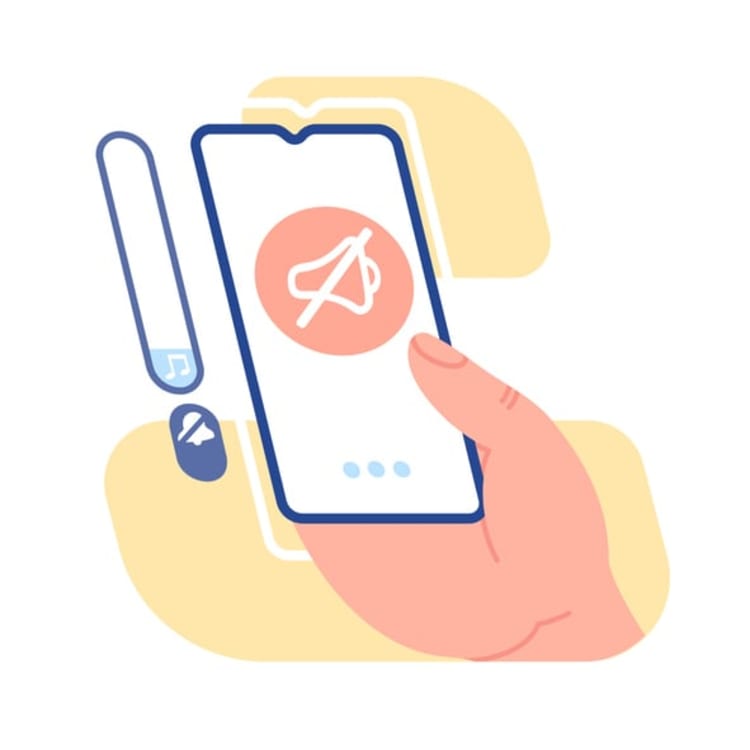 How to turn off notifications on different devices
If you want to focus more and get better results in the workplace, turning off your notifications is a great place to start. Saying no is not always simple, however, with technology companies wanting to keep you engaged to maximize advertising revenue. You need to approach each device and service on a case-by-case basis, with the following guide useful for most common scenarios.
Let's look at how to stop notifications on your favorite device:
Turning off notifications on an iPhone
If you want to turn off notifications on your iPhone, you need to select individual applications. Go to Settings > Notifications and select an app from your list. Turn off the slider next to 'Allow Notifications' and repeat the process for each app you want to control. You can pause all notifications at once, however, by going to Settings > Do Not Disturb and turning on the slider next to 'Do Not Disturb.
Disabling notifications on an Android phone
Turning off notifications on your Android phone is also quite simple, but settings can vary between phones. To turn off all notifications, go to Settings > Notifications and choose one of the defaults presented. To control each application separately, open Notifications > App Settings, find recent notifications under 'Most recent,' tap the app and turn the notification off.
Managing notifications on a Windows PC
Conventional computers are more complicated than mobile devices, but they also allow for greater personalization. To change notification settings in Windows 10, select 'Start,' go to Settings > System > Notifications & Actions, and review the available settings. You can change when and where you'll see notifications and what notifications you'll have access to. You can also choose and rearrange 'Quick actions' in the action center. Windows 11 is much the same — just go to Settings > System > Notifications and set controls for some or all notification senders.
Muting notifications on macOS
If you have a Mac, you can silence notifications in the operating system. Choose Apple menu > System Settings, then scroll down and click 'Notifications' in the sidebar. You need to choose each app or website you want to silence on the right-hand side, then turn off 'Allow notifications' and enjoy the silence.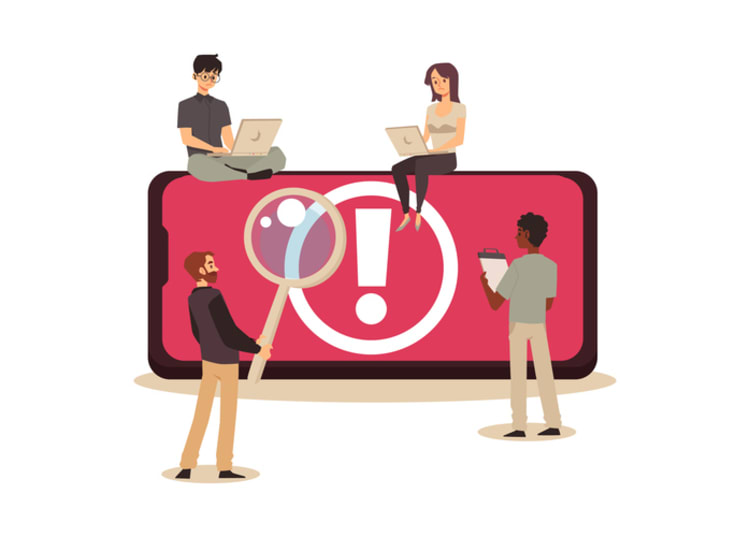 How to stop notifications on various applications
Along with controlling notifications via your operating system, you can also set preferences in social media platforms and software applications. These notifications are distinct from those sent by your OS, and they're often even more intrusive. If you use social media for non-work purposes while at work or share a computing device in your remote office, the following advice is crucial.
Disabling notifications on Facebook
Facebook can be a huge time waster when you work remotely, and notifications certainly don't help. To turn them off, tap in the top right corner of Facebook, scroll down to the bottom, click 'Settings,' select 'Notifications' below 'Preferences,' and tap to make adjustments based on the information presented.
Turning off notifications on Twitter
Tweets come in at a million miles a minute, and you don't always need to keep up. To regain control of your personal Twitterverse, click on your profile icon and select 'Settings' from the drop-down menu. Go to the 'Settings' sidebar and click 'Web notifications,' and check or uncheck the available boxes based on what you want to receive. You can tailor notifications based on who you follow or leave them open to anyone.
Managing notifications on Slack
It's easy to configure Slack notifications to keep them work-focused under 'Profile & Preferences.' Just click on your profile picture, select 'Preferences,' go to 'Notify me about,' and choose your notification triggers. If you want feedback from your team, you can choose to be triggered by any combination of direct messages (DMs), mentions, and keywords.
Muting notifications on WhatsApp
Silencing notifications on WhatsApp is relatively straightforward. Open an individual or group chat, click Options > Mute, and select a period of time to mute notifications for. Alternatively, you can click either Options > View contact or Group info > Mute notifications and select 'None' to reclaim a little headspace.
Controlling notifications on Microsoft Teams
Notifications sent by Microsoft Teams can be configured from the 'Settings' menu. Just go to Settings > Notifications and adjust the controls based on your individual preferences. You can modify your notification style by selecting individual appearances and sounds and choosing which desktop and activity notifications you'd like to get.
How to enable desktop notifications on Kumospace
Learning how to turn off notifications is an app-by-app process that differs between work and home. While operating systems and social media can be silenced to improve workplace productivity, work-based software packages rely on notifications for project management. If you use a virtual office, connect with colleagues via web conferencing, or use any cloud-based services, notifications often play a central role in your workday.
Kumospace is a versatile web conferencing package for virtual office spaces, webinars, and events. Notifications play a central role in Kumospace, with different messages and sounds sent when someone enters your audio range, leaves your audio range, joins the floor, nudges you, or sends you a chat request. Controlling notifications in Kumospace is easy, with settings able to be turned on and off at will.
To enable desktop notifications in Kumospace, open the Settings menu and tick the 'Desktop notifications' box. You also need to give permission to Google Chrome by clicking the internet lock icon on the left-hand side of your address bar and toggling on 'Notifications.' Reload the page to apply your new settings, and allow your browser to send notifications via your OS 'System Preferences.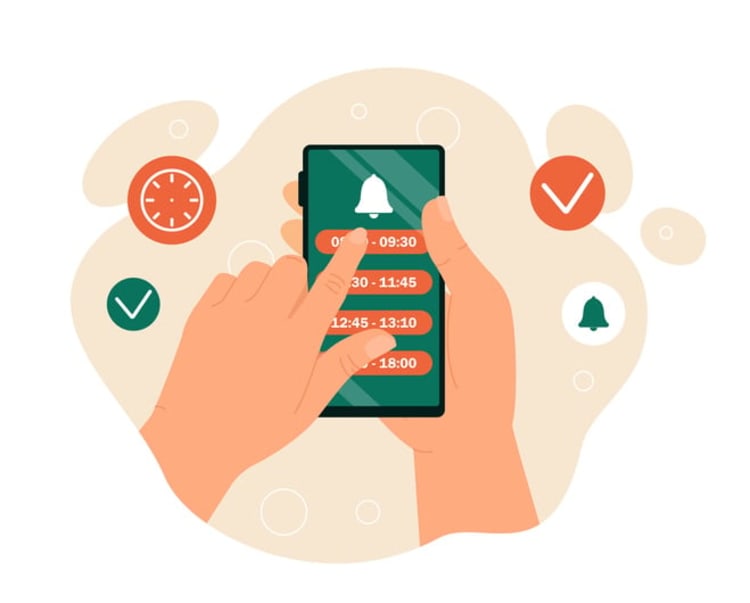 Work notifications are essential
Work notifications are an important part of the modern office environment. In most industry sectors, isolated work zones have largely been disbanded in favor of shared spaces based on collaboration. Whether you share workloads physically or in the virtual world, you need to know what your colleagues are doing in order to stay productive. Work notifications are a key part of this process because they inform you of movements, keep track of deliverables, and generally keep you in the loop.
If you want to stay notified of critical workplace events while maintaining control over time spent on various websites and social media, you may benefit from a virtual office environment. At Kumospace, we create productive virtual spaces to facilitate remote, hybrid, and on-site teamwork. With our focus on collaboration and productivity, you can connect with your people and stay focused on the job at hand.
FAQ on notifications
Turning off notifications has numerous benefits. It can reduce distractions, helping you to focus more on your tasks at hand. This can lead to increased productivity and efficiency. Additionally, it can decrease stress levels by reducing the constant influx of information and demands for attention. It also supports better work-life balance, preventing work notifications from interrupting personal time.
There are several ways to manage notifications without turning them off completely:
Do Not Disturb Mode: Most devices have a Do Not Disturb feature that silences all calls and alerts. You can use this feature during work hours and only allow critical notifications.
Priority Only Settings: Some operating systems allow you to customize which notifications you deem as "priority". Only these notifications will alert you.
Scheduled Quiet Times: You can also set specific times when notifications are silenced, such as during your most productive hours.
App-Specific Settings: Most apps allow you to customize their notifications. You can choose to receive only specific types of notifications from each app.
Yes, you can customize notifications for specific apps. Both Android and iOS allow you to go into your settings and select individual apps to customize your notification preferences. You can typically choose to turn off all notifications for a particular app, or select specific types of notifications you want to receive.
To ensure important notifications aren't missed when disabled, you can use the "priority" or "VIP" settings found in many devices and apps. This allows specific notifications to come through even when others are disabled. For example, you can set priority contacts in your email or messaging apps, or allow certain apps to bypass your Do Not Disturb settings.
Besides managing notifications, other strategies to improve focus and productivity include:
Time Blocking: Designate specific times for different tasks or types of work. This helps you stay focused on one thing at a time.
Pomodoro Technique: Work for a set amount of time (like 25 minutes), then take a short break (like 5 minutes). This can help maintain high levels of focus without burning out.
Mindful Breaks: Short, mindful breaks can help refresh your mind and maintain consistent productivity levels. This can include a short walk, a meditation session, or just stepping away from your desk for a few minutes.
Workspace Organization: Keeping your workspace clean and organized can reduce distractions and help you focus.
Healthy Lifestyle: Regular exercise, a healthy diet, and adequate sleep can all contribute to better focus and productivity.
Use of Productivity Tools: There are many productivity apps and tools that can help you manage your tasks, organize your projects, and keep track of deadlines.