From construction to finance and almost every industry in between, project management is a big thing. After all, most companies are in the business of providing products, services, or processes to people. And all these things start as projects.
Project management well done = completed goals and happy organizations. Poor project management = costly, delayed, unsustainable projects and a big thumbs down from whoever was counting on your team.
Okay, we don't mean to make it sound scary. While project management may be time-consuming and require some organizational gymnastics, that doesn't mean it has to be intimidating. If you know the best practices to use, the best tools to invest in, and the best tips to keep things on track, managing projects gets a whole lot easier. And luckily, you'll find all that info down below!
What is project management?
Project management is the process of constructing a plan and guiding your team toward a goal, the project's completion. It may require anything from outlining objectives to managing a budget to overseeing personnel.
The lifecycle of a project
No matter the project or the industry, the project management process is always the same. Projects cycle through several different stages:
Conception
Here the team outlines information such as the scope of the project, what tasks will need to be completed, the budget, etc.
Initiation
Once you have a rough outline in place, it's time to start filling in the gaps. The second step in the project lifecycle includes tasks such as building your team, delegating tasks, hammering out specific milestones, and setting completion dates and goal deadlines to keep the project on track.
During this stage, you can also choose which type of project management style will work best for your team.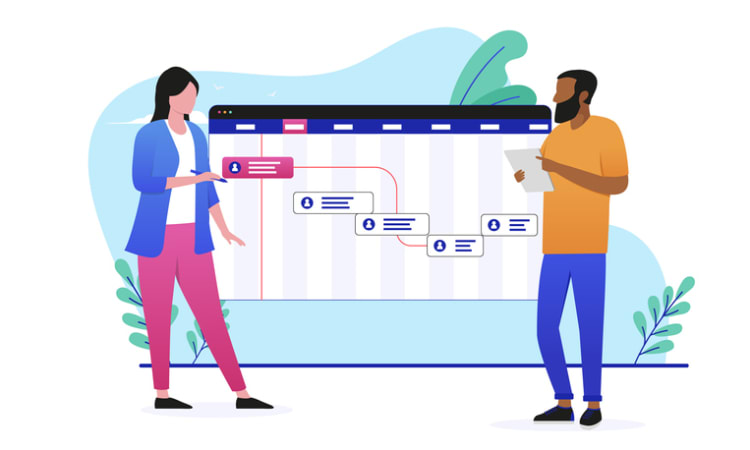 Execution and monitoring
Now you've got a plan in place — so it's time to get going! Your team can start checking off goals and moving the project forward.
While this happens, the project manager should constantly monitor and manage each element of the project, ensuring that things are going according to plan. Consistent monitoring ensures higher-quality projects because it allows teams to step in and take corrective actions or make changes early in the process to keep things running smoothly.
Completion
Closing or delivering the project is the final step in the project's lifecycle. Before completing this step, the project manager should do a full review of the project. Feedback should be collected to identify positive and negative elements that can be used to make future projects more efficient. And, of course, after you deliver your fantastic project, you should always set aside time to celebrate. Virtual party, anyone?
Project management: key components and what they mean
Every project has a lifespan, and every project also has a set of core elements that form the basis for the project.
Scope. A project's scope is everything that your team needs to do to make the project successful. To define the scope, your team will need to know the project's goals and requirements, then decide what actions to take to achieve your objectives. Project scopes are often flexible and require all project participants to be involved in their design.
Budget. Projects are completed using funds (expenses) and under the assumption that they'll bring funds in (revenue). The budget for your project not only needs to include the cost of materials and tools but should also take employee compensation into account. The projected revenue should exceed the cost in order to make the project feasible and worthwhile.
Time. Every project has a timeline that extends from project conception to completion. To stay on track, your team should create a realistic schedule and stick to it as much as possible. This will require excellent communication, effective project management tools, and great time management skills.
Resources. Tools, materials, personnel, and even technology fall under this category. Anything that you will use to complete your project is a resource and must be managed effectively. Resources require consistent monitoring for best results.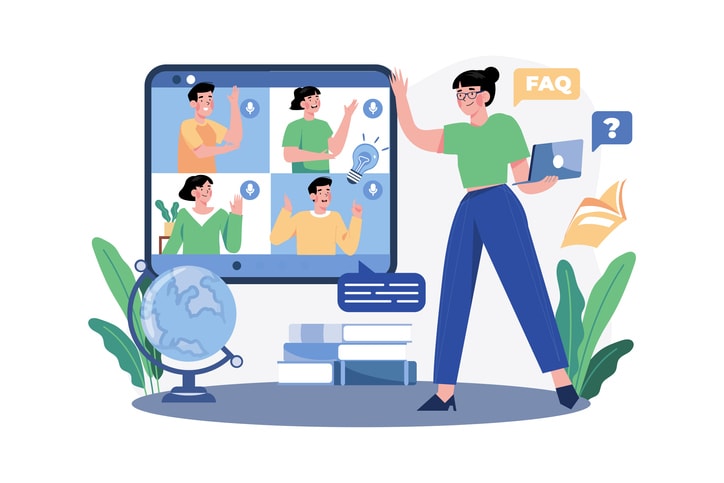 Project managers — who they are and why they matter
To paraphrase an oft-quoted playwright: Some people are natural-born project managers, some aspire to project managing, and some have project management duties thrust upon them. But what does a project manager actually do — and is it really that important?
What does a project manager do?
Professional project managers are in charge of organization, planning, scheduling, and executing projects, leading teams, facilitating communication, working with stakeholders, and more. In other words, these folks wear a lot of hats!
To boil it down, a project manager is essentially a person who understands the big picture of the project and does their best to ensure a positive, efficient, and productive experience for the team.
Skills and responsibilities
Project managers will be called upon to complete a variety of tasks, including:
Developing project ideas, budgets, timelines, etc.
Outlining goals, milestones, and objectives
Managing resources
Guiding employees
Communicating with stakeholders and clients
Assembling teams and delegating as necessary
Monitoring progress throughout the project
Anticipating issues and employing effective solutions
Facilitating meetings and communication
Organizing relevant documentation
Holding teams together
Acting as a liaison between everyone involved in the project
While many responsibilities are the same across the board, certain projects sometimes require something a little different from project managers. That being said, there are a few solid skills that every manager needs to get the job done right.
Leadership
Time management and organizational skills
Critical thinking and problem-solving
Communication and interpersonal skills
Risk management
Negotiation
With these skills (and a bit of flexibility), many project managers will find it easier to guide their teams and their projects toward a successful conclusion.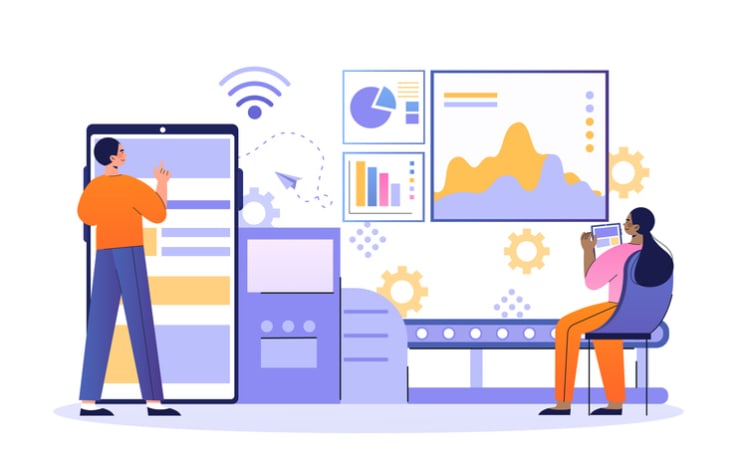 Essential project management tools
Delivering projects on time and within budget? It can be done! And it's often done best by savvy project managers who utilize handy tools to make their job easier. Employing effective project management tools can help you avoid common challenges, make things run smoother, and free you up to handle more important problems.
Three project management tools to try
1. Monday.com
A cloud-based platform designed to make tracking and managing projects easier, Monday.com has powerful organizational tools, collaboration opportunities, task automation capabilities, and so much more.
2. Wrike
Wrike uses AI to streamline your project and boasts some must-have features like adaptable dashboards, affordable prices, real-time sharing capabilities, effortless organization, and more.
3. Kintone
This unique solution allows organizations to bring their platform to life (no coding knowledge necessary!) so that you can enjoy the flexible, adaptable, unique experience you've been dreaming of. Plus, its cloud-based design means you can take it anywhere, even on your next workcation.
Choosing the best project management tools
As with any tool, selecting the best project management software starts with knowing what you need. Are you looking for a tool that does it all? Need something that will put your remote team in touch with each other? Once you know what you need (and have a budget in mind), you can start shopping around and testing out tools online.
Pair your tool with a virtual office platform like Kumospace. Spatial audio, screen share, quick links for easy collaboration, free movement around the space — and virtual games to play during your lunch break? A virtual office software is the perfect tool for remote and hybrid teams!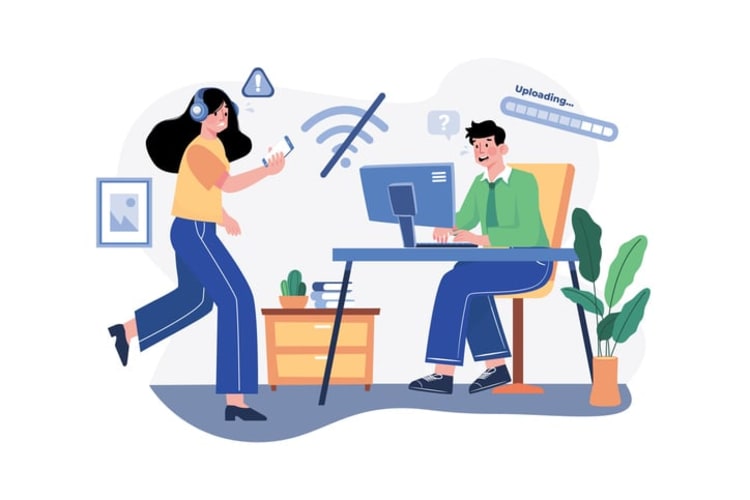 Project management: common challenges and best practice solutions
Projects often fall prey to many common challenges, and as a project manager, it's your job to know how to avoid, solve, or mitigate these issues.
Ineffective communication
Miscommunication, misinterpretations, and just plain old-fashioned laziness can kill even the most promising projects. Don't let it happen to your project! Clear communication needs to happen between project managers and their teams, as well as between project managers and clients/stakeholders.
Best practice: Create opportunities for collaboration, open lines of communication, and don't shy away from meeting with your team, stakeholders, and clients as often as needed. Have a system for reaching out to people and use different types of communication.
Unclear objectives
How will your team reach a goal together if half of them aren't sure what their objective is? Misaligned or missing goals result in a lack of team cohesion and missed deadlines. While unclear objectives are often the result of poor planning, they can also stem from poor communication.
Best practice: Set clear goals and objectives before beginning the project. Clearly outline the value of the projects, the strategy, potential risks, and important deadlines and objectives.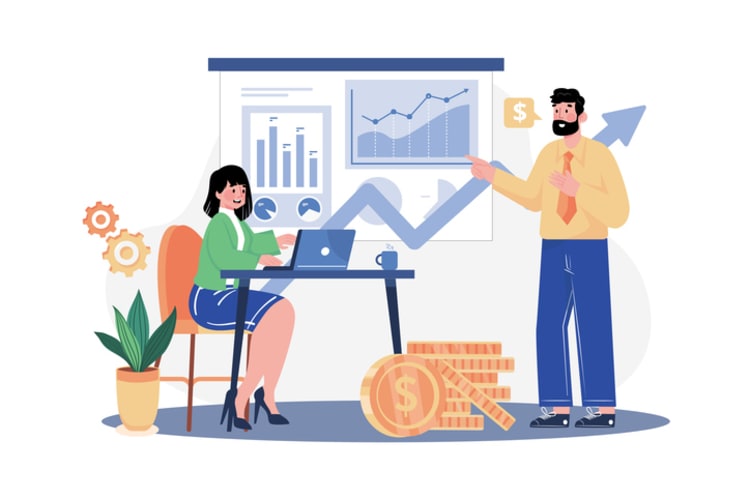 Unrealistic budgets, deadlines, or goals
When planning a project, it's tempting to over-promise to impress clients or stakeholders. Limiting your budget, promising speedy completion, or setting unachievable deadlines can result in a poorly executed project. Unrealistic projects can also happen if you don't estimate your resources properly during the planning stage or if you're a little too optimistic.
Best practice: Don't skip the planning stage. Planning and research are essential to a successful project. For the best results, you must prioritize the right goals, choose the best tools, and determine realistic budgets and timelines. Ask for feedback from all members of the team to make sure that your plans are feasible.
Limited resources
Oftentimes you must make do with what resources you already have on hand due to a limited budget or resource scarcity. This can impact the quality of your project.
Best practice: Craft your team carefully, choosing members whose skill sets will enable them to do the job at hand. If you're operating under budget constraints, consider trade-offs carefully and make cuts when they do not affect the quality of the project.
Unforeseen problems
Project managers should try to prepare for risks and problems, but issues will inevitably pop up. No matter how detailed and thorough you are, it's expected that something will go wrong during the lifecycle of your project.
Best practice: Track and evaluate progress throughout the life of your project to keep small obstacles from becoming big ones.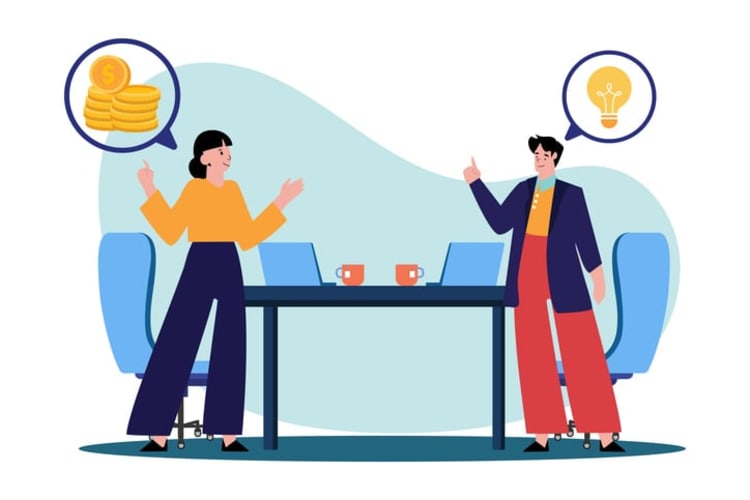 Virtual project management made easier
One of the most significant challenges facing project managers and their teams? Lack of effective communication — especially for teams that aren't in the office daily. A virtual office software can help fix that.
Kumospace is a virtual office space that allows you to easily connect to your team, share important documents, access helpful tools, schedule fun, non-Zoom meetings, and more. To learn more about the spaces or to start exploring with a free demo, just visit our site or schedule a demo today!
FAQs on project management
What is project management?
Project management is the process of using relevant resources, knowledge, and skills to deliver a project within a certain budget and timeline.
What does a project manager do?
A project manager oversees a project from inception to completion, monitoring the team along the way to ensure a successful project outcome.
How do you become a project manager?
Most jobs require several years of relevant project management experience. While not all positions require a degree, many will want you to have a PMI certification and experience in the industry (i.e., a bachelor's degree in business, etc.)
Is project management a good career?
Project management can be rewarding, well-compensated, and always interesting. Just keep in mind that it can also be demanding, so make sure you're up for the challenge!