Creating a culture of collaboration is critical to company success, more so in the era of remote and hybrid work.
Collaborating virtually is no longer a fad! It is a strategy for survival. Luckily, no matter the size of your team, cultivating seamless collaboration is achievable, and distance shouldn't be a barrier, either. All you need is the right information and the right tools! But first:
What is collaboration?
Collaboration is a more formalized process where team players with different expertise work together towards a common goal and share accountability and ownership of the outcome.
Collaboration differs from cooperation in that cooperation has more to do with team members banding together to help achieve a common goal where only one person is responsible for the outcome.
Successful collaboration involves a smooth flow of information and feedback among the team members as a performing unit. Collaboration improves team performance and delivers individual satisfaction to its members.
A collaborative workspace offers the right tools and fosters an environment that gives employees secure access to resources and information flow.
Two key types of collaboration exist; asynchronous communication that happens at the employees' timelines and doesn't need prior scheduling. On the other hand, synchronous collaboration requires everyone's physical or virtual attendance simultaneously, regardless of their geographical and time zones.
Here we discuss the importance of workplace collaboration and why it can make the difference between success and failure in your workplace. We also explore tools you can easily incorporate to nurture a more collaborative culture in your workspace, especially in hybrid and virtual workspaces.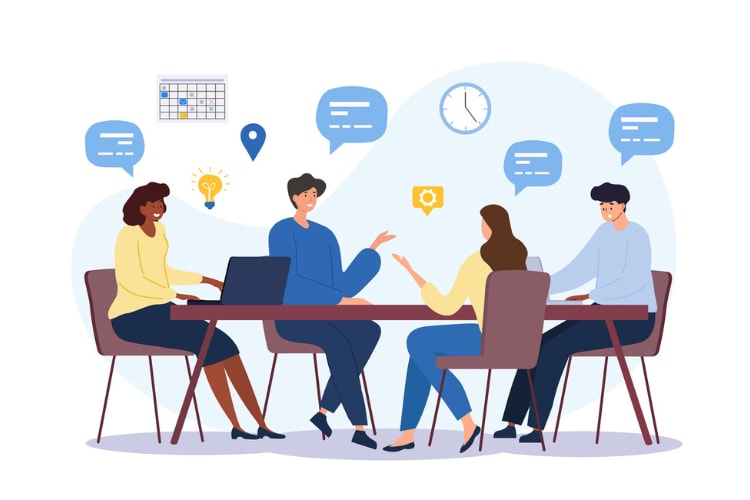 Why is collaboration important?
Collaboration boosts productivity and fosters a creative environment in the workplace. Having open and effective communication and a flow of ideas between individuals sets a firm foundation for a positive community.
Learning what team collaboration is can be beneficial for a manager to help you identify collaborative candidates and inject the rest of the team with some collaborative spirit.
Collaboration guarantees business continuity, supports employee engagement, and enhances employee output. With remote work becoming a norm, managers should seek alternatives and digital solutions to streamline their distributed workforces working across different geographies, using different applications or even operating systems.
To harness the benefits of collaboration, companies must offer a centralized workspace and tools workers can use to collaborate in their tasks seamlessly.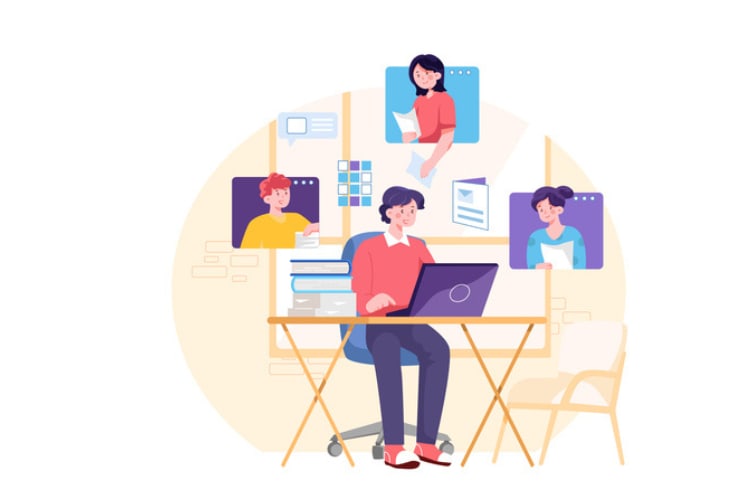 What is a collaborative workspace?
These key characteristics mark a collaborative workspace:
Easy access
A collaborative workspace allows employees to engage and work together, regardless of location. Employees require easy access to the workspace throughout working hours. The impediments that prevent seamless collaboration in physical workspaces have found their way into virtual workspaces.
Most businesses find themselves going back and forth across several communication channels, from one application to another, making phone calls, texts, and emails, all of which waste time and hamper productivity. It doesn't help that these applications and systems require signing in, feeding into the extra effort and time for employees and the IT team.
Information, assignments, and feedback get lost in multiple communication channels.
To remain effective, a collaborative workspace should be unified with all the apps your team needs to work, share, and stay connected.
Using communication tools such as Kumospace reduces the need to communicate across different channels, prevents scheduling and interrupting meetings, and creates an environment where employees share and collaborate as if they were in a physical office.
Easy sharing
This is perhaps the most crucial part of the collaboration process. Massive challenges can occur because teams operate from different knowledge bases and may be unaware of it.
This can lead to misunderstandings, assumptions, and a lack of accountability. Incorporating a tool where everyone is free to share from their diverse perspectives to build on a joint knowledge base allows easy progression and saves time.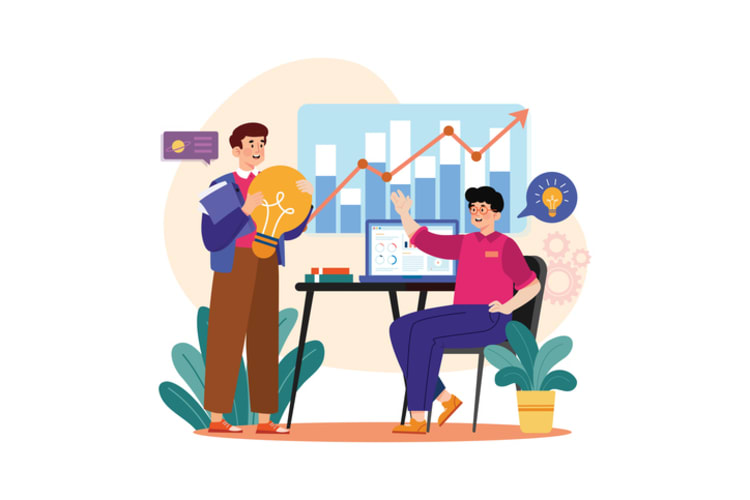 Improves Quality
Working alone means you work with a single set of ideas and one perspective — your own. Collaborating with team members allows you to maximize your collective perspectives and creativity and enables you to find the best solutions.
Collaboration tools allow you a space to brainstorm: everyone involved in a project can share their ideas freely while still being inspired by other people's ideas and perspectives. Once the team exhaustively discusses their creative possibilities, they can begin working immediately to bring the chosen idea to life. No ideas get lost in inboxes, spam, and missed calls.
Increases Workflow
User-centric virtual offices bring every perspective, resource, and team player into one collective space. Team members can connect to fellow employees for information wherever they need to or whenever a new idea/concept hits them. Your employees don't have to schedule meetings, make phone calls and construct thoughtful messages, which may delay feedback and waste precious company time. Every aspect of the project, from idea brainstorming to the final launch, can be discussed and completed under one roof and accessed anytime. With a robust virtual office, your employees can collaborate however and whenever they want without waiting for the next meeting.
Reinforces accountability
Accountability is a crucial trait of high-performance teams. Collaboration tools allow your employees to openly commit to their deliverables and objectives, allowing them a channel to share their progress, ask for help, and finish assignments with complete transparency.
They also allow managers to follow up on progress, ask for clarity, and step in with assistance.
Ignites innovation
A collaboration tool enables employees to talk in private spaces and publicly about whatever new projects they are working on. This sharing can foster innovative perspectives and ideas for ongoing or future projects. Collaboration tools offer employees easy access to information that can spark creativity round the clock, rather than limiting their "A-ha!" moments to weekly update meetings.
Your greatest resource is your employees. By investing in tools that allow them to share and collaborate with less hassle and higher efficiency, you empower them to focus only on what matters — the results of their efforts. A collaborative tool prevents loss of information, streamlines the ideation process, and eliminates time wastage between texts, emails, and phone calls for feedback and directives.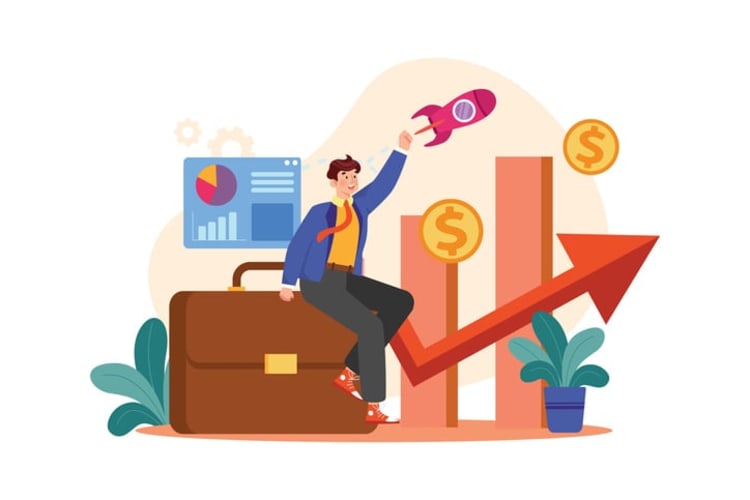 Tips for Successful Collaboration
Make Space for Collaboration
Whether it's physical work meeting rooms or online spaces where your teams meet, creating inviting spaces for employees to meet and work collaboratively is essential.
For example, Kumospace focuses on creating an interactive workspace where attendees can virtually network, mingle, and share stories just like in real life.
The software also injects some fun into the workspace by featuring a highly customizable interface for your meetings, allowing you to add logos, furniture, music, and YouTube videos.
It also features spatial audio where participants can navigate the virtual office, speaking with whom they choose. These features encourage active listening, foster empathy, and promote diversity, all forming the basis of successful collaboration.
Remove barriers, find clarity, exceed goals
Hate playing calendar Tetris? You're not the only one. Many people report experiencing virtual office/Zoom fatigue, brought on by constantly having to schedule meetings and staying in each other's faces simultaneously, among other factors.
Collaborative tools like Kumospace have made room for collaboration with the extreme practice of always-on video conferencing, which allows them to share and interact in real-time. This way, remote and in-person team members get a sense of comradeship. Kumospace instantly lets them turn to one another for information sharing or assistance.
Use Tools for Sharing
The right collaboration tools defy geographical barriers.
Virtual office and event hosting tools like Kumospace offer employees real-time collaboration. It allows people to talk and video chat with remote colleagues in real time around the clock.
They also allow easy assigning and follow-up on tasks and reduce the need for back-and-forth emails, calls, and messages regarding work.
Incorporate file-sharing tools to facilitate easy saving, syncing, and sharing of files with the team.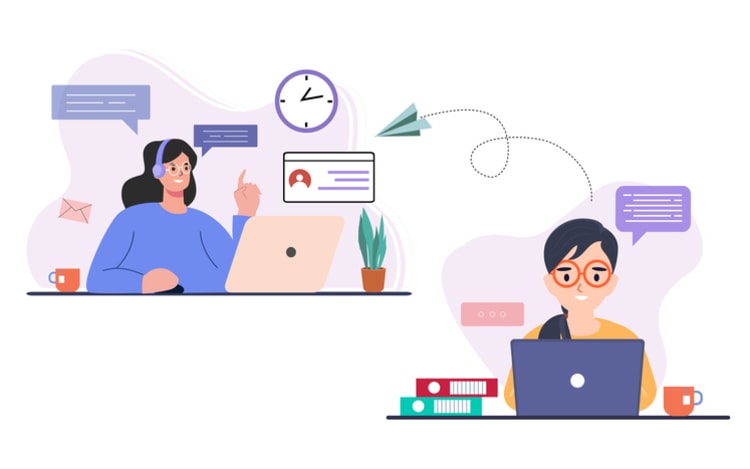 Challenges of Collaboration
As more companies embrace remote working, they're beginning to grapple with the unique challenges and nature of hybrid and remote teams. If you manage a virtual team, it's important to understand the challenges you will face and what you can do to solve them.
Communication
Remote work can be less productive because of communication hurdles. Individual remote workers usually have some autonomy over when their workday begins. Further, some workers may prefer frequent, active exchanges, while others may prefer one-time instructions and feedback.
Requiring your team members to avail themselves online during a specified window of time or regular working hours can help solve the communication challenge.
Time Zone differences
Remote employees may struggle with efficient collaboration because their physical and time separation makes them feel disconnected.
To solve the challenge, it's important to acknowledge it and encourage team members to brainstorm for solutions and how best they can play their roles within the team cohesively.
Office culture
Office culture is the collective norms, attitudes, beliefs, and characteristics of a particular company or office. The culture informs how employees interact with one another and approach situations within the organization. Poor office culture can hinder collaborative efforts to the detriment of employee productivity.
Establishing routines, using robust conferencing software that allows team-building activities, quizzes, and competitive games, and holding regular mini-events enabling team members to express themselves can foster a collaborative culture.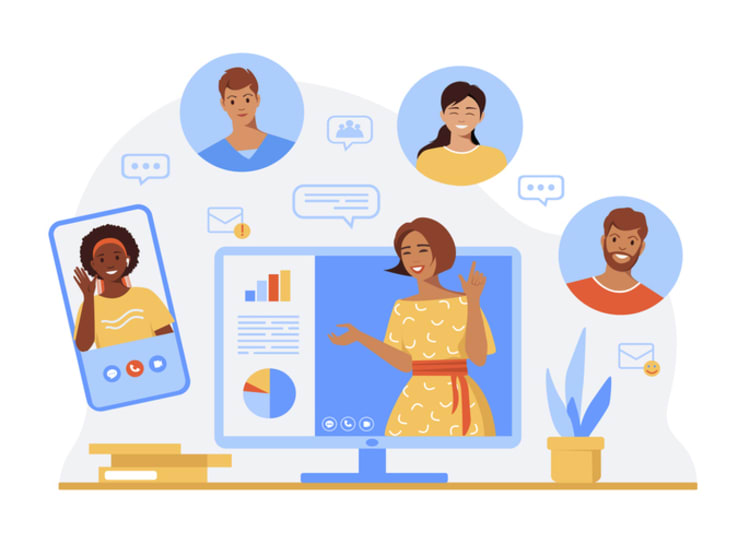 Want to Improve Collaboration Among Your Employees?
Collaboration fosters creativity and job satisfaction among individual team members. It also boosts the organization's culture and overall productivity and quickens decision-making.
Collaboration is possible with the right tools and knowledge. All you need to do is consider and incorporate the tips and ideas mentioned above, and you'll have yourself an effective team.