Leaders Face an Existential Question: Does Remote Work Actually Work?
Work gets done, but remote employees feel isolated and disaffected. Managers can't support teams that they can't see. Low morale, poor engagement, and high attrition are constant struggles.
For anxious managers, the easy solution is to ignore employees' preference for flexibility, abandon the cost savings of WFH, and force a return to the office. This is not just wishful thinking, but a losing strategy for retaining top talent. Companies have a simple choice: adapt or be left behind. The future of work is distributed, and businesses must evolve to meet work where it happens. LinkedIn job board data perfectly illustrated this reality.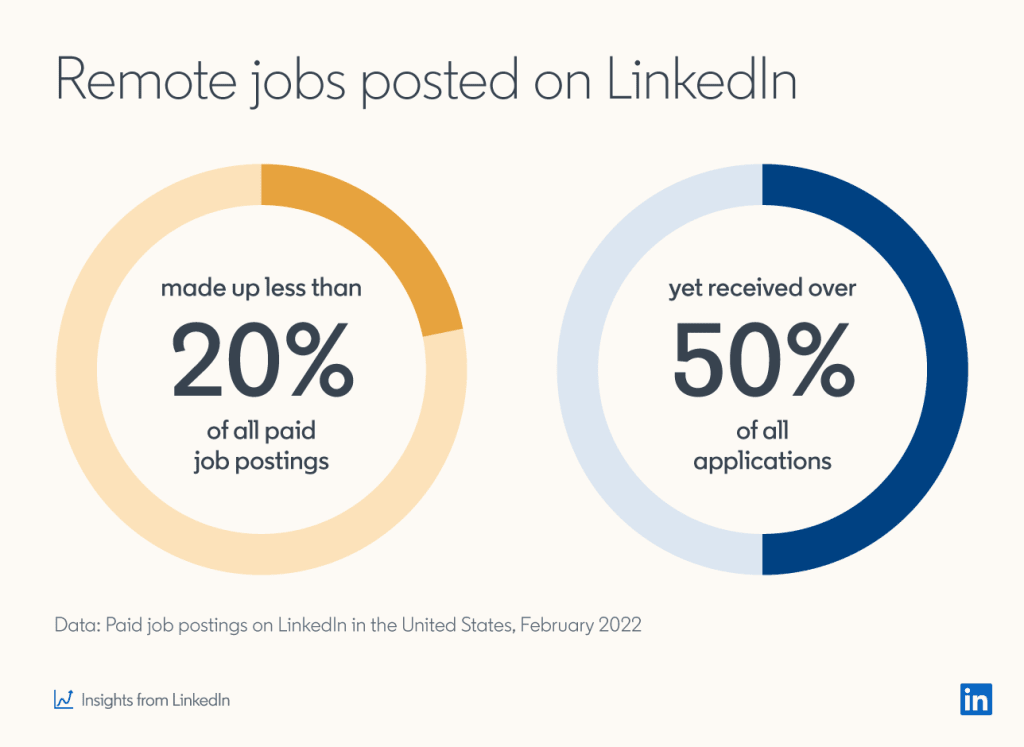 What is The Office of the Future?
Kumospace is building the office of the future – a virtual one that places humans first. The offices are purposefully designed to help teams feel connected and together again. For a fraction of the cost of commercial real estate (see average office space cost by major US city), Kumospace virtual offices are accessible from anywhere in the world with an internet connection. Teams can operate with all the benefits of a physical office while maintaining the flexibility of working remotely.
Build Relationships and Trust
Unlike pre-pandemic productivity tools, Kumospace virtual offices foster genuine conversations that build relationships and trust. Employees feel more connected, better aligned, and highly motivated to do their best work. Training and development become fun and engaging. New hires onboard effectively and ramp quickly.
Stay in the Loop
Designed for distributed teams, Kumospace provides everyone with real-time visibility of what is happening. Teammates stay in the loop. Managers can quickly identify problems and provide support. No more wasting time wondering who is actually available.
Collaborate Without Meetings
Built with innovation in mind, Kumospace eliminates the friction to collaborate. A virtual shoulder tap can reach a resolution that would have otherwise required scheduling multiple meetings. Instead of playing calendar Tetris, projects move at the speed of decision-making.
The Future of Work is Kumospace.
The future of work isn't soulless cubicles. The future of work isn't endless video calls where everyone has their camera off. The future of work is human, and it is already happening in Kumospace. Set up your virtual office for free today.