The US Census Bureau counts more than 400,000 new business applications per month. A majority of these are small businesses that operate primarily online. While the internet and digital technologies make it easier than ever to form a company, you will still face challenges, especially in the first few years.
Only 55% of small businesses make it past their first five years. To survive, you need well-formed strategies and a development plan. Competition is fierce in the world of e-commerce. A systematic, step-by-step approach to starting a business ensures you cover all the basics of online business operation and limit missteps.
Here is a look at how to start a small business.
Assessing your business idea
Every business starts with an idea. Regardless of your industry, the first step in business building is to decide if this initial inspiration is worth a long-term commitment.
The process starts by defining your target market. Who is going to purchase your product or use your service? You might think it's best to have a business that appeals to multiple demographic groups. This quality may be important for some industries, but it might not be necessary for others. You need to figure out how well your competitors are serving your target market.
Competitors are companies providing similar products or services to your target market. You can look at these businesses' websites, marketing efforts, prices, and customer reviews. Your business needs to have unique selling points that differentiate you from these existing companies. Ideally, you will offer qualities that your competitors do not.
The final step in this first part of the business process is to decide if you have the skills and capital to turn your idea into a business that offers something your competitors cannot match. If you think these aims are realistic, you can start the next step: building a business plan.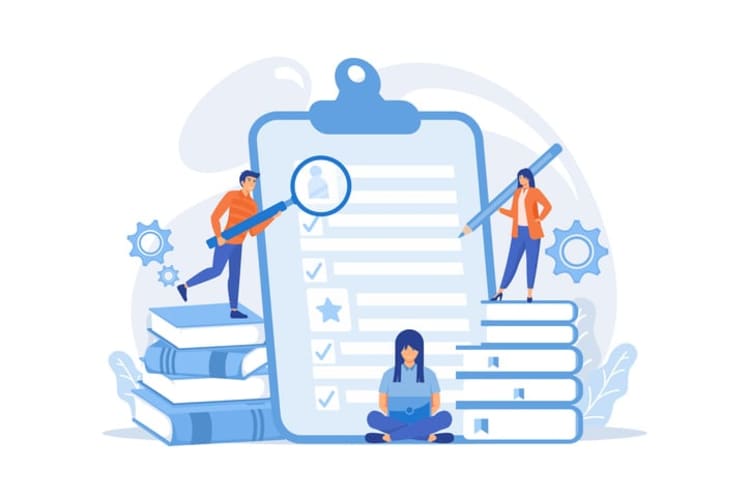 Creating a business plan
Regardless of your business's size, you build a plan around a core mission and specific values. If you define these elements first, they can guide you through the rest of the planning process.
A mission statement is a short statement that explains why your business exists. It explains the ultimate goal of your company to clients, employees, and the general public.
Your company vision statement explains what you want your company to look like when it reaches its full potential. Once you define this ultimate goal, you can use it to guide your decision-making during the planning and development phases.
It's unrealistic to reach your ideal vision immediately. Instead, your business plan outlines realistic goals for each stage of the development process. These objectives will provide a map for your company's growth and guide your decisions for budgeting, hiring, and strategy.
Legal and regulatory considerations
The next step is to choose a business structure. This choice depends on the size of your business, your management plans, the level of legal protections required, and your growth goals.
Here are your business structure options:
A sole proprietorship is the easiest business structure to establish. It works if you plan to operate the company by yourself and do not need liability protections. Unless you need permits or licenses, there is no official registration process. This choice is often best if you are learning how to start a small business at home.
Limited liability companies (LLCs) are pass-through entities. They do not offer any special tax benefits, but they provide liability protection. Someone suing your business can only target company proceeds, not your personal wealth.
Corporations provide the most structure, but they are the most expensive and time-consuming to establish. Corporations are taxed separately, and you can issue ownership shares. This option is typically for companies planning rapid growth.
It is possible to change the structure as your business grows.
Registering your business can be as straightforward as logging the name with your state. If you have employees, an LLC, or a corporation, you will also need to register with the IRS and obtain a tax ID for your business. LLCs and corporations must have a unique tax ID number in most jurisdictions. Also, there could be additional rules for payroll taxes if you hire remote employees in other locations.
Depending on the regulations in your jurisdiction, you may need permits or licenses to legally operate in your state. You are responsible for making sure you meet these requirements.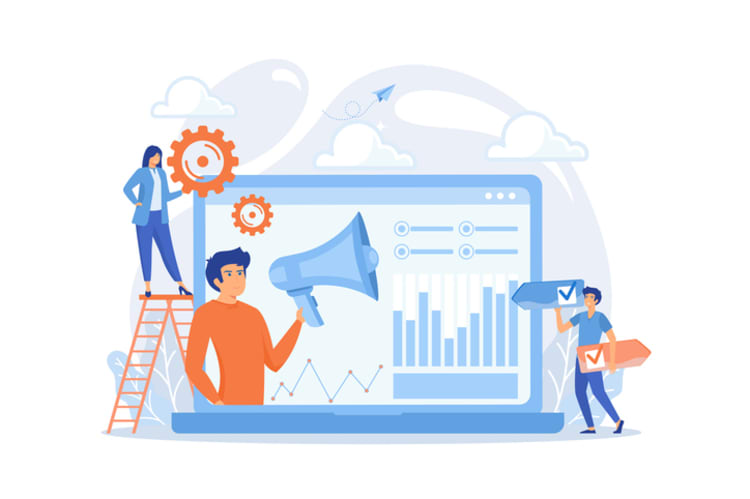 Setting up your online presence
An internet presence is an essential component when starting a small business online. When selecting an internet platform, you should consider cost, scalability, and reach. In addition to social media accounts and business listings, you will need a primary website.
You need to decide whether you need a WordPress site to communicate with clients and market services to new customers or a complete storefront with a shopping cart and payment processing features. Regardless of your choice, the site must have a user-friendly interface.
You should also collaborate effectively with the website designer and content producers to ensure the pages are user-friendly and filled with content that will earn a high search engine ranking. 68% of online consumers will leave a site because it has a poor user interface, so getting this step right is essential.
Developing your products or services
You can decide whether your company will sell existing products or manage projects for product development. Your choice will depend on your unique selling point (USP). Will you develop something that your competitors can't copy? Or maybe you would rather compete on price.
If you want to offer cheaper products, you need to build a pricing strategy that allows you to do so. However, your pricing strategy can also include overall value. Customers may pay more for higher quality and better service.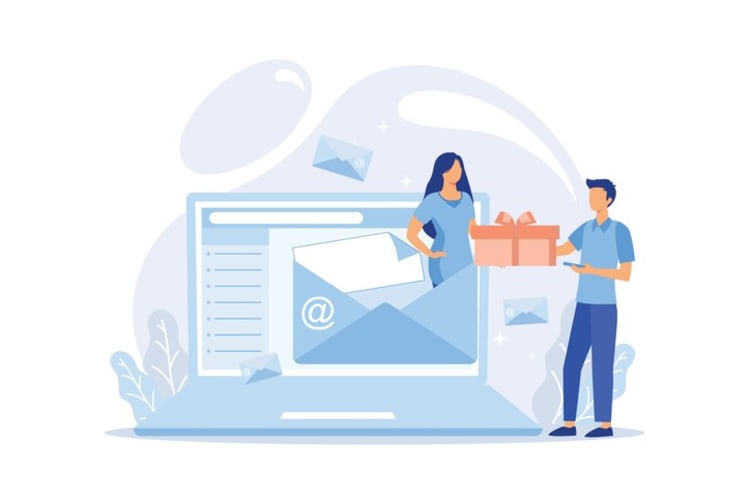 Marketing your small business
You can increase brand awareness through your website, SEO, and social media. You can utilize paid search and online ad placements with a marketing budget.
Two low-cost advertising options are email and content marketing. Email marketing is effective because it targets existing customers and consumers interested enough in your product or service to provide their email.
Meanwhile, content marketing improves your search engine rankings and establishes you as an expert in your field by providing your target market with insights they might not get elsewhere.
Managing finances and accounting
How much does it cost to start a small business? That's difficult to calculate unless you carefully create a budget to account for every expense.
A well-planned bookkeeping system is necessary to meet financial reporting requirements and to ensure you follow your budgeting plan. It is also important to track financial performance. Some of your key performance and growth indicators will involve revenue, so you want to make sure you accurately track income and spending using an integrated bookkeeping system.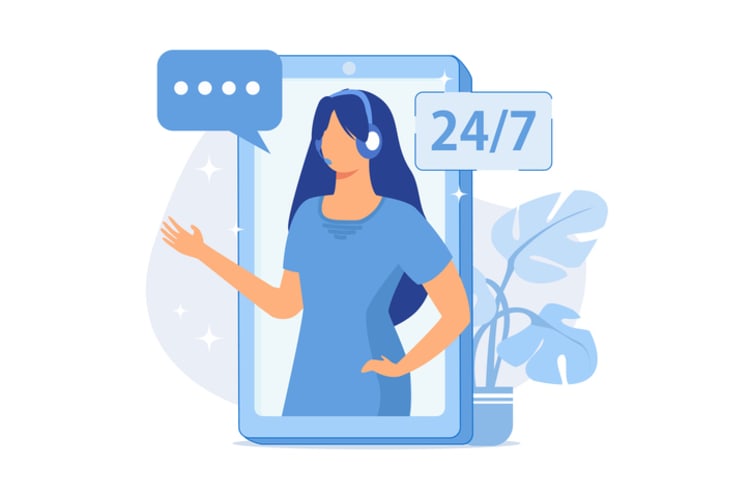 Customer service and support
Customer service is essential for every business, whether you deal directly with consumers or have a few select clients. If they do not have a positive experience, your business will not succeed.
The first step in satisfying customers is implementing a support system. In addition to giving customers ways to contact you and request service, you can use a CRM platform to collect data about customer preferences, needs, and communications.
You should encourage customer feedback with reviews, post-purchase surveys, or communications directly with your customer service reps. This feedback can offer insights into which strategies are successful and which need improvement.
Measuring success and growth
Your initial business plan should include key performance indicators which you can use to measure financial success, growth, and productivity. Since most business processes are digitized, you should be able to collect data to gauge performance and tell you when you have reached your benchmarks.
This data can also be useful for analytics purposes. It will show you how you are performing against expectations and compared to others in your industry. You will also be able to define the successful aspects of your business and those areas where you are lagging behind competitors or your own expectations. These insights can help you make decisions about strategy adjustments.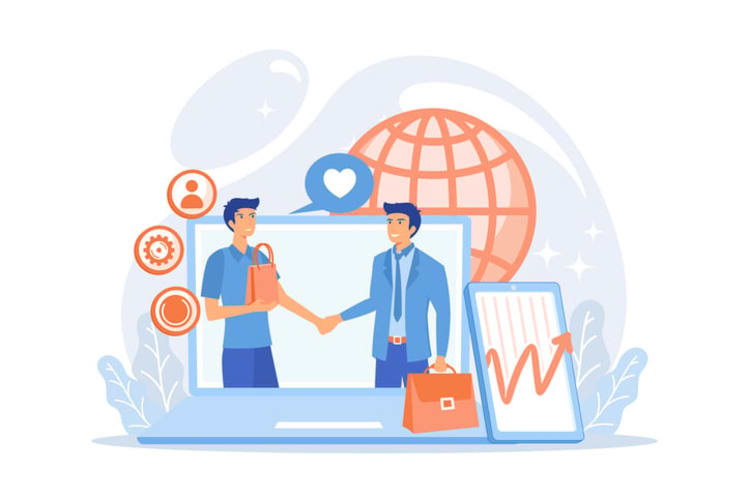 Using what you learned about how to start a small business
Companies pass through different stages during their development. Building your business involves making changes and adjusting strategies to reach each benchmark. The process requires perseverance, a willingness to learn from mistakes, and the drive to improve continuously.
With the right tools and mindset, you can succeed and ultimately serve as an inspiring example for others dreaming of starting their own business.
FAQs on starting small businesses
What do you need to start a small business?
To start a small business, you need a business plan, an online presence, a well-developed product or service, and any permits or licenses required in your jurisdiction. You also need a marketing plan and a realistic budget to cover setup costs and operations until you achieve profitability.
What is a good small business to start?
A good small business to start fits your skills and budget. Online or remote business can give you flexibility, lower overhead costs, and scalability.
How can I start my small business with no money?
You can start a small online business offering a service that you can provide without overhead costs, however anticipate dedicating a lot of time. After obtaining clients, you hire remote employees to expand your operation.
How much does it cost to operate a small business?
You need to cover inventory, marketing, and payroll costs. Your budget must also cover any initial licensing or legal fees and necessary software or equipment.