If you're looking for a way to feel a sense of camaraderie with your coworkers without having to work from a physical office, then a virtual coworking space is for you. A virtual coworking space unites coworkers in an online environment that's safe and conducive to working collaboratively– it's no surprise that these platforms are increasing in popularity. Coworking online is the new way of work, and it's here to stay.
What are virtual coworking spaces?
Virtual coworking spaces, also known as online coworking spaces, offer an environment where teams can work online in real time. Coworkers can brainstorm ideas with one another and work on projects at the same time, thus improving virtual teamwork. Virtual coworking spaces have various features that facilitate collaboration, like screen-sharing, virtual whiteboards, video conferencing, and more.
Remote work productivity
Remote work has cemented itself as an increasingly popular work model for employees all across the globe who are demonstrating greater productivity levels and higher satisfaction. In order to be a successful remote worker, it's crucial to be engaged and an active team member. Luckily, online coworking spaces provide a simple way for remote workers to achieve these goals. Through fostering social connection and synchronous communication, virtual coworking spaces are a necessary tool for boosting remote workers' productivity.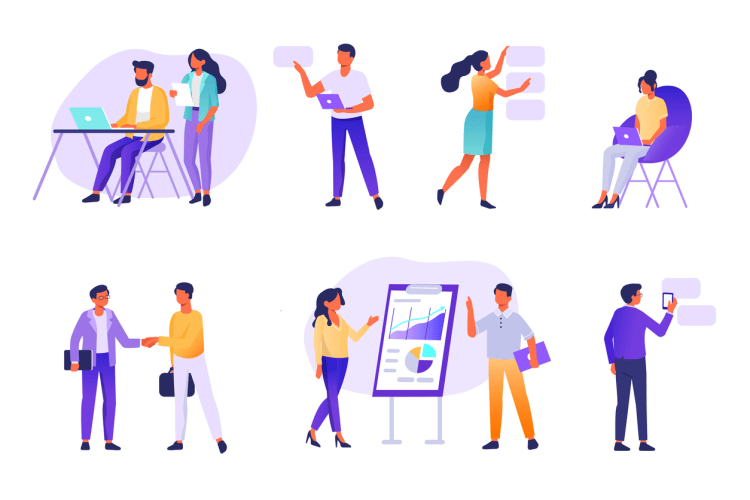 Benefits of online coworking spaces
There are several benefits for employers and employees who use virtual coworking spaces, including:
Increased productivity and collaboration
To stay focused and productive when working online, remote workers must have the correct tools to do so. With virtual coworking spaces, remote workers can easily collaborate with one another to share ideas, ask questions, and present information. By benefiting from the advantages of remote work and virtual coworking spaces, employees will likely be more focused and produce better quality work.
Flexibility and convenience
Remote workers who use virtual coworking spaces benefit from great flexibility and convenience. Without having to relocate physically, remote workers can easily engage with coworkers and create meaningful relationships. By using an online co-working space, remote workers can create their schedules to manage their time most efficiently between completing individual work and group work.
Cost savings
Online coworking spaces are a fraction of the cost for employers than utilizing physical office space. A physical office requires paying rent, maintenance costs, replenishing office supplies, and more. By eliminating these costs and instead using an online coworking space, employers can better allocate resources across different needs. Additionally, online coworking spaces save employees time and money by doing away with commuting. For a better price and increased productivity, online coworking spaces offer a cost-effective solution that's too good to turn down.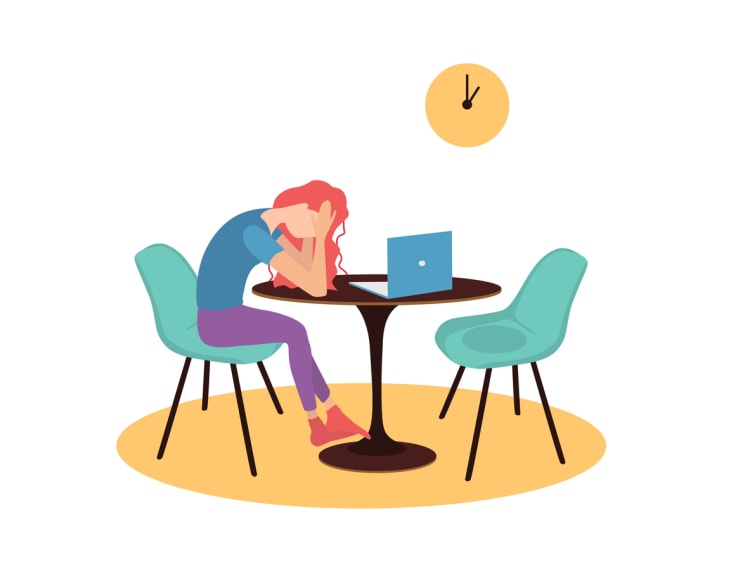 Challenges of virtual coworking
While the benefits of online coworking spaces are numerous, there are some challenges that may arise. Luckily, there are easy ways to spot problems and take measures to prevent them from occurring.
Lack of in-person interaction and support
When working remotely, people sometimes feel isolated and distant from their colleagues since they are not together in person. Thankfully, online workspaces replicate the natural socialization that occurs in a traditional office through ease of communication and collaboration. Some online workspaces also make it simple to host virtual team events, like game nights or happy hours.
Technical issues and connectivity problems
To use any online coworking platform, employees must have strong Wi-Fi and enough bandwidth to use the video conferencing features. This challenges managers who must ensure that each employee has adequate connectivity and the right technology. It's easier to provide these tools when everyone is physically located in the same place. Though it's just as important, if not even more important, to ensure remote employees are well-equipped to do their job.

However, even when employees have all of the necessary tools, it's possible for tech issues to occur still. There's no need for anyone to panic. As long as there's a point of contact to whom employees can raise concerns, any problem can be dealt with.
Security concerns
When employees are working remotely, they can be working from anywhere: their house, a crowded coffee shop, an airport, or by the beach. Employees may also be spread across countries and continents. During onboarding, new hires should be briefed on the company's security policies and trained to notice any suspicious cyber activity. Since employees need Wi-Fi to connect to a virtual coworking space, they should be made aware of the threats of logging on to a public network and reporting any abnormal activity.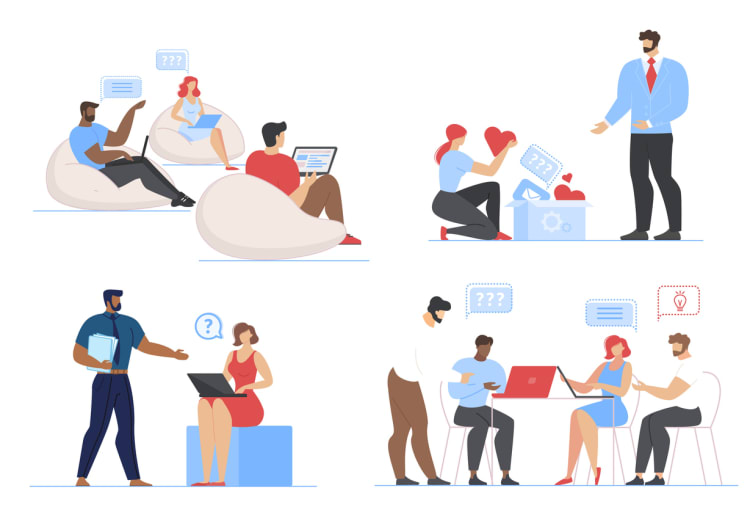 Types of virtual coworking spaces
There are a couple different types of virtual coworking spaces that companies can use:
Coworking applications
While boosting productivity and also fostering social connection, coworking applications, also known as coworking platforms, are excellent for remote teams. A virtual office is an example of a coworking application. With a virtual office application, remote teams can benefit from what feels like a physical office but is fully online! Through virtual offices, teams can build trust, stay connected to each other in real-time, and easily collaborate. After all, virtual offices are the future.
Hybrid coworking spaces
Hybrid workers split their time between working remotely and going into a physical office, according to the structure the company sets. Typically, the remote team members are able to join a video conferencing platform or virtual office. In the case of hybrid work, the coworking space is split between a physical office location and a virtual platform.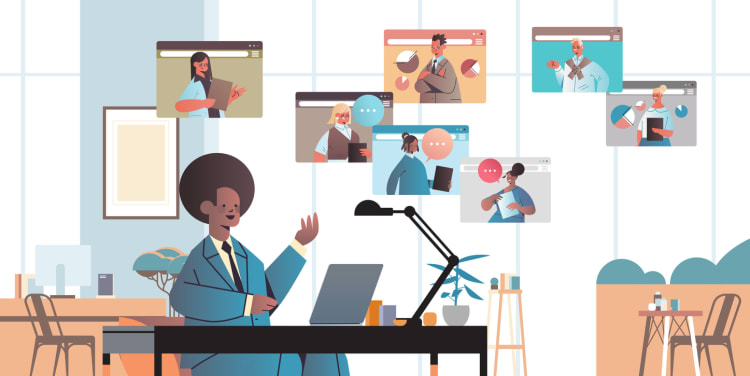 How to choose the right virtual coworking space for your team
Managers should have clear goals and expectations for their team so that choosing the right virtual coworking space is simple. Features will vary across different platforms, but there are some qualities that you should specifically look out for when choosing an online coworking space to ensure the best possible results.
Considerations for selecting a coworking space
What makes virtual coworking spaces effective is the multitude of productivity and communication enhancement features. These features include spatial audio, screen-sharing, video conferencing, focused workspaces, communal spaces, and more. Certain online coworking spaces can also serve to boost engagement and company morale with a variety of games and fun decor. Once you've found a virtual coworking space that meets your needs, it's important to test it out to ensure that everything runs smoothly.
Tips for optimizing your virtual coworking experience
One way to optimize your virtual coworking experience is to ensure the virtual office space is well-designed. This means you'll want to have space designated for focusing, conference rooms, common areas, and team collaboration zones. Within these main areas, there are countless ways you can go about setting up your space with room templates, furniture, doors, audio zones, and fun customization options.
Another way to enable a positive virtual coworking experience is to take advantage of socialization opportunities. Virtual coworking spaces make it incredibly easy to pop into a coworker's office for a quick question or catch up over a virtual coffee. Over time, these burst communications will help establish meaningful relationships among colleagues, which will, in turn, serve to boost company morale.
Overall, there are numerous benefits to virtual coworking, including enhanced productivity and collaboration. Teams can meet together to work toward a common goal without ever having to commute to a physical office. By building a sense of community through using a virtual coworking space, employees are likely to be more satisfied and inspired.
Despite the several positive qualities, it's important to be aware of the challenges previously mentioned and to recognize issues before they become serious. If you notice that an employee seems socially isolated or disconnected from the team, try doing more team bonding activities, like icebreakers, happy hours, or even a virtual offsite. Any of the challenges can be overcome, and it's well worth it.
So, it's time to say goodbye to dragged out meetings, slow response times, and unengaged teams. Finding the right virtual coworking solution can take your company to the next level, and there's no better time to get on board. With reduced costs, improved collaboration, and greater flexibility, online coworking spaces allow remote teams to operate most efficiently and effectively.
FAQs on Virtual Coworking
Online coworking spaces allow teams to seamlessly collaborate and work toward a shared goal, while maintaining the remote work perks. By using a virtual coworking space, employees can easily communicate with one another in real-time, reaping all of the benefits of in-office work without any of the hassles.
Managers should have clear goals and expectations when choosing a virtual coworking space. Depending on the desired results, certain features will be necessary. Features of online coworking platforms can include audio zones, screen-sharing, video conferencing, rooms, messaging, and office decor.
To make a virtual coworking space as effective as can be, think carefully about the design. Just like a physical office, a virtual office should have communal areas, conference rooms, and office rooms where employees can focus individually.
Online coworking spaces indeed increase productivity levels! Employees spend less time in lengthy meetings, don't have to commute to work, and communication happens much faster. Also, online coworking spaces can help teams improve their virtual teamwork, which enhances the productivity of the entire company.