So, you've weighed the pros and cons and decided to run your company entirely remotely. Costs and the desire of your employees to have more flexibility in an evolving post-COVID world are likely two reasons you've come to this conclusion. And you might even be taking advantage of virtual office software, such as Kumospace, to create stronger bonds and have some fun while the team works out of the office.
But wait. Are there not times when even a fully remote team needs to get together in a "real" office-like environment and do something a little different to relieve Zoom fatigue? And what about having one address you can give to clients, potential employees, and others you deal with for face-to-face meetings? Or you may need a mailing address where parcels and mail can be delivered. And, for some, it could be great to have a receptionist around to take messages when people call. A solid printer would also be nice to have when needed.
Enter the "virtual office" concept, though the term might be confusing; services like Kumospace offer virtual office software for remote workplaces, but here we are talking about a service that could provide anything from a simple mailing address to office and meeting space when you need it. It's a way to have some of the comforts of a "real" office without the same commitment as leased space. Here are some excellent reasons why a virtual office might be something to consider. Let's take a look.
What is a virtual office?
A virtual office is software that allows businesses to work remotely, without giving up the benefits of a physical office. A virtual office allows remote, hybrid, and distributed teams to iterate faster, break down silos, build trust, and have fun.
Some get virtual offices confused with virtual office mailing addresses, yet both go hand and hand. A virtual office mailing address is a service that allows companies to have a remote-workplace model while maintaining a physical presence in some form without having to lock into a lease and pay rent. They can offer features ranging from a mailing address and phone and voicemail services to meeting rooms and desks for employees. They also provide printing and fax services (fax machines are still around, aren't they?). Think of this as an augmentation of the remote workplace experience that so many businesses have signed on to, especially since COVID-19 became a factor.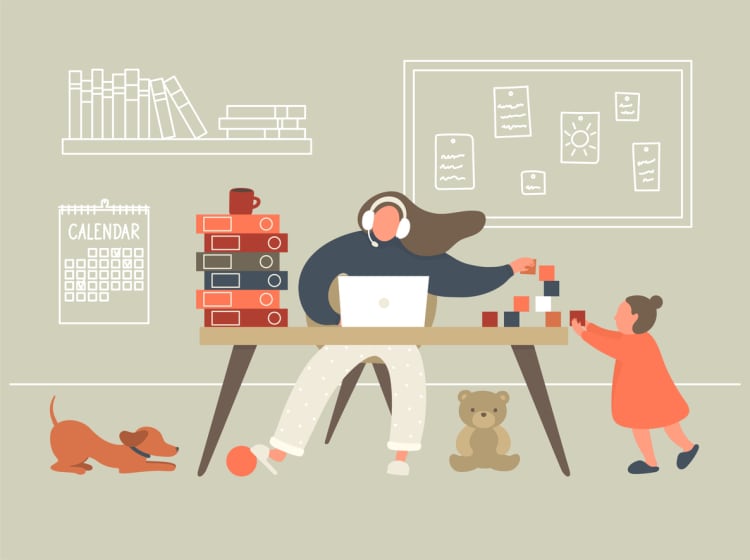 What are the benefits of a virtual office?
1. Cost savings
Finding office space, whether buying or leasing, can be challenging - and expensive. And even when you find a suitable space, the cost of using it and stocking it with what it needs will most likely still be higher than if you go the virtual office route. You don't have to invest in office furniture, for example, or printers. The cost required to get a virtual office mailing address with a monthly or other fee is much less than the price of a traditional office.
Just as one example, in Toronto, my home city, regus.com has dozens of locations to choose from, and one cool downtown space offers these options:
A business address with mail handling for $89 per person

A virtual office package that includes a business address, local phone number, live receptionist services and use of the business lounge for $245 a month per person

Virtual office "plus" that includes extended workspace access (lounge plus office space five days a month) for $375 per month per person

Office space from $295 per person per month

Coworking space from $279 per month per person, with dedicated or "hot desk" options
Prices will differ from city to city and even within a city. But this gives an idea of the cost of going the virtual office route one way or another.
2. No overhead
When you rent or lease a traditional office, you're also locking into many other things - cleaning, utilities, maintenance, technology, and other costs. With a virtual office, these are already baked into the price you pay.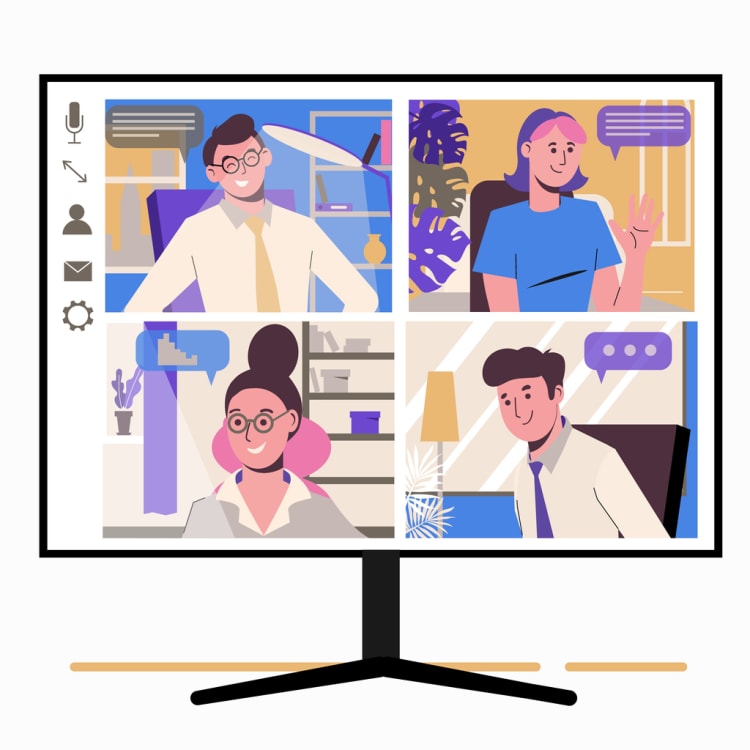 3. Get that professional look for less
You know you take your business seriously. But you want your clients and potential new hires to take your business seriously too. Yes, many companies started working out of a garage, but a time will come when you want to provide customers a company location that doesn't look like a home address.
A virtual office can give you that professional look and feel without breaking the bank. Most virtual office spaces have all the services you would have to pay for yourself (a business phone, virtual assistant or receptionist, for instance) and a great software that allows you to meet with clients no matter where they are geographically located.
In business, it's all about building trust, credibility, and respect. A virtual office setup lets you show visitors a well-furnished and professionally managed space… all through the comfort of your screen.
4. Work flexibility
The nice thing about virtual office space is that you can be flexible in your approach. With a virtual mailing address, you can decide what you need in each location if you operate in more than one place. Would some locations you work out of benefit from a receptionist? You can do that. Does one city more than others need a physical space that will accept mail and packages? That can be arranged too.
5. Productivity
Moving to a remote workplace environment has increased productivity, with a Stanford study putting the improvement at 22 percent. Still, virtual office augmentation can maintain some of the best features of the traditional in-office work model. It can indeed be the best of both worlds.
The potential benefits of remote work from a productivity standpoint have been well-documented since the beginning of the pandemic. Let's go through a few of them.
Travel time to the office is not a factor. That extra time without commuting becomes time that more employees can use on other projects to work with less distraction.

That time saved can help your staff achieve a better work-life balance. A study of 25,000 workers found nearly three in four respondents say remote work helps them keep their lives on a more even keel. That could offer a productivity boost because there is less stress and more focus on personal well-being and mental health. The decrease in stress is sure to bring about further productivity.

Research has shown less attrition if a remote work policy is in place. One study says that companies that allow remote work had 25% less turnover than those that did not. Fewer people leaving is an essential productivity tool, as there is less time spent replacing talent, which involves interviews, training - and sometimes long gaps in positions being filled as you look for the right person.
So, where does the virtual office fit in this remote work environment that improves productivity? The answer is that virtual-office features can augment the remote environment when necessary without the commitment of leasing, furnishing, and maintaining a traditional office.

Is a virtual office right for your business?
While all types of companies could benefit from a virtual office, depending on their specific needs and goals, a few types of businesses or situations can make a virtual office particularly advantageous.
Larger, more-established businesses that want to establish a beachhead in a new market can do so with less commitment. You can expand to a new area, hire globally, and not risk as much as if you took on a long-term lease on unfamiliar ground. It works the other way, too, as a large company might want to consider a virtual office if it wants to keep its presence but downsize.

Start-ups and businesses that began at home (or the proverbial garage) can establish an immediate sense of professionalism and credibility with a virtual-office setup. As mentioned earlier, you get a business address in a prestigious location that doesn't flag you are working out of your home, which might help land new customers and establish your client base.

Even firms with workers who want to work all the time remotely may benefit will benefit from using virtual office software. It can provide the bones of a working environment, when needed, without compromising flexibility.
FAQs About Transitioning to a Virtual Office
Before starting your virtual office journey, you might have a few questions. Here are some things to think about.
There are definitely some questions to consider. For starters, you're relying on your personal technology (laptops, etc.), and if there are technical issues, you may not be able to work on that equipment until it's fixed. The pros far outweigh the cons though.
While rates look attractive at first blush, ensure you know what you're paying for. The starter rates may not include services you want, like, for example, mail forwarding, without an extra fee. There also may not be many all-inclusive plans, so you'll have to go a la carte, which might add up.
Start by listing what aspects of a virtual office are essential. What are "need to have" and "nice to have" features? A company based elsewhere and wanting to test the local market might need office space and conference rooms, but a local start-up might be served well with virtual office software that enables remote communication.
Whether it's a startup or small business looking to gain traction, or a larger company wanting to expand to a new market - with all the benefits of a traditional office and none of the added trouble and commitment - it's easy to see why virtual offices are being recognized as an option for businesses of all sizes.