A Guide to Virtual Offices & Mailing Addresses
Many people nowadays consider having a virtual office the same as having a virtual business mailing address, but the two could not be more different. Although a company using a virtual office may need a business mailing address, it is not one and the same. Let's break these two terms down so you know exactly what we're talking about.
Virtual Office vs. Business Mailing Address
The key difference between a virtual office and virtual business address is that the virtual office is 100% online, while the virtual business mailing address has a physical component to it.
What is a Virtual Office?
A virtual office, also known as a virtual workspace, is a technology product that allows remote, hybrid or distributed teams to collaborate and work together no matter where they are geographically in the world. This type of platform lets teams thrive together and still build company culture while being able to live their best lives outside of work. Kumospace is a leading provider of virtual office software.
What is a Virtual Business Mailing Address?
A virtual business mailing address, also known as a virtual office address or virtual business office, is a physical address at an office building or a mail center where you can receive all of your business packages or mail. Don't get a virtual business office confused with a Post Office box. PO boxes are a great resource, but you cannot use a PO box to register a business and you have limitations to what packages you can receive.
The virtual office address serves as a company's primary mailing address. It can also be used for registering your business. Most virtual business addresses are monitored by a professional staff of the building so your packages and mail arrive safe and sound. The reason it's called a 'virtual' business address is because it allows you to view and take care of your mail no matter where you are geographically in the world. You're able to use functions like opening mail, discarding mail or even picking up mail if you are located in a close proximity.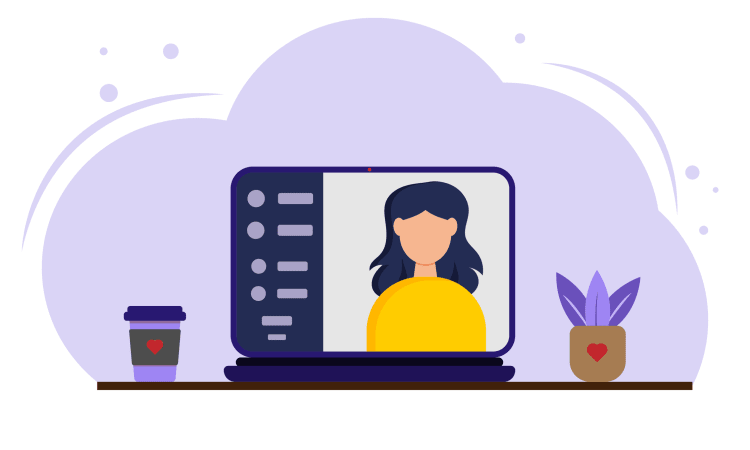 The Similarities Between Virtual Offices and Mailing Addresses
Virtual offices and virtual office addresses are both platforms to help your business succeed. Their main similarity is to enhance your company by giving you the necessary tools to do so.
With a virtual office employees have the flexibility of getting their work done efficiently and not worrying about taking time off for small errands that come up throughout the day. Remote teams are able to collaborate with their colleagues all on one platform. Whether they want to go into a conference room to speak with their team or use screen sharing to go over presentations, the virtual office makes you feel like you're in a physical office from the comfort of your own home.
A virtual office address, or virtual business office, also uses an online platform, but this platform is used to track your mail. This allows remote teams to work from anywhere and still have a physical address for their company to get the essential mail or packages that they need. You are able to monitor and track all of your mail through one platform. With a virtual business mailing address, companies can have their mail delivered to more than one location. If the team works out of several countries, they can have one mailing address per country if they wish to do so.
So what do these two terms have in common? To reduce cost and enhance security.
Reduce Cost. Both these platforms allow you to save a ton on cost. Without having a physical office for all your employees, businesses no longer have to pay for a physical office. Companies can save thousands of dollars a year without having to pay for a lease. The cost of having a virtual office or virtual business address is significantly less than being in a physical office. Workplace strategy consultancy , Global Workplace Analytics, estimated that companies save over $11,000 each year per employee if 50% of their staff is remote.
Enhance Security. Instead of having security installed for your physical office, most virtual office applications come with password protected, single sign-on, encryption, and other cybersecurity features so your employees and designated guests are the only ones that can access your virtual office. With a virtual business mailing address, your mail and packages are already given the security it needs to arrive safely. Businesses won't have to worry about hiring their own security when you're able to work remotely.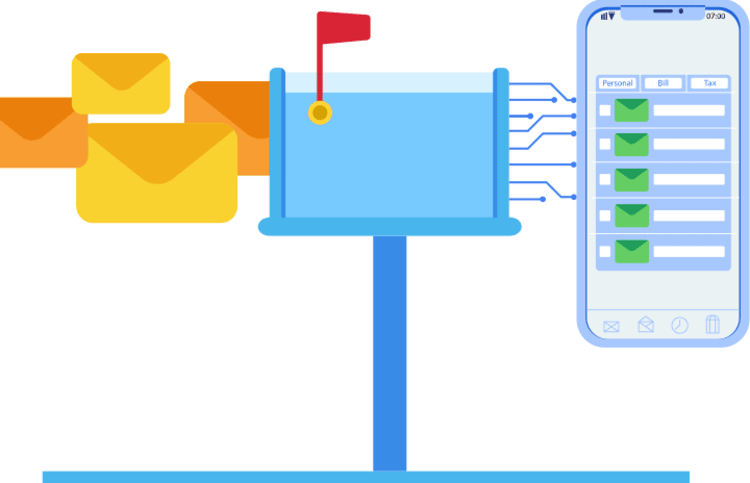 The Differences Between Virtual Offices and Mailing Addresses
The key difference between virtual offices and mailing addresses is that one is 100% online, while the other still has a physical component. An additional important difference is that one is an organization strategy, for example, remote-first, while the other fulfills administrative and legal needs. Every company legally needs a physical address regardless of their workplace strategy.
Virtual office software is fully online. This means that teams who are remote, hybrid or distributed are able to use this software to collaborate with their colleagues. This software promotes positive team culture, collaboration, and day to day communication amongst team members. With a virtual office you can hear nearby colleagues and have small interactions on the way to meetings, just like you would in real life.
Virtual mailing addresses are primarily used for companies that are remote employing a 100%-remote, or remote-first organizational strategy which creates a need for a physical address to register their business and receive their mail. If your company is employing a hybrid or distributed workplace structure then you already have a physical location that your mail can be delivered to.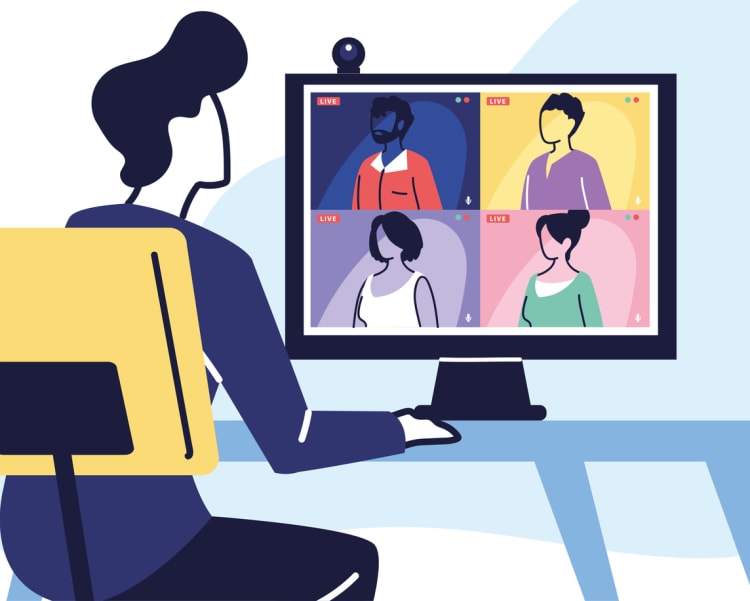 What's Right for Your Business?
Do I need a physical address for my virtual office?
No, you do not need a physical address to use virtual office software. To register your business you will need a physical address, where you can opt to have a virtual business mailing address that you can monitor online.
What is a virtual business address?
A virtual business address is a physical location that has professional staff to receive your mail and packages. Businesses are able to track, open, discard or schedule a pick up online. Virtual business addresses are great for businesses that are remote and don't have a physical location. They are also used to register your business if you work from home or have a team that works remotely.
How do I get a virtual office address?
Creating a virtual office address is simple. Check out these five steps to help you in your virtual office address journey:
Search for a virtual office address solution that is suitable for your business.
Pick a physical location that you would like all your mail and packages to go to.
Pro tip: If you want to pick up your mail, choose an address close to your home base.
Choose the services that you want and customize your package to fit your business needs.
Purchase the customized package
Finish your US Postal Form 1583. This form lets the business professionals monitoring your virtual mailing address receive your mail on your behalf.
Can a virtual office be used as a physical address?
No, a virtual office is an online software application that replicates the benefits of a physical office, but in a non-physical workplace. Virtual offices do not provide a physical address needed for business mail.
Should Your Business Consider a Virtual Office?
If any portion of your team works remotely, then the answer is absolutely. Virtual office platforms solve a number of challenges that face hybrid and remote companies. Looking to learn if a virtual office is right for you? Schedule a time to speak with a member of the team.
Benefits of Virtual Offices
While each organization is different, the challenges facing remote and hybrid teams are often quite similar. Those companies that choose to utilize virtual office software typically find that something magical happens. Often this is not just one thing, and include:
Iterating Faster. By reducing the number of large structured meetings, companies find that their virtual office helps their team iterate and problem solve faster.
Breaking Down Organizational Silos. A lot of remote workers say they are very efficient but complain about feeling siloed to their specific work. Using a virtual office foster's organic and impromptu collaboration and interaction to occur.
Greater Equity. Making all the team members visible in one virtual workplaces, including management, makes employees feel like they are "in the know." If they have a question for upper management, they can simply walk up to them in the virtual office. No need for a formal email or structured meeting.
Creating a Sense of Belonging. Company culture is hugely important for any company, but that especially true in today's difficult hiring environment. By having employees work side-by-side virtually, they begin to naturally create and strengthen bonds amongst teammates.