Are you curious about the future of work? Want to know what the remote work landscape will look like in 2022 and 2023? In this article, we'll dive into the latest remote work statistics and trends for the coming years and explore how the pandemic has transformed the way we work. From the growth of remote teams to the rise of virtual events and remote collaboration tools, we'll paint a picture of what the future of work could look like. Don't miss out on this opportunity to stay ahead of the curve and get a glimpse into the exciting world of remote work!
What is a Digital Nomad?
Digital nomads are people who work remotely while also traveling from one place to another. Such professionals work from locations where they have access to wireless internet. 31% of remote employees now work 4 to 5 days a week from their remote offices. The digital nomad lifestyle is fast becoming a lifestyle among professionals who also love to travel and no longer want to stick to the 9 to 5 life.
Digital nomads are individuals who are location-independent and rely on technology to perform their work while leading a nomadic lifestyle. They work remotely and telecommute instead of being physically present at an office. The remote work model facilitates the professional lives of such workers.
In a world that is embracing remote work at a staggering rate, there are many work-from-anywhere trends that are defining and then redefining the work environment. Explore ten remote work trends that shed a light on this method of working.
Benefits of Remote Work
There are many different benefits of remote work and remote-first models. The most important ones are:
Working From Anywhere
Remote workers can work from anywhere they like. Digital nomads are remote workers who no longer work from their homes but travel and work from new locations. Even when employees work for a company, they can move to any city and prioritize their lifestyle instead of living near their office.
Flexibility
The remote work environment provides employees with all kinds of flexibility. They can work from anywhere. Check out the Top 10 Best States for Remote Workers in the U.S.

They may also break the normal routine to the 9 to 5 workday. Interestingly, flexible work hours can be just perfect for employees who prefer working at night. Such flexibility can also be beneficial for employers seeking to stretch their working hours.
Low Cost For Employers
Studies show that companies that allow their employees to work part-time save money. These savings increase further when your employees work fully remotely. There are several areas where you can save money, such as real estate expenses, in-office perks and amenities, and transportation subsidies.

Having people working from their location of choice means fewer cost-heads and expenses.
More Time, Less Commuting
On average, Americans spend ten days a year commuting one way to their office. Then there are others who spend more than a month commuting per year. Commuting not only costs time but also causes anxiety and stress. Working remotely eliminates the need for commuting, thus saving you valuable time and other hassles that come with it.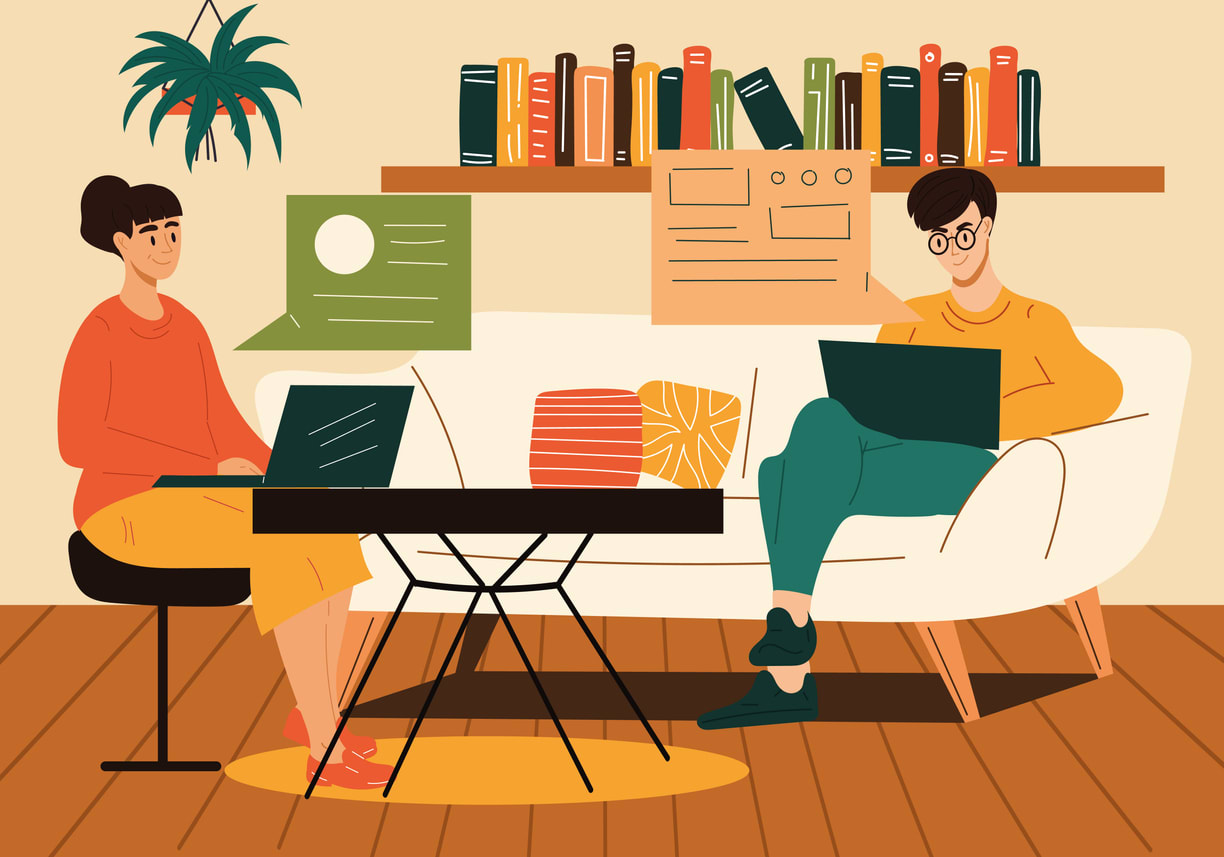 Challenges of Remote Work
While working remotely does come with its own set of challenges, they can generally be easily addressed with the right strategies and tools. Some common challenges that remote workers may face include:
Technology
When people work from the office, they have access to computer systems, internet connectivity, software applications, and all the essential peripherals they may need. All the technology setup is taken care of by the company. Working remotely, people will have to set up their own systems and, therefore, should have a point of contact who is reachable for any technical assistance.

While having a laptop is usually the bulk of what an employee will need, Wi-Fi connectivity can sometimes be an issue when working from remote locations. However, modern internet technology enables connectivity from almost anywhere in the world unless you desire to work from the middle of the Amazon.
Staying Focused
Staying focused can often be a challenge to many remote workers. However, most people working remotely have successfully overcome this challenge, as the average productivity rates for remote workers are higher than those for the average office-based worker. Employees can create and follow strict work schedules to prevent getting distracted, and managers can conduct periodic one-on-one meetings with employees to ensure that goals are being met.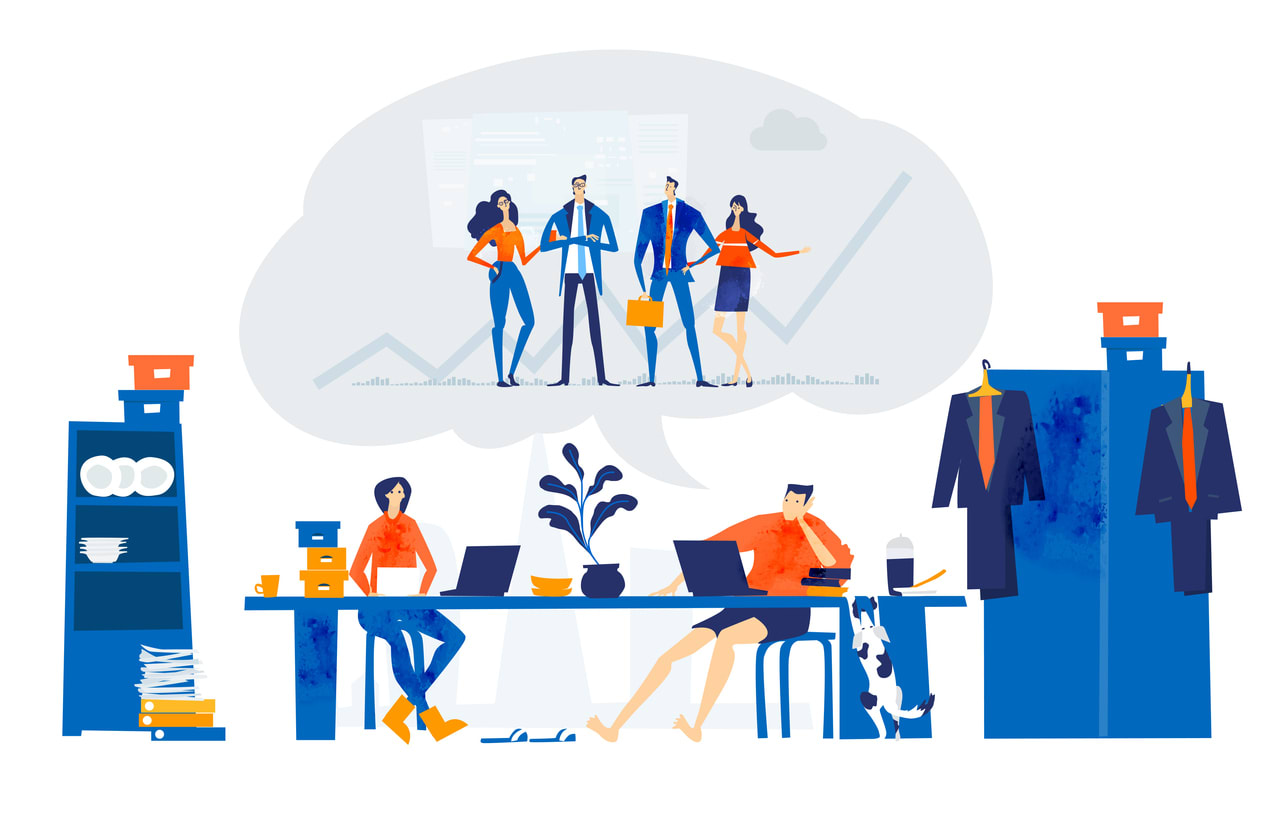 Top 10 Trends of Remote Work
Now that you have an understanding of what remote work and digital nomad stands for, it is worth taking note of the top 10 remote work trends:
1. Remote Work Productivity Stays High
Before the pandemic set in, a survey showed that around 5.6% of employees worked from their homes. In 2022, the survey reported that 15% now work remotely from their homes. Those are some important sets of remote work statistics before and after covid. Many employees are now rethinking commuting and are more interested in a hybrid work solution. Remote workers, who spend more time working, contribute to greater productivity levels.
2. Corporate Cybersecurity is Rising
Organizations are dealing with remote work cybersecurity with greater importance. Companies realize that remote work requires their employees to access confidential and private information in different settings and countries. Employers are not only creating systems for controlled data access but also protecting that data from potential security breaches. And the good thing is that corporate cybersecurity is rising.

Some of the cybersecurity-related statistics of interest are as follows:
At 46%, the United States was the target of almost half of cyber-attacks in 2020. This was also more than double that of any other nation.
The global information security market is expected to cross $366 billion by the year 2028.
Cyber fatigue or indifference is a big concern in preventing cyberattacks, and businesses need to become more focused on cybersecurity.
43% of security breaches are caused by internal sources, intentionally or unintentionally.
Some of the important cybersecurity priorities of companies that enable remote work include:
Multi-factor authentication
An always anti-malware approach
Application of least privilege access
Company data protection
Keeping software application versions up-to-date
3. Growing Focus on Employee Well-Being
One of the most important work-from-anywhere trends is employee well-being becoming a priority for employers. At the same time, workers are also beginning to prioritize their own well-being. This point became even more prevalent as some surveys showed an increased tendency to feel lonely among remote workers. Employers are now exploring new ways to enhance social connections for their remote teams.
4. Emphasis on Culture & Collaboration
Another important trend is that employers are working to maintain a robust remote work culture and collaboration between their remote workers. In that regard, companies want to enable strong communication between their remote team members to enhance company morale.
5. Expert Skill-Sets Reach Everywhere
People with a wide range of skill sets are no longer limited to larger cities. The remote work model allows them to work from anywhere. This means employees can take their skill sets and go to the smallest towns across the world. This not only brings talent to more locations but also brings wealth to small towns and rural areas.
One of the related remote work trends is that an increasing number of employees now love their job more. They are no longer 'living for the 'weekend'. Studies show that people working from home are much happier. Consider important remote work statistics stating that employees working from home were found to be 20% happier.
6. Emphasis on Hiring Strategy
Hiring strategy has become more important for employees than ever before. With the remote work model becoming the big trend, companies have to redefine their strategy to expand their job offer to the global playing field. Sophisticated systems are now required to attract the right market sector and the best candidates from that sector.
7. The Increase in Hybrid Work
In the United States, 13% of employees prefer to work exclusively from home, while 31% desire a hybrid model, and 52% plan to work completely on-site. The remaining employees are unsure of their preferred work arrangement. These numbers demonstrate the diverse preferences of the modern workforce and the need for employers to offer a range of options to meet the needs of their employees.
By offering a hybrid work model, employers can tap into the benefits of remote work, such as increased productivity and cost savings, while maintaining the social and collaborative benefits of a physical office. At the same time, employees can enjoy the flexibility and autonomy of working from home while still maintaining a connection to their colleagues and the office environment. Ultimately, the hybrid model represents a win-win for employers and employees, offering the best of both worlds.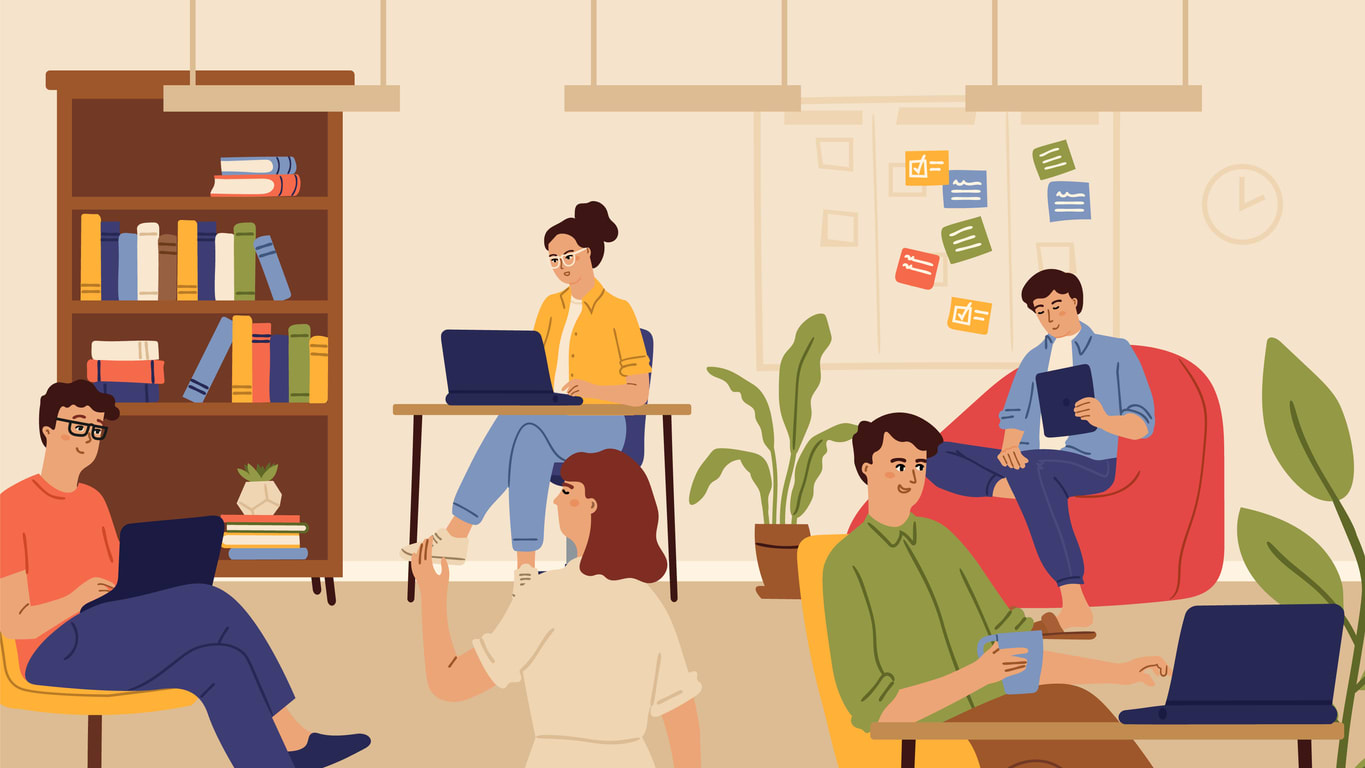 8. More Employees Value Remote Work than Higher Compensation
Studies show that a larger percentage of remote workers in 2022 prefer to work from home instead of getting a raise in their compensation or promotion. The most common reasons cited by the employees included:
Being able to avoid commuting
Saving money in multiple ways
Improvement in work-life balance and wellbeing
9. Virtual Interviews Growing in Popularity
The employee-employer relationship and the overall work landscape are changing due to the remote work model. Virtual interviews are currently becoming the norm. Businesses now rely on video conferencing technology to conduct virtual interviews, and this trend continues to grow at a fast pace.
Consider the following remote work statistics for 2022 in this regard:
61% of hiring managers want to use a combination of in-person and virtual interview techniques
22% want to use only virtual interviews
Hiring managers are preferring virtual interviews because of the cost-effectiveness, speed, and convenience involved.
Around 80% of candidates in a study were eager to experience video interviews used as part of their hiring processes.
An increasing number of employers now use video technology to conduct virtual interviews.
10. Greater Employee Ownership
Many employers are using software systems to keep track of employee work when the latter work remotely. Still, the overall concept of working remotely is providing employees with greater ownership over their workday. Many employers are leaning into the trust they have in their employees to allow them to manage their workdays in ways that work best for them.
All of these work-from-anywhere trends and statistics shed light on the growing importance of working remotely. It is no longer about working just from home. More and more people are taking up the digital nomad lifestyle, and remote teams could mean that the workforce is scattered around the country or even across the world.