Make remote classrooms interactive and fun with custom virtual backgrounds, theme days, games, and a dash of creativity.
Even with the easing of the pandemic, one thing is clear: virtual meetings are here to stay. For many people, the pandemic was a chance to prove they could do their jobs from home, avoiding arduous commutes, and staying closer to their families. After getting a taste of the future, working remotely is now the preferred way forward for many. Unfortunately, virtual meetings haven't been so easy for teachers.
Of the myriad problems teachers faced during the pandemic, decline in student engagement was one of the worst. The monotony of talking heads on Zoom lead to a decline in students' absorption of school material. Students were able to coast through their education with their cameras off, disengaged, and missing out on integral parts of their studies.
Thankfully, there's a better way to make virtual learning fun for both student and teacher: Kumospace, a virtual meeting space that works more like a party than a prison. With Kumospace, you can enter the world of a virtual classroom, with places to sit, opportunities to break into different corners for group assignments, and easy interaction with your classmates. You can also customize your virtual background and add your own music playlist or YouTube videos. The video chat platform has been used by a number of K-12 schools as well as for interactive courses or events for Harvard University, Columbia University Business School, and Tufts University, among other institutions.
In other words, Kumospace actually engages students. If they don't watch out, they might learn something!
Here are a few strategies to make Kumospace work best for you for your remote classroom needs.
Incorporate Theme Days by Switching Floors
Not all Kumospace spaces are alike. If you feel like adding a little something-something to spice up the space, change up the atmosphere with one of the many engaging environments available for your remote classroom. You can choose from Kumospace's Park, Living Room, or Office template. Perhaps you want to invite your students to a game day with a Monopoly theme or a holiday-themed space?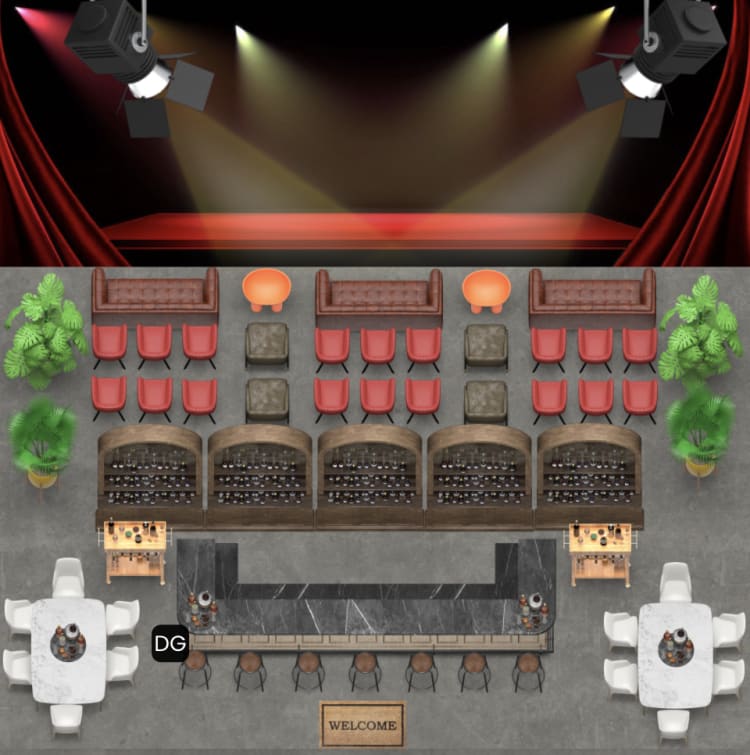 Whatever you can imagine, you can build it in Kumospace and keep students super engaged. Adding a little variety to your classroom can be fun and effective.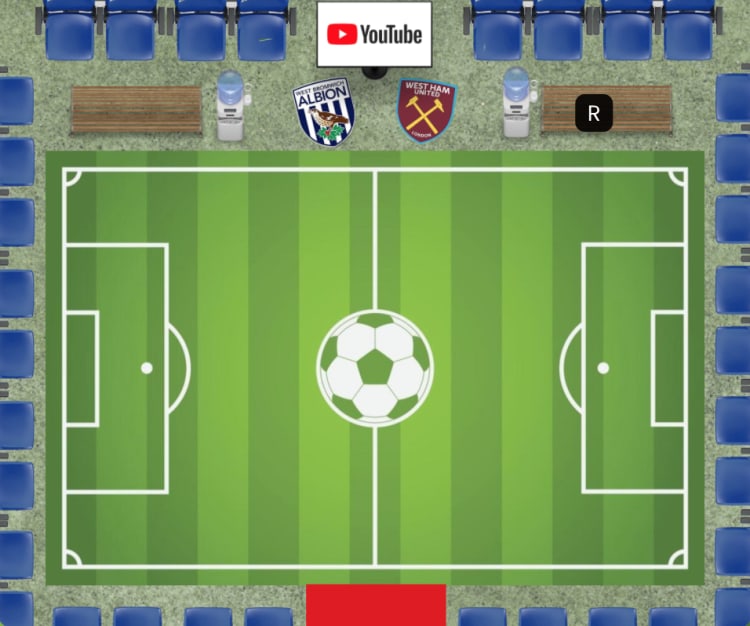 Scope out some examples of Kumospace templates (below and above) from our team members, who have built stages, a soccer stadium, a Pride-themed space, game spaces complete with interactive chess, and more.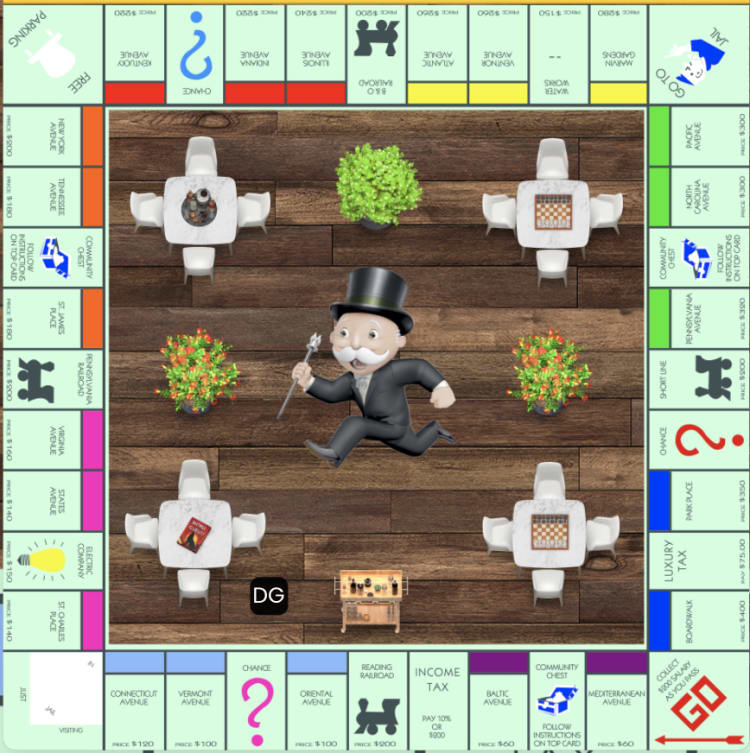 Arrange Book Clubs
Gather round with your literary-minded cohorts in a build-your-own Kumospace book club space. Whether you're teaching a time-honored Hemingway classic to your English class, or wrapping up the latest from Margaret Atwood, Kumospace offers your group the ability to gather together in a circle for those deep philosophical conversations that can only be sparked by a good book.
Here's how you can add custom images to your Kumospace:
Break Out Into Group Projects Using Spatial Audio
What proper classroom doesn't break the students into randomly assigned small groups to work on collaborative group projects? Thanks to Kumospace's spatial audio feature, every student can move to a corner of the floor to have private conversations while also being able to stay all together on a single floor. Not only does this eliminate the logistical headache of breaking in and out of groups that's so prevalently found on other virtual platforms like Zoom and GoogleMeet, but it also keeps the flow of the class going smoothly. With the teacher as the space's official host, he or she always has the ability to chime by over all conversations to rally everyone back to the full class using Kumospace's Broadcast feature.

Play Some Classroom Games
Classic games like Duck, Duck, Goose and Red Rover aren't just staples of the elementary school experience, they also help build necessary tools for young minds. These games are integral for the development of students' group cooperation and strategy skills. In addition, they also go a long way towards enforcing stronger memory in growing brains.
Whereas other virtual classroom spaces lack the infrastructure to keep these games going, the way Kumospace operates allows for the physical nature of these games to thrive. Kids can divide up into teams, set themselves up in a circle, or even chase after each other for a game of virtual tag. Plus games like chess and CodeNames are built into Kumospace's custom spaces features, which you can drag and drop into your Kumospace for your class to start playing immediately.
Invite Guest Speakers and Sprinkle in a Class Surprise
One aspect of teaching that's been made easier with the advent of virtual learning is the availability of guest speakers and lecturers. To get the deep dive from a veritable expert, one used to need to go through the hassle to find a time to book the speaker and maybe even spring for travel arrangements. That's no longer the case in an online classroom. To make the guest speaker class event even more exciting, consider filling the classroom full of supporting images that can be strewn about the floor like Easter eggs by utilizing the Custom Images feature.
If the subject is, say, 20th-century architecture, insert an Easter egg somewhere on the floor with a link to an image of a Frank Lloyd Wright building for visual reference.
Have a Stretch Break
Hey, even baseball stadiums set aside time to give the fans a seventh inning stretch. This one's just general practical advice, but since Kumospace helps students and teachers to keep up a higher level of engagement, it might be more necessary to share the reminder. The Kumospace platform is reminiscent of some classic video games with bird's-eye-view format and like those video games, Kumospace tends to keep people in their seats for long stretches of time without them even realizing. It's a good idea to remind your students to keep relaxed with a good group stretch.
What creative ways are you engaging your remote classes? Have any virtual learning tips that we missed? Drop a line to hello@kumospace.com, and send us your ideas.