Looking to take part in Pride online? Make it extra festive with a Kumospace virtual party, drag queen video chat cameos, and your own LGBTQ+ Film Fest.
Brazil is home to one of the biggest Pride celebrations in the world. In 2019, Sao Paolo's legendary Pride event drew in hundreds of thousands of attendees and featured 19 stages of performances along with a stream of rainbow-clad floats. Pride events in Sao Paolo, and all across the world including in New York and Los Angeles, have pivoted to digital experiences to celebrate the LGBTQ+ community in novel ways.
In fact, virtual pride celebrations mean that you can skip parade traffic, don more sparkly outfits, and educate yourself to support LGBTQ+ issues in new ways, including alongside your co-workers. Rob Smith, the organizer of Can't Cancel Pride, told Elle magazine in 2020. "This is an opportunity to shift focus away from the spectacle of Pride and onto the heart and soul of the community and the movement we serve."
What does a virtual Pride event look like? And how can you come up with your own event for work or play? Here are five ideas for celebrating Pride month — without using Zoom — that include kicking off your own virtual Pride film fest, online museum visits, and inviting a drag queen to grace your virtual party on Kumospace.
Celebrating Pride virtually for fun or at work
Virtual Pride Party
Host your own online Pride bash on Kumospace, the video chat platform has virtual spaces complete with disco balls, jukebox jams, fun bars, and rooftop pools. And Kumospace has a dedicated themed space that was built just for Pride — scope it out for yourself in the TikTok video below, and nab your own space here.
Want to further level up your celebration? Ask your guests to don rainbow-hued attire and wear a colorful wig or zany hat. You can also make a Pride music playlist (playing some Prince, Elton John, Bowie or Janelle Monae will get the party started), start a game centered around LGBTQ+ trivia, or host a group cocktail (or mocktail) making activity. Want to make your virtual Pride party especially memorable? Consider hiring a drag queen for a performance, or a drag queen bingo game night — Screaming Queens Entertainment, Party Drag, and Drag Queen Entertainment, are just some of many talent booking companies that have a number of affordable drag performers who are available for virtual events. Or you can actually directly book the hilarious Charlie Hides, who you might recognize from season 9 of Ru Paul's Drag Race.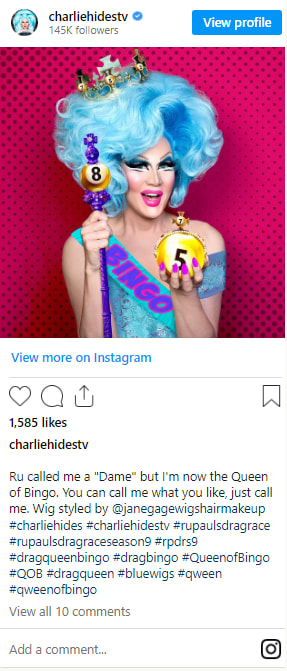 An LBGTQ+ Book Club
Hop on Kumospace and host a virtual book club, or one-time discussion group, centered around queer authors to commemorate Pride month. Afterall, Pride isn't just about the parties, it's a time to reflect on the rights and diversity of the LGBTQ+ community. Queer culture writer, Sarah Neilson writes, "It is crucial to remember that liberation of queer folks is the same as liberation for black folks, for immigrants, for indigenous people; it is a fight against oppression."
There's, of course, a vast collection of LGBTQ+ books available. Here's a number to choose from:
Giovanni's Room by James Baldin
The Argonauts by Maggie Nelson
The Color Purple by Alice Walker
On Earth We're Briefly Gorgeous by Ocean Vuong
The Picture of Dorian Gray by Oscar Wilde
Boy Meets Boy by David Levithan
Redefining Realness by Janet Mock
Aristotle and Dante Discover the Secrets of the Universe by Benjamin Alire Sáenz
Rubyfruit Jungle by Rita Mae Brown
Crossfire: A Litany for Survival by StaceyAnn Chin
The Tradition by Jerico Brown
Pride-Themed Virtual Film Festival
Are you a cinefile? Or do you simply love watching movies? Start a virtual Pride film festival with your pals or colleagues. We love using the program Watch2Gether, which helps you sync media so you can, you guessed it, watch movies together. Here's some ideas for movies to kick off your own DIY Virtual Pride Film Fest:
Moonlight
The Kids Are Alright
Call Me By Your Name
Milk
Paris is Burning
The Birdcage
A Secret Love
Rent
Imagine Me and You
Priscilla Queen of the Desert
Carol
Beginners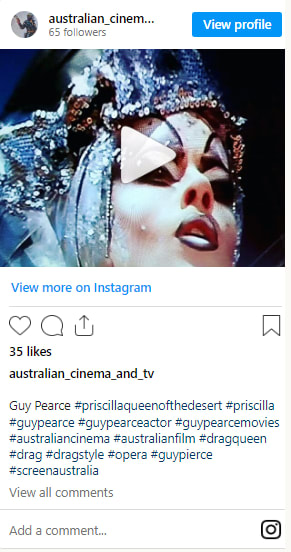 A Virtual Museum Visit
LGBTQ+ lunch and learn
Pride isn't all about rainbows and listening to Dolly Parton on blast (although that's fine if that's your jam, too) it's about raising awareness on LGBTQ+ issues and history. One way to take part in Pride at work is to throw an LGBTQ+ lunch and learn. Your team can head to Kumospace during lunch (or another break time) and you can stream an LGBTQ+-centered TED Talk or invite a speaker to chat about how to be an LGBTQ+ ally at work (our friends are big fans of Nerd Talks). Invite your colleagues to get comfy on their couches, and be prepared to listen.
You might be wondering why celebrate Pride virtually at work? According to the LGBT Speakers Agency, "There are several reasons to celebrate Pride Month in your workplace. From increasing inclusivity to retaining talented LGBTQ+ employees, progressive companies are 70% more likely to capture new markets due to the benefits of diversity... The current generation of consumers are significantly more morally conscious, and regularly hold businesses to account for their stance on social issues."
What ways are you celebrating Pride online? How does your work, or friend group, recognize Pride month? Do you have any ideas we missed? Drop a line to hello@kumospace.com, and send us your ideas — or your fave LGBTQ+ memes.