Many companies are looking to bring their employees back to the office after the work-from-home revolution of the pandemic that has evolved into remote work and hybrid work setups. While there is a general perception that things will return to the traditional way of working from an office, market trends and studies say otherwise.
Remote work is here to stay. According to a study, by the end of 2022, 25% of professional jobs in North America will involve remote work. The report also claims that remote work opportunities will keep growing throughout 2023.
Remote teams can help your business boost productivity, lower costs, and become more agile. However, such a system is accompanied by a new set of challenges for your managers, who most likely have been trained within the environments of the traditional workplace.
So, what are these challenges of managing remote employees? What steps can you take to overcome the challenges of managing remote teams to drive greater efficiency and productivity when working remotely? Find out the answers in this guide.
Why are Teams Continuing to go Virtual?
Since remote work is here to stay, teams will continue to go virtual. The fact is that virtual work had been growing even before the pandemic showed its face. According to an IBM poll, 54% of workers desired to continue with this mode of work after the pandemic and 75% expressed their desire to work occasionally from home.
So, it is no big surprise that more workers and teams continue to work virtually.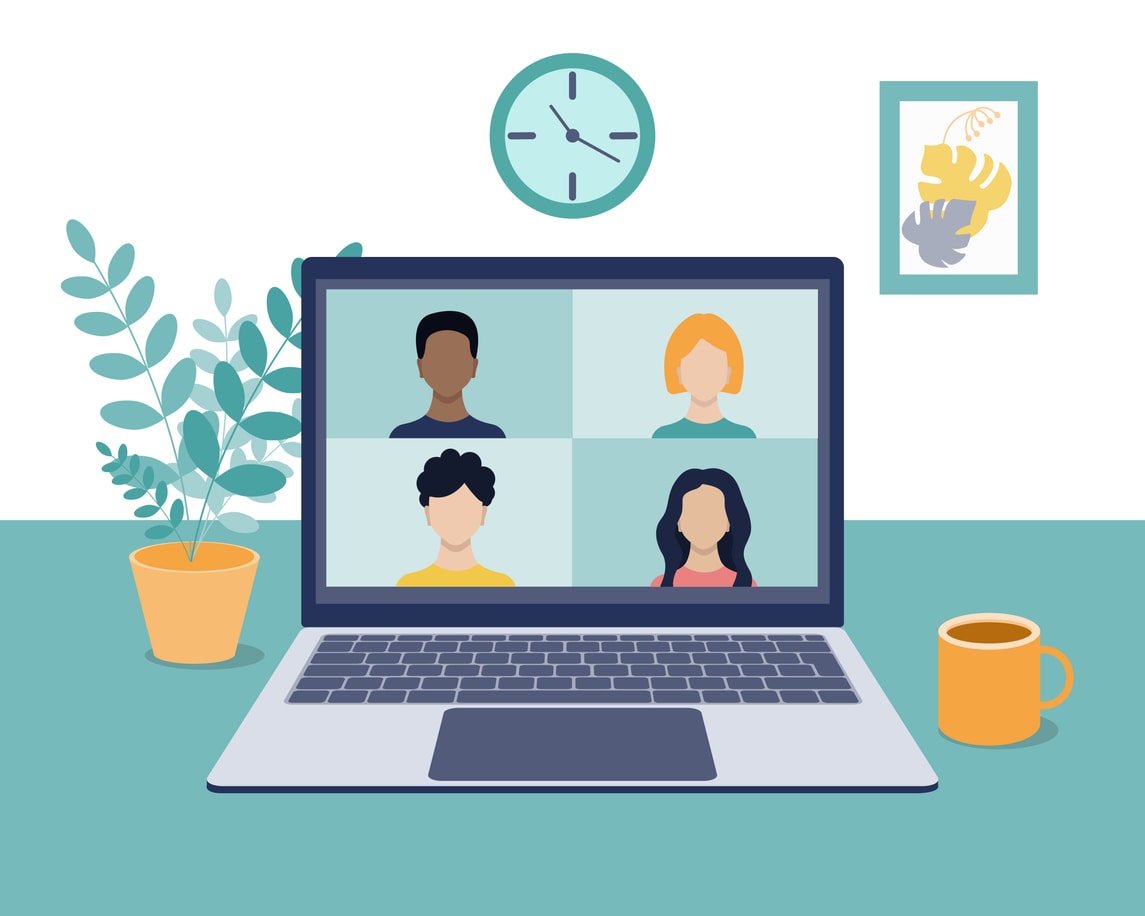 What Is a Virtual Team?
A virtual team is a group of individuals who collaborate on work and share information from different locations with the help of specialized technology, such as video conferencing. Virtual teams are also referred to as remote teams, and they engage in remote work.
Remote work is the practice where employees work from locations other than their central office. These locations can be their home, shared space, co-working space, or any other place outside the conventional office building. While fully remote work has grown rapidly over the past couple of years, hybrid work has also caught up fast. It is a mix of both on-site and remote work. Some of the key similarities between these two systems include:
Both need online systems
Employees get the chance to work from almost anywhere they like. However, there is lesser flexibility for hybrid workers. Both hybrid and remote work set-ups work within the framework of virtual work.
Both can contribute to an increase in productivity.
Benefits of a Virtual Team
Creating and managing a virtual team offers many benefits, both to employees and employers. While remote workers get to enjoy more flexibility, employers do not have to invest largely in physical office spaces and resources.
Some of the noticeable benefits that have been associated with developing efficient and productive virtual teams include:
Employees tend to have increased loyalty
Your business can stay operational around the clock
Employees tend to be happier
Remote workers tend to take fewer days off
You can expect a significant surge in productivity
As an employer, having remote teams is more cost-efficient
Remote teams also help in reducing your organization's environmental impact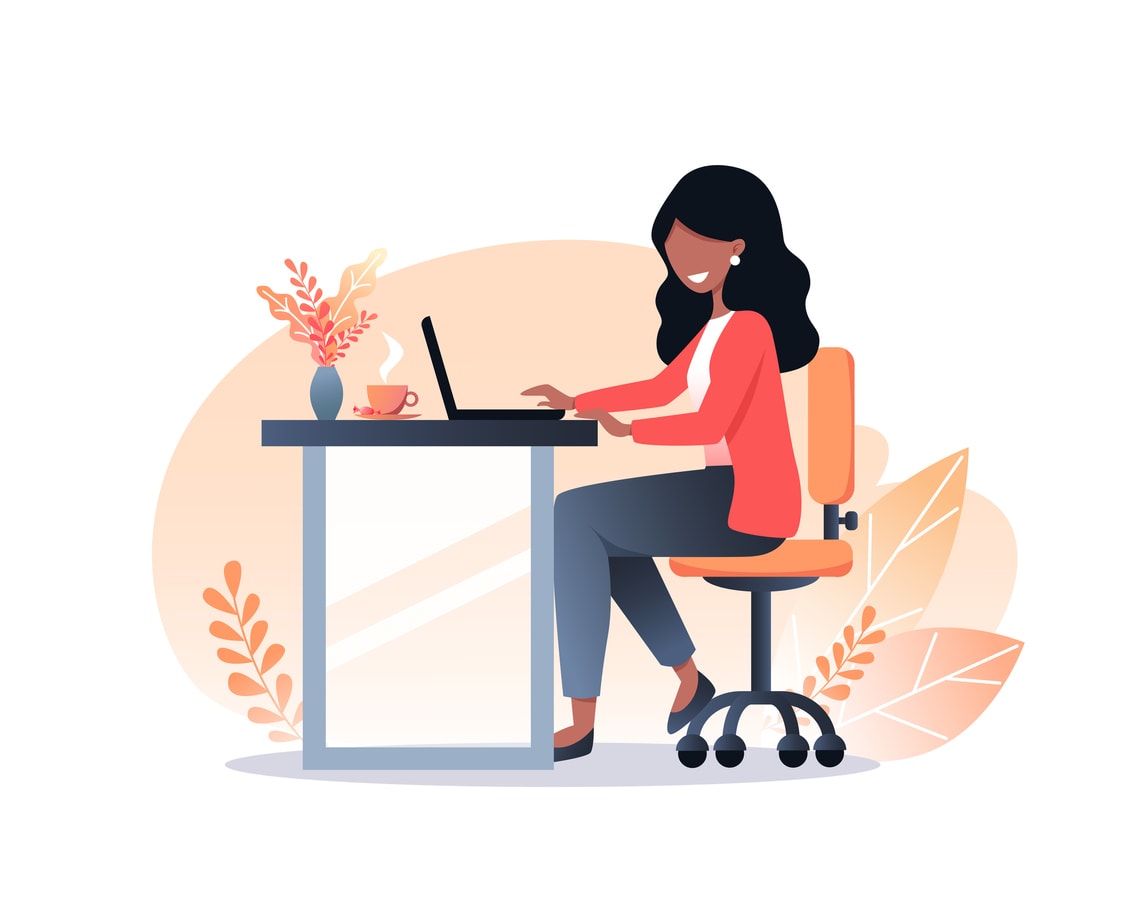 7 Challenges of Managing Remote and Hybrid Employees
Remote work and hybrid work are different from the traditional, on-site way of working. When people work from their homes or other locations, they are separated from their managers. While a new set of challenges may arise in managing remote employees, we outlined what you can expect to see and how to resolve these issues.
Here are 7 remote team challenges that you may come across when managing remote employees, and how to tackle them:
Lack of Proper Communication
Effective communication is central to the success of any remote team's endeavors. In an ideal remote work environment, the managers must know what each member of their team is working on. The team members should also have knowledge of what other members are working on. It is possible for this knowledge to be lost when the team is working remotely.
This is one of the biggest challenges of managing remote employees and can be overcome by ensuring that your workers keep everyone else in the loop on the progress of their individual projects. At the same time, the central managers should keep all team members informed about the project's overall progress.
Conduct daily short

meetings

via video conferencing
Make use of internal team communication tools
Your team must be highly encouraged to maintain clear and regular communication with each other.
This will create a sense of shared responsibility and fuel collaboration.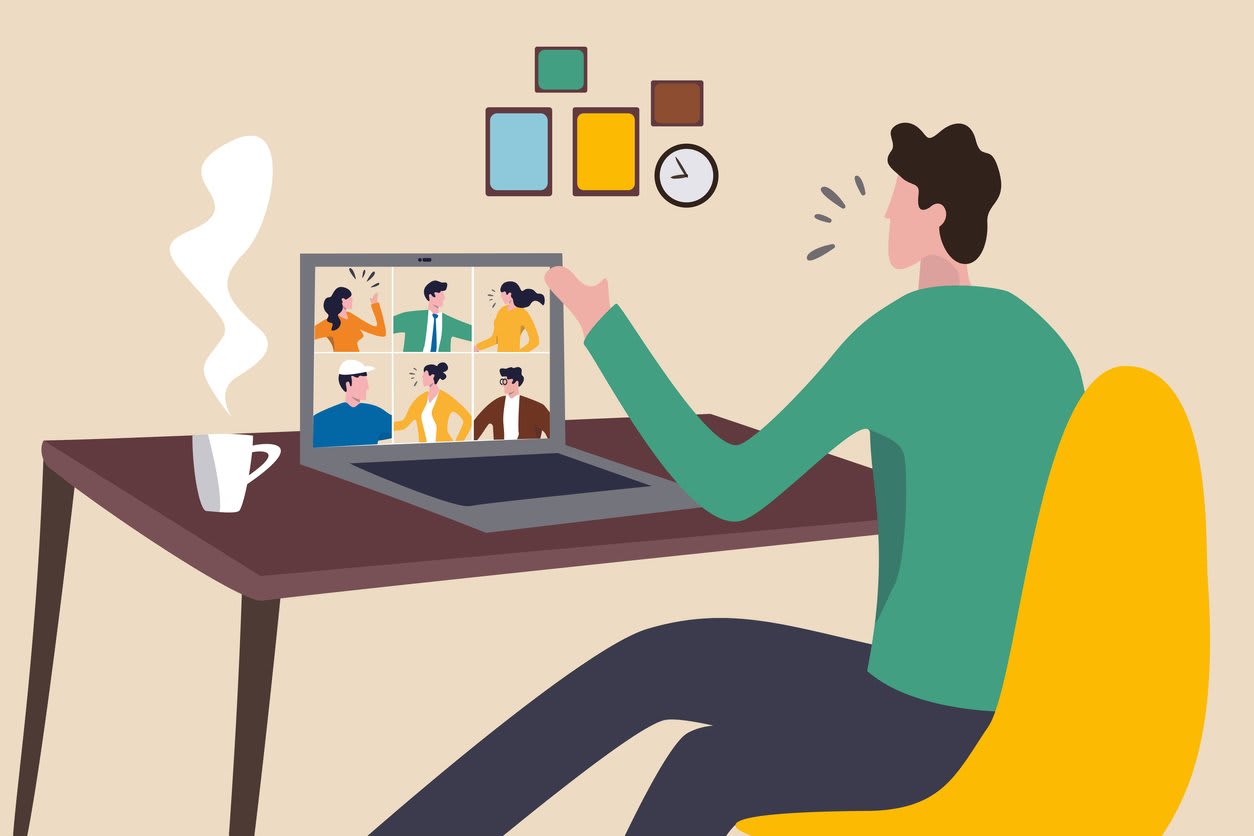 Absence of Face-to-Face Interactions
An important aspect of working in a traditional office environment is the chance to know other people personally. It is one of the long-acknowledged communication challenges of remote team management that workers find it difficult to build connections with each other.
There are some solutions to overcome this challenge. They include:
If your company's resources allow, make plans for your remote workers to get together once in a while in person or

commune virtually.
You can organize annual

company offsites

in a specific location.
You can also provide additional time during work hours so that your remote employees can enjoy each others' company, over a game or a virtual happy hour.
Inability to Access Information
One of the big challenges of managing remote employees is the lack of access to information. Employees working from a different physical location than the central office often feel like they don't know who to turn to for answers to questions that may pop up in their minds.
This challenge can be addressed by equipping your video conferencing applications with instant chat functionality. This can allow fewer formal conversations while getting any time-sensitive questions instantly answered. As a manager, you can set an example for your remote employees by using instant chat yourself.
Decline in Employee Morale
As mentioned above, there is a lack of face-to-face interaction in a remote work environment. Employees can have concerns and questions that may go unanswered for a long time. Those questions can build up over time, making some employees feel disconnected from your company, thus affecting their work and productivity.
You can overcome such remote team challenges by creating virtual meeting check-ins. You can carry out your daily video call check-ins in groups for convenience, or hold one-on-one meetings. They can help in building trust and creating opportunities for open communication.
Follow these tips to make such meetings effective:
Conduct these meetings regularly
Managers must have designated time for answering employee concerns and questions
Place an emphasis on mentoring your remote employees, not just managing them
Loneliness From Social Isolation
Remote workers often complain about the sense of feeling lonely due to social isolation. They experience limited opportunities for social and casual conversation. This makes it difficult to create a sense of belonging to the team or organization.
This is also one of the communication challenges in remote team management. Providing a virtual workplace that promotes burst communication and informal chat opportunities can benefit not just the team, but the company as a whole. There are two ways this can benefit your remote team and organization:
It encourages relationship building outside of just work
It creates the opportunity to engage in spontaneous work conversation
It is also helpful to promote socialization by periodically hosting team-wide virtual events, where coworkers get the opportunity to mingle, and have fun, with ease.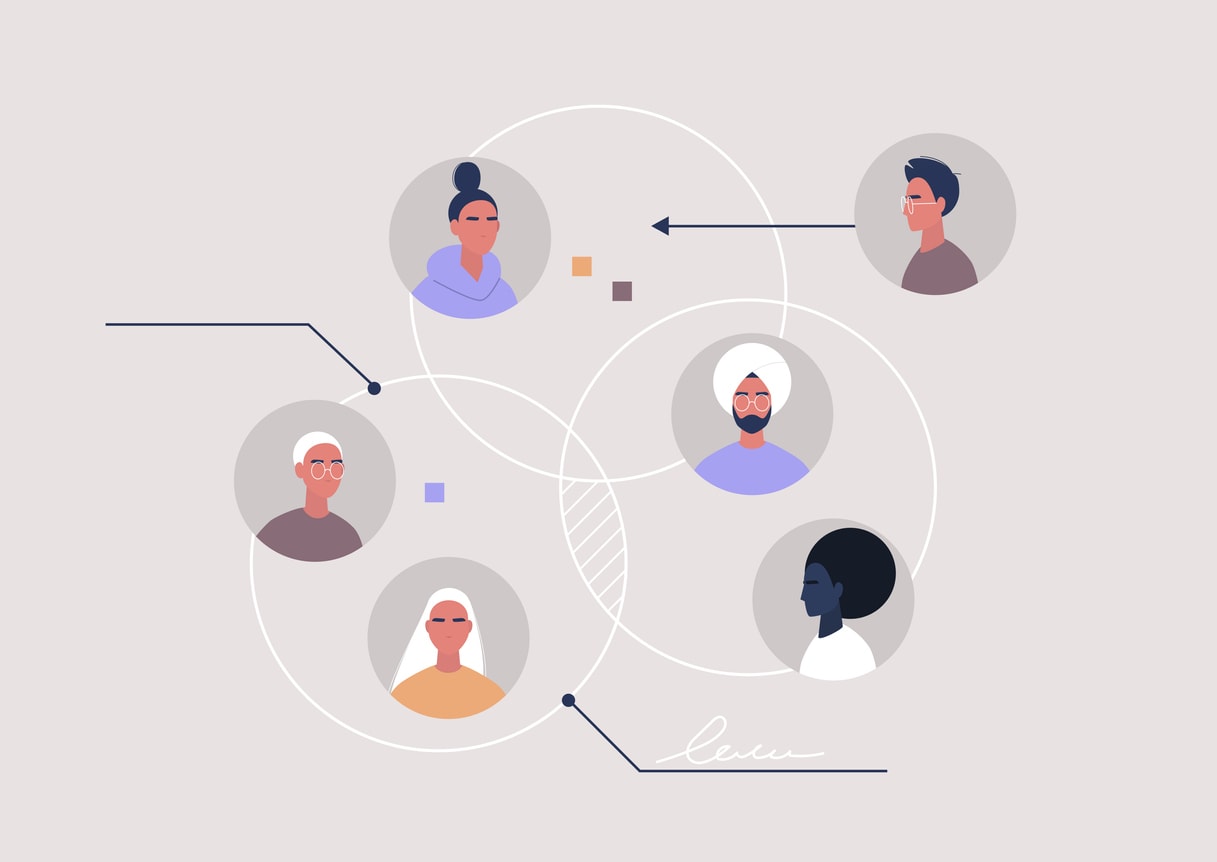 Not Keeping Track of Remote Team Members' Productivity
Many times, managers can lose track of the productivity of their team members. The scenario may start to look like this:
No longer keeping track of what work is being done
Not tracking who is doing what work
Not knowing whether someone is doing what they are meant to do
This scenario can cause a remote work set-up to fail. It is a common and major challenge in managing remote employees. You can overcome this challenge by monitoring and assessing your remote employees with the same KPIs used for evaluating your on-site employees. This will result in everyone knowing what they are meant to do, what they are doing, and each remote worker being held accountable for producing work on time.
Reduced Team Cohesiveness
It is common for managers to find themselves in situations where they are managing teams of remote and on-site employees. And it often occurs that one group tends to receive more benefits than the other. This is one of the crucial challenges managing remote teams that need to be overcome in time.
You should treat your remote workers the same way that you treat your office workers. For example, your remote team members may have flexible work hours. So too, you should take steps to extend the same benefits to your on-site workers.
Solutions Outweigh the Challenges
As mentioned in the beginning, remote work is here to stay. Even if your organization follows the hybrid approach to virtual work, you may still encounter the challenges of managing remote teams. The solutions mentioned above far outweigh the challenges because remote work and hybrid work are the future. Businesses will have to continue integrating these modes of work into their operations and ensure they are meeting their productivity and efficiency goals.
From the perspective of business and communication, the most important aspect of the pandemic was not that it taught managers and workers how to use video conferencing platforms. It was that it forced everyone else to start using such tools. There was a coordination challenge, and everyone seemed to have jumped over this problem at the same time.
According to a PwC report, less than 20% of executives want their companies to return to an on-site work environment. When it comes to managers, over 80% are seeking ways to extend remote work options. Many major employers, including some big-tech corporations, have already announced that remote work will become permanent in their offices.
The above-mentioned points address the importance of recognizing a challenge and taking the proper steps to overcome it. While it's necessary to train managers to implement successful emote work communication, the benefits are multilayered with lasting effects. For more information and guidance on the challenges of managing remote employees, check out Kumospace to help boost your company culture while working remotely.