A couple of years ago, getting ready for a career fair meant packing a bag, getting dressed, and allotting additional time for travel. However, today, updating Wi-Fi connections and choosing video backdrops is a big part of the preparation process. The thought of substituting virtual events for in-person ones may seem questionable, but it gained popularity in 2020 and has made virtual networking events the safest, most efficient meeting option.
Virtual career fairs are a great way to network with businesses, whether you're looking for a new job or an internship. Many people need to become more familiar with this way of networking for jobs, as it's the future. Learn how to improve your resume and earning potential, from setting up your stage to showing your skills.
What Is a Virtual Career Fair?
A virtual career fair is a popular type of virtual event that creates an online meeting place for companies and job seekers. Finding a paid internship or new job path may be on the list for folks who wish to improve their skills this year. These gatherings bring together reputable businesses looking to hire individuals like you. Although virtual job fairs may seem unusual compared to conventional in-person career fairs, there are some benefits, such as saving travel time, saving money, and feeling more comfortable sitting in the physical environment of your choosing.
You probably have a few questions before registering for a virtual networking experience. You may wonder if you should present yourself as you would for a live event or how you can stand out in the virtual crowd. The suggestions below include preparing for a virtual career fair and attracting the businesses you want to apply to.

How do Virtual Career Fairs Work?
To begin with, register! Contact the career center or organization hosting the career fair at your school if you need clarification on upcoming events. Continue educating yourself about the job opportunities and practice interview questions to get accustomed to the process.
1. Verify Your Wi-Fi Connection
Wi-Fi is now more essential than ever, and a virtual career fair relies on a strong Wi-Fi connection. A major part of preparing for the virtual job fair is making sure you have the best video conferencing setup, which includes good Wi-Fi and bandwidth. The last thing you want is for your connection to freeze or for you to get dumped out. If your house has weak Wi-Fi areas, place your setup where the best signal is. Using the video program you'll be employing, call a family member or friend to check your connection in advance of the career fair. Start setting up your meeting station if your Wi-Fi passes the test. If not, try again at a new location after restarting your Wi-Fi router.
2. Prepare the Venue for Your Meeting
Place your computer in a clean, quiet area for work. Make sure your phone is off, that you are sitting in a bright space with optimal lighting, and that nothing distracts you visually or aurally. In addition, before the event begins, switch on your computer camera to test your video background.
In order to be in the right mindset for the virtual career fair, create an environment that's conducive for focusing. Try to keep distractions at a minimum for both you and the recruiters. Make sure there's no background noise so that you keep the hiring manager's attention on you throughout your online meetings.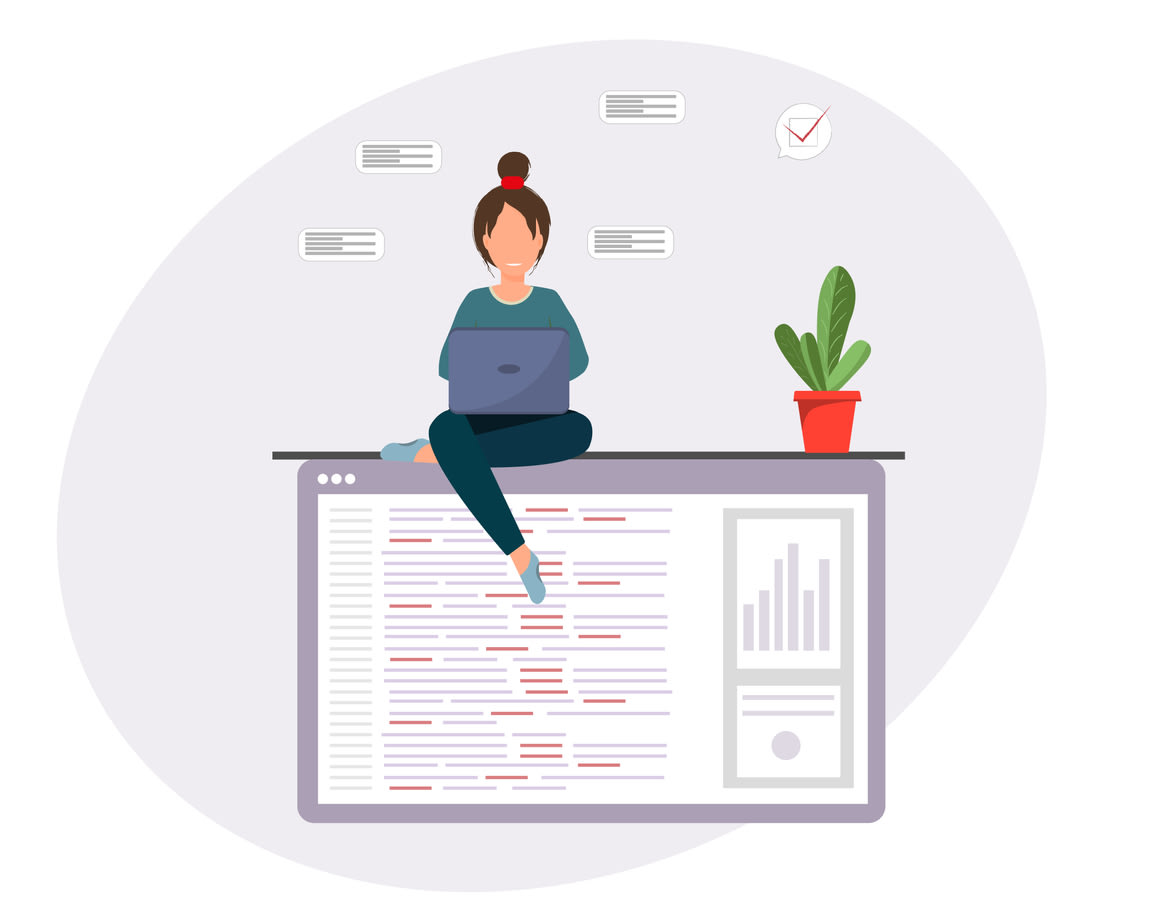 3. Make Necessary Changes to your Handshake profile.
Handshake is an online career management system. It is used by many businesses to recruit college students. Therefore, ensuring your Handshake profile is complete and up to date is the first step in getting ready for virtual fairs. You can receive individualized suggestions for upcoming virtual events using your Handshake profile. Additionally, employers search for students to invite to their sessions using profile fields. Don't let a profile that isn't full or outdated prevent recruiters from finding you.
Verify that the fundamentals—graduation date, academic year, major, GPA, and work authorization—are correct.

In order for recruiters to know whether jobs and internships are a suitable fit for you, choose the job kinds, regions, and roles that interest you.

Include your education, abilities, and any prior employment.
Whether you use Handshake or a different career management tool, frequently update your profile to reflect any recent changes and check to ensure there are no typos or missing information. During the virtual career fair, be prepared to talk about anything that appears on your profile, from hobbies to past employment.
4. Check Out the Businesses You Want to Contact
Create a strategy before the meeting begins. Request a list of potential employers attending this event from your career center. Utilize job sites like Glassdoor, LinkedIn, or Google to research each employer. Decide which jobs you could be interested in and succeed at. Reach out to the employers on your list before you speak with them during the event. Make sure you showcase your soft and technical skills and how they fit each company's needs throughout the virtual career fair.
To view the complete list of employers who are hosting sessions, visit the virtual fair details page. From there, you can navigate to each employer's Handshake page to read evaluations from previous workers and learn more about them. Make sure to reserve your position for sessions with the employers you are interested in as soon as possible.
In addition, do more research on an employer than just their Handshake profile before registering to attend their virtual fair session. Search online for recent news stories and other pertinent information, then visit their company website. This will assist you in formulating session questions and generating dialogue during any one-on-one sessions you may have.
5. Make a List of Talking Points.
The employers you meet with are interested in finding out more about you! Therefore, it can be helpful for you to create a short elevator speech about yourself by summarizing your educational experience, professional aspirations, and background. That way, you're prepared when it's time to introduce yourself to a recruiter. Again, it's good to practice this with a friend or member of your family.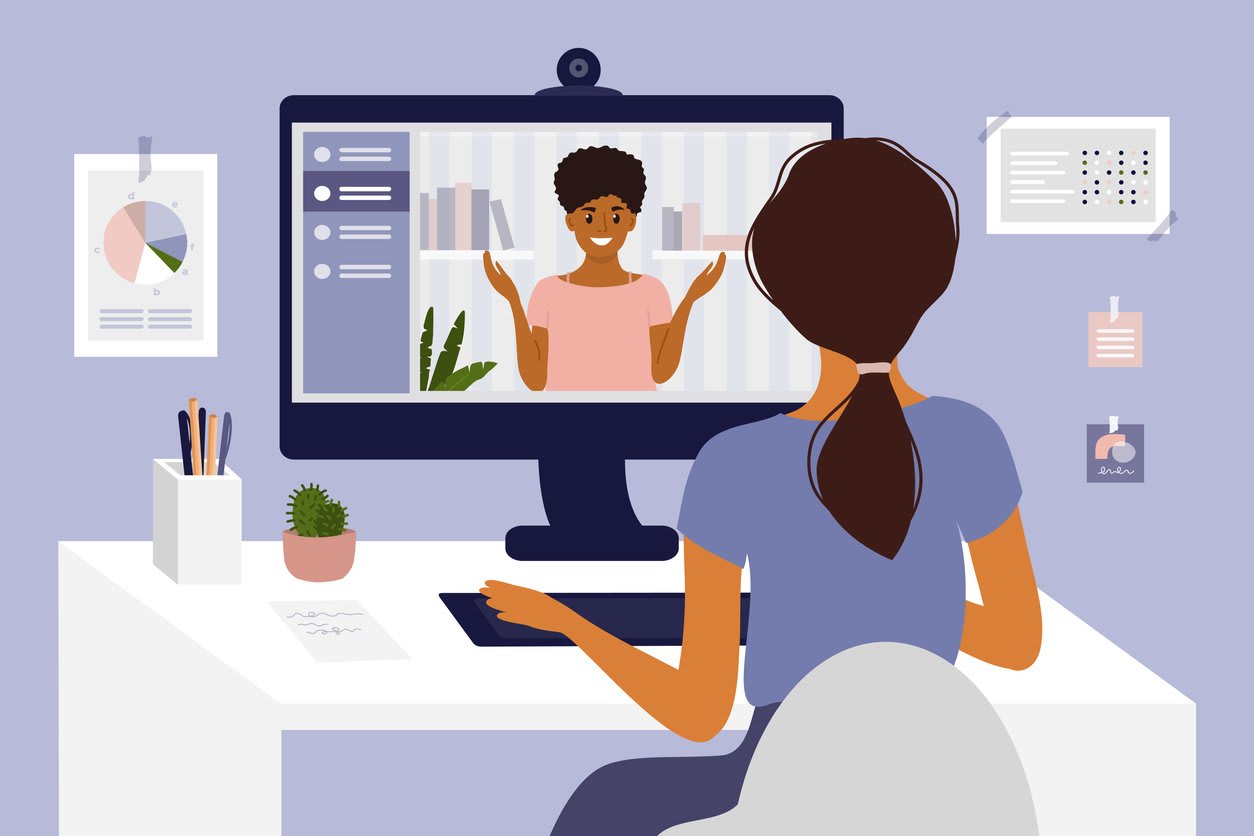 6. Present Yourself as You Would at a Career Fair in Person
Dress as you would for an in-person employment fair or interview. This puts you in an interview frame of mind. Look at the dress code on the career fair events invitation to see if the fair is business professional, business casual, or casual. And the great part is, you'll only need to be dressed from the waste up since it is a virtual event.
Following the proper video conferencing etiquette is extremely important when making your first impressions at a virtual career fair. Even though you won't be meeting companies in person at the employment fair, you send a message about yourself when you dress according to the event details. Making an effort to dress your best will help you stand out to potential employers and employees. Additionally, getting ready for the function will help you feel more confident!
7. Check Your Gear and Log In Earlier
Test your equipment after doing your research and selecting your attire. In addition, double-check the Wi-Fi connection, microphone, camera, and battery on your computer. After that, sign into any accounts or video conferencing programs you'll be using for this occasion. Ask a friend or family member to video chat ahead to help you with any technological issues. For the upcoming meeting, keep your notes, research, and a pen close at hand.
It's crucial to arrive at the session start time you've chosen. Being punctual and even a few minutes early demonstrates to the employer representative or recruiter that you value their time and are dependable.
8. Use Assertive Body Language and Communication
Be confident and pay attention to details when you're on the phone. To demonstrate that you are paying attention during chats, focus on what your on-screen body language conveys. Make sure you face the camera, sit up straight, and nod. Avoid fidgeting or touching your face when speaking out. Consider moving far enough away from the screen so that listeners can see your hand gestures when you use them. 30 minutes prior to the video conference, role-play video talks to hone these abilities and improve your online communication skills.
Maintaining eye contact and using active listening techniques are essential during any interview. Think of sometimes grinning and nodding like you would in a face-to-face chat. Also, keep your environment distraction-free so you won't be tempted to look away from your computer.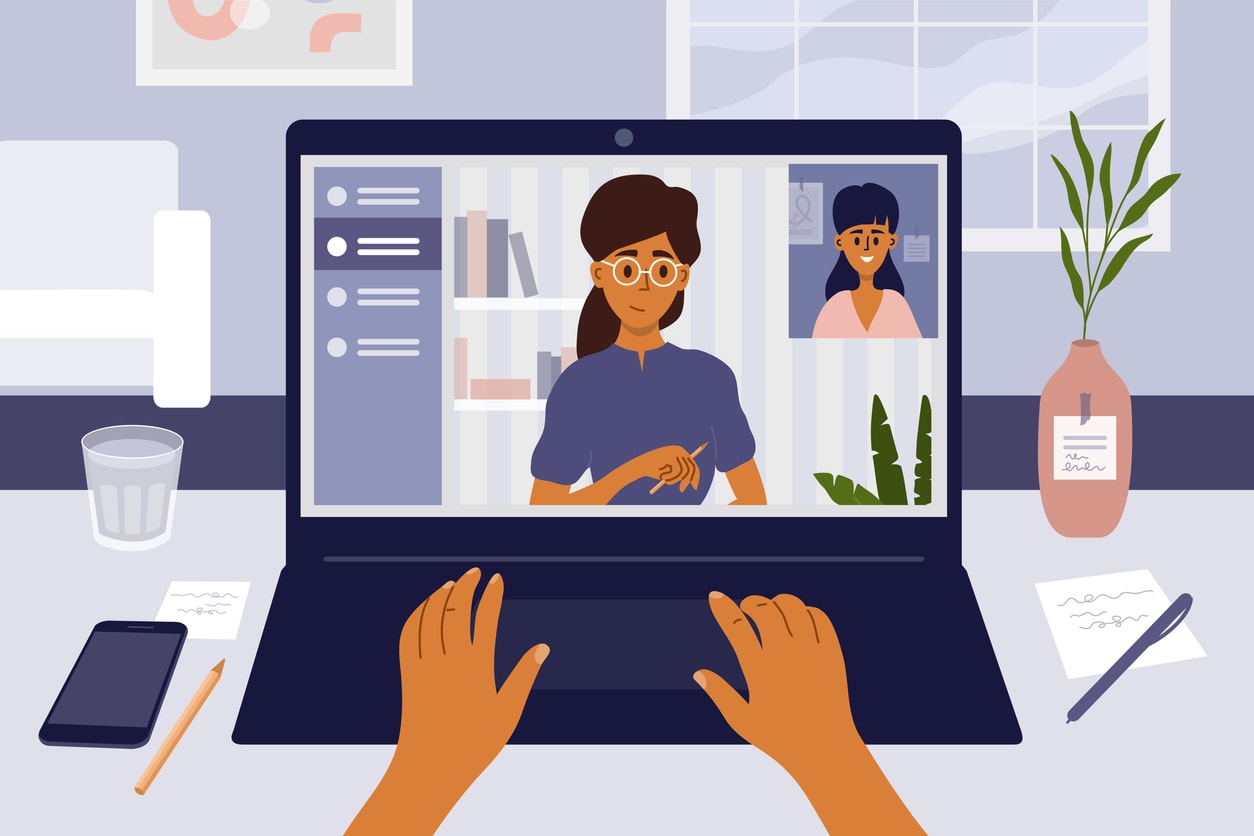 9. Be Patient and Attentive.
Lengthy discussions and technical problems could occur. And that's all right! Waiting politely as an employer sorts through applicants or technological problems will help you develop patience and professionalism, which are both important workplace skills. Ask the employer for their contact details so that you can send them a thank-you note following the event. And if you're interested in learning more and chatting further after the event, request to schedule a follow-up meeting. Be sure to review the best practices for a one-on-one meeting beforehand. This way, you'll come to the follow-up meeting prepared and leave a great impression.
10. Ask Questions.
For each session, always bring a list of questions. Having multiple questions prepared will be beneficial. Start by researching the company's website to find out what you'd like to learn more about, specifically areas that might not be common knowledge. In addition, it can be a good way to get to know your recruiter and start a dialogue for future reference. Further, make sure to have a pen and paper with you so you may jot down any further questions you have as the conversation progresses. By asking questions, you demonstrate a genuine interest in the employer. And asking a detailed question provides a fantastic opportunity to stand out!
11. Request Emails so You Can Stay Connected
Consider requesting contact information from each employer you talk with. You'll often receive an email address. When the event is over, gather your thoughts. List your top three employers in writing, then get in touch with them. It is possible that the employers and recruiters you conversed with will give you constructive feedback in your follow-up correspondence with them. Also, make sure to send an email thanking everyone you spoke with for their time and politely inquire as to the next steps.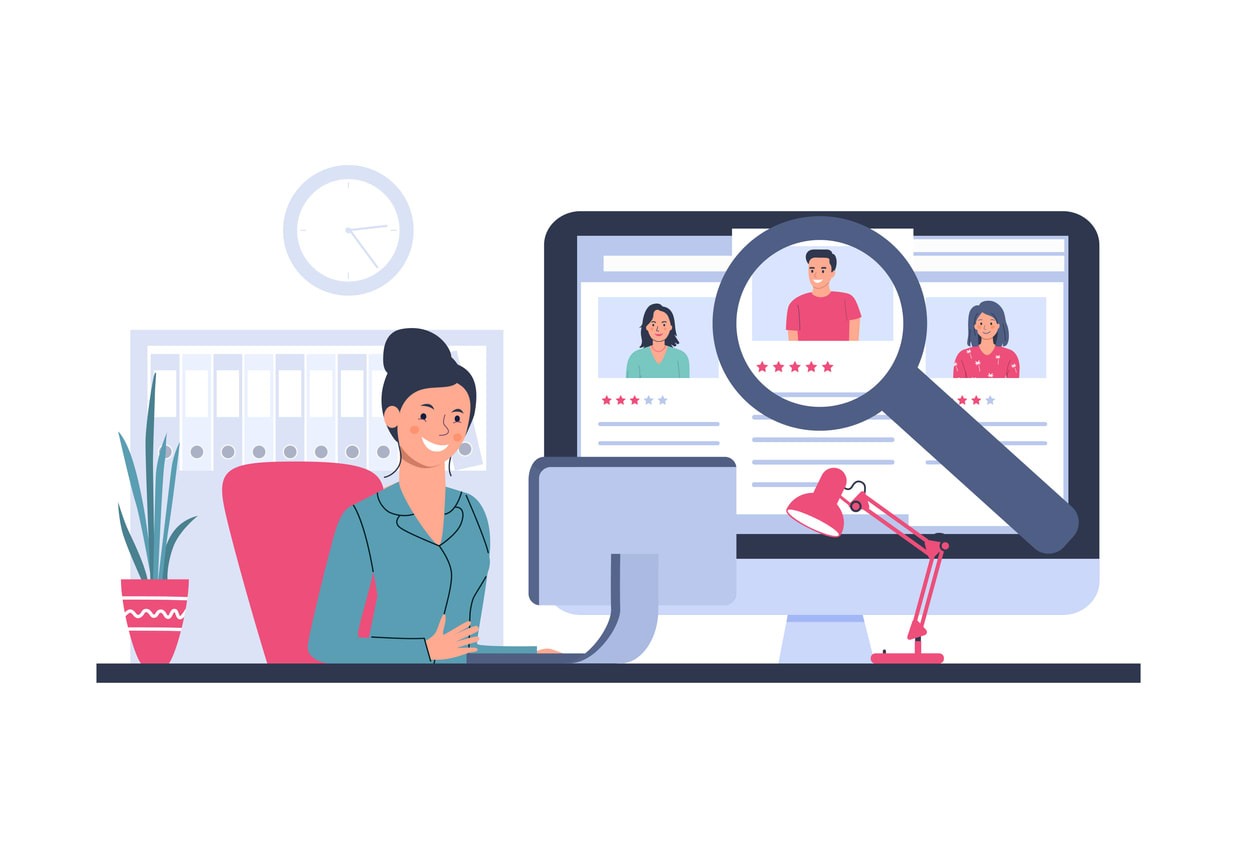 12. Hone Your Interview Techniques
An interview might result from sending in applications and contacting employers. If so, congratulations! Brush up on your skills before any interviews requiring short notice. Print off a list of frequently requested interview questions and industry-specific discussion points. Think about selecting five interview questions each morning and curating responses. You'll be prepared for any unexpected interviews that come your way, and before you know it, you may even be preparing to start remote onboarding!
13. Browse Available Positions and Submit an Application.
Keep the enthusiasm from your employer meetings going. View their Handshake page to see open positions and internships. Handshake can be a good place to apply because recruiters log in there every day to look for students for open positions. Therefore, save the positions you're interested in if you still need to be ready to apply so that you'll be notified when the deadline approaches.
14. Keep Your Network Active
Stay in touch to stay on top of potential career possibilities. These employers might eventually want to recruit you, even if no positions are available right now. Every six months, email everyone in your network to check-in. Make a spreadsheet with your network's contacts and check-in notes to ensure you stay on top of things.
Professional networking may be entirely virtual and appear very different from how it looked in the past. However, online interaction between students and employers is growing more popular by the day. Therefore, it will be increasingly important for college students and other job-seekers to do their homework and get practice marketing themselves if they want to improve their employment prospects in our rapidly changing world.
In the future, getting hired will be more about learning to prepare connections, backgrounds, employer lists, resumes, questions, and answers. Landing a job may have more to do with how you can conduct yourself in an online interview and how you make connections online. Virtual Career Fairs present an opportunity to hone unique skills for both employers and potential employees. As times change, it is so important to be adaptable and eager to learn new skills in order to create the future you want.
FAQs about Virtual Career Fairs
What is a virtual career fair?
A virtual career fair is an online event that connects job seekers with employers and recruiters in a virtual setting. Virtual career fairs can be conducted through various platforms, such as video conferencing software, chat rooms, or virtual event websites. Job seekers can typically register for the event in advance and then participate by visiting the virtual event platform at the designated time. They can browse job listings, submit resumes, and participate in live chats or video interviews with recruiters and hiring managers.
Virtual career fairs offer a convenient and accessible way for job seekers to connect with potential employers, regardless of location. They can also be an effective way for employers to reach a larger pool of candidates and reduce their recruitment costs.
How do I prepare for a virtual career fair?
Here are some tips for preparing for a virtual career fair:
Research the participating companies

Update your resume and cover letter

Practice your online communication skills

Have a clear career goal

Dress appropriately

Have all necessary materials on hand

Prepare for technical difficulties
What can I expect during a virtual career fair?
During a virtual career fair, you can expect to interact with employers and recruiters through live chats, video interviews, or other virtual communication tools. You may also have the opportunity to browse job listings and submit your resume to companies that you are interested in.