What is a Virtual Event?
A virtual event is any kind of event that takes place online rather than at a physical venue. Functionally, it's nearly identical to an in-person event, with exhibits, networking, guest speakers, and support staff ready to answer questions and fix technical difficulties. Virtual events serve as an opportunity for attendees to connect with people from around the globe and access a robust distribution of digital content that may not be available at an in-person event. In some ways, a virtual event can be more inclusive, cost-effective, and timely for all involved parties.
Why Host a Virtual Event and What Are Its Benefits?
You might host a virtual event instead of an in-person one for many reasons. For example, you could host a virtual event to accommodate more guests; physical venues usually limit how many people can attend for safety reasons. It may also be a good idea to host a virtual event when people cannot physically attend one, especially for attendees living out of state or abroad. By hosting a virtual event, no one has to miss out. Virtual event spaces offer some other unique benefits as well:
Fairly inexpensive
You can reach a global audience
Higher attendance
Expansive brand awareness
Digital content is more accessible and replayable
Easier to track user engagement (clicks, viewership, messages, etc.)
Saves time and money when handling logistics
More event flexibility (delays, rescheduling, language options, etc.)
Main Types of Virtual Events
The great thing about virtual events is that there are many types to consider. You can tailor a virtual event to meet the specific needs of your target audience and stakeholders. By understanding the types of virtual events available, you can make a more informed decision about choosing the one that best helps you achieve your business goals. While you can use a virtual event for any kind of gathering, here are the main types:
Virtual networking event:

This event encourages attendees to network with like-minded individuals and professionals.
Virtual team-building event:

This type of event helps to build team morale and collaboration by allowing attendees to participate in team-building exercises and activities.
Virtual fundraising event:

When it comes to raising money for a specific project or charity, virtual fundraisers are a great way to connect with potential donors.
Virtual hiring event:

Like a job fair, virtual hiring events allow employers, recruiters, and job seekers to connect, discuss, and arrange potential employment opportunities (usually within a

virtual office

setting).
Virtual shopping or exhibition event:

This virtual event is a form of e-commerce where attendees can view product demos and shop for goods in real-time.
Virtual social event:

The benefit of a social event is that it doesn't have to be about business. You can simply gather a small casual group of people to play games, trivia, and other fun activities.
Webinar:

A webinar is a seminar that occurs online. As the host, you can conveniently share knowledge, presentations, and information without the hassle of a physical venue.
Virtual training or workshop:

A virtual workshop is an interactive online experience where attendees can learn from and collaborate with a skilled expert or instructor.
Virtual conference or summit:

These large-sized gatherings allow attendees to engage with subject matter experts, special guest speakers, and other attendees online, saving you time, money, and resources.
Ask Me Anything Event (AMA):

An AMA is an event where the host or event organizer answers questions directly from their attendees. It is essentially like a Q&A session.
13 Virtual Event Best Practices for Hosting Online Events
While this list doesn't feature every tip, here are the top 13 best practices to follow when hosting digital events.
1. Clearly Define the Type of Event You're Hosting
Before hosting online events, always define what type they will be. The type of event you choose, from sales workshops to academic conferences, ultimately determines other vital aspects, such as potential guest speakers and activities.
2. Select a Platform That Best Meets Your Needs
Not all virtual event platforms are made equal. You should choose an online platform based on its features and accommodations, making sure it provides the necessary tools you need for your virtual event to succeed. To learn more about how virtual office and event space software can benefit you, request a demo with Kumospace.
3. Prepare an Agenda
The agenda acts as a guide for the guests, ensuring they know what will happen at every stage of the event. Prepare a solid program plan to keep attendees engaged throughout the entire experience.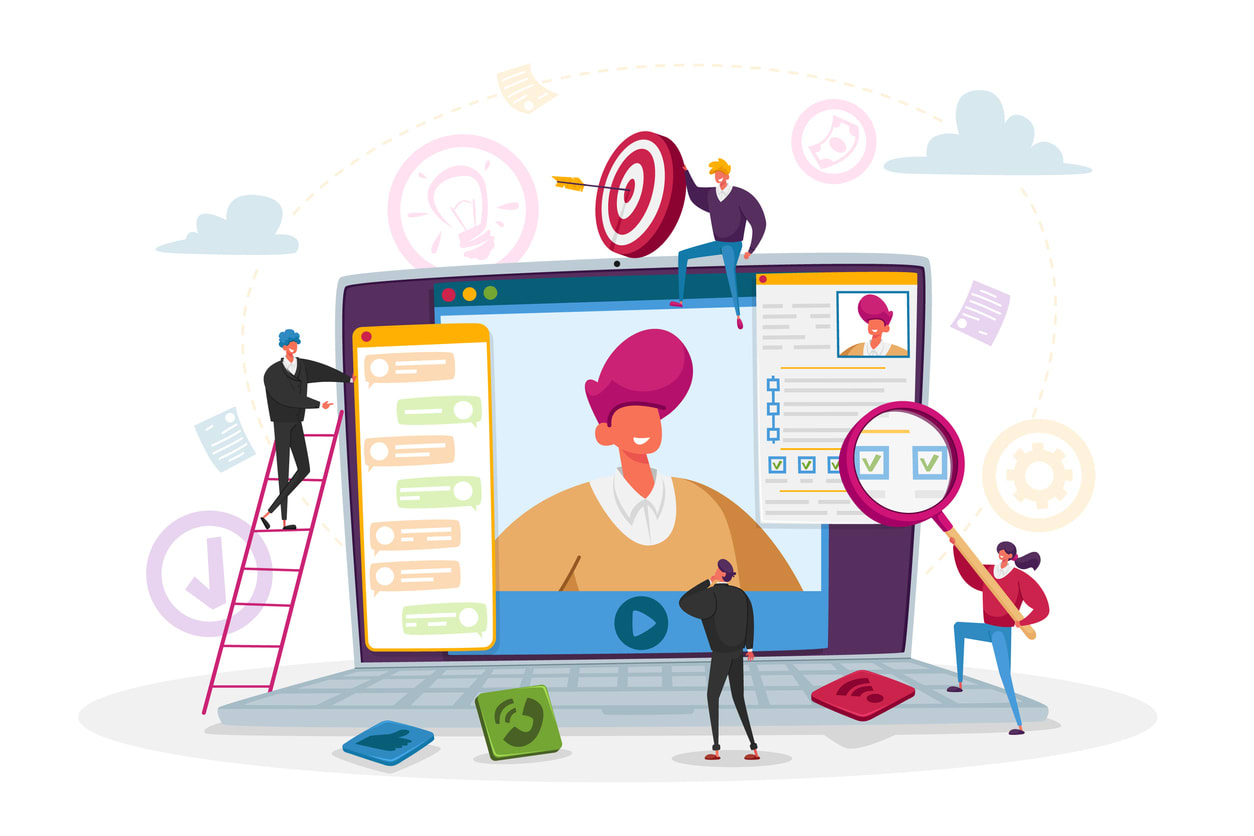 4. Identify Your Target Audience
During the early stages of the event development process, identify who your target audience is. Your primary audience will help you carve out a niche for your event and determine the best way to appeal to them.
Look to Tomorrowland 2020 as a guide for how to identify and target your primary audience like a pro. Typically an in-person music festival, the transition to online during 2020 could have presented some challenges. But because the festival organizers understood their audience so well, they were able to deliver the same quality experience virtually to more than a million online attendees.
5. Conduct a Lead Generation Analysis
You can't have a virtual event if no one attends. By performing a lead generation analysis, you can find potential leads for your event and help stimulate interest among your target audience.
6. Promote and Market Your Virtual Event
Your marketing efforts are an essential part of reaching a larger audience and increasing attendance. There are many ways you can market and promote your virtual events, like using social media, email drip campaigns, and paid advertising.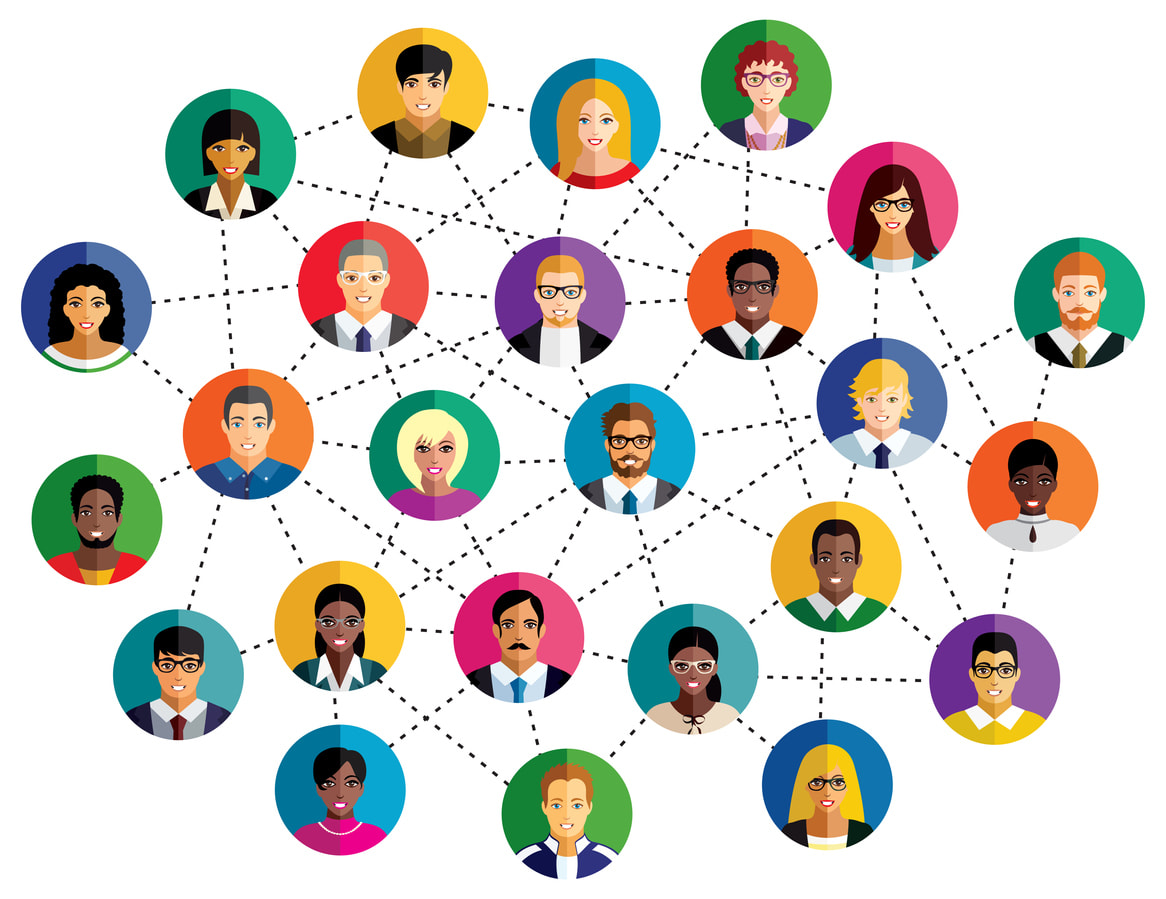 7. Test Your Technology Before the Event
There is nothing more frustrating than technical difficulties disrupting the flow of a virtual event. Always check your technology (audio, visual, chat, etc.) on the front end to ensure you avoid these problems.
8. Have a Support Team Available to Address Technical Problems
No matter how much you test your technology before the virtual event, sometimes technical issues can arise at no fault of your own. With a support team on standby, they can quickly address these errors so you can proceed with the event as planned.
9. Provide High-Quality Content
Accompanying high-quality content is just one major part of many successful virtual events. Ensure that this content, whether it's documents, videos, or presentations, is readily accessible to your guests.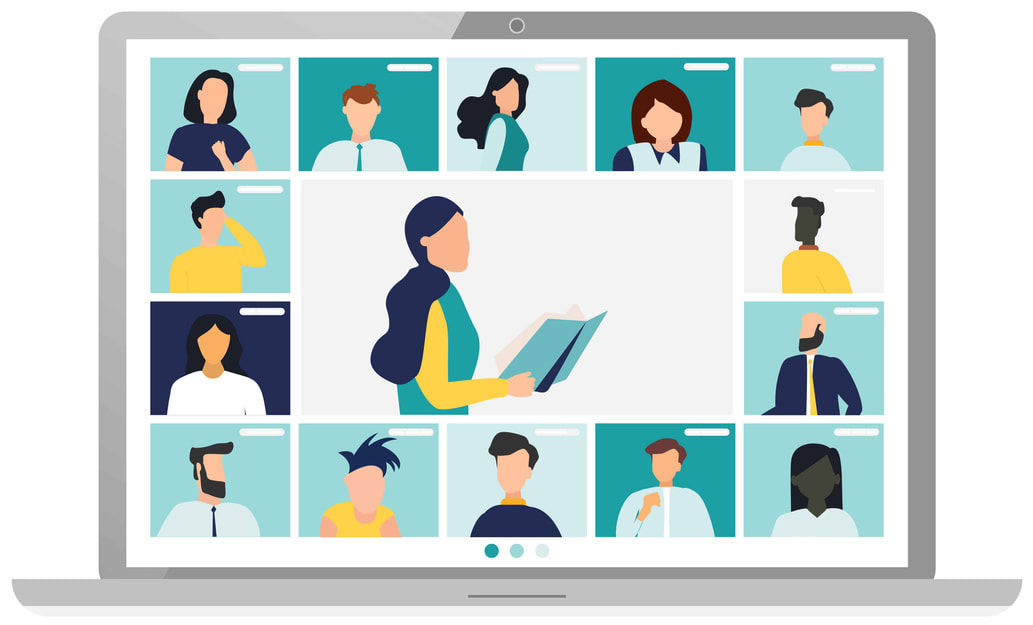 10. Include Breaks During the Virtual Event
Depending on how long the virtual event is, intermediate breaks can help to space out activities and alleviate audience fatigue. Generally, you should include a scheduled 10 to 15-minute break between every 75 minutes of activity.
11. Showcase Your Sponsors
If you've partnered with sponsors for your virtual event, you should always showcase them. These organizations help to fund your event, and in return, you promote their brands.
12. Follow Up With Attendees After the Virtual Event
Shortly after the virtual event ends, you should follow up with the attendees. You can email them a survey, ask for feedback, or simply give thanks for attending. This information can help make your next online event even better.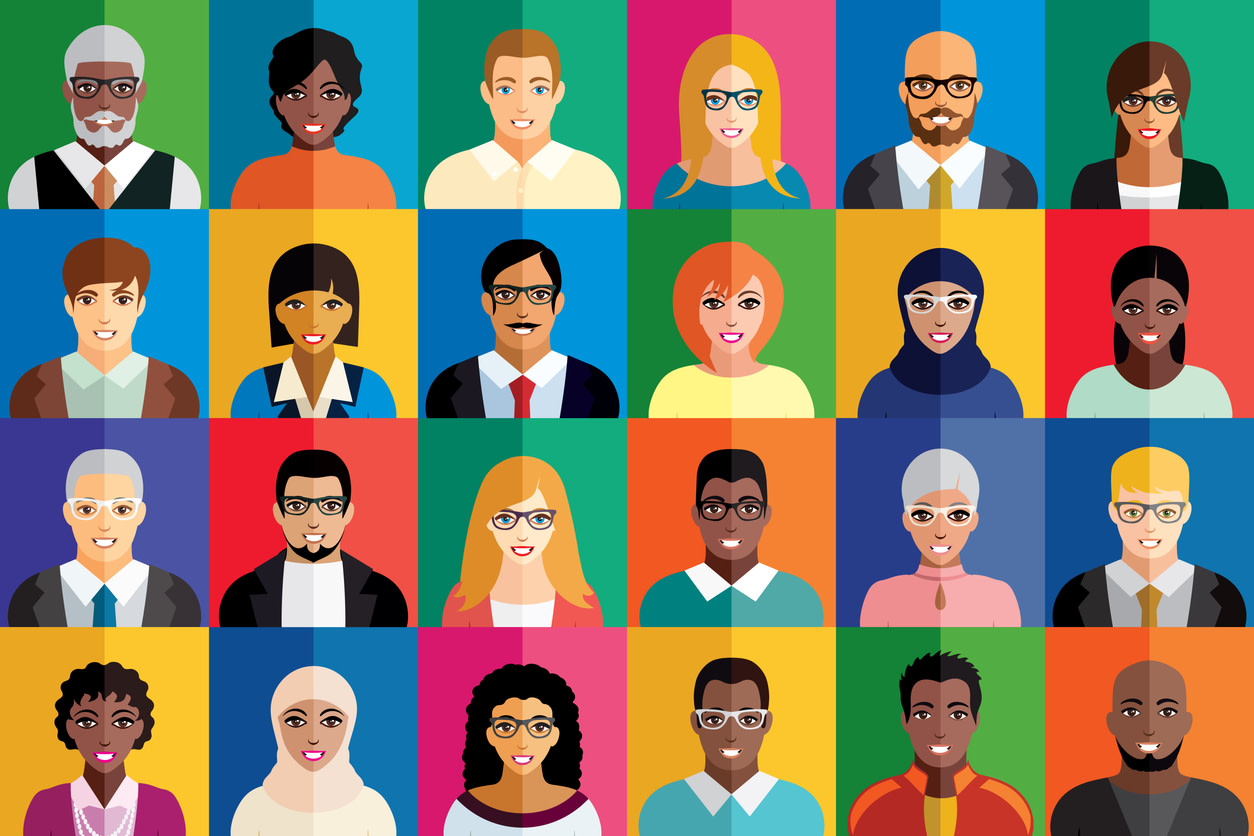 13. Record the Virtual Event For Later Viewing
As accessible as virtual events are, sometimes people cannot attend due to various reasons. Record the online event so guests who couldn't attend can conveniently view it on their own time. For example, Salesforce's World Tour Sidney Reimagined 2020 virtual event made the live feed available as on-demand videos once it was over.
What Are the Key Elements of Event Management?
While it can seem tedious, event management is an essential part of any effective virtual meeting or event. From planning to marketing to budgeting, managing every part of your event will help to ensure that it goes smoothly with minimal disruption. In general, there are seven primary elements of event management to consider throughout the process, including:
Event Infrastructure:

The essential event management elements make up the event infrastructure, including core concept, core people, core talent, and core structure. Without it, a virtual event cannot exist. However, the exact details of the infrastructure will vary depending on the type of virtual event you host.
Core concept:

As you brainstorm and piece your virtual event together, the core concept of the event defines its overall flow, ethos, and purpose. For example, if the core concept of your virtual event is fundraising for abandoned animals, then you can shape the rest of your event around that theme.
Core people:

Your core people are the individuals directly participating in the virtual event to help entertain, inform, or influence the audience in a meaningful and positive way.
Core talent:

Tied directly into your core people, these individuals have a specific set of skills, knowledge, expertise, charisma, or reputation that makes them essential to attracting your target audience.
Core structure:

The core structure of your virtual event defines how formally or informally it is managed. For example, large-scale events may require an organization to manage all the details on your behalf, which is especially critical when more money is at stake.
Target audience:

During the early stage of conceptualizing and event planning, you should determine who your target audience is. They are the main focus of the virtual event, so you must tailor it to meet their specific wants, needs, and expectations.

Clients: Your clients are the sponsors of the event. These are the organizations that help to fund the virtual event, and in return, you make space to promote them during it. You may or may not need clients depending on the size, reach, and scale of the event.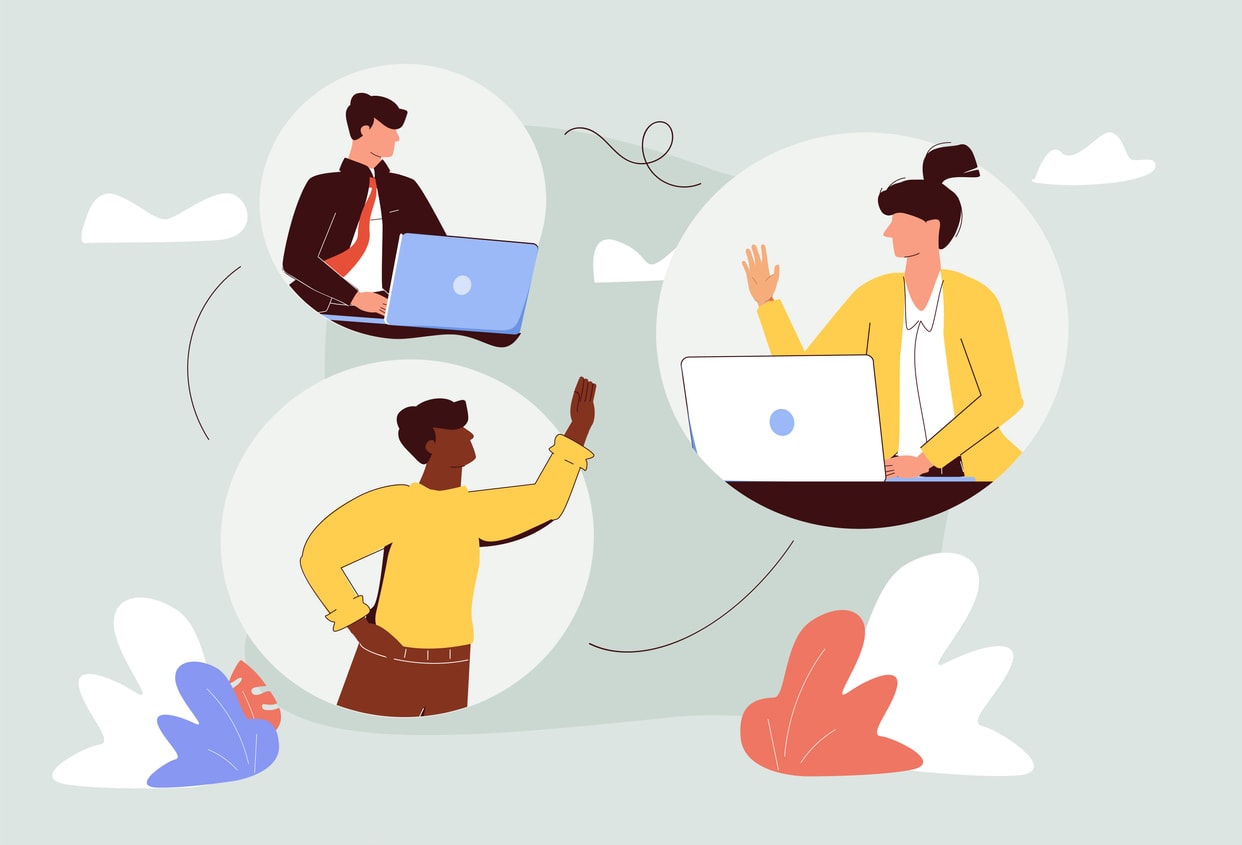 How Do You Make a Virtual Event More Engaging and Immersive?
One of the best ways to ensure your virtual event is more engaging is by weaving in the human experience, essentially recreating an in-person experience within a digital space. This means, for example, allowing attendees to interact with your core talents, featuring games, or offering them fun incentives like rewards and gifts. You can also allow your attendees to collaborate and text chat with one another in real-time.
The more your participants are involved in the action, and the more engaging and immersive the event will be for them. For example, Google's SheetsCon 2021 virtual event successfully drove significant audience engagement by using tutorials, social media, and giveaways.
How Do You Host a Successful Virtual Event?
The key to hosting a successful virtual event is by following the best practices. Whether you're hosting a fundraiser, live music stream, or any other kind of live event, they can all benefit from these guidelines. While you may not need every best practice listed, these tips have universal applications–so the more of them you can use for your virtual event, the more likely it is to be successful. You should also generate reports, use metrics, and review key performance indicators (KPIs) to measure the success of your event. This information can help you to improve future virtual events.