There are many obvious benefits that virtual events offer. These might include benefits such as the ability to reach an audience that is significantly larger and more widespread. Other benefits include opportunities for virtual event engagement and the generation of leads. Additionally, because of many of the changes that have occurred recently, it's now nearly impossible for businesses to avoid incorporating virtual events into their marketing strategies.
Nevertheless, there is an abundance of virtual event ideas that may effectively persuade your target audience to sign up for, show up to and participate in your event. If you are planning an event, the following will provide you with eight possible virtual event engagement ideas that you, your company, or your association can use to make your next virtual event successful.
Ideas for virtual event engagement you will find in this article:
Have an early-bird registration period
Hire a celebrity or popular expert speaker
Use promos to build excitement for your event
Keep participants invested pre-event
Foster engagement through creative activities
Share resources after your event
Ask for feedback from participants
Attendee involvement is an essential aspect of events of all kinds. It is essential that your gathering has the capacity to maintain people's attention and interest since this ensures that satisfaction levels remain high and, as a result of positive word of mouth, attendance numbers grow.
The fact that participants are participating in a virtual event does not in any way affect this. At a virtual event, as at a physical one, it is of the utmost importance to maintain a high level of participation from the attendees. People will have a better time, remain at your event for longer, and be more likely to brag about it to others if they actively engage in the activities you have planned for them.
To learn more, check out these Top Virtual Event Success Metrics and KPIs.
1. Have an early-bird registration period.
It is wise to start selling tickets for your event as early as possible if it is going to cost attendees money. This is the best approach for a virtual event that will help build interest in, and hype surrounding your event.
As soon as you have determined the total cost of your virtual event, you will be able to compute a discount that can be used for an early registration offer. You should announce both the full price and the early bird deal at the same time. Furthermore, you should place a time limit on how long the discount will be good for. This will create a feeling of urgency as well as a sense of exclusivity.
You should see improved results in terms of ticket sales as a result of this change. In addition, guests who take advantage of the offer are likely to spread the word about it to their other friends and coworkers, which will result in a snowball effect.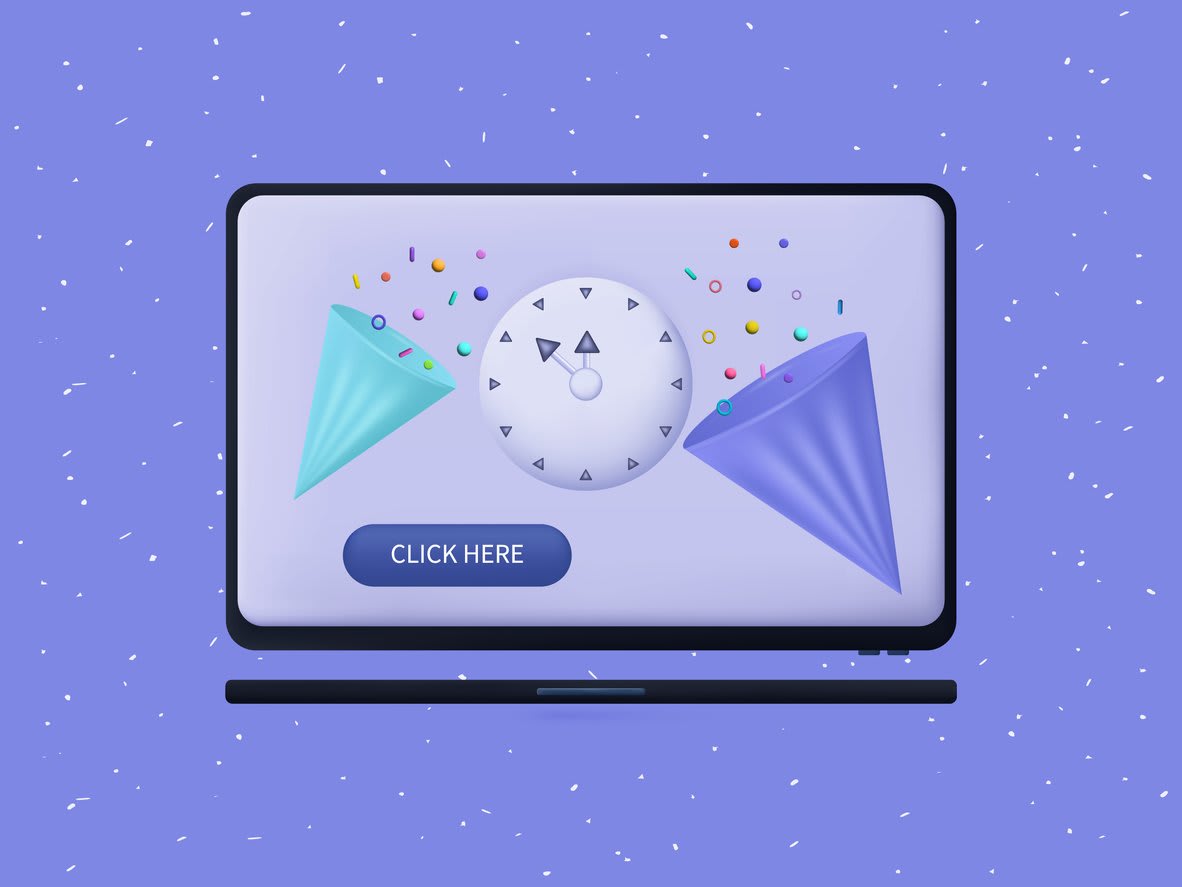 2. Hire a celebrity or a popular expert speaker to generate excitement and interest.
Inviting celebrities, thought leaders in your field, or industry experts to speak at your virtual event is yet another excellent method for increasing the number of people that register for your event.
The April 2021 Vanity Fair Cocktail Hour is one of the best instances highlighting the benefits of using celebrity power for virtual events. The purpose of the event was to collect money for charity, and all of the proceeds were donated to the Covid-19 relief effort.
The event featured a who's who of famous people from all walks of life. On the list were names such as Serena Williams, Michael B. Jordan, Julianne Moore, Gal Gadot, Laura Dern, Amanda Seyfried, Paris Hilton, Jessica Alba, Sacha Baron Cohen, and many other famous people. Numerous talks and discussions on a wide range of subjects concerning the entertainment business were scheduled to take place during the course of the event. There were also games, quiz competitions, and live performances at the event.
3. Use promos to generate interest and enthusiasm.
The time leading up to your virtual event is just as significant as the event itself. Therefore, marketing it effectively can result in a dramatic spike in the number of individuals who express interest in participating.
According to the International Association of Exhibitions and Events:
92% attend because they expect to learn something
78% are there because of the venue
76% take part in order to enhance their networking opportunities
This means that the promotional content you provide, such as films and visuals, should focus on highlighting your virtual event's unique selling points. You could, for instance, have video sneak previews of your virtual venue that are entirely covered with company branding.
Use your imagination with the various tools provided by social media! For example, you could use Instagram stories to engage attendees or Facebook Polls to amp up attendees' intrigue and excitement. Twitter Spaces is an excellent tool for holding a pre-event gathering with the purpose of conducting a brief but interactive discussion.
There is no limit to the power that can be harnessed through digital marketing. Therefore, you should be able to use a variety of channels effectively to pique your target audience's interest in attending your event.
4. Keep participants invested pre-event.
When the number of people who have registered for your event begins to rise, the next difficulty you will face is maintaining their interest and participation. Here are three different approaches to take:
Send an in-depth pre-event attendee guide. Your potential attendees will have a clearer understanding of what the event will entail for them in terms of the agenda and the schedule if you provide them with a guide before the event. Furthermore, a pre-event guide can be a reminder of the essential information that participants can anticipate taking away from your virtual event. You can include this instruction in the pre-event attendee guide. In this regard, it contributes to the building of excitement that will be present during your virtual event.
Marketers often use polling to increase audience engagement. This is particularly true in the B2B area. Your audience will feel that the content delivered at the virtual event will be customized to their needs, thanks to pre-event polling. Event polling is used by 81.8% of virtual event planners to boost interaction.

2020 (Markletic)

Develop a central location for the attendees' use of resources. A resource center is a directory of the tools and information that your participants might need access to before, during, and after the event. As the name suggests, a resource center is a directory of resources and information.
Create a unique website for the event. Depending on the scope of your online event, you might need to construct a specialized website for your resources. However, you might be able to get away with something as straightforward as a folder on Google Drive. The primary objective is to ensure that it has any tools or information required by your attendees. For instance, a resource center section containing frequently asked questions would be quite helpful.
5. Send out reminders to your attendees through a variety of different methods.
Because so many things distract users on the internet, it may be difficult for participants to remain focused on your virtual event. Having a great platform to host your event, like Kumospace, is essential for a great experience.
In most cases, the platform for hosting a virtual event that you employ should have automated reminders that are delivered to registrants weeks before the event - or whenever you schedule them. It is also recommended that reminders be sent via numerous channels in case some participants do not have access to a particular platform.
However, you should take care not to spam your guests.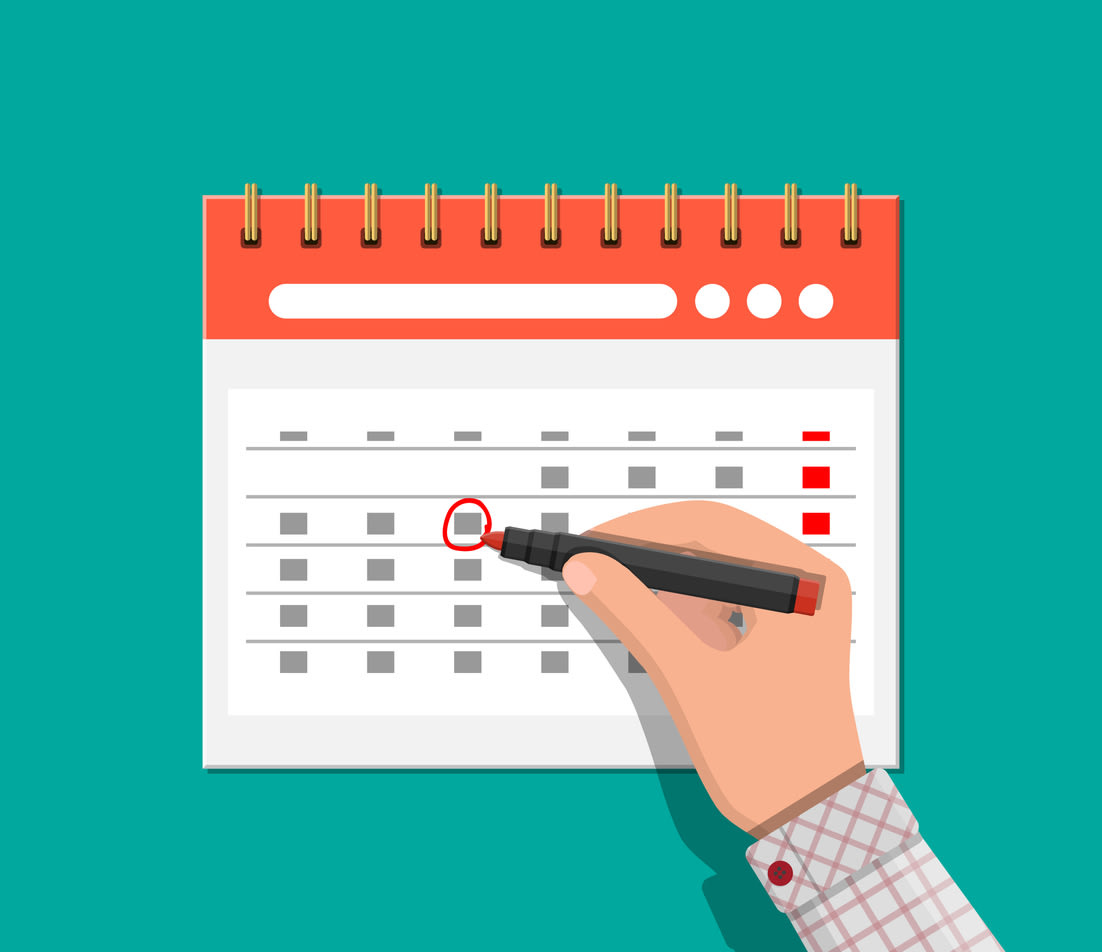 6. Enhance virtual event engagement by providing your audience with creative opportunities as well as breaks.
It is helpful to develop a buzz about the event as well as keep it top of mind for participants if minor activities are planned ahead of time. The more imaginative these activities are, the better.
Social Media Interaction is essential. Utilizing one of today's many platforms that enable you to personalize your own virtual event is a smart move that should be considered for your pre-event activities. For instance, within your platform, you might construct several spaces for participants to wait and interact in before the main event starts. Alternatively, you could offer a little ice-breaking introduction activity to assist attendees in learning more about one another.
Statistics for Promoting Virtual Events
These facts concern the advertising phase of virtual events. These statistics reveal the primary source of registrations.
Social media is used by 60% of virtual event organizers to increase registrations significantly.
76% of marketers say email is the most efficient way to increase registrations.
According to 49% of marketers, programmatic advertising significantly increases event registrations.
Business partners (channels) are used by 51% of B2B enterprises to promote registrations.
According to 39% of marketers, their sales teams significantly increase registrations.
You may have fun with little virtual games, like a virtual background competition. The virtual background with the most outrageous or inventive background could win something. The possibilities are truly endless.
Planning breaks to rest the mind or meditate has been shown to boost motivation, avoid exhaustion, and promote attentiveness. Using a push notification, you can remind participants when breaks are coming up and even encourage them to meditate, rest their eyes, or grab a coffee during the break. This can help your event maintain its pace and give people a chance to breathe and process.
7. Distribute Resources Following the Event
After your virtual event, you must ensure that your attendees receive any tools, brochures, or materials that may be of assistance to them. This not only makes your audience feel appreciated but also demonstrates to them that you are working to create value for them. This, in turn, is highly beneficial if you plan to do another event like this in the future.
Reaching back to individuals who registered for your event but did not end up attending is another recommended best practice. This not only demonstrates to them what they have missed out on, but it may also assist you in discovering the reasons why they were unable to attend your event. This can assist you in enhancing the registration method for your subsequent virtual event. ‍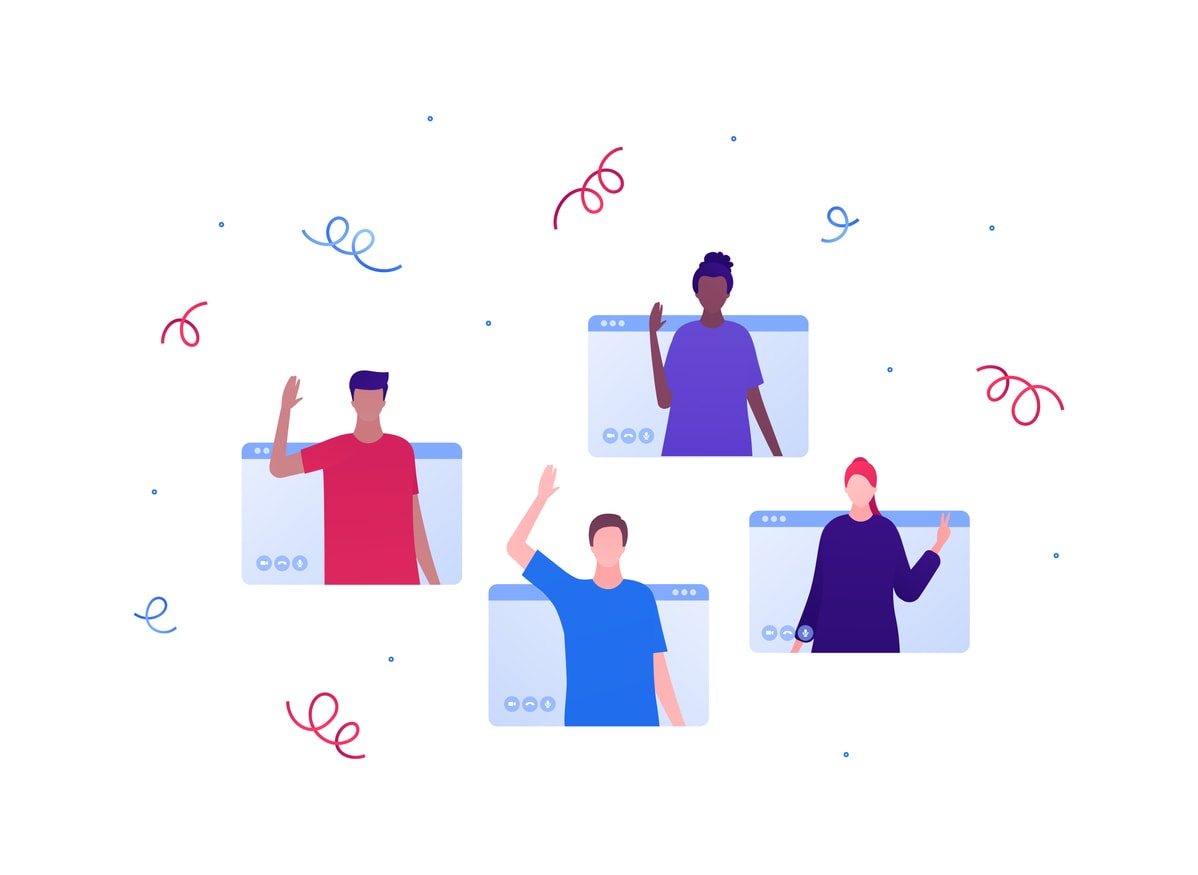 8. Ask your attendees for feedback.
A big part of the process of working with your audience is gathering feedback after the event has taken place. You will be able to learn from the people who attended your event what they thought went well and what may be improved upon. This will provide you with valuable information that can be used to enhance any future events that you may organize.
In addition, feedback conveys to participants the message that you are concerned about the quality of the experience they had at your event. Putting on virtual events might require a significant amount of planning and administration work. However, when done well, it can be both satisfying and beneficial for everyone involved.