The popularity of virtual hiring events is growing. With enough forward planning, businesses can replicate in-person hiring events like career fairs and open houses online.
In addition, they can be used to hire teams of candidates for various related jobs or for many distinct positions within a business. It can be simple to organize a virtual event by setting up an online meeting and sharing access codes. You can even incorporate numerous hiring managers for various positions by using software to segregate interviewers and candidates into their own "meeting rooms."
In fact, with a bit of preparation, you can replicate anything you do in person to find and hire talent. Therefore, the initial time investment you make in virtual events is a benefit that continues to pay off in the long run.
What Exactly is a Virtual Hiring Event?
A virtual hiring event is a group session where companies collect resumes and perform both group and individual interviews online. As new tech innovations become available, many firms are turning toward virtual recruiting events. A virtual hiring event is a unique chance to meet recruits without leaving your house. Additionally, these events could result in immediate employment offers, cutting down on the time you have to wait in your job hunt.
You can interview several candidates using a virtual hiring event without being constrained to a physical place. You can do virtual interviews over the phone or through a video conference, so you can choose the method that works best for you and your candidates.
The benefits of a virtual hiring event.
Virtual events offer many benefits and are becoming increasingly popular. More specifically, virtual hiring events offer three main benefits. First, they can provide stakeholders with a priceless chance to network. Numerous large corporations view valuable human resources as crucial to their commercial success.
Several avenues are available for HR professionals to approach and find competent and potential job candidates. Social media and job search engines are two of the most popular strategies. However, virtual hiring events offer a great opportunity for the hiring manager and the potential job candidate to have personal conversations and make important connections. From the standpoint of job searchers, they can also ask good questions regarding the positions and personally impress employers.
In addition, the abundance of employment chances is another benefit of the hiring events. Participants can quickly identify the requirements of various positions and seek the best ones.
HR professionals gain another advantage at a hiring event, as they can enjoy serving as booth representatives remotely without having to be there at the event physically. They can enjoy better work flexibility and coordination to focus on urgent issues, if necessary, with more time to respond to participants' questions.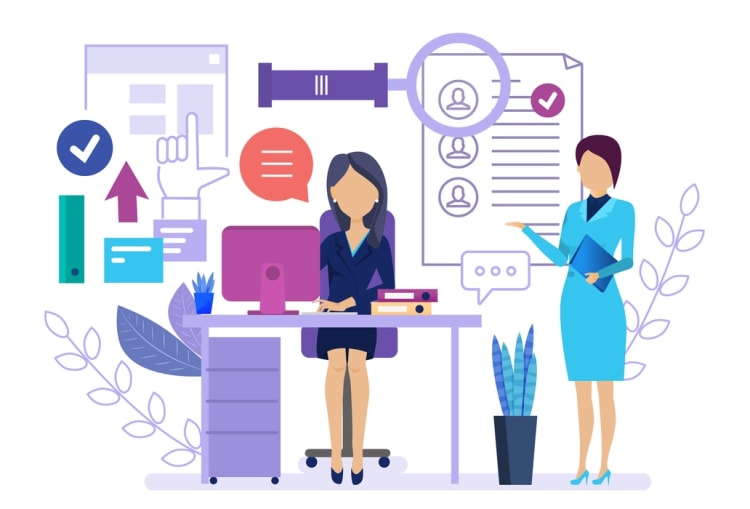 What equipment do I require to run a virtual hiring event?
Your event platform is the most crucial resource for running a virtual recruiting event. In addition to serving as digital venues, the virtual event platforms should also serve as your personal assistant, a communications team, and a reporting tool. Keep an eye out for a platform that offers:
Individualized registration forms
Automated email follow-ups and reminders
Engagement tools include a Q&A tab, breakout rooms, and presentation sharing
Unambiguous analytics dashboard
Before selecting your tools, you must decide your intentions for the event. What types of activities are you hoping to schedule? How many speakers and listeners are you planning to invite?
Also, ensure that you are prepared with a solid video conference setup. You'll want to have everything you need during the event right by your side to eliminate distractions and wait times. It is also a good idea to run a few technology tests in the weeks leading up to the event.
And if you want to know how to host a virtual career fair on Zoom, the answer is that you don't have to. Other platforms exist with characteristics that are excellent for virtual hiring. Hopin, for instance, includes a "speed dating" tool that works very well for networking.
Here are some examples of virtual hiring events:
1. Virtual Career Fair
A virtual career fair is comparable to a physical one in that attendees can interact with booth representatives and browse job opportunities and requirements from various organizations. The only difference is that they have to manually download the flyers and brochures from the online event platform and wait for the responses from the HR specialists regarding the available positions.
Virtual Career Day at Amazon
Amazon has held virtual career fairs instead of physical ones. For more than 30,000 open positions, the recruitment events attracted almost 200,000 applications. This format allowed the interviewee to speak with a recruiter and, at the same time, allowed Amazon to gather resumes.
2. Webinar
Webinars are frequently held at hiring events at various universities. In addition, large firms typically utilize webinars to hold virtual recruitment discussions. A link must be clicked in order for participants to attend the webinar in real-time. The webinar host occasionally records the presentation so that latecomers and no-shows can see it again.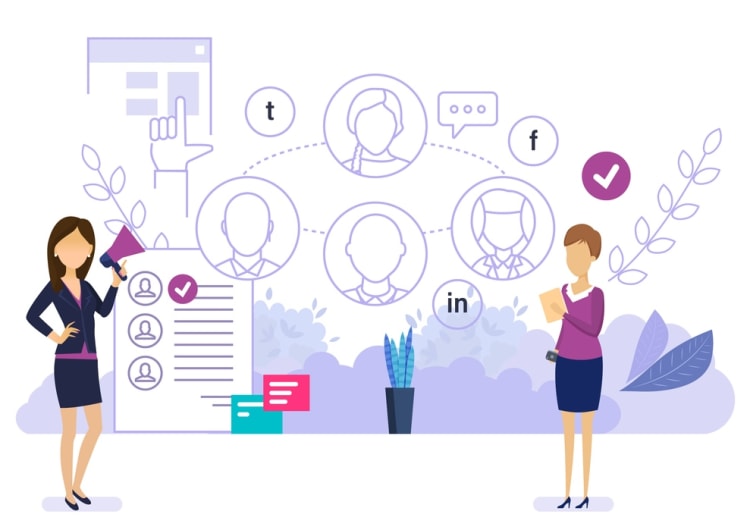 How Online Hiring Events Work
Since attracting talent is the goal of a hiring event, there needs to be a strategy in place for how an agency or HR department can draw in the right prospects. Teams must strategize the best ways to convey their corporate culture, brand identity, and what they have to offer prospective workers.
For recruitment agencies, it's about showcasing the networks they can create for applicants and the assistance they can provide during the job search. The ideal way to present this requires considerable thought and planning. People won't generally pay attention to you for very long, so making the most of the time is important. During the planning stages, it's also crucial to think about exactly who the event needs to draw and what kinds of events have successfully done this. Therefore, it's helpful to find out what other businesses have done during these events in the past to make them engaging and successful.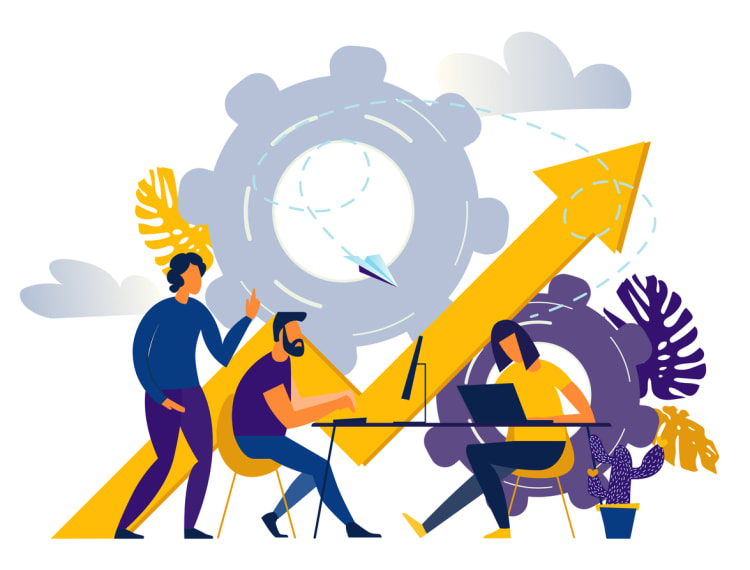 How to Host a Virtual Hiring Event: 8 Steps
A virtual hiring event requires preparation, effort, and time. Remember that this is your company's chance to introduce itself to prospective employees, so you want to attract as many prospects as possible.
Furthermore, because so many businesses are vying for top talent, ensuring you have everything you need for a successful virtual hiring event is crucial. Here are eight important steps to follow to ensure a successful virtual hiring event:
1. Set Your Goals
Consider asking yourself why this event is happening. Is the goal to inform a large pool of job searchers about your organization generally, or are you hiring for specific positions?
Knowing your goals and expectations makes planning every part of your event easier. They help you establish everything from calculating the attendance to selecting the best virtual hiring event platform and determining the event's budget.
2. Establish A Budget
Costs for a virtual hiring event will generally be low. Your platform for the virtual hiring event will be the main cost. Therefore, you may wish to provide participants with extras like digital gift cards or company merchandise. These gifts can help foster good relations and build friendships.
3. Pick A Platform For A Virtual Hiring Event
Choosing the wrong virtual event platform can ruin your event, regardless of how well you have prepared the other components of it. Therefore, thoroughly examine your event's needs and choose your secure video conferencing platform accordingly. Do you require networking features? Will you want to have live chat capabilities or private conference rooms? Review your requirements and the different research platforms to determine the best virtual event platform for you.
4. Select a Time and Date
Consider which day of the week is most likely to lure guests when choosing a date. Due to the fact that many job seekers work throughout the week, it will be challenging to choose a date that works for everyone. On the other hand, people have weekend commitments to their families. So, do your best in choosing a time that would work for most people, and learn from previous events which date worked best.
Consider the location of possible applicants when choosing a time. Your application pool will likely be local and in your time zone if you are hiring for an in-office or hybrid position. If the role is remote, candidates may reside in different nations and time zones. Try to choose a time after the working day but not too late at night.

5. Promote Your Online Hiring Event
Several weeks (or more) before the event's scheduled date, begin marketing it. Create a flyer for a virtual recruiting event and distribute it to as many pertinent websites as possible. Additionally, share it on your social media channels and your website.
It's also good to send an email blast with the flyer attached. Advertise it on job sites and spend time locating applicants on LinkedIn and inviting them. You want as many contacts as possible, so be generous with your marketing, and think outside the box to reach as many potential candidates as possible.
6. Create a Schedule
With a schedule, attendees may see what events are planned and manage their time accordingly. In addition, they will be able to see when they are on your agenda. Include information on how the activity will be carried out, such as if it will take place in a big group virtual meeting area, a small group break-out room, one-on-one conversations, etc. Be clear and specific about these important details so everyone knows exactly what to expect.
7. Send Reminders for Events
Email reminders should be sent out a few days before the event. These emails should contain information about the event, such as the date, time, agenda, any documents you want guests to read beforehand, and the link information required for them to participate in the event.
To prevent any technical difficulties during the event, ask attendees to test their audio and video before the event and make sure they know to have strong Wi-Fi.
8. After Your Event, Follow Up
Afterward, email all participants to thank them for coming to the event. Any additional details that might have been missed but need to be discussed should be shared. Important reminders or next steps should also be shared again in writing after the event. Additionally, candidates can be encouraged to apply or explore upcoming virtual recruiting opportunities with your organization.
Your Road to Staffing Success
Hosting a virtual hiring event will make the difficult task of hiring easier for your HR personnel. These gatherings allow your team to quickly and easily sort through a large pool of applications. You can also get important information for future hiring events by including online forms in your event. Virtual hiring events are a great opportunity for businesses to find and recruit ideal job applicants. And the best part is that it can be done anytime and anywhere.
FAQs
A virtual recruiting event provides an online meeting place for job seekers and employers to connect. It is beneficial for companies looking to attract a larger talent pool.
Hosting a virtual recruiting event requires some preparation. It's crucial to choose a platform that meets the event's needs and to run audio and video tests beforehand. The organizer must also choose a date and time and promote the event details to potential applicants.
A virtual recruiting event can take on many different forms. There are virtual career fairs that function just like in-person job fairs, webinars, and more. An organization will choose how they want to conduct its virtual hiring event based on its goals and desired outcome.