Because of the pandemic, many companies and sectors started conducting business online for the first time and were astounded by how well it worked out. This type of fundraising included online events for nonprofits, which allowed them to reach a wider audience and generate more money. Hybrid fundraisers also became a useful option for groups who were hesitant to convert everything to a digital format.

Online fundraising, as a result, experienced growth during a time when it was predicted to struggle. Some online fundraising strategies and resources proved to be so helpful that many anticipate their continued existence long after the effects of the pandemic have passed. To generate more money for good causes, the industry needs creative ways to spur contributions from new donors and inspire current donors to give more and more often.
How to Plan and Host a Virtual Fundraiser
Online fundraising may be quite successful. However, organizations need the correct software to make their efforts a success. Many are unable to launch because of this barrier. Virtual fundraising event platforms aim to act as a one-stop shop for all of an organization's requirements. Having those resources at your disposal will make hosting, selling tickets, and marketing your event simple. Here is how each step of the process is carried out.
Things to do BEFORE Your Event
Being well-prepared is always essential for any situation. However, online events introduce a few new elements that call for additional planning. Technical aspects must be in excellent condition in addition to marketing and drawing in as many people as feasible. Also important is communication. Make sure you handle your guest list effectively and make a detailed timetable for who should be doing what and when. A successful day depends on keeping everyone informed, including attendees, sponsors, vendors, journalists, board members, and everyone else engaged.
Here is a list of things to do to prepare for online fundraising activities:
Online Invitations
Selling tickets serves more purposes than merely helping your group raise money. It's an opportunity to gather information about your visitors, including details you'll need to manage the event successfully. Don't omit this step, even if you provide complimentary tickets. During the ticket purchasing process, collect information on participants' dietary preferences or entertaining facts like their favorite color to keep your event organized. The more details you have, the simpler it will be to send follow-ups or reminders before the event.
Event Marketing
Donations can be encouraged by promoting your event, so don't forget to include campaign links. This is made simple by platforms that automatically create campaign links and landing sites. The links make it easier for your organization to generate more money because they direct people to a fundraising landing page.
Most people now regularly check social media. Social media platforms are ideal for raising awareness of an upcoming event because they are where many people go to receive news and information. Therefore, ensure your information and links are appropriate for all major social media platforms for your upcoming virtual fundraiser. Furthermore, it's best to spread your net as widely as possible. However, concentrate most of your efforts on the social media platform your audience prefers, which will differ depending on your demographics.
Another crucial element in the organization of effective virtual fundraising events is email marketing. Therefore, include any connections to peer-to-peer pages or campaigns and any pertinent event details in your email.
Some strategies that are highly effective include:
Ask your participants and sponsors to share your event with their audiences via their newsletters, email marketing, or social media.
Use your email list to create a marketing campaign around each fundraiser: send out three to five emails to potential donors in advance of each opportunity to give.
Utilizing social media to reach potential donors who may or may not be engaged with your organization; ensure your posts go to people who might be interested in your organization, your mission, any prizes or perks you may be offering through your event.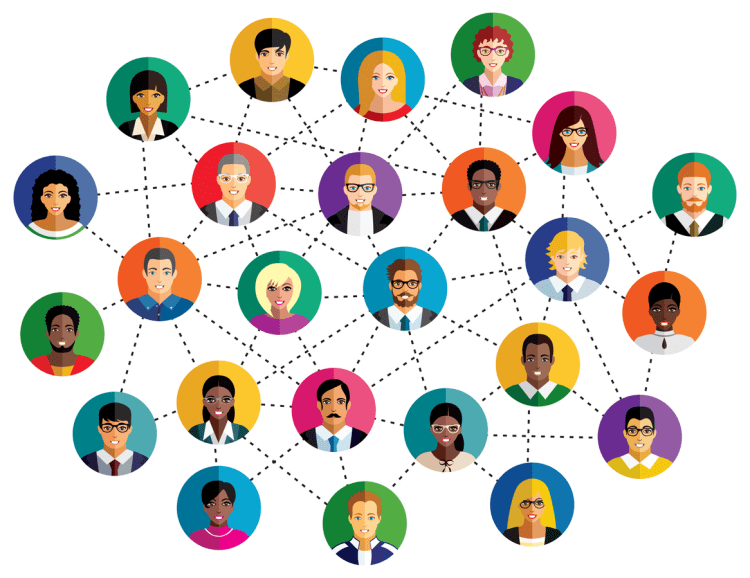 Preparing Your Team
Equipping your team is extremely crucial for virtual events. Every person who is part of your event should be completely familiar with the equipment and technology. Therefore, make time to practice holding a livestream and troubleshooting. Otherwise, even a small technical problem may become a big issue. Think about working with a support group that can take over if there is a problem you are unable to resolve. For instance, some virtual fundraising event platforms can support you by installing your software and resolving any unforeseen issues.
No matter how well-prepared you are, technological issues are always possible. So, for each activity, have a Plan B. It may be necessary to change the order of your schedule or substitute pre-recorded videos for livestreams. Prepare a few conversation starters in advance to keep people engaged in the chat regardless of what transpires. The day of the event will be considerably less stressful thanks to these preparations made beforehand.
How do You Execute a Fundraising Event Online?
While planning and marketing for an event are essential, you shouldn't let up on the day of the event. A positive event experience can boost donations and even guarantee attendees for your following event. Therefore, here are a few things to watch out for.
Smooth Mobile Donation
Make sure your mobile giving options are operational on the day of your event. Some virtual fundraising event platforms include facilities that enable mobile donations in addition to giving visitors a method to pay online. A good mobile app allows users to donate directly from their mobile phones, which is how many visitors like to do it.
Handling People Who Come Early
An in-person event's early arrivals typically provide attendees the chance to mingle or get a drink while they wait for the action to start. In an online setting, you can duplicate the same thing. Give attendees a chance to arrive early with some things to do. You could, for instance, launch a live chat and post a few conversation starters or play a few videos there. When they get there, keep providing activities.
Simply because an event is taking place online doesn't preclude inventive approaches. You can do many things on a screen, including games, auctions, and raffles. Consider giving away little rewards, like gift cards or swag, to promote participation. In some circumstances, you might even provide meals. Some have collaborated with catering businesses to provide guests with meals, emulating a gala with a dinner. Alternatively, you may mail some food and drinks.
No nonprofit wants to organize a dull event. However, the answer to this issue does not include distracting the audience with numerous activities happening simultaneously. Avoid any overlap by spreading out your operations as much as possible. This ensures that everyone stays interested in what you offer and benefits the most from it. You might also think about organizing events that happen before the main one, such as silent auctions.
Closely Watching the Live Chat
It's crucial to pay close attention to the live chat feature all day long when hosting virtual fundraisers. This is the best way to interact with your audience and keep things upbeat. Therefore, make it obvious that users can introduce themselves, ask questions, and, when appropriate, respond to one another's words on the livestream. Designate a member of your team to oversee the discussion and provide updates. This is especially helpful for guests with slow internet connections who might find it difficult to follow the broadcast.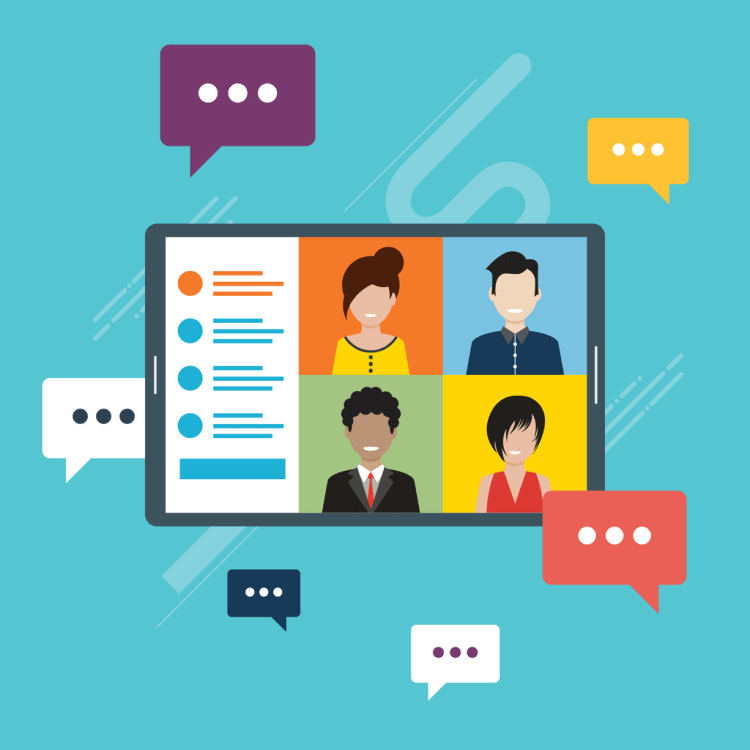 Things to do AFTER Your Event
Keep in mind that just because an event is over doesn't mean you should abandon your participants. By hosting a virtual event, you may connect with your fans in new ways following the event. Therefore, why not videotape the event as it takes place and provide a link to everyone in attendance? Anyone who ended up being late, leaving early, or taking a break would undoubtedly appreciate this. You can also use the recordings as promotional material for your subsequent event.
Follow Up
It's essential to master the follow-up process if you want to increase donations and maintain donor engagement. The winners of auctions still have to make payments, and without a reliable system, this can easily cause issues. Additionally, you should express gratitude to everyone who came, so they know you appreciate it. Furthermore, You may quickly and easily send a follow-up email to every attendee using good virtual fundraising event platforms. This also pertains to messaging made specifically for certain participant groups, such as those who won auctions. By doing these follow-up tasks, you will be able to analyze your virtual event success metrics and KPIs.
Event Analysis
After an event, you shouldn't just focus on trying to raise more money. Additionally, it's a great chance to reflect on what worked well and what you may have done better. However, be careful to act fast while everyone still remembers the event. Therefore, ask every employee and volunteer who was part of the event for their thoughts on how it went.
In addition, pay special attention to more unbiased metrics. For example, you can assess which events generated the most and the least amount of revenue or drew the most participants. Have you drawn any conclusions from the experience? This will support your upcoming online fundraising efforts.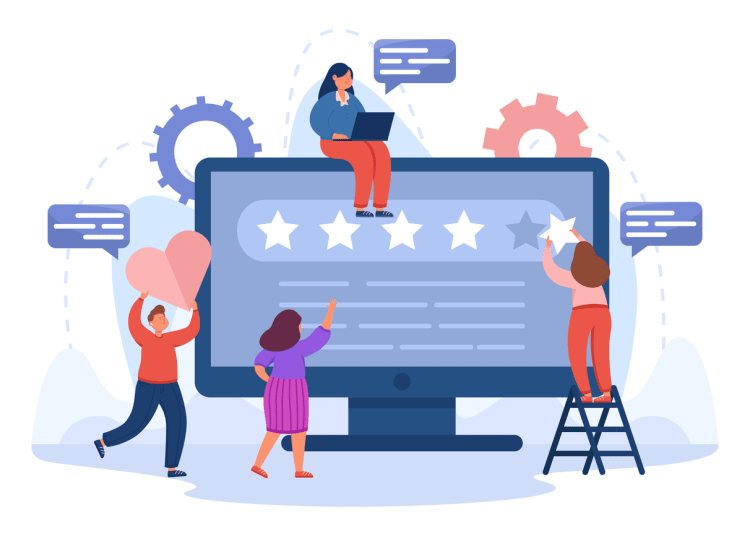 Virtual Fundraising Ideas for Nonprofits
Know what your audience is looking for before you pitch them. Use data to make the most of your opportunity with their valuable time and resist the urge to communicate the same way to everyone.
Here are a few ideas:
Virtual Walk-a-Thon
Virtual Auction
Virtual Gala
Virtual Tour
Virtual Talent Show
Virtual Film Screening
Virtual Open Mic Night
Virtual Craft Night
Virtual 5K
Virtual Cooking Classes
Virtual Scavenger Hunt
Virtual Bike-a-Thon
Virtual Concert
Virtual Trivia Night
Virtual Auction
For example, in a Virtual auction, your team selects auction goods in the same way as you would for any charity auction. You may wish to purchase a range of goods that cater to your supporters' preferences and financial capabilities, including a few expensive goods or experiences like vacations. Then, rather than arranging a physical event in a place, you simply list every item online—for instance, in a Facebook group specifically for the event. After that, your crew simply reviews each auction item on a livestream and gathers bids from fans during the event. Following the auction, successful bidders buy their items and arrange for delivery!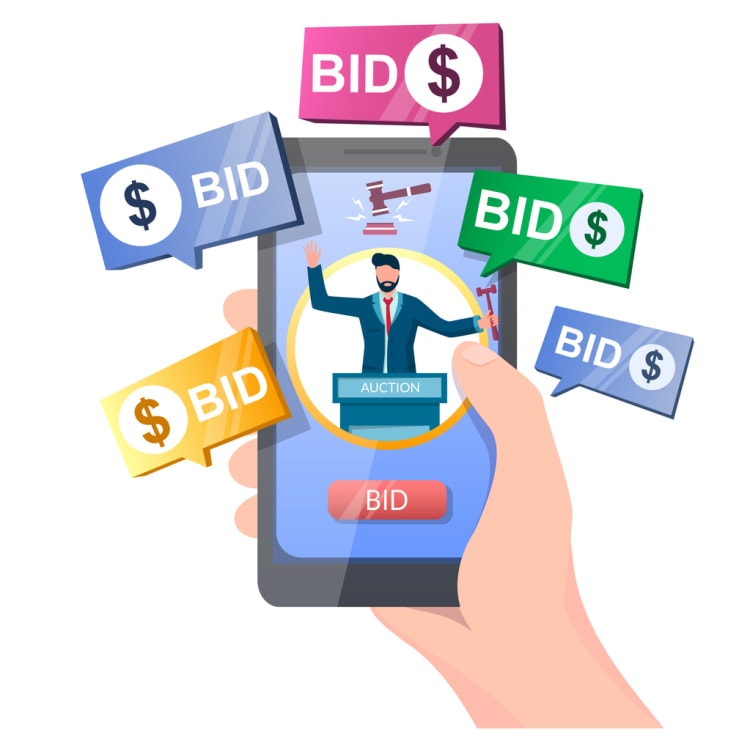 Virtual Scavenger Hunt
Another example is the Virtual Scavenger Hunt. For this, you might invite your fans to form teams (for instance, one family may be a team) and pay a donation as their entry fee to participate in your virtual scavenger hunt. Your staff would provide a list of scavenger hunt objects typically located in a home or neighborhood during the event. The team that locates the whole list first is then rewarded!
Let Kumospace Help!
During your fundraiser event, you might also consider employing a platform for immersive video conferencing. What is immersive video chat? They are pieces of software that more accurately simulate the actual world online. Businesses often use them to create relationships among team members by setting up virtual offices. These video chat tools are ideal for planning entertaining online games. Some, like Kumospace, actually provide entertaining no-cost online games as part of their immersive video chat service.
Different Types of Virtual Fundraising Events
1. Personalized, user-friendly, and mobile-friendly donation pages
A lot of hassles can be avoided by selecting a fundraising platform with an easy-to-use user interface. Your donation forms and pages should be easy to construct using simple copy-and-paste coding, switch-toggling, and button-clicking. There should be nothing that requires you to spend hours learning how to utilize the code or hire a developer.
Your cause can appear organized, professional, and trustworthy by using a tailored, branded donation form with your organization's selected colors and emblem. Some platforms for online gifting offer relatively limited personalization. On the other hand, you may add incredibly personal touches to your page on a number of online giving sites.
2. Repeat giving
Did you know recurring donors give 42% more annually than one-time donors? Additionally, 20% of first-time donors make a second gift to the organization. You're losing out if your group doesn't solicit repeat donations. Therefore, look for a fundraising platform that provides flexible recurring possibilities for weekly, monthly, quarterly, and annual giving. Additionally, you can give them the authority to modify their recurring gift as well as their credit cards. This also helps you save some time on administrative tasks while fostering trust, comfort, and transparency.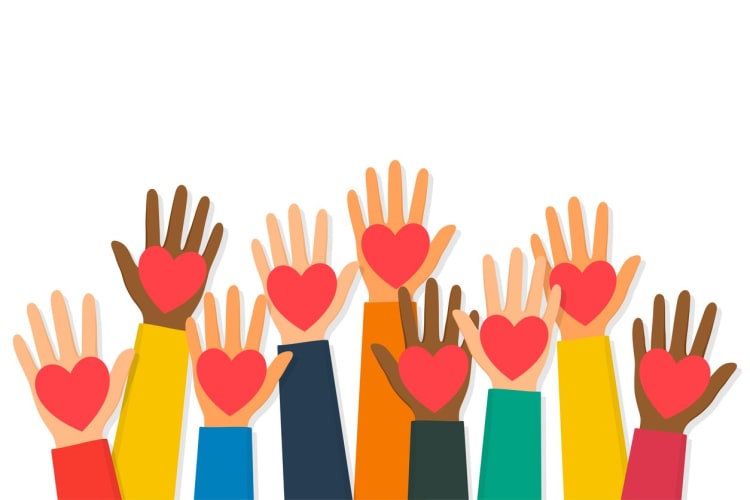 3. Crowdfunding
Through crowdfunding, your community of donors can leverage their numerous small contributions to make a significant effect. 34% of donors give via crowdfunding campaigns. It is a fantastic approach to raise money quickly for a certain project or charity. Everyone can become enthused about the progress made toward a goal with a goal thermometer. This increases anticipation and may even produce many gifts!
It's also a good idea to include social media sharing buttons on the page so that your fans and funders may tell their friends and family about your nonprofit and the campaign.
4. Texting a gift
Mobile users made up 33% of online donation transactions last year. A text-to-give campaign is an easy approach to raising money for your cause. This option is ideal for on-the-spot fundraising efforts, gatherings, and events. By texting a specific number and then completing the donation on their phone, donors may quickly and simply support the causes they care about.
Text-to-give technology is embedded into a few internet donation processors. When selecting a platform that supports text-to-give, it is essential to check for a repeat contribution option. Letting your contributors effortlessly repeat their previous donations by sending a brief phrase to the same number will help you raise more money.
5. Peer-to-Peer fundraising
87% of donors who donate for the first time from a social referral source will also make their second donation from a social referral source. You have a number of devoted fans who frequently show up at your events, enjoy volunteering, and even contribute money. Would you not want to give them opportunities to get more involved with the company and support your cause more effectively? That is made feasible by peer-to-peer fundraising. To generate money for your nonprofit, you might ask your supporters to set up their own fundraising pages and share them with their contacts (family, friends, coworkers, and neighbors). It's an easy and effective approach to increase donations, reach more people, and attract new donors from your current network of supporters.

6. Memberships
Running a membership program is the only effective strategy to build a devoted fan following. Joining an organization by way of membership is the best thing that people in the US believe they can do to support an organization's mission. As a nonprofit, you might wish to build a loyal group of supporters and keep them around by rewarding their hard work with perks and incentives. However, how can you begin the procedure in a methodical manner so that all of your member data and payment information is safely saved, accessible, and used as/when necessary?
Therefore, choose a platform for fundraising that enables you to achieve that. Your chosen platform should enable you to build membership campaigns, include as many configurable membership tiers as you like, and securely manage all of your data at the backend.
7. Matching donations
Numerous firms will match their employee's charitable contributions to nonprofit organizations. Some businesses match 1:1, while others even match 2:1! While an estimated $2 – $3 billion is donated annually through matching gift programs, more than $4 – $7 billion each year in possible matching gift funding is unclaimed. Therefore, you could be losing money if your organization doesn't have a simple way to gather matching gifts. Therefore, select a contribution platform that links with a gift-matching service or can remind donors about gift matching.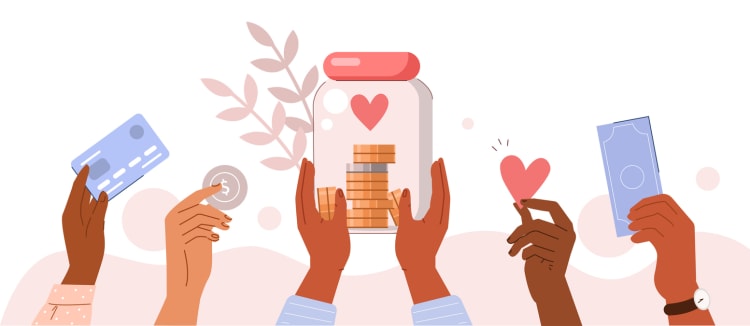 FAQs about Virtual Events for Nonprofits
Virtual fundraising provides opportunities for donors to engage with organizations in new and innovative ways. While traditional fundraising campaigns are still important, virtual fundraising provides a new way to reach a wider audience. By engaging potential donors online, organizations can connect with supporters who may not be able to attend traditional fundraising events.
Virtual fundraising also provides organizations with the opportunity to connect with supporters who may not be able to attend traditional fundraising events. By engaging potential donors online, organizations can connect with supporters who may not be able to attend traditional fundraising events. Additionally, virtual fundraising can help to supplement or replace traditional fundraising campaigns.
Multichannel fundraising is currently quite popular. You can ask for donations in several ways. You can solicit in-person, over the phone, via mail, email, social media, on your website, and through an online donation form, at events, and more!
You can still raise money if your nonprofit organization is brand new and you don't yet have your 501(c)(3) designation. However, those donations are not tax deductible until you have received legal registration as a charitable organization. The professionals advise delaying until you have your 501(c)(3) recognition from the IRS.
A fundraising campaign that a nonprofit launches annually at the same time is known as an annual fund. Typically, it has a predetermined theme and coordinated advertising and marketing collateral. An annual fund is now viewed as an all-encompassing plan or strategy with many moving aspects in the age of multichannel fundraising.
They help your donors develop a regular donating routine.
They bring in consistent income for your business.
Your database gets stronger.
Each year, they encourage contributors to raise their donations.
They increase both retention and acquisition.
Multichannel fundraising and annual funding go hand in hand. Therefore, make sure you're utilizing both of these opportunities to bring in money for your nonprofit.
At least one-third of the funding for public charities must come from the general population. As a result, your company shouldn't rely too largely on the contributions of its employees, founders, or board members. Instead, start requesting donations from people, businesses, and foundations.
Nonprofit organizations raising money beyond state lines are subject to many legal regulations.
The following is a general registration timeline:
Prior to beginning your fundraising, register.
First, register with the state where you reside.
Each state where you solicit donations requires you to register.
Even if you don't actively solicit there, you should register in New York and Florida if you accept gifts online because these states require registration for all donations.
If you accept donations online, you must register in every state where you do so.
The Unified Registration Form is accepted in many states, although each state has various dates, costs, and supporting documents. However, if you don't file correctly, your nonprofit might face fines and possible felony charges. Therefore, make sure you familiarize yourself with the particular registration procedures for each state where you conduct fundraising!
When conducting fundraising, organizations should adhere to the following industry standards:
Standards of Practice and Code of Ethics for the Giving Institute
The AFP's Code of Ethical Standards and Principles
Model Standards of Practice for the Charitable Gift Planner from the Partnership for Philanthropic Planning and CASE
Additionally, NGOs and fundraisers should consistently and continuously assess their actions against an established code of ethics.