There was a period when attending meetings across the country or world meant you had to hop on to a flight. Thankfully, technology has put an end to this, and the invention of webcams means that you no longer even need to leave your office to meet with someone, regardless of their location.
Webcams have revolutionized how we do business in general. Many companies are going remote-first or have hybrid schedules so that you can essentially work from anywhere. Ensuring you have a good webcam for video conferencing is essential primarily if you work remotely.
Why Webcams Are Important For Video Conferencing?
A webcam is one of the most crucial pieces of technology for video conferencing. It not only makes it possible for your audience to see and understand you but also for them to do so clearly. However, choosing the ideal webcam to meet your requirements cannot be easy.
Here are some things to consider when purchasing a webcam:
Price

- You wouldn't think so, but you could be surprised by how much you'll pay for a webcam. It's easy to invest too much money and not receive the required things you are looking for. You should not be forced to spend money that you do not have and can purchase a high-quality webcam without breaking the bank with the right features.
Resolution

- It's a good idea to have the highest resolution available if you're going to be filming and sharing videos. However, 720p is preferable if you want to use the camera for occasional video conferences.
Microphone

- The microphone that comes with your computer is usually not of the highest caliber. Assuming you won't be using a separate mic for your recordings, it's essential to focus on purchasing a good-quality microphone.
If you're working with videos, you'll probably need all the help you can get for a streamlined experience. You can find more helpful insights here to choose the right video conference service.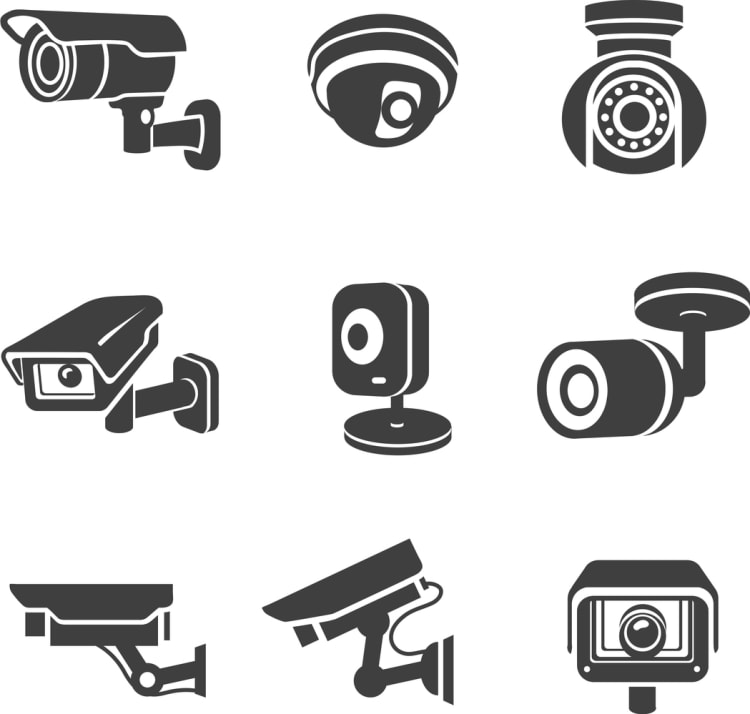 5 Best Webcams for Video Conferencing
You can communicate with and collaborate with other team members using a screen. A mere glance, nod, or expression can send a message. Using the proper video conferencing hardware that records your videos and audio in high quality can advance the way you connect with people online. A better webcam would be beneficial to many of us. Although the built-in one on most laptops gets the job done, it's sometimes not enough. Your audio and video can be of higher quality.
The top 5 webcams for video conferences are as follows:
1. Logitech C922 Pro Stream
Look no further than the Logitech C922 webcam if you want a 1080p camera, excellent sound quality, low-light corrections, and background removal. The C922 is one of the company's top webcams and is reasonably priced. It enables streaming in 720p at 60 frames per second. So, there's no need to go further if you're seeking a camera that meets all your requirements.
2. Razer Kiyo Pro
The best webcam is the Razer Kiyo Pro, which offers outstanding performance to all users. It is the best option for everyone, offering a variety of tools for content makers, broadcasters, and pros alike.
3. Logitech HD Webcam C270
The C270 from Logitech is an excellent and inexpensive webcam that can be mounted to the displays of a desktop computer and a laptop. It provides a solid image quality at 720p and automatically adjusts the light.
4. Mevo Plus
The Mevo Plus is a high-powered webcam that can record in 4K quality and is compatible with a wide range of platforms, including desktop computers, laptops, and smartphones.
5. Elgato Facecam
Those that play video games or broadcast their gameplay will find the Elgato Facecam to be an excellent webcam. It has a superb 1080p resolution at 60 frames per second, which gives your picture a super-smooth appearance. It is ideal for broadcasting on YouTube, Twitch, etc., because it lacks an auto-focus feature and a built-in microphone.
Other great best webcams for video conferencing products include:
Foscomax Webcam
Logitech Brio
Logitech C930E
Microsoft Lifecam Studio
Logitech HD Pro Webcam C920
Microsoft LifeCam HD-5000
Logitech HD Webcam C615
Camera Vs. Webcam For Video Conferencing
In essence, conference cams—and their subset, huddle cams—are built with the strength and adaptability to accurately record every detail of a fluid, remote digital dialogue as it occurs in a meeting room, no matter how big or tiny. In contrast, webcams have been designed to work in various niche settings. Webcams are geared more toward niche applications such as livestreaming, social media, security, and video telephony.
Best Webcams For Working From Home
The best cameras can significantly improve your performance in online video conversations while working remotely. The following are some of the most recommended home webcam for video conferencing products in 2022. Each one is highly capable in its own area of specialization:
Razer Kiyo Pro

- The fact that it can record in Full HD at 60 frames per second indicates that the video quality that this webcam is capable of producing is outstanding.
Logitech C310 HD Webcam

- The Logitech HD C310 is lovely and reasonably priced, yet it will continue to be more than adequate for most home office tasks.
Depstech 2K webcam

- This high-quality webcam delivers 2K at a reasonable price if you're looking for a webcam that can take pictures at a very high resolution.
Logitech Brio Ultra HD Pro

- Do you desire the best webcam image quality? The Logitech Brio Ultra HD Pro can record at Ultra HD 4K resolution and stream at 1080p Standard HD at 60 frames per second.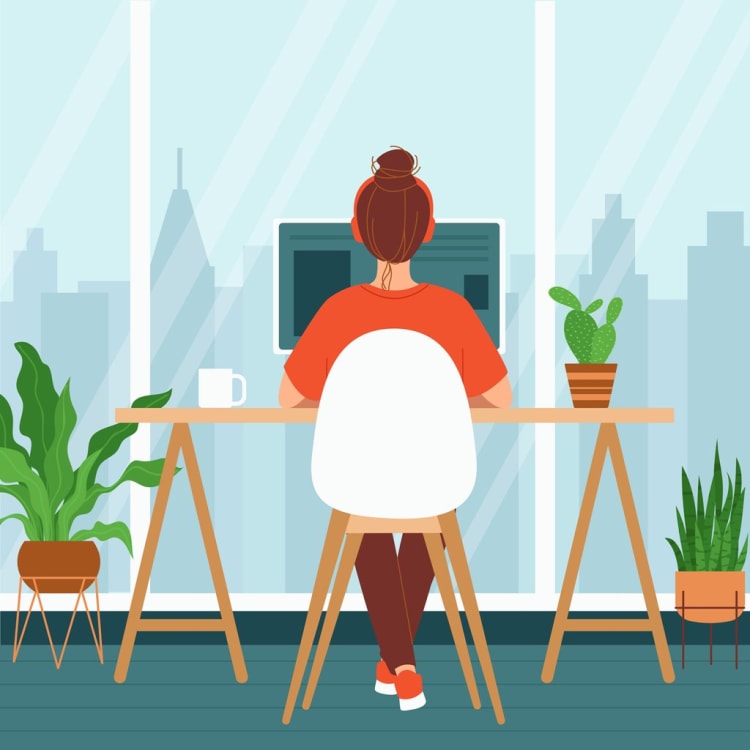 Best Webcams For Streaming Video
We've compiled a list of some of the top cameras for streaming if you're considering making the purchase:
Logitech C922 Pro Stream Webcam

- You can choose between 720p at 60 frames per second and 1080p at 30 frames per second.
Razer Kiyo

- Of course, the Razer Kiyo's light ring is its main selling feature. The Kiyo was designed from the ground up, and it succeeds admirably, competing favorably with the Logitech C922.
Mevo Plus

–Streaming could be done on the fly with the Mevo Plus. It features a plentiful power supply, generates high-quality video, and is portable. The Mevo Plus permits video conferencing in 1080p, although it is a 4K mobile webcam.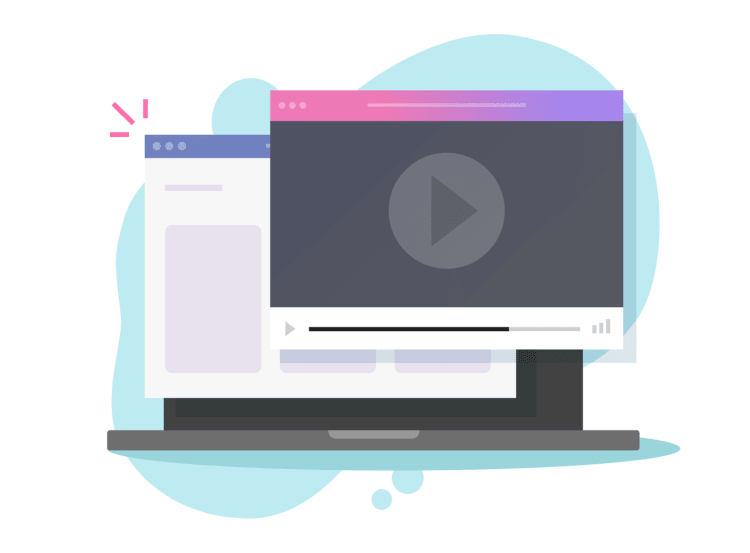 Best Webcams On A Budget
Use the best low-cost webcam available to upgrade the quality of your video calls without breaking the bank. Here are a few options you can choose from:
Ausdom AW615 Webcam With Built-in
Microphone
Logitech C505e
Microsoft LifeCam Cinema
eMeet c960
Logitech C310 HD Webcam
Logitech C270 HD Webcam
Microsoft LifeCam HD-3000
In 2022, owning a webcam will be as commonplace as carrying a laptop or mobile device. Access to all the essential technologies makes it easier for you to connect with current and new consumers and the world at large. Hopefully, this list has helped you narrow down your choices in purchasing a webcam that meets your requirements.
FAQs About Video Conferencing Webcams
The Logitech Brio Ultra HD Pro seems to have the best of everything. It can record pictures at Ultra HD 4K resolution and sends videos at 1080p standard HD at 60 fps.
While Logitech C270 HD Webcam 2000 is the cheapest budget webcam you can consider getting, Logitech C505e 3300 seems to offer the perfect value for money.
Budget webcams can cost anything from $25 to $104 and it is best to consider one based on your specific needs.
External webcams perform better in terms of specifications. They have more sophisticated features than built-in webcams, including more excellent resolution, better natural audio performance, and a larger field of vision with autofocus and the option of AI tracking. Flexible and limited to specialized situations like virtual learning and remote job.
The following elements determine a decent webcam's overall quality:
The frame rate of at least 30fps
HD stereo audio performance
Autofocus / AI positioning if needed
Plug and play, easy to use
High-Def vs. Ultra HD: Opt For Full HD 1080p/4K
Wide field of view
Automatic light correction
Support the operating system of your device