In the business world, video conferencing has emerged as a significant and popular form of communication. Effective video conferencing calls may boost business output by enabling employees to continue collaborating in real time. You may become a useful participant or facilitator in a video conference call by being aware of best practices for video conferencing.
In this post, we go through the definition of video conferencing, its advantages, and a list of video conferencing best practices to help you participate in video conferences successfully.
Video conferencing: What is it?
By employing video networking software, participants in a call can conduct a video conference. Meetings with clients and coworkers can be scheduled using various video conferencing options. You can arrange a meeting for everyone to participate in conversations using video conferencing as a communication tool, or you can choose specific individuals to discuss particular issues.
The Benefits of Video Conferencing
There are many great reasons to consider implementing video conferencing and video conferencing best practices in your office, especially as more companies hire remote workers. The following are some of the main advantages of video conferencing:
It makes remote communication possible.
One of the main benefits of using video conferencing is the capacity to hold a conference with people who don't share a space. This can entail bringing together telecommuting staff, hosting a meeting with several branches, or setting up staff gatherings that don't require employees to leave their homes.
Remote, hybrid and distributed companies are able to thrive in this work-from-anywhere era. Thanks to smartphone apps for video conferencing, participants can participate in a video chat and are no longer confined to a geographic location. Companies are able to use virtual office software for their video conferencing needs.
It is more interactive than voice or text chat.
Video conferencing is the best way to simulate an in-person business meeting. A video conference call increases the effectiveness and accessibility of communication by enabling speaking instead of typing. Voice-only conference calls can also be made better by including a visual component because it makes the meeting more engaging.
It simplifies meeting management.
You can control meeting conversations with ease if you hold a video conference. You can easily manage who is speaking and reduce other interruptions by changing who has the ability to talk or view during the conference call. By doing this, you can increase the effectiveness of your conference and carry out the call more swiftly than you could at a regular meeting.
Virtual offices save time.
You might need to break out into smaller groups during a meeting before reconvening the entire group. Instead of setting up many actual conference rooms, you can organize all your groups in a virtual office space. Virtual offices let the whole team stay on one platform while being able to break out into smaller groups when necessary. One example of a virtual office software is Kumospace. This platform allows you to walk around the room, just as you would in real life, and use spacial audio to hear only the people that are near you.
You may easily record the meeting.
You can end the meeting with a recording of all the topics covered by employing screen and audio capture. This makes it possible for others to access crucial meeting information and gives meeting attendees a way to refer back to discussions they may have subsequently. Kumospace has a record feature so that employees can refer back to the meeting when needed.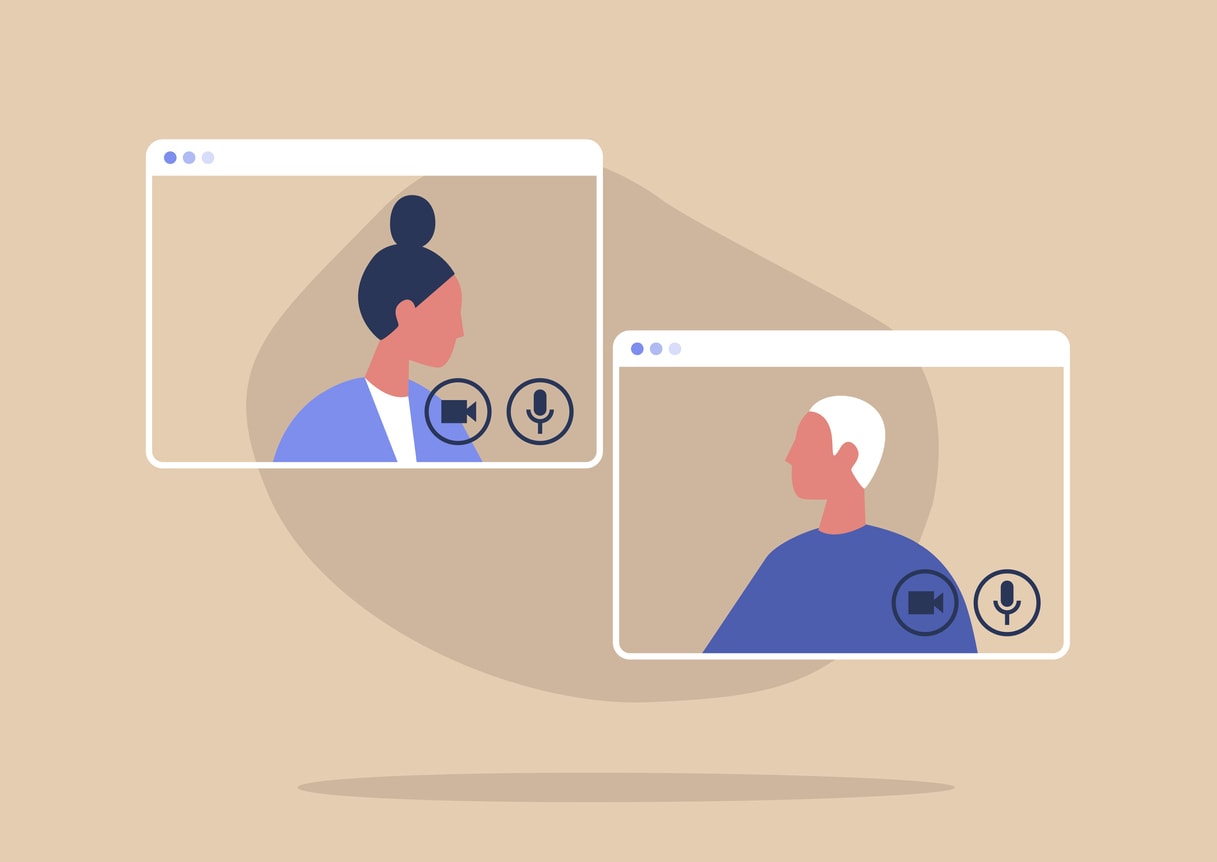 What are the best practices for video conferencing prior to your virtual meeting
Create a backup plan
Unforeseen events like connectivity issues or computer problems could hamper meeting preparations while organizing a video conference call. To ensure a smooth meeting, you can create a backup plan that includes hiring a second meeting host, keeping IT on call, or having extra computers or screens ready. In addition, announce your backup plans in advance to the group in case something goes wrong. Make sure to secure your video conferencing.
Remove any excess noise
Try to reduce background noise when joining a video conference call. Recognize when your microphone is active and be considerate. Start by avoiding areas with loud noises, such as those with communal or shared walls. Additionally, you can ask other people on the conference to refrain from speaking or making noise during your call if you are joining from home or a shared workplace environment. This ensures your line doesn't have interruptions and enables everyone in the room to focus on the speakers actively participating.
Find the appropriate backdrop
While many people attend video conference sessions from places other than the workplace, it's still necessary to provide a professional image when participating. Therefore, place yourself so that the space behind you is suitable for work. In order to create a professional background, many video conferencing solutions also let you swap out the real-time background for a single-color backdrop or an appropriate still image.
Choose the best camera angle.
Participants can participate more actively when a video conference call mimics in-person discussion as nearly as possible. Where possible, place your camera exactly above the screen you're making the call on while using a camera that isn't attached to your computer, such as a USB-connected device. This makes it appear more natural and straightforward, as though you're making eye contact with the other participants. Also, consider how your photo will be framed, such as choosing a shoulders-and-up framing to keep yourself in the middle.
Acquire a microphone and some headphones.
A cheap option to improve the quality of your conference call is to get a microphone and headphones to use during it. By using headphones, you may hear others clearly and avoid potentially distracting speaker echoes and background noise. Your computer can pick up your words thanks to a microphone, which helps other callers understand what you're saying.
Check your system
Always test out any new hardware or layout adjustments to your video conferencing system before a meeting. This allows you to spot any issues and address them before the meeting starts. By taking care of your issues before the video conference call, you may avoid any disruptions and ensure that you don't miss any crucial information.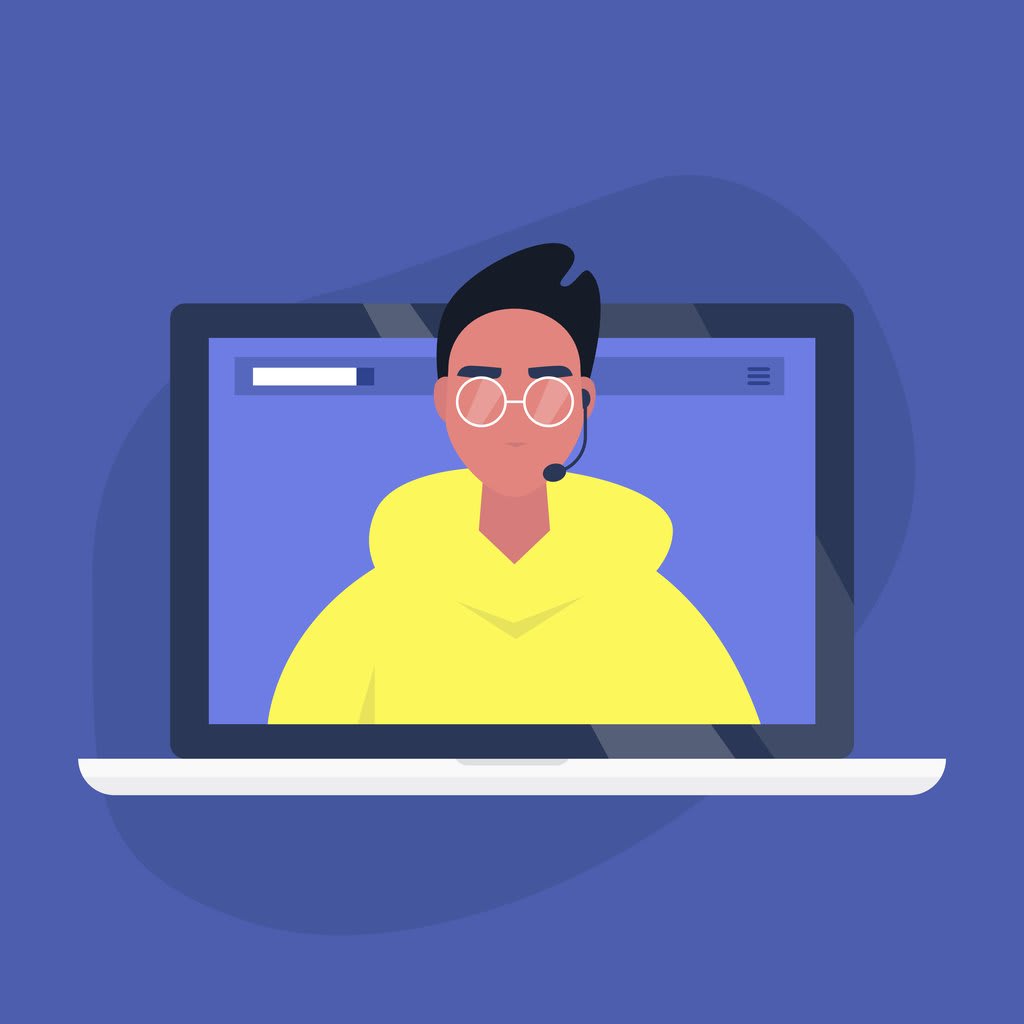 What are the best practices for video conferencing during your virtual meeting?
Join the meeting early.
Joining the call a few minutes early is another easy method to minimize problems. By arriving early, you may prepare for any issues that might prohibit you from attending and address them before the meeting starts. Arriving early might also assist the host in estimating and preparing more effectively for meetings where attendance is optional.
Use a facilitator.
A disadvantage of a video conference call is that people may talk over one another due to latency or the impersonality of not being in the same room. These incidents can be prevented by assigning a facilitator to choose the next speaker. This enables a smoother, more effective operation of your video conference call.
Focus only on the meeting.
You can stay engaged and get the most out of the video conference call by keeping your attention only on the meeting. You could be tempted to multitask during a conference call when other participants aren't in the same room as you. Consider muting your phone and putting it out of your line of sight. Close any browsers if you're not using your computer for the meeting. Furthermore, it's wise to limit distractions by locking any doors or moving to a quiet area.
When you're not speaking, be silent.
There is a chance that your line will pick up other noise or that someone will enter a room while you are on a call, even if you have taken all the best practices and procedures to reduce sound around you and speak into a microphone. Using the mute button on your microphone or the video conferencing program is a straightforward fix for this issue. You minimize any interruption on the call by remaining muted whenever you are not an active speaker.

How to participate in a video conference
Do's and don'ts of virtual meetings for hosts
Dress Appropriately. Assume everyone will see you.
Make sure adequate preparations are made well in advance of the meeting.
Designate a meeting leader.
Use a headset with a built-in microphone.
Have adequate lighting and a good camera angle.
Respect the end time.
Alert everyone if you are recording.
Look into the camera.
Speak clearly.
Have an agenda.
Do's and don'ts of virtual meetings for participants
Dress Appropriately. Assume everyone will see you.
Be on time.
Use a headset or earbuds with a built-in microphone.
Mute yourself when you are not talking.
Look into the camera.
Speak clearly without shouting.
Focus on the meeting.
Take notes.
When planning your next virtual meeting, be sure to use these video conferencing best practices. Video conferencing is a part of our new business "normal" to enable individuals to make work a part of their life and not their whole life. It doesn't matter if you're catching up with your grandparents or presenting a report to your coworkers; video conferencing has evolved into an indispensable component of everyday life.
Need help with video conferencing?
Kumospace is the go-to virtual office and event-hosting platform. Remote teams can communicate, collaborate, and meet online in our virtual workspace. Many businesses, organizations, classrooms, and social gatherings use video conferencing services, like Kumospace.
If you don't learn how to participate in a video conference or use any of these pointers, you are probably going to make some mistakes. However, if you put these best practices for video conference calls into action during your next event, you can increase the likelihood that everything will go well!