Before the pandemic, video conferencing was a growing facet of the workplace, but it is now even more necessary. People connect through Zoom meetings to interact with team members and clients in various locations, yet many felt a sense of Zoom fatigue. In addition, companies also conduct meetings daily and need to make sure their employees are able to work in a professional area with good lighting. For many people, working from home has become essential and a home office setup that includes optimal lighting for video conferencing is needed.
How To Set Up Optimal Lighting For Video Conferencing
You might not have yet considered this, but excellent lighting is essential if you are frequently on online calls. A microphone with poor audio quality can negatively affect meetings. Both poor lighting and images will hinder your effectiveness in a video conference. Obtaining the optimum lighting for video conferencing does not have to be complicated or expensive to assure good presentations or a well lit background.
Why Video Conferencing Lighting Is Important
Participants in the video conference call must be able to see everything, including all the intricacies of nonverbal cues so that they may have better personal interaction. You want others to perceive you in the best possible light during one-on-one or group video conferencing sessions. To accomplish this, they must be able to see your face without being blinded by stray light from behind or shadows that distort your facial characteristics. These aspects make the best lighting for video conferencing essential to online meetings.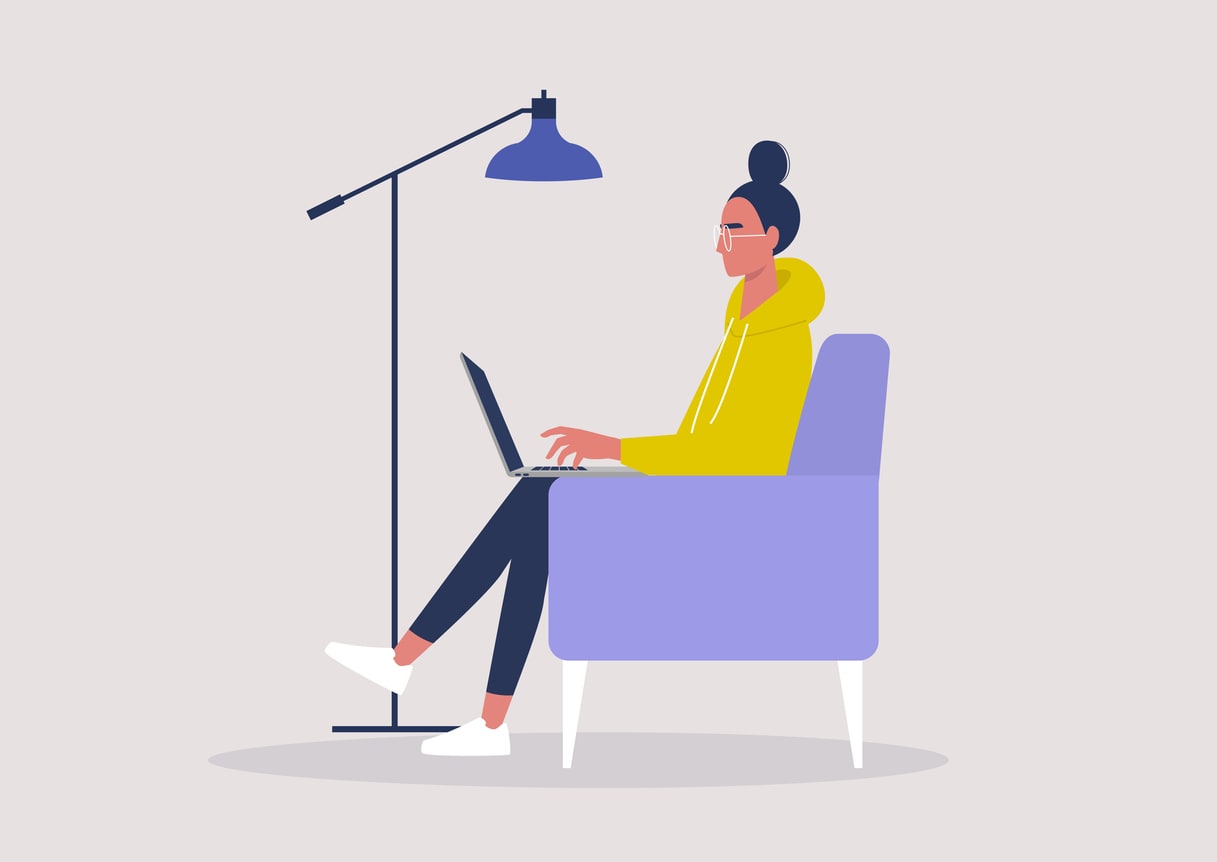 What's The Best Lighting For Video Conferencing?
There are many different video conferencing lighting options, such as:
1. Webcam Lighting
External lighting hardware loses some of its utility if your webcam has poor image quality. If you're willing to invest some money in home hardware, a variety of excellent solutions are accessible to you. Many technology firms have released home office equipment lines in response to the reality that WFM is becoming more permanent than initially envisioned.
Opt for a 1080p camera that performs well in bright and dim light. A high-definition camera is a solid starting point before focusing on lighting for video conferencing.
2. Lighting Kits
These adaptable configurations may be attached to any device to give video calls a polished, professional appearance. These lightweight kits are designed for mobility and adaptability and may be powered by either the power pack or the USB port, allowing for an unlimited external energy source. Many have anti-glare settings, meaning you can take your calls comfortably without squinting in the bright lights.
3. Ring Lights
Use a panel light/ring light to stand out as a professional executive during your Zoom calls. Expert YouTubers, Twitch gurus, and other video professionals love panel/ring lights because they perform well. The beauty of a ring light is that it illuminates its subject with uniformly spread, soft, diffused light. This implies that powerful light beams obliterate neither harsh shadows nor objects. They brighten your face well and accentuate your eyes with a modest ring of reflected light over each pupil. However, they can be bulky, making them unsuitable for use on the go.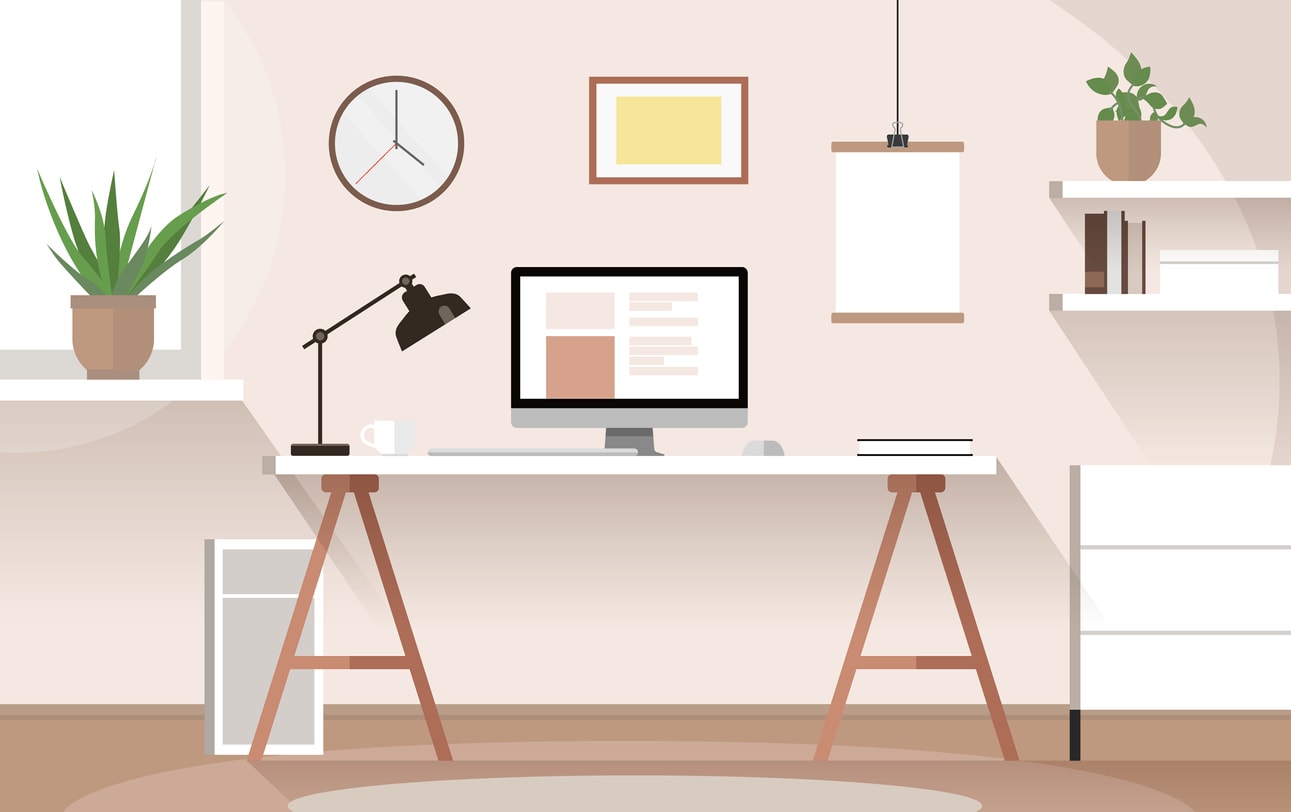 How To Deal With Overhead Light and Natural Light For Video Conferencing
1. Overhead lights
Many offices are lighted with fluorescent lighting, which might be helpful in some situations but is not pleasant. They tend to impart a yellowish hue to the complexion, making people appear ill and depressed.
And similar to the majority of home lighting, overhead lights create a spotlight from above, casting harsh shades on bodies and faces. In addition, non-portable ceiling light sources restrict the areas that operate and produce glares, rendering it distracting and more challenging to interact through video chat.
To fix this, you can use portable light sources in addition to ceiling lights/natural light. Even though standing/tabletop lights will allow greater control over the lighting intensity and ensure that you are sufficiently visible, they, unfortunately, won't make you look the best.
2. Natural Lights And Windows
Despite the reopening of workplaces, many individuals will continue working from their residences or via virtual offices like Kumospace for the foreseeable future. So it is safe to assume that video conferencing is here to stay. To seem at your sharpest while video conferencing, you should look for natural light. Using natural light is a fantastic approach to improve the lighting for video chats if you do not wish to invest in additional equipment or if you like to limit your gizmos to a minimum. Sunlight provides some of the most effective lighting. It is frequently sufficient to know how to harness and control this natural resource to get the optimum outcomes.
Simply placing a sheer drape over a window that receives direct sunlight can filter and spread the light. Also, consider where your home office is located. You should position the natural light source either to your side or behind your computer. If you sit right in front of a sunny spot, your silhouette will be tough to perceive, which isn't the way to go if you're presenting a groundbreaking proposal to your team.
How Should You Light Your Home Office For Video Conferencing?
A well-lit appearance indicates professionalism and capacity in the work environment and may even lead to enhanced communication and collaboration. Proper lighting also helps us appear more professional because it makes us feel more at ease and confident. If we are more confident, we can explain what we are saying and think more effectively, enhancing communication and demonstrating professionalism. While improving your self-assurance and earning capacity.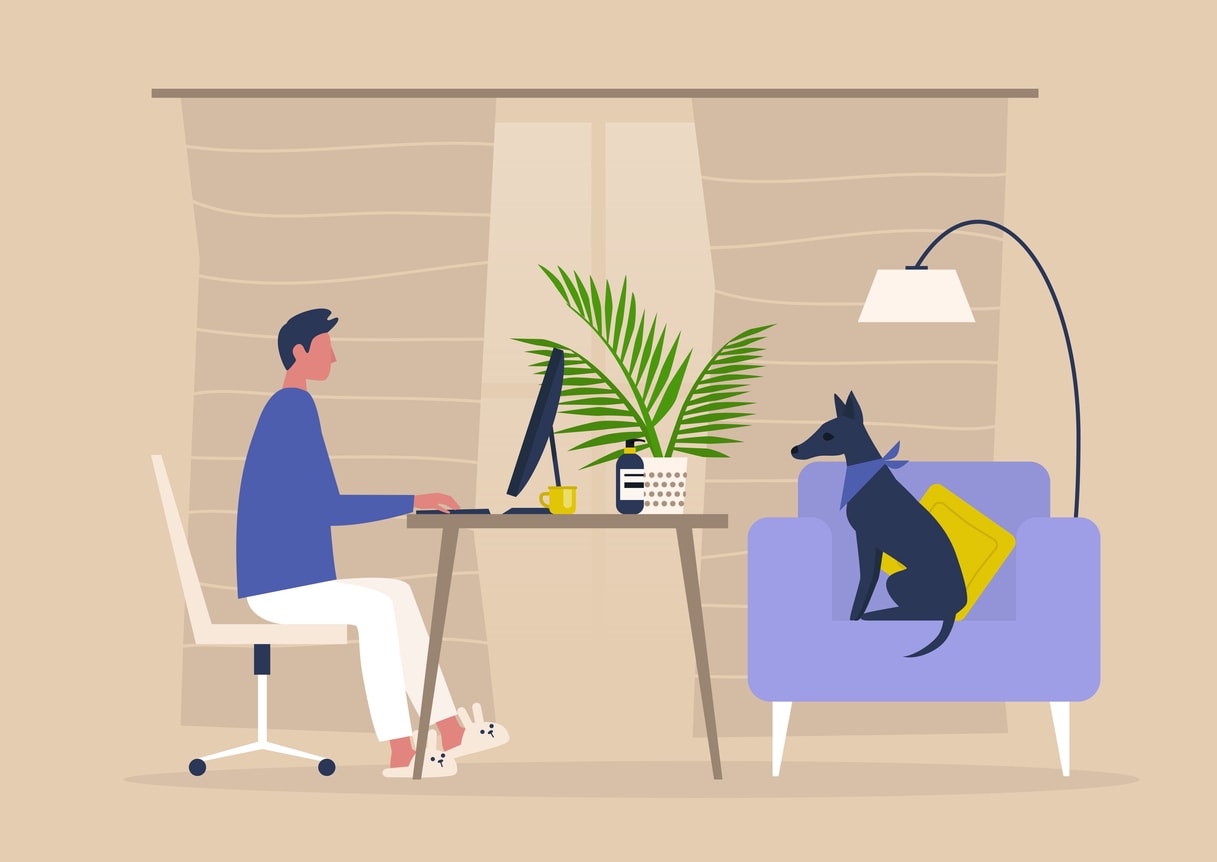 Lighting Options And Recommendations For Home Offices And Office Conference Rooms
Every work setting is different, and it also means you need to use specific types of lighting options and adjustments for clarity and optimal results during video conferencing calls. Here are some recommendations for office conference rooms and home offices:
Utilize Additional Lighting- Do not believe that the light from your display is sufficient to generate a satisfactory image. A person's face in blue tones may appear fantastic in a personal chat, but it is inappropriate for the conference. Reduce the screen's brightness until all blue light has disappeared from the image.
Never Overlook The White Balance - After establishing the light sources, your device will automatically change the white balance if you place a blank paper sheet in front of it for a few seconds.
Position The Camera Properly- Do not position your webcam in front of strong sunlight sources and a window throughout the day which can happen in conference rooms with large glass windows. This will most likely result in an exposure imbalance, which will cause your silhouette to only be seen on your video call instead of your face.
Select a Good Light Source- A 40-watt incandescent light bulb will provide a clear, yellowish image. In contrast, a fluorescent light source with a color temperature of 6700K or higher would produce an excessively cool image. Therefore, the best alternative is a bright incandescent bulb or fluorescent daylight lamp at 5400K. Cover the bulb with a translucent cloth if available. This will help diffuse the light and prevent sharp shadows.
This lighting setup eliminates shadows, softens facial edges, and gives dimension and brilliance to the environment. By the end it will look like you're speaking from a professional studio rather than your normal at home office.
Following these tips while attending online meetings will help you create a professional impression and feel more confident while collaborating with your team or clients.