With more teams going remote and hybrid, company leaders prefer video over audio. 80% of executives say video conferencing is taking over audio conferencing as the go-to form of internal team communication, and 84% think it is outpacing audio conferencing in communicating with external stakeholders. Due to this shift in the workplace, it is crucial to use the right virtual office software to connect with your team. It's also just as important to conduct yourself with the right video conferencing etiquette while on camera in the workplace.
What are the most important aspects of video conferencing?
Videoconferencing's rising prevalence in the workplace has shifted attention to the etiquette for conducting business online. You want your meetings with coworkers to go as smoothly as possible. And this refers to those aspects of your online meetings that go beyond the scope of technology.
Using proper video conferencing etiquette is essential to projecting a professional image, whether you're participating in a business conference, sales call, interview, or casual video chat. It's crucial to sound professional, present yourself well, and understand the conventions of participating in a virtual conference in the modern world. Etiquette is where the human element comes into the picture.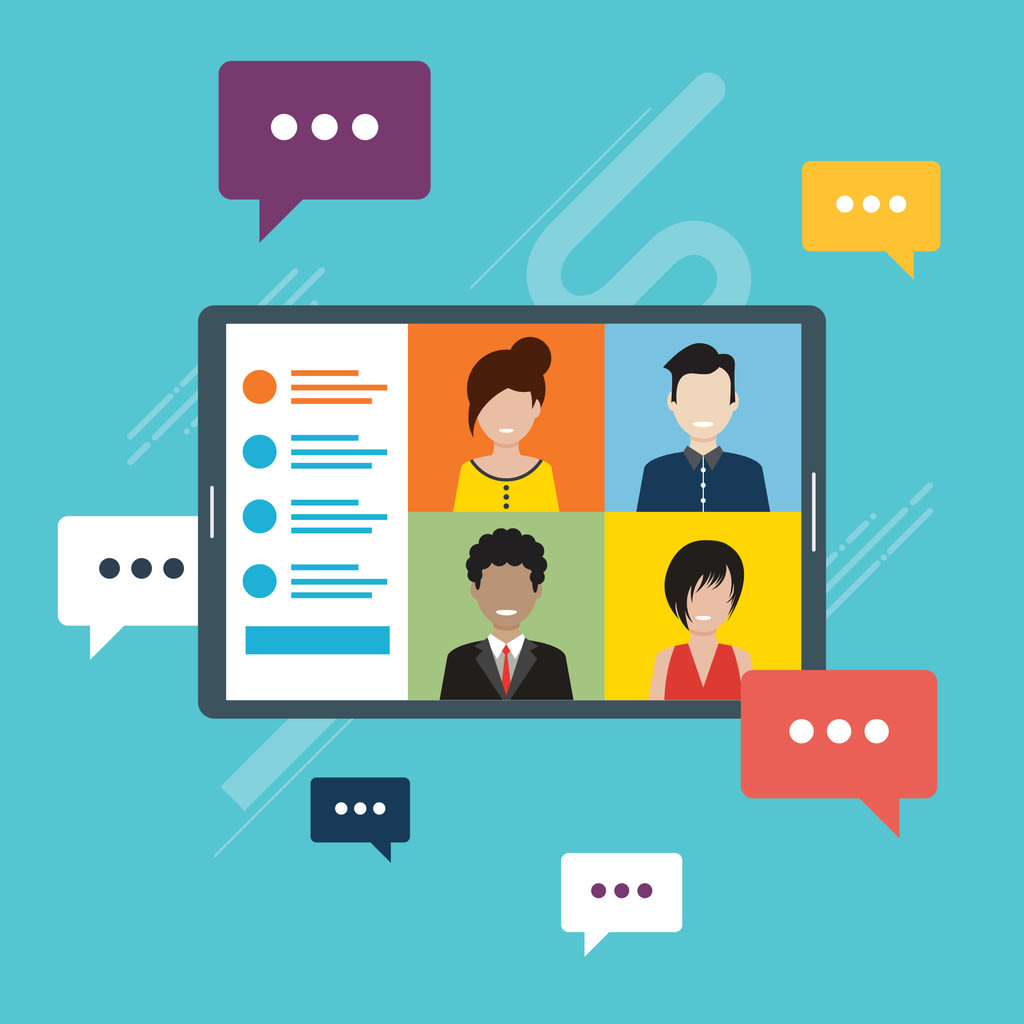 Why Is It Important To Apply Etiquette In A Video Conference?
Technological developments and enhanced Internet connections, video conferencing, and meeting virtually have made video conferencing easy for everyone. It is important to realize that maintaining your standard professionalism during a video conference requires more than just installing an app and speaking into your phone, making proper etiquette imperative.
Video etiquette is easy to achieve and essential in the remote and hybrid workplace or for virtual events.
How do you present yourself in a video conferencing meeting?
By applying etiquette, you're letting the person on the other end of the call know that you are present and focused. Just like you would pay attention to whom you're speaking with while being in the same physical location, it's important to do the same even over video calling.
We understand that preparing for a video conference may seem challenging, but having a guideline of what you should and should not do will help make the process easier.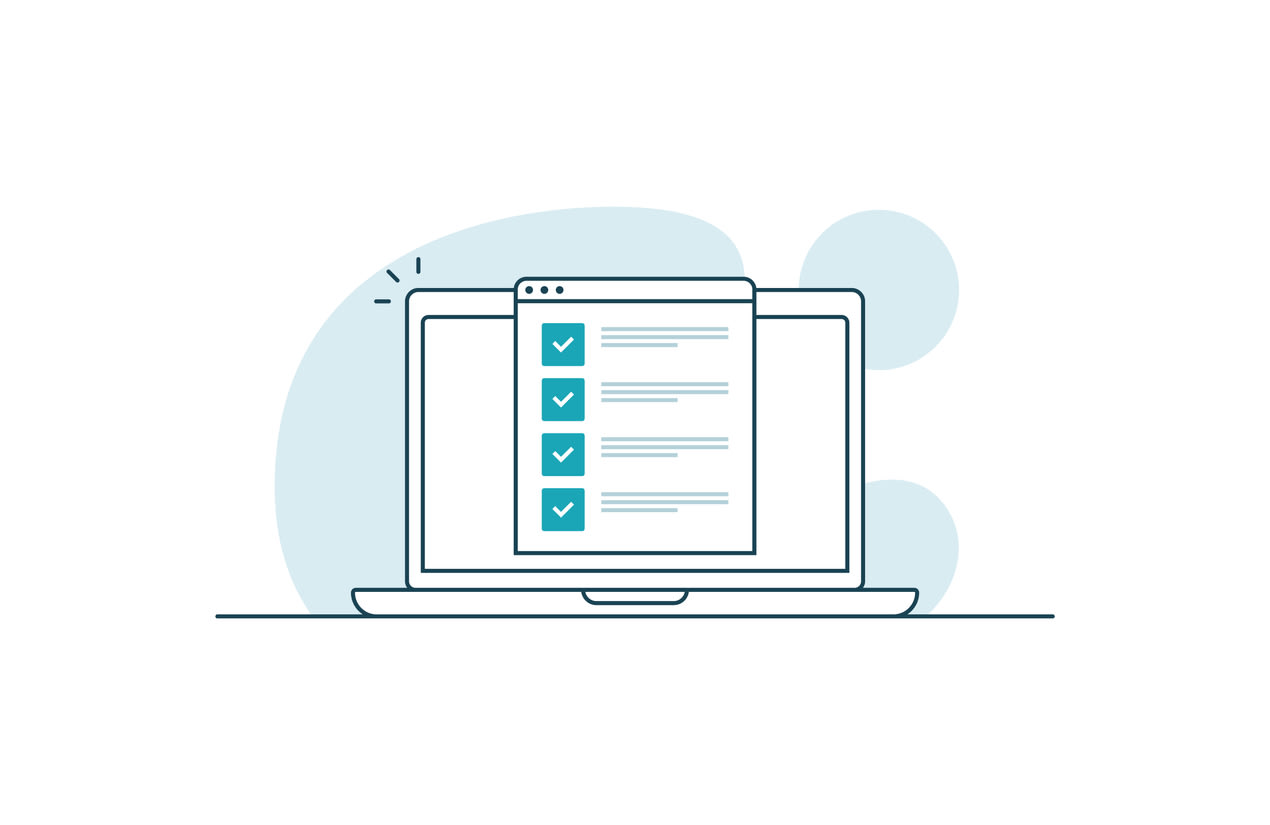 The Do's Of Video Conferencing Etiquette
There are numerous aspects that you need to keep in mind while on a video conference, such as:
1. Ensure Adequate Lighting
In the same way that professional broadcasters and photographers rely on having enough light, the same holds for video calls. For instance, avoid sitting directly beneath overhead lights because it casts shadows under your eyes. Use sources of soft or natural light for improved illumination. There is a noticeable improvement when using two or more lights for video call backgrounds.
2. Make Sure You Use High-Caliber Audio
A video call's efficiency can be swiftly reduced by poor audio quality, which frequently results in misunderstandings. First, ensure you have a strong Wi-Fi connection to stop choppy audio. Next, locate a quiet area where you won't be disturbed. Avoid background noise from children playing, dogs barking, TVs, or nearby music. And in case background noise does occur during your meeting, stay calm. We're only human. Life happens, but as long as you are being thoughtful when communicating, everything will be all right. Just remember to speak slowly and clearly so the person on the other end of the conference call can hear you.
3. Wear Appropriate Attire
If you have a virtual meeting, do some research ahead of time to know what "appropriate attire" means for the company you're meeting with or the virtual event you're going to. Some remote and hybrid companies have a more casual and relaxed attire. As long as you're not in your pajamas, you'll be fine. If you're going to a virtual job fair or interview, we suggest dressing more on the professional or business casual side. And if you're attending a virtual event, check what the event's about. If it looks on the fancier side, dress your best. The benefit of being virtual is that they'll only be seeing your shoulders and up.
4. Observe the Participant Interaction Ground Rules
It's essential to make people who are attending your video conference feel welcome and that they can contribute. Naturally, various event formats and audience types require different engagement strategies. To keep your audience interested, most video conferencing software provides a range of interactive features, such as private and group conversations, Q&A, reactions, and the capability for participants to talk on camera. To keep things moving smoothly, check in with your attendees throughout your meeting and keep them engaged by interacting with them. This can include taking polls or asking questions to let your audience answer.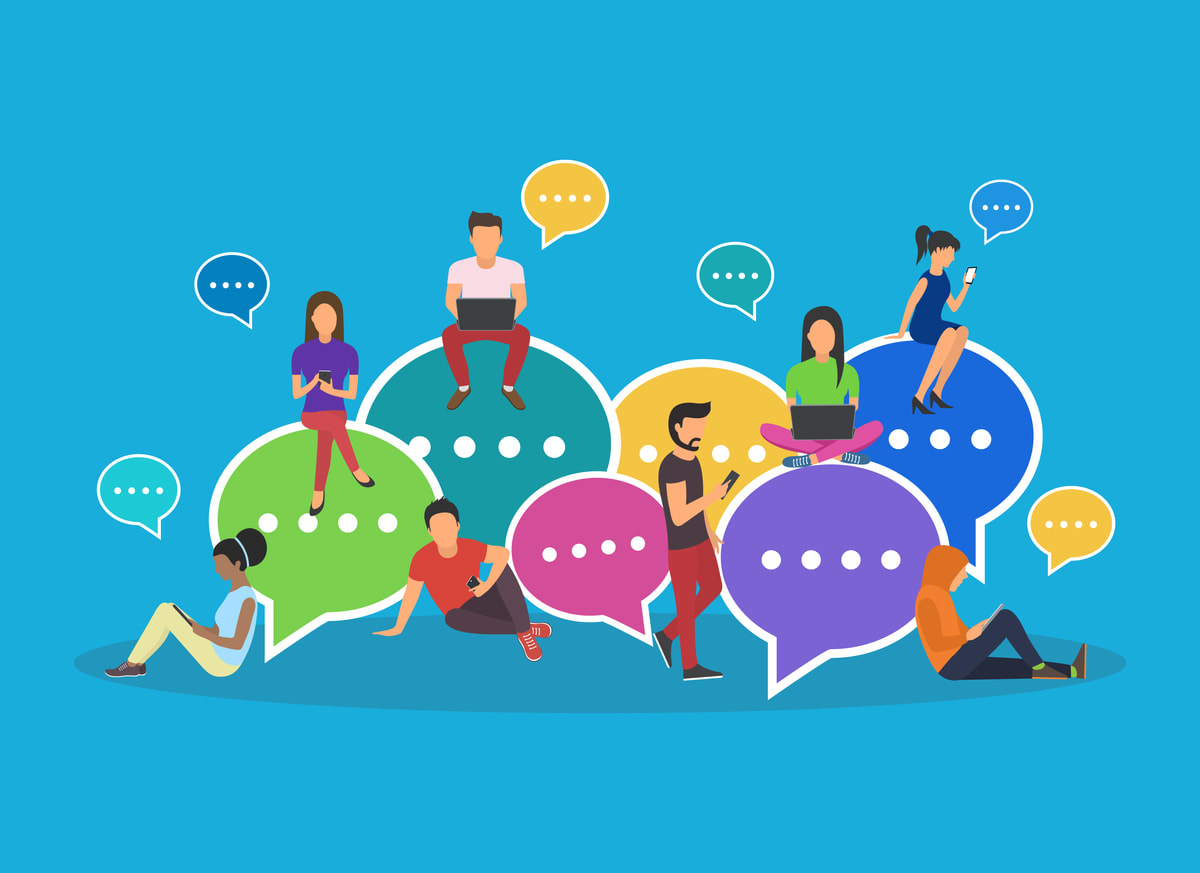 5. Select A Background
It is recommended to ensure that your background is clean and businesslike. Less can be more. To avoid distractions during the video conversation, it is best to choose a clutter-free space, preferably a home office environment. Consider blurring or including a virtual background as a quick solution to this challenge.
Thankfully with technology, you can change your background at times. If your software doesn't allow you to add filters to your background, here are the best background colors for video conferencing. Having a professional background is great to have, especially while working remotely. Add a nice painting or backdrop and have some fun with it.
6. Try To Maintain Eye Contact
It's important to maintain eye contact with the person you are speaking to, just as you would in real life. If you have a monitor off to the side and need to reference or look at it, let the other person know that you are still engaged with what they're saying. This will help them realize that even though you are looking away from time to time, you are still focused on the task at hand.
7. Select a User-Friendly Video Conferencing Platform
Even though "video conferencing" typically refers to video conferences involving two or more parties, there are numerous variations. The platform you pick for a video conference should be catered to your company's needs. Having the proper video conferencing solution in place, whether desktop, browser-based, mobile, or in a meeting room, will boost engagement, and enhance attendees' overall experience. A great video conference software to utilize is Kumospace, whether you need a virtual office or virtual event platform for your video conferencing needs.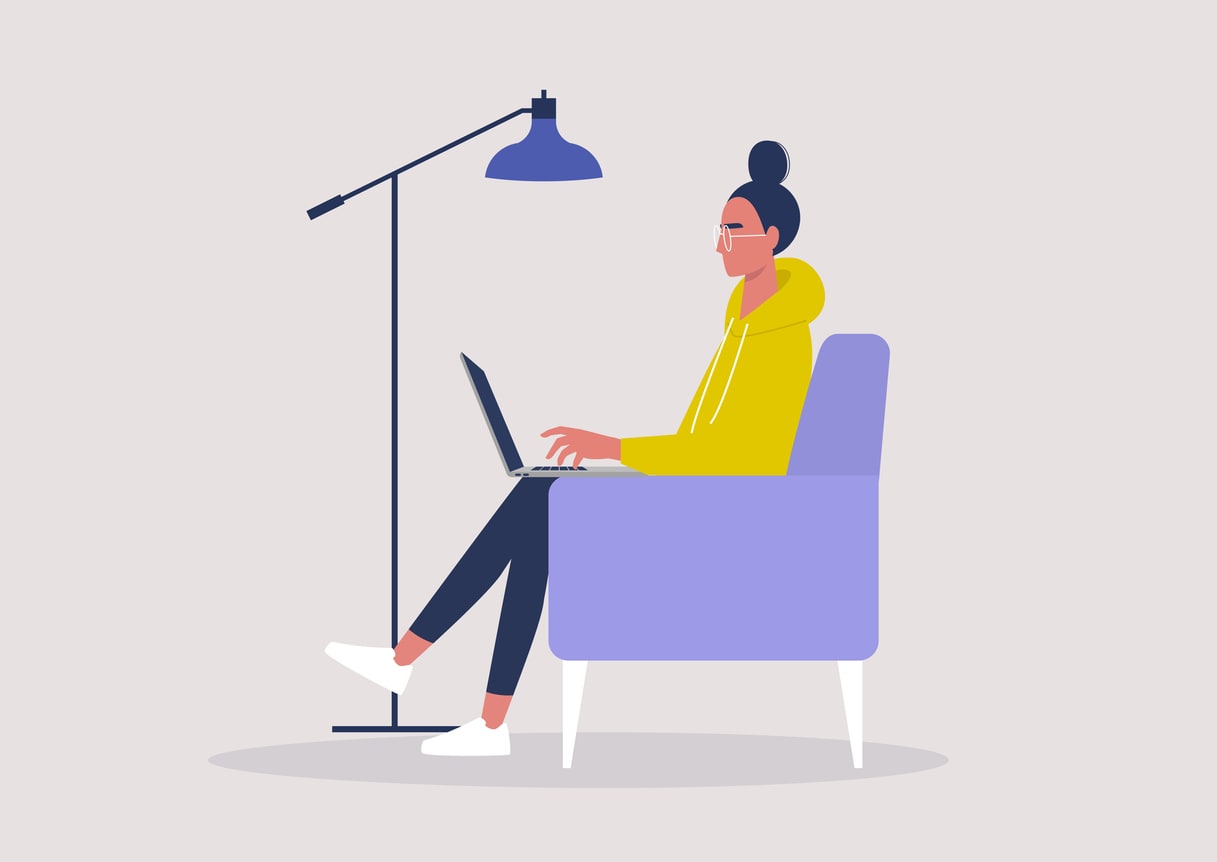 The Don'ts Of Video Conferencing Etiquette
Apart from the things you should do while on a conference call, there are also a few don'ts, which include:
1. Don't Leave Technology Testing Till The Last Minute
Technical difficulties end a video conference's momentum quicker than anything else. Give yourself enough time before a conference call to identify and fix connectivity problems and the chance to test out the core aspects of your conference software. Before the remote meeting begins, the most secure video conferencing solutions will allow you to check your camera, audio, and microphone. Additionally, you should confirm that your connection speed is high enough. Make sure your Wi-Fi connection is stable if you use a video conferencing service since this will ensure smooth audio and video transmission.
2. Don't Forget To Turn Off Your Microphone When You're Not Talking
In a conference call, nothing is more distracting than background sound; an unmuted microphone will broadcast sounds from your computer. This video calling etiquette advice is essential if you are joining from a public location with a significant amount of background noise or if you are attending with children or other relatives at home. Other participants may be distracted by keyboard activity, eating noises, side conversations, and traffic sounds. Additionally, you won't have to deal with awkward or unpleasant situations where other people overhear things. Ensure your microphone is always muted; only unmute it to speak.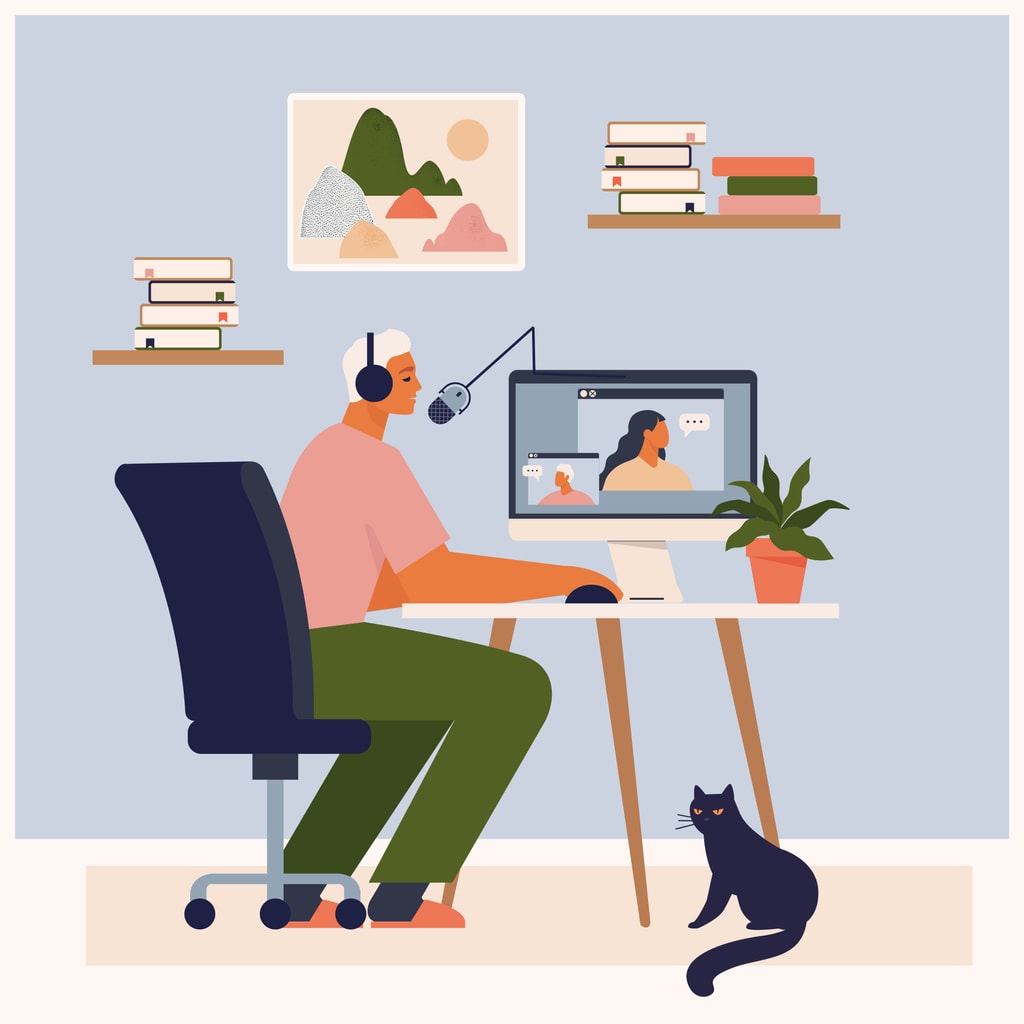 3. Don't Be Unprepared Or Late
It should go without saying that being on time and prepared is a crucial component of proper video conference etiquette. Being on time for a video chat demonstrates your respect for the other participants and your desire to avoid wasting their time. Give yourself some extra time before the call to set up your workspace, become acquainted with the schedule, assemble your documents, and log in.
4. Don't Allow Yourself To Be Sidetracked Throughout The Meeting
You could be tempted to complete other activities while in the video meeting. Avoid doing that if feasible, and pay attention in meetings by being fully present with your coworkers. With video conferencing, your visual appearance tends to be more noticeable, so it will be easier for your coworkers to tell if you aren't paying close attention or if you appear to be squirming, moving around, or looking elsewhere all the time. Taking notes on the topics covered during the meeting is acceptable, but other activities should be limited or avoided.
5. Avoid Speaking Over Others
You probably have questions concerning the information delivered or the topics covered during your meeting. Try to avoid speaking over others and wait for your turn.
Using the chat feature of your video conferencing program, if it has one, is the most effective and least disruptive way to ask questions. This will allow you and your coworkers to ask questions during the discussion without disrupting anyone. The questions will then be visible to everyone in the conversation message sidebar, so the speaker or conference host can respond to them whenever it is most convenient during a natural pause in the meeting.
Following basic video conferencing etiquette matters in a professional setting and will help you in the long run. It allows you to stay in control of communication within your team and tells them that remote work or interactions are valuable. When your coworkers and team members see you following these best practices, they will be inclined to do the same.