Professionalism and functionality are essential for a strong video conferencing solution. Your home office will need a variety of different things, including high-quality A/V equipment that doesn't take up much desk space and isn't overly complicated.
What is Video Conferencing?
Video conferencing involves a live audio-visual call between two or more persons. No matter where they are in the world, users can communicate with one another in real-time via a powerful internet connection. Video conferencing has been around for years, but it skyrocketed in popularity as people everywhere shifted from the office to the home during the 2020 pandemic.
Video conferencing is frequently used in business to facilitate communication and collaboration inside and outside an organization. To make the most of the experience, you only need to set up the required devices and software.
What are the Benefits of Video Conferencing?
There are a number of ways that video conferencing can benefit businesses. The return on the investment (ROI) is worth it: 84% of individuals surveyed said that watching a brand's video convinced them to purchase a product or service. Here are a few:
Enhancing Communication
The ability to establish efficient communication with many people is one of the major advantages of video conferences. It is a natural companion to your business communications. No matter your state or location, it helps set up productive communication. All you require is a gadget that allows for video calling.
Increasing Productivity
You can actually conduct business meetings more effectively via video conferencing. With it you can manage multiple tasks and even multiple locations at once. Your productivity will rise if you can adopt video conferences as part of your business.
Boosting Interaction Within the Team
You are only as good as your team. Therefore, you must maintain constant communication with your employees if you want your firm to succeed. Video conferencing lets you stay in touch with your colleagues and give work-related feedback. In addition to enhancing team communication, video conferencing allows you to interact with co-workers from all over the world.
Lowering Costs
You can perform all your tasks in one location, whether working from home or overseas. This not only saves you money but also improves your ability to multitask. As a result, you can employ the time and money saved in various areas of your organization.
Quick Outreach
You need to have a quick conversation with your coworkers, but a face-to-face meeting is impossible. In these circumstances, you can quickly get in touch with them and arrange a brief video conference meeting to conduct the conversations. One of the main benefits of video conferencing is the ability to select a flexible time and date for these urgent encounters. Or your team can get a virtual office, to allow spontaneous interactions to occur throughout your workday.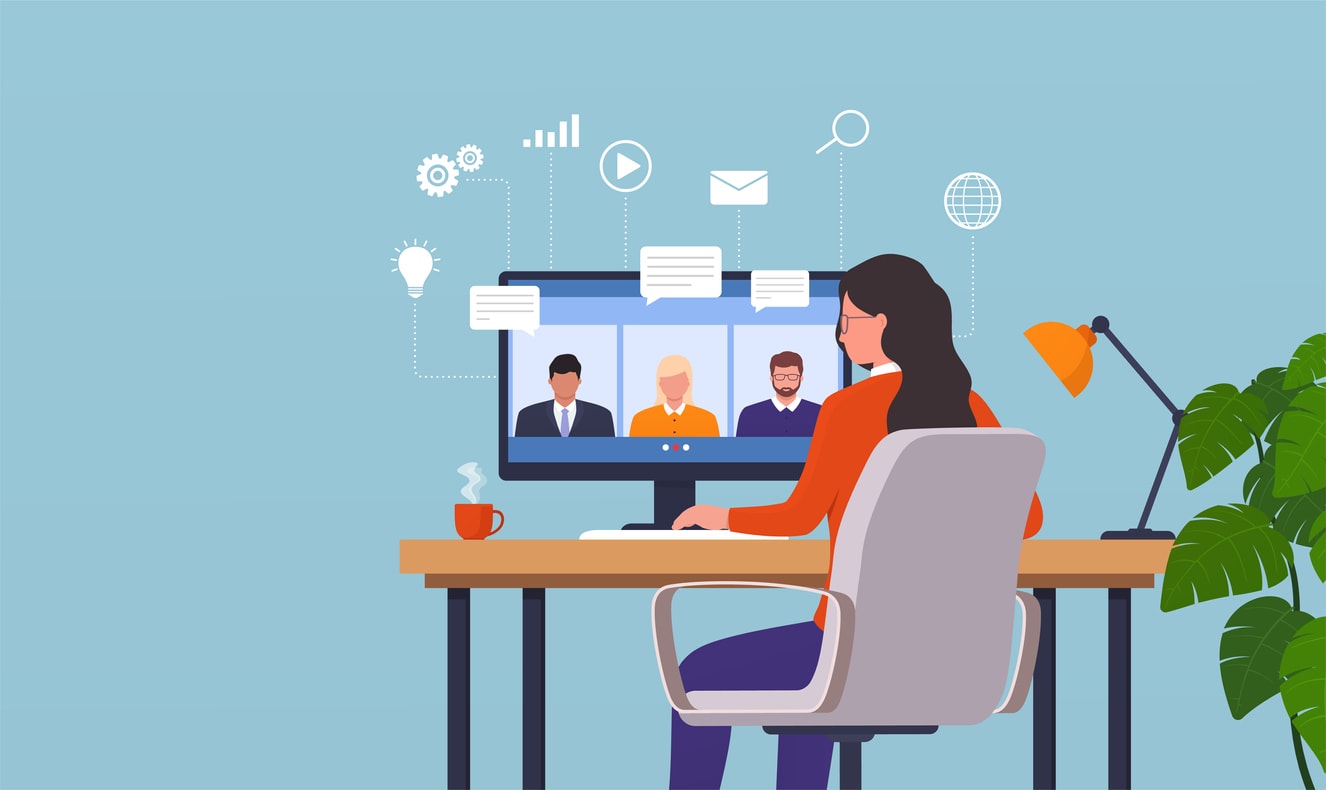 What are the Different Types of Video Conferencing?
Although there are many various types of video conferencing services, most of them fall into one of these four categories:
1. Customized On-Premises Visual Conference
Some solutions focus on conference room hardware and are expensive to implement. They also need a lot of help from outside integrators and IT departments. Servers and meeting room systems must be maintained and upgraded throughout the system's lifespan.
2. Web Conferencing
Some web conferencing service providers include video in their offerings for web-based conference rooms. These kinds of solutions are typically most effective when used by a small number of presenters to communicate with a wider audience. Imagine it as an improved audio conference call where the speaker may share both their presentation and face. However, the video quality is frequently lacking.
3. Video Meet-Me Services
Because it doesn't involve scheduling, the "meet-me" option, also known as reservationless conferencing, differs differently from web conferencing. Connecting to a meet-me video meeting is quite similar to joining a web conference; you simply dial into a cloud-based shared meeting room and wait for the moderator to join and initiate the call. It serves as a kind of video calling card.
4. Cloud video conferencing
The most deployable and user-friendly solution for video conferencing is the cloud. Users connect by name rather than by dial string, thanks to a shared company directory that drives the call experience. Business-class solutions often outperform their on-premises counterparts in terms of quality, security, and pricing because there are no prohibitive hardware expenses. The Swiss Army knife of video conferencing, if you will.
5. Free Video Services
The majority of free services are created as consumer goods. Either they have limited features like time constraints or maximum participant limits, or advertisements sponsor them.
The absence of security and service-level agreements is the major drawback of free services. It provides you with all the support and quality you would anticipate from a free service. If something seems too good to be true, it probably is, as the saying goes.
As video services become more distinct from one another, you begin to realize how important it is to align your goals with the collection of available solutions. Some systems fail to support multiway video conferencing yet mix web collaboration and content sharing.
Others include web, audio, and video conferencing capabilities but lack business-grade features like recording, reporting, and camera systems specifically designed for meeting rooms that businesses want.
Who needs video conferencing solutions?
Modern businesses cannot function without video conferencing, especially with the advancement of related technologies. Even while some businesses require employees to return to the office as recent regulations are relaxed, the trend of hybrid employment is here to stay.
According to a recent study, most businesses intend to boost their IT investment despite concerns about an impending economic downturn. This is particularly true in areas like video conferencing that help to enable remote work. Therefore, since most office workers can be expected to participate in video meetings on a regular basis, your business's video conferencing system must be top-notch.
Here is a list of some of the most important features to look for when choosing a video conferencing solution.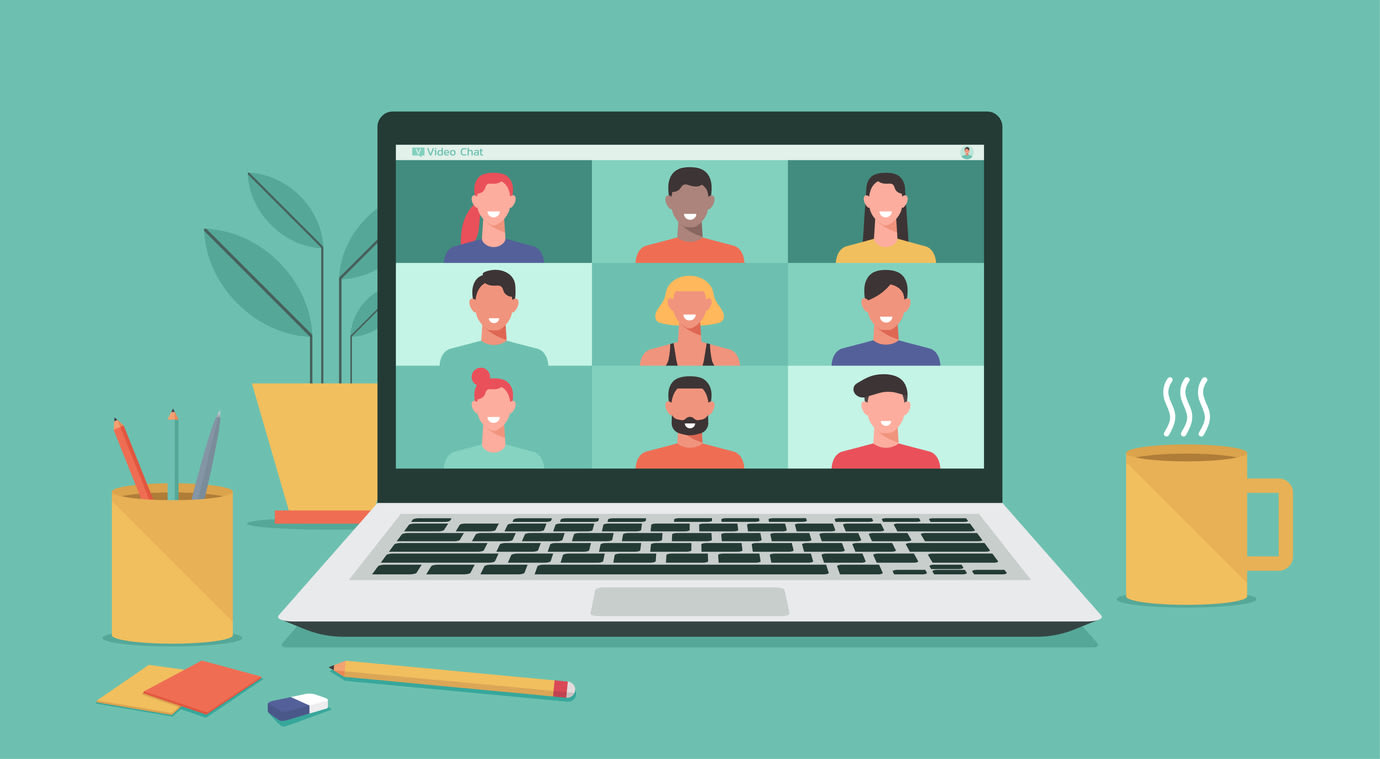 What are the Most Important Aspects of a Video Conferencing Program?
High Quality – Even when connecting from thousands of kilometers distant, reliable audio and visual quality gives the impression that you are in the same room. For communications that are crucial to your business, don't accept anything less than extraordinary.
Guest Invites – Everybody in every meeting should have access to video conferencing, including visitors from outside the firm. Therefore, find a solution that offers guests a seamless experience without demanding large downloads or putting other obstacles in the way of connecting.
Screen Sharing – It's important to be able to share your presentation or screen during your video conversation to convert it into a collaborative working session instantly. In this manner, you can converse verbally in addition to working together on a paper.
Search-Based Directory – It's considerably more convenient to call someone by clicking their name than by dialing an endless number into a meet-me service. You can find out whether the person you need to speak to is available and prepared to connect using a presence-enabled directory.
Call escalation that is seamless – A video call should scale when additional participants are added. To prevent the inconvenience of having to end a two-way call in order to start a multiway call, choose a solution with call escalation.
Recording of meetings – Record significant meetings, conversations, events, and ideas and distribute them to team members who couldn't attend the actual event. Few products offer recording, and even fewer have a built-in platform for sharing.
Planning virtual meeting spaces – Users should have the opportunity to plan one-time meetings easily, build reusable meeting room spaces for recurrent meetings, and issue invitations to people outside the business using seamless calendar integrations and directory-based calling.
Interoperability – Look for a solution that enables any-to-any connectivity regardless of the devices used, such as video systems, laptops, tablets, and smartphones.
Live Chat Groups – Live Chat Groups and one-on-one chats offer an extra level of collaboration known as text level. In order to quickly transition to video from a chat app, look for a solution that supports always-on chat or, at the absolute least, interacts with chat tools.
How to Choose the Right Video Conference Service
Here are some tips to help you pick the right video conference service:
Decide on the type of video conference service you need.
Consider the quality of the video conference service.
Make sure the video conference service is compatible with your equipment.
Consider the price of the video conference service.
Compare video conference services to find the best one for your needs.
Now that you know how to pick the right video conference service, you can start looking for the best one for your needs. One software to consider is Kumospace. This virtual software is the go-to virtual office and event hosting platform. Remote teams can communicate, collaborate, and meet online in our virtual workspace. Many businesses, organizations, classrooms, and social gatherings can use video conferencing services, like Kumospace.
Helpful Equipment for Video Conferencing
The built-in camera and microphone on your laptop are usually less than adequate, especially for a video conference for your business! They're keeping you from sounding as professional as possible during videoconference sessions. Therefore, it is in your best interests to purchase a standalone webcam and stereo microphone with noise cancellation instead of using the built-in webcam. Even a low-cost webcam with focusing and a reliable microphone on a video call can significantly enhance the picture and audio of any conference.
From a technological standpoint, upgrading your audio and video equipment is pretty simple and reasonably priced. However, it will significantly boost the quality of your virtual meetings and will, therefore, give you the added benefit of a professional look and feel. It's important to have a good setup before you begin your virtual conference call.
Best Webcam:

Logitech Brio Pro 4K webcam

Best Microphone:

Blue Yeti USB mic




Best Phone Tripod Mount: Any

Best Laptop: Lenovo ThinkPad X1 Yoga

Best Lighting: Lume Cube
For more suggestions on equipment, check out essential equipment needed for video conferencing.