A new trend is forming as businesses "return to normal" and go back to work: Employers and employees are beginning to recognize the benefits of remote work. Many firms have developed a hybrid work style where employees split their time between working in the office and working remotely in order to continue supporting remote work. A longer-lasting collaboration tool is required for this more long-term work solution.
Workers from different parts of the world and time zones can collaborate as if they were in the same meeting room with the aid of a competent video conferencing system. Given that it can accommodate more participants, this may be more practical than in-person meetings. Long-distance trips and poor voice links are no longer necessary for collaboration. Workers can hold efficient collaboration sessions on any internet-connected device from any location with the help of a professional video conferencing solution.
What features do the secure video conferencing software need?
Regrettably, thanks to recent technological breakthroughs, hackers have been able to create some sophisticated new hacking tools. This raises the possibility of a security breach during video conference conversations.
Hackers can access a company's valuable information if proper security measures are not followed. Recently, this has happened with Zoom, a platform for video conferencing that is growing in popularity. Recently, hackers have been sneaking inappropriate images into online meetings.
What are the secure video conference features you should consider?
It's important to have a good understanding of secure video conferencing features. Here are some of the best secure video conferencing features:
A

browser-based platform

, it is to use and doesn't require any downloads.
Interactive presentations and group work on a digital whiteboard
Votes for questions in Q&As and participation
Polls to engage everyone in the discussion and to get feedback
Sharing of multimedia, such as GIFs, videos, music, presentations, and PDFs
Breakout areas for group work, networking, and entertaining activities
Event replays allow for asynchronous participation by the entire team.
Plugins and integrations for flexible use
Data analytics to gauge guests' responsiveness
In addition, here are some other important features to have on your secure video conferencing platform:
Shared Screen
Through the use of screen sharing, the entire conversation can be focused on the visual display on the screen while the speakers continue to debate the information on the page or make references to it.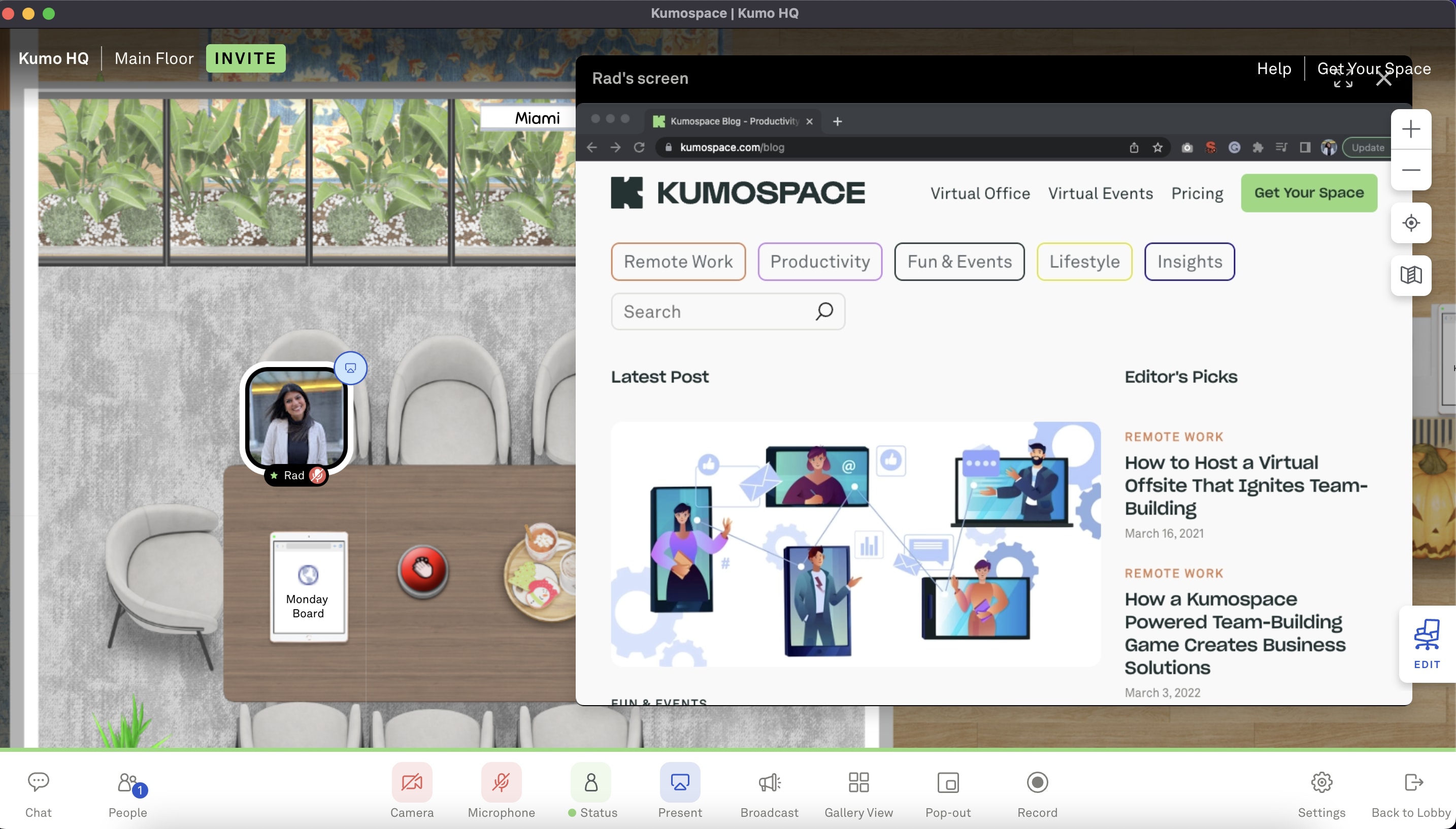 Simultaneous Annotation
It is necessary to annotate and share concepts or points on the screen during discussions in order to generate discussion points.
Chat Box
The chat box in this feature allows for various talks between users. As a result, a chat box can appear where people can remark on things and make suggestions without interfering with the speaker.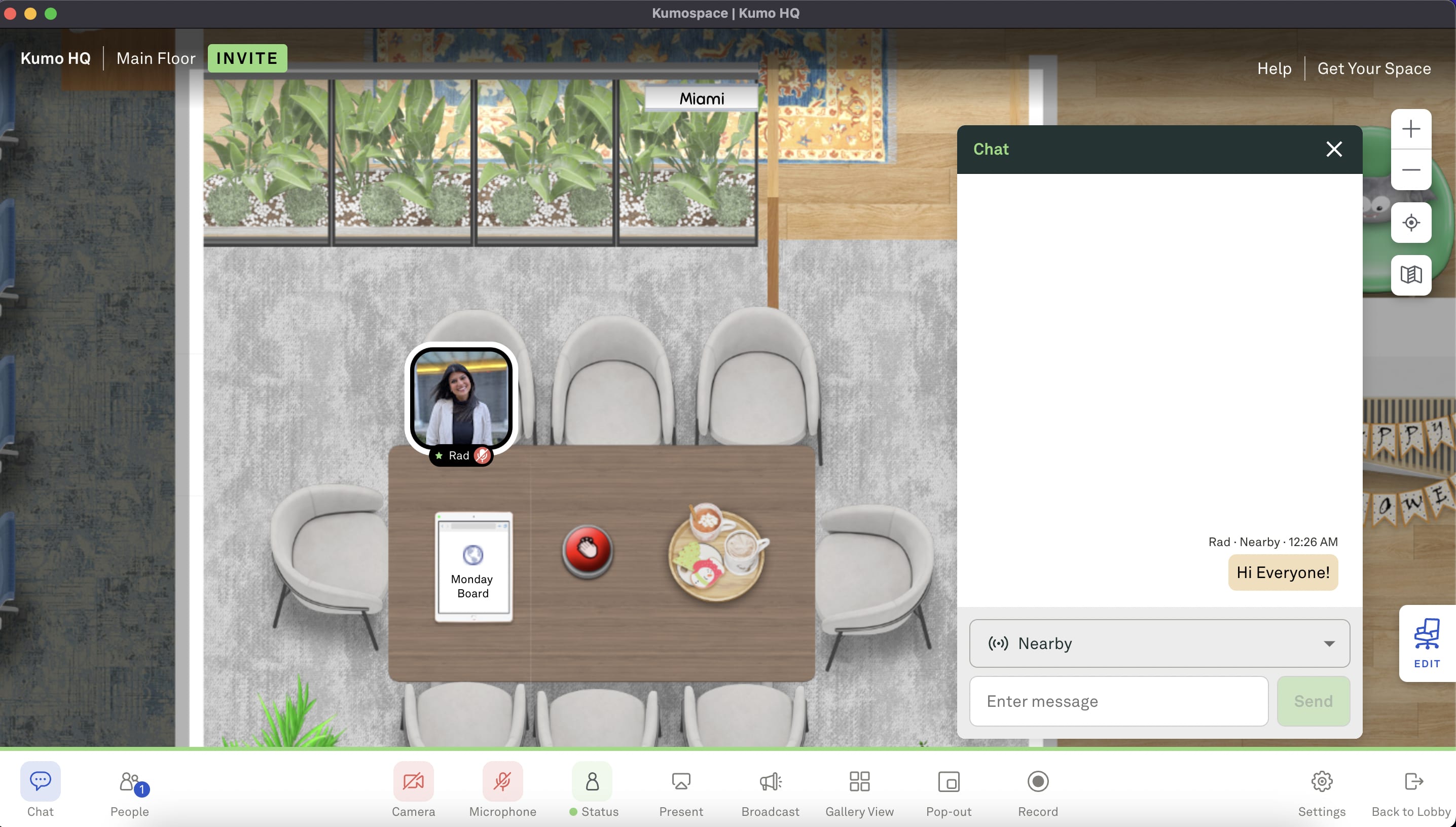 File Exchange
It assists in delivering the whole document transfer as well as video and audio recording within the meeting itself and does not rely on other solutions. Since organizations frequently use private papers, including audio bytes, it is crucial that a safe ecosystem is accessible for data transport.
Video Call Capture
Recorded video conversations will be useful for individuals who were unable to attend the meeting, as well as for others to assess and gather data, gather business insights for future reference and documentation needs, or just stream at a later time.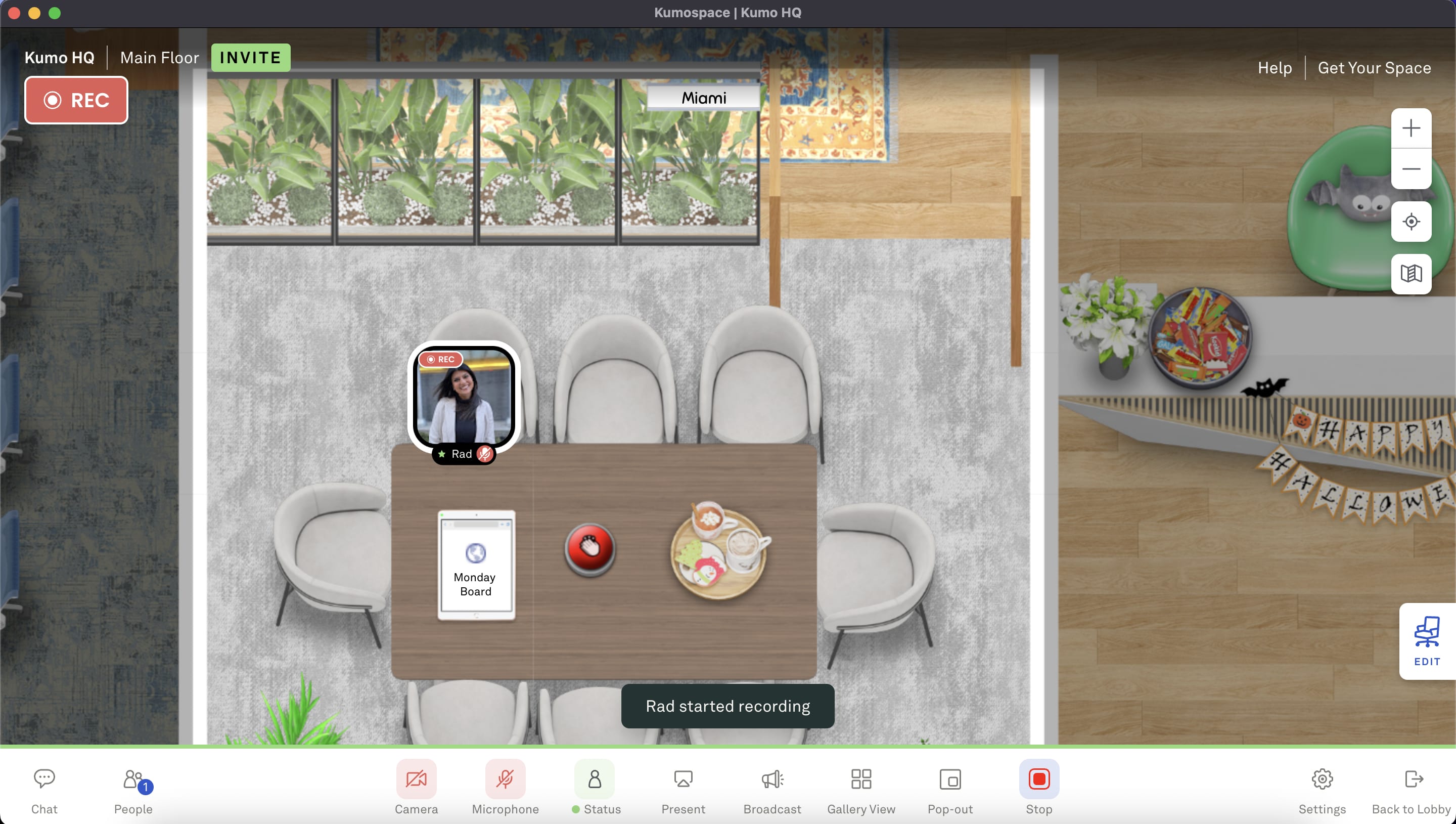 Device Switching
Switching between devices allows the video call to continue without interruption. No meeting description is required, and participants can be mobile and have better access to high-speed internet, which is sufficient for device-switching conferences.
Dangers of using insecure video conferencing software
Applications used for video conferencing include hazards related to unauthorized access and data leakage, just like any internet-connected applications do. However, they also exhibit three separate vulnerabilities:
Hijacking: Meeting IDs and PINs for online videoconferences can be easily guessed or made public (for example, by posting them on someone's email signature or social media page). Without security, anyone accessing this gathering might enter and interfere with the proceedings or steal critical information.
Screen sharing: In keeping with the foregoing, the majority of videoconferencing programs include this feature. Unauthorized participants have the potential to take over control of the presentation and make their desktop the (unwanted) center of attention.
Recordings: Many video conferences are captured on camera for transcription or subsequent viewing. Where and how these recordings are stored and safeguarded is essential since incorrect access or lack of encryption might mean that critical material gets into the wrong hands.
Beyond these in-app dangers, video conferencing software can potentially make a client device more vulnerable to attacks. For instance, a video conferencing solution on a desktop or laptop PC can demand that the user download browser add-ons or other software, some of which are unavailable through secure distribution channels like the Windows Store or Mac App Store. These extras raise the possibility of security being hacked.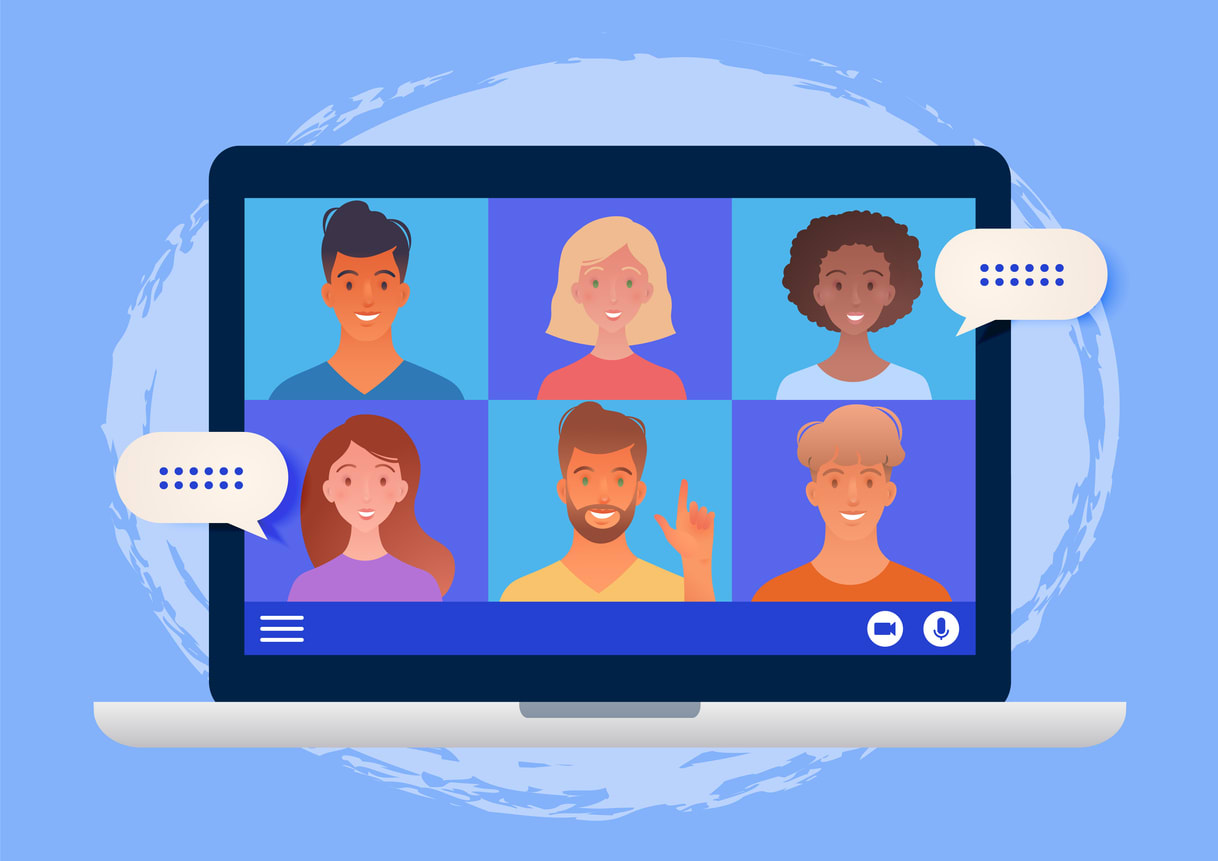 What certifications do your secure video conferencing tools need?
Several factors are involved in how certifications are given out in various countries. Therefore, ask for transparency regarding the deadlines for projected compliance milestones. Great security certifications include:
General Data Protection Regulation (GDPR),
ISO 27001 (Information Security Management)
SOC 2
What is End-to-end Encryption?
A technique of secure communication between users that prevents outsiders from accessing the communications is known as end-to-end encryption. End-to-end encryption of data maintains confidentiality between sender and recipient, reducing risk and safeguarding sensitive information.
End-to-end encrypted online meetings reduce risk and prevent the release of sensitive information by limiting access to just the active participants. Therefore, end-to-end encryption is crucial for preserving your business' privacy in a secure method when it comes to digital packet transfer. No one will listen in on your private communications, thanks to encryption keys. That includes even the most sophisticated hackers or internet service providers.
Security questions to ask your video conferencing service provider:
Find out how you can prevent unwanted attendees in video meetings.
Question them about their encryption standards.
Determine whether or not their platform has been audited for security.
Ask them how they are handling cloud security.
Find out what security measures are built into their video meeting platform.
Ask how long your service provider has been building secure cloud products.
Ask questions about transparency.
Also, ask about integrating security principles into service operations, infrastructure, and product development.
Talk about out how they feel about collaborating with impartial, outside professionals to assess security measures and make best practices recommendations
Taking the time to find out these and perhaps other things about the software platform you are looking into can give you a better idea of how well they will serve you and your business. Furthermore, since security is a major issue today, it might be the most important part of your research into secure video conferencing platforms.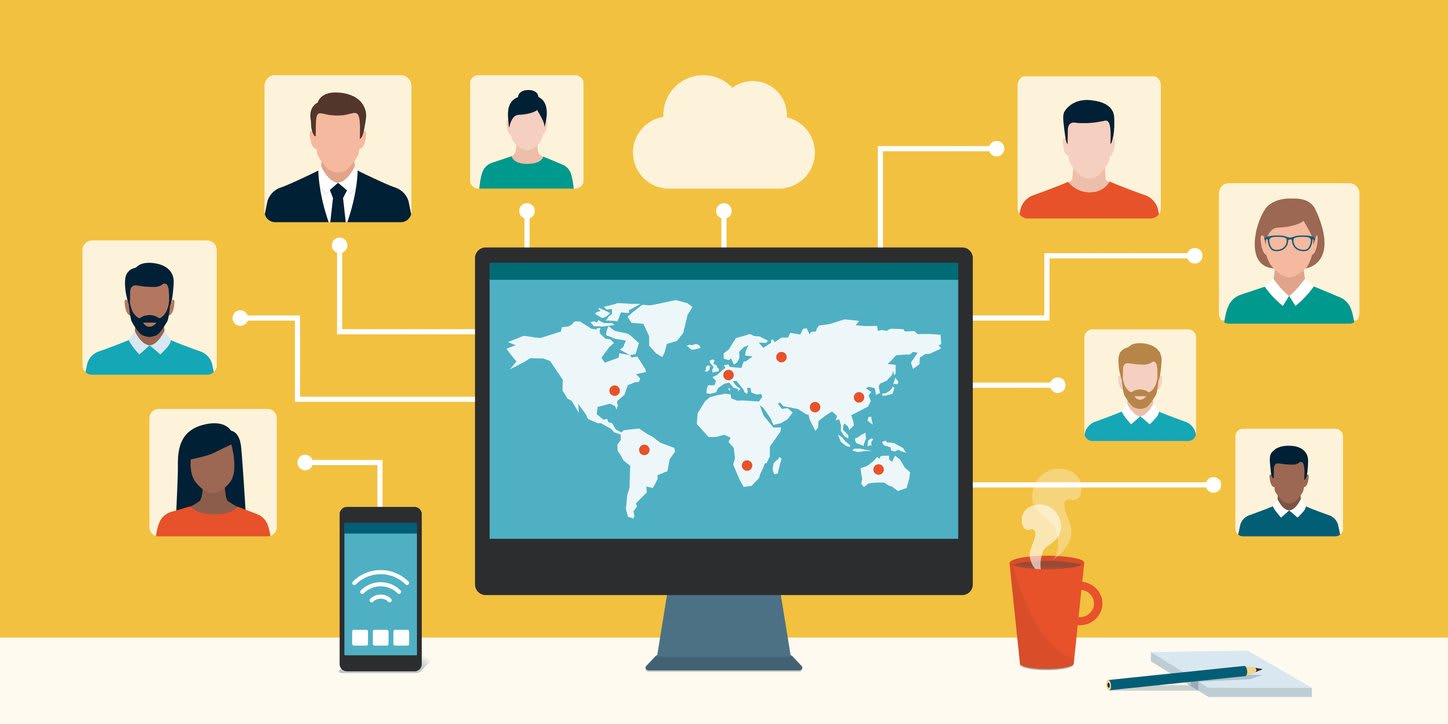 Tips for Secure Video Conferencing
Now that you have a good understanding of secure video conferencing, here are a few tips to keep in mind:
Avoid sharing links to your secure video conference on social media.
Make sure each meeting is password protected.
Avoid public networks during video conferences.
Be aware of what people can see or hear on the screen, especially on screen share.
If using free software, check to see if they are sharing your information.
How to choose the right secure video conferencing software for your business
When deciding which tool to employ, it is crucial to consider your company's unique demands and its users. Therefore, before making a choice, it is essential to study the features and costs of various tools carefully.
You will want to consider collaboration, usability, and mobile experience when choosing the best video conferencing option. Additionally, in today's fast-paced digital environment, when many employees prefer to work remotely, it is essential to access video conferencing tools on mobile devices. As a result, you should perhaps think about your users' needs first.
Video Conferencing Softwares
Lockdowns are no longer an issue, but those who work from home still rely on these services to communicate with their coworkers. Additionally, they're still a fantastic method to stay in touch with far-flung relatives and acquaintances.
Millions of individuals have used Zoom over the past few years. Although Zoom is a common video chat application and video conferencing software, many employees felt a sense of Zoom fatigue. To compete with Zoom, rival video calling services are offering new features and capabilities. Here are some recommendations for encrypted video conferencing software choices: ClickMeeting, Livestorm, GoToMeeting, and Kumospace.
The platform that we suggest trying would be Kumospace. This platform is breaks down silos and enables a fun interactive way to keep your participants engaged.
Your thoughts? We'd love to hear your feedback on anything secure video conferencing related.