The Kumospace experience is better when shared with other people. Here's how to join a Floor, invite people to Kumospace, go Back to Lobby, and enter other Floors.
Join Space
Type the Kumospace URL, e.g. www.kumospace.com/CompanyName, into your browser and you'll land on the Joining page.
Enter your Name
Before entering a space, you are able to enter a name of your choosing. Click the text field under Name: to type in a name.
Grant Permissions
You'll be prompted to give camera, microphone and recording permissions when joining for the first time.
For best performance, we recommend you grant these permissions. Read more about how to Optimize Your Kumospace Experience.
You can then select your camera, microphone, and speakers before joining the space.
Lobby
When you join a space, you land in the Lobby. Kumospace Owners and Admins have a different view of the Lobby than other participants:
Owner/Admin view: as the Owner or Admin, you can Manage Your Space, your Space Privacy Settings, and review Space Analytics from the Lobby. These options are not visible to other participants.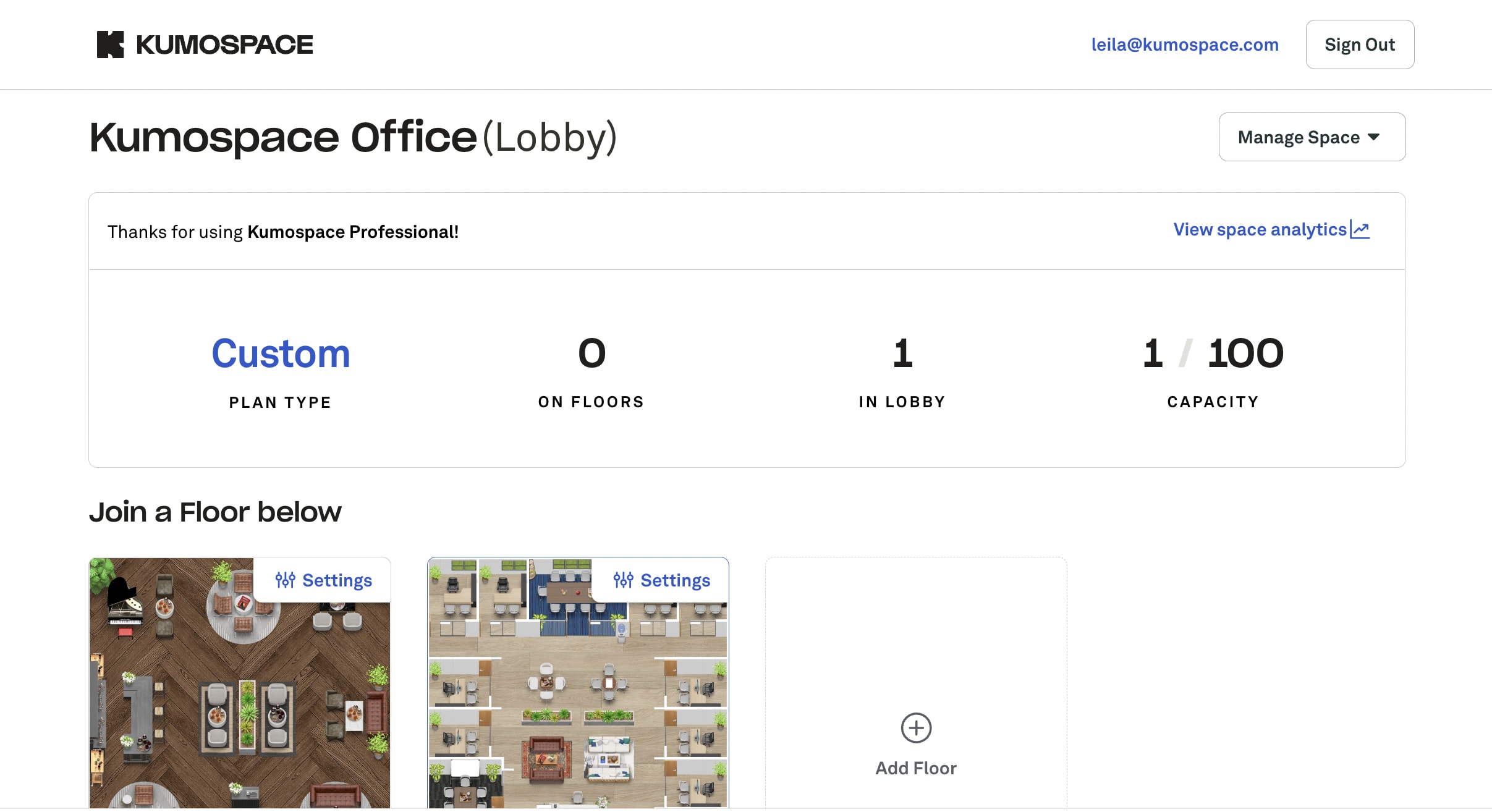 Participant view: Other participants can see the Floors available, the Chat, and People menu. This includes Floor Managers, Members, and Guest.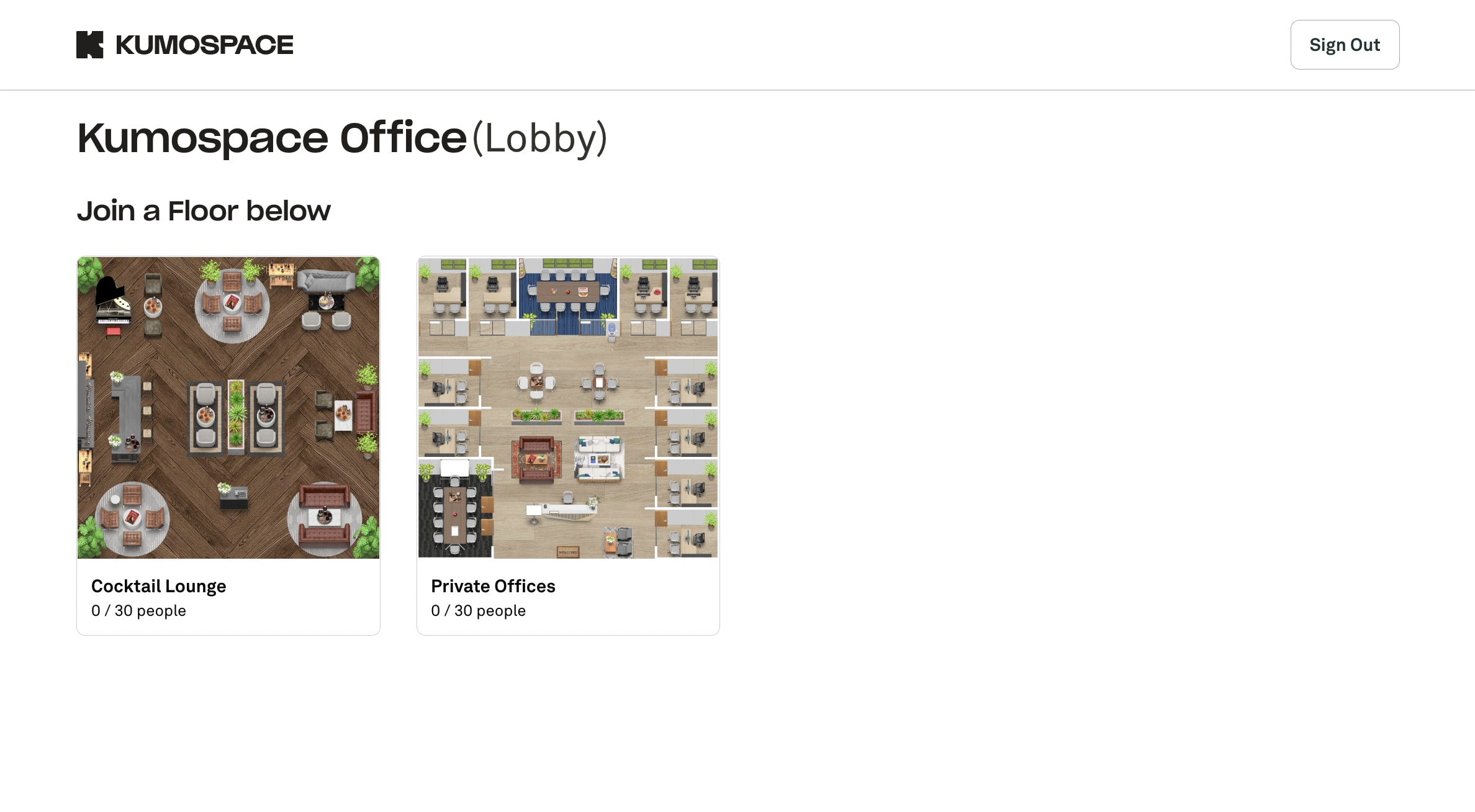 Join a Floor
To go to a certain Floor, click on the chosen Floor thumbnail.
Who's in the Space?
At the bottom of each Floor thumbnail, you can see the name of the Floor, how many people are on it, and the total Floor capacity.
You can click on the People menu in the bottom bar to see who is in the Space, and on which Floor.
Click on the Chat to send a Direct Message to individual participants, or the Entire Space.
Leave the Floor
If you'd like to leave the Floor you're on, click Back to Lobby in the bottom bar.
To go to another Floor in the Space, go back to the Lobby and click on the Floor you'd like to go to next.
Exit Space
If you'd like to exit the Space entirely, click Back to Lobby in the bottom control bar, then click Exit Space on the right of the bottom control bar in the Lobby.
Alternatively, you can just close the browser tab, and disappear 💨. When using this method, we encourage you to say goodbye to everyone first!