Here's a quick guide to setting up a Corn Maze in your space and how to play.
Add a Corn Maze to your Space
To add a Corn Maze floor to your space:
From the lobby of your space, click the ⊕ Add Floor button.

A popup will appear with floor templates. Open the Games Category

Select the Corn Maze template and click Save.
Start the Corn Maze
To start solving the Corn Maze, use the Arrow Keys on your keyboard to begin moving.
You'll first need to locate the entrance of the maze, where the directions are posted. You can then click the gate to open it and enter the Maze.
Note that many features on this floor are disabled such as the Map, Zoom, Panning, Pathfinding, Fog, and Follow.
This is to make the Corn Maze a real challenge and prevent users from cheating. What's the fun in cheating anyway?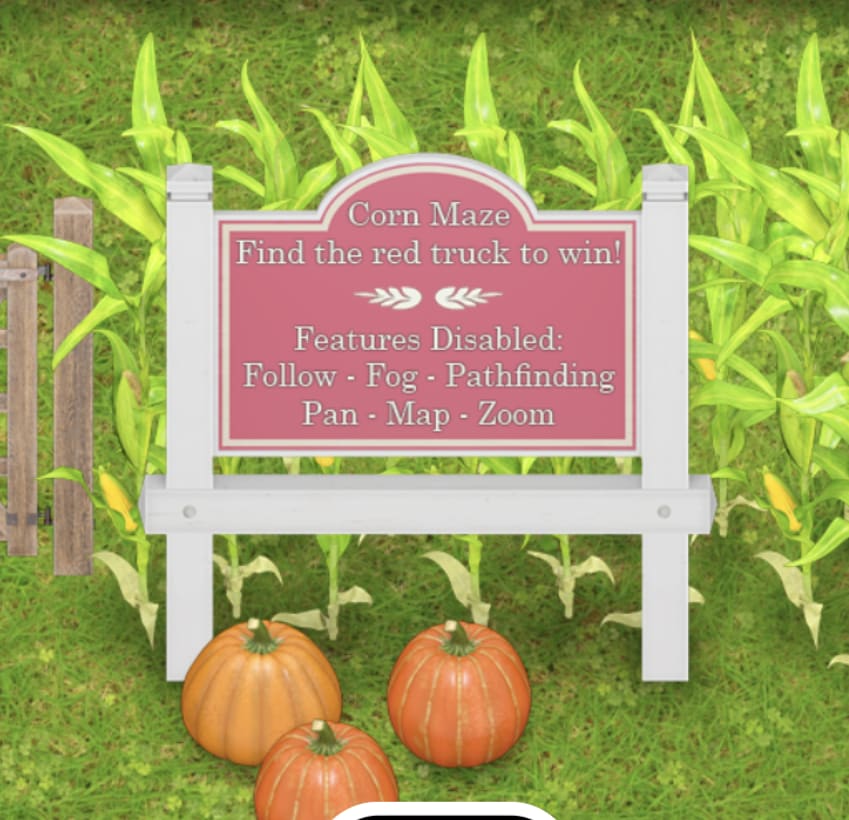 Escape and Win
To win this challenge, you'll need to escape from the Corn Maze by searching for the Red Truck.
Once you've found it, you've entered the winner's area! Feel free to hang out with your co-workers, friends, family, or anyone you invited to come solve this Corn Maze. Learn how to invite others to your space here.