How to Host An Unforgettable Virtual Event
Virtual events have been on the rise for the past few years with their use exponentially increasing in the post-2020 era. Some virtual events, however widely used, do not result in the same outcome as others. The reason being is that, just like real-world events, their user experience matters and often is the defining factor of their success or complete failure.
Below are some tips on how to host a fun and engaging virtual event.
What Events Can be Virtual?
In today's digitally advanced landscape compared to three years ago, events that are hosted virtually have grown not only in practice but in the markets' acceptance of the modality too.
Whether they are hosted remotely or in person - most events almost always have a virtual aspect to them due to the largely remote workforce of our time. So what events can be virtual? Judging by how businesses have operated in the last two years, virtual events can be anything from traditional team meetings and one-to-ones to company-wide townhalls and industry conferences. Whatever events your team is embarking on, consider the following reasons to host them virtually.
According to Vimeo, four perks for hosting virtual events include:
Promoting your brand, product or services to generate leads
Engaging and educating your customers
Communicating internally with employees
Train and onboarding employees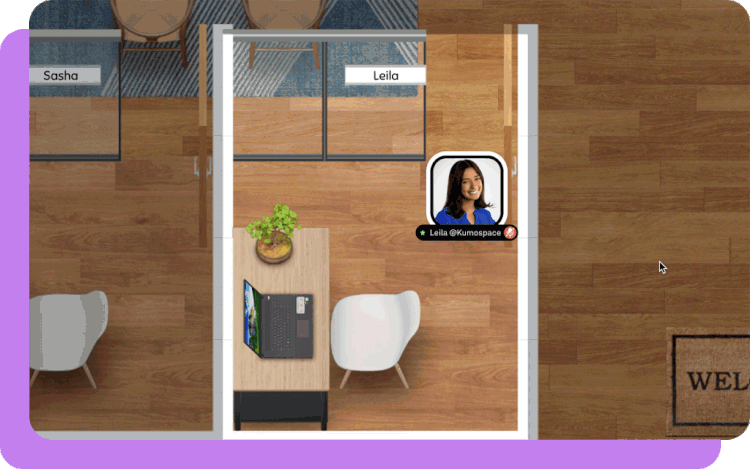 Why Host an Event Virtually?
In recent years, most, if not in many cases, all communications have transitioned to digital platforms. Any meeting held internally or externally will more likely than not have a virtual hosting platform attached to it. That is the new norm and an adapted way of working, so hosting events should follow the same format.
Let's have a closer look at the numbers:
75% of folks sign up for 1-5 virtual events per month with half of them attending all events they sign up for
68% rewatch content from events they've attended
Three quarters of attendees say they'd rewatch the event later if they missed it live
From brand messaging and engagement, to education and communication - virtual events are now a tried and true method in both setting up an external marketing strategy and preventing knowledge gaps on your internal teams.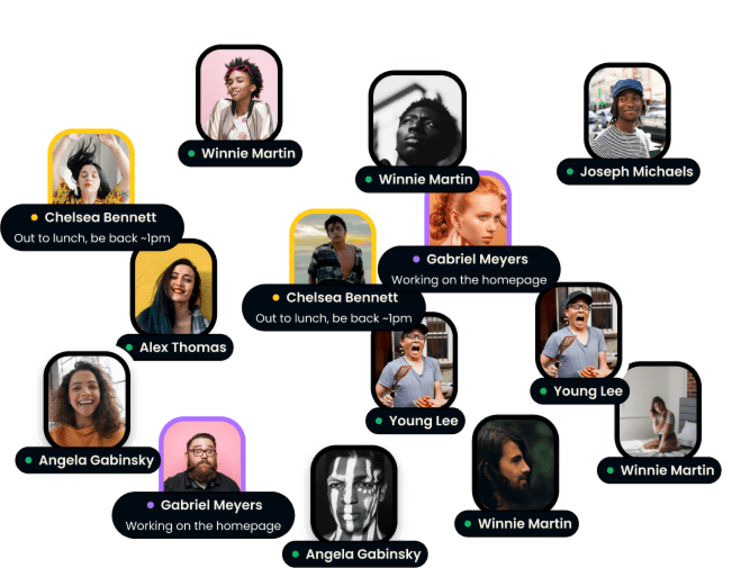 How Do You Host a Virtual Event?
Although our adaptation of the virtual event space has expanded, most major platforms hosting them have not.
The tired model of virtual meetings, be it a call, panel discussion, or even a conference, where the speaker presents slides, muting participants in hopes that their microphone is working creates lag in excitement and engagement. So what could be the solution for hosting something people actually want to be a part of? Event organizers should consider adopting new virtual event platforms that innovated and evolved with the times. Real-time engagement of your virtual event is important, here are 13 virtual event best practices to consider when planning one.
Selecting a platform to host your virtual event on, is as vital as the event run-of-show itself. Meaningfully connecting with your audience is key in order to let them retain the communicated content. Kumospace provides an unparalleled virtual event experience that combines all the best aspects of digital and real-world event experiences. It mimics the atmosphere of an in-person gathering while offering all the perks and engagement tools for hosting it virtually. Unlike Zoom and Google Hangouts, Kumospace isn't just a place to meet, it's a place to hang out before and after the event, connect in team huddles or one-to-one conversations and even brainstorm on whiteboards should creativity spark.
Hosting a Virtual Event Tips From Comedian Dan Galea
Toronto-based comedian Dan Galea was seeking an alternative to Zoom stand-up shows when his friend invited him to a mysterious online party hosted on a new immersive virtual event platform called Kumospace. He was struck by how the space felt like a vivid video game. "Everyone entered the party and immediately started talking to each other about what the space looked like and how different it was," Dan says. "I liked the fact that you could see all the faces of the guests, people could move around, and there was a social aspect to it."
A day later, he decided to host his own comedy events on Kumospace.
The comedian/producer, who has worked alongside the likes of The Kids in the Hall, Judah Friedlander, Will Sasso, and Jason Priestly and appeared in scores of TV shows and commercials, has been hosting his The Kumody Show in Kumospace since the beginning of the pandemic. Now, he is constantly experimenting with the platform and putting on new shows.
How He Sets Up A Knock-Out Virtual Performance On Kumospace, According To Dan Galea
What are your tips for hosting a virtual performance in Kumospace?
In Kumospace, the first thing you want to do is get people to experience the space. People like to hang out by the door, so I always have someone standing by the entrance to give them a basic rundown of how to use Kumospace — in case they have never used it before. Then I tell them to get into the space and mingle.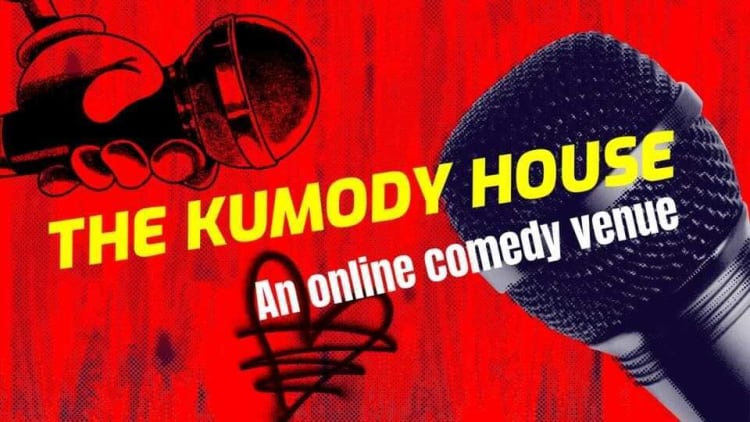 Tell us more about the ideal set-up for a virtual comedy show.
When it comes to the shows, it's nice to have a virtual stage and seats but the truth is, in my experience, people usually choose to surround the performer. During The Kumody Show the guests almost always surround the comic because it ends up being easier to see, and to interact.
One key step for my virtual comedy shows: I make the audio feature the "entire floor." This allows everyone to hear one another, but it's also so that the comics can hear the laughter.

How can folks make their own Kumospace events stand out?
You're creating an experience when you're creating a show in Kumospace. An interesting space can make things really memorable, and especially now with Kumospace's Custom Spaces feature there's so many cool things you can add to your floor for people to experience.
For example, I've had a magician in the space standing behind a table, and people walked up to him and he did magic tricks.
What are some other ways that you've used the Custom Spaces feature?
I always put posters for my next show around. You can do that pretty easily.
I also use the Whiteboard app, which you can find in the Edit tab, to write down the 'house rules,' which is basically anything you want guests to know for the show. For example, event etiquette such as don't talk when the comedian is talking.
You can also make commercials for your next show, and have it playing on the YouTube TV.
How does the audience usually interact with the comedian or performer?
In the past, I've had everyone stand on the stage and circle the comedian. When the comedian is done with their set they step outside the circle, and a new comedian comes into the middle of the circle. It's really fun, and it makes the audience almost feel like part of the show because they're literally on stage with the comedian and anyone beside them could be the next act. So far, it's been a lot of fun.
At the end of the event, I always get messages that say, "That was so cool, I've never seen anything like that."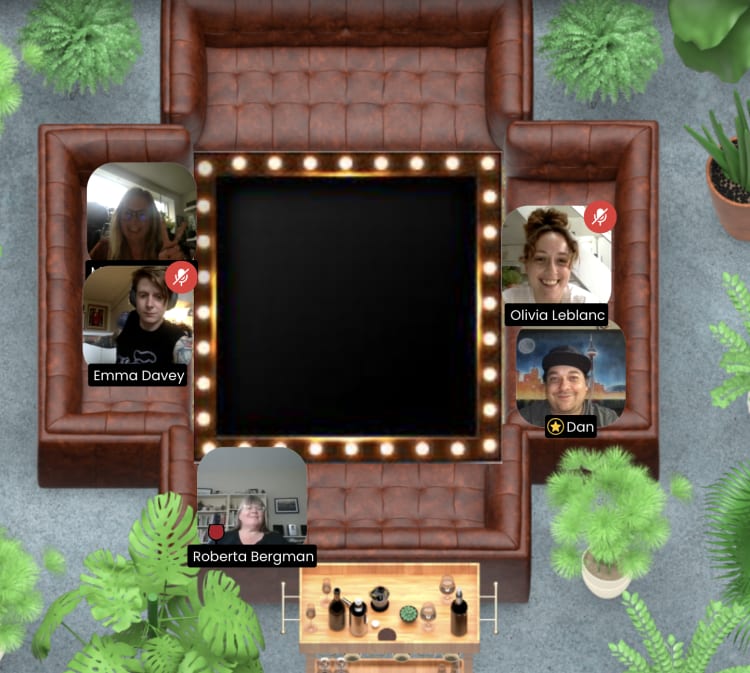 Is there anything else that is helpful to get people to your event?
There's a lot of online ticketing websites you can use that will have their own social network of people looking at the events, for example EventBrite or Events.com. Those can be really helpful in getting the word out about your virtual event. If you're looking for more ideas, free listings in local papers work great as well.
Any other tips for prepping for a virtual performance?
It's a good idea to have the performers show up a little early so that they know what they're doing. Expect them to have not been on Kumospace before, and make sure that they sign in with their email so you can make them floor managers.
Also, be prepared for things to not go as planned… People will come in using different computers, different levels of tech knowledge, etc. And no matter what you do, you could send them instructions in 40-font size, and someone's gonna show up not prepared at all with terrible internet. You've got to be prepared to reiterate things a bit. Sometimes people might have to just leave the space and come back using proper methods. The good news is Kumospace is very intuitive so it shouldn't happen too much.
The main thing is just to be really organized because just like any other live event things are gonna happen where you're gonna have to figure stuff out on the fly. As long as you're prepared you should be good.
Virtual Event FAQs
A virtual event is a gathering held on a digital platform vs organized in real-life. The appeal of having a virtual event is that it is able to draw a wider number of attendees, speakers, volunteers, and sponsors. Because the event is held online, the turnout will likely be better than the events hosted solely in real life due to the flexibility it provides for attendees and speakers alike to tune in from anywhere around the world.
The key to hosting a successful virtual event lies in ensuring that the experience is engaging for your target audience. From digital marketing promotional tactics on social media platforms, email newsletters, and web experience, to the event engagement strategy like a live-chat feature, emoji reactions, polling, and attendee side chats, all are valuable ways you can keep your audience tuned in, and excited about your event.
Choosing the right platform to host your virtual event on, can dictate whether the event succeeds or not, by providing you with tools that immerse your audience in the overall experience. As previously mentioned, engagement is key to a memorable run-of-show and thus selecting a platform that provides you with features like live chat, polling, gamified presence, inter-connectedness to fellow attendees, and more, will keep your audience tuned-in, present, and left wanting more.
We hope you find this article informative and inspiring to put on your next virtual event with a bang!