The talented Bobby Martin is curious and collaborative. He builds features that make Kumospace the place to hang out on the internet.
At Kumospace we work with the best of the best, including software engineer Bobby Martin. He stands out among the team because of his curiosity, collaborative nature, and ability to crush virtual beer steins.
When Bobby is not busy writing code and building new features at Kumospace, he kicks back with his favorite IPA and teaches himself skateboarding tricks. He also toys around with robotics and busts out bossa nova jams on the guitar at his home in Medford, Massachusetts. In our employee spotlight series, we invite you to get to know the New England native.
Building Kumospace's Engaging Online Video Chat Platform
How do you explain what you do at Kumospace?
If Kumospace was a house I'd be the plumber, the electrician, and the contractor who comes in and fixes things or builds them.
A lot of my job involves writing code, but what's also involved is thinking about what we're going to actually build before we build it. For example, if we're going to add a new setting where are we going to put the menus? And how are we going to tell people what the settings are? There's this cool aspect of product management that the engineers do a lot of in Kumospace, which I really love.
What are you interested in outside of work?
I come from a family of musicians so I happen to have a bunch of musical instruments laying around at all times. I have a drum pad that I practice on, I sometimes noodle around with the bass, and there's an acoustic guitar that I like to play bossa nova music on.
Bossa nova music! Tell us more about that.
It originated in Brazil in the '50s, and it's adjacent to jazz, which I listen to and play a lot of. The funny thing about bossa nova music is the chords on the guitar are actually easy to play, and they sound really pretty.
What did you do before you joined Kumospace?
Before working at Kumospace I was at Amazon, specifically Amazon Robotics. My work focused on robotics, which is also a hobby of mine. I love making physical things move, and the robotics scene in Boston is really hoppin'.
What's the best thing about working remotely?
This may sound really product placement-y but it's actually true; the best thing about working remotely is we get to use Kumospace all the time for meetings and hanging out. It's just such a fun platform. I remember doing my onboarding interviews in both Google Meet and Kumospace, and I just always liked using Kumospace so much more because it felt more intuitive and engaging.
What's your favorite Kumospace feature?
If you open up the Present button the design looks really pretty. Our product designer, Anthony, made this super awesome design, and I got to build it and I have to say, it works really well.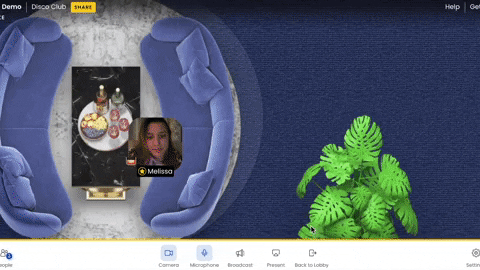 Do you have a favorite Kumospace template?
I got to say my favorite is the Disco Club because the floor changes color.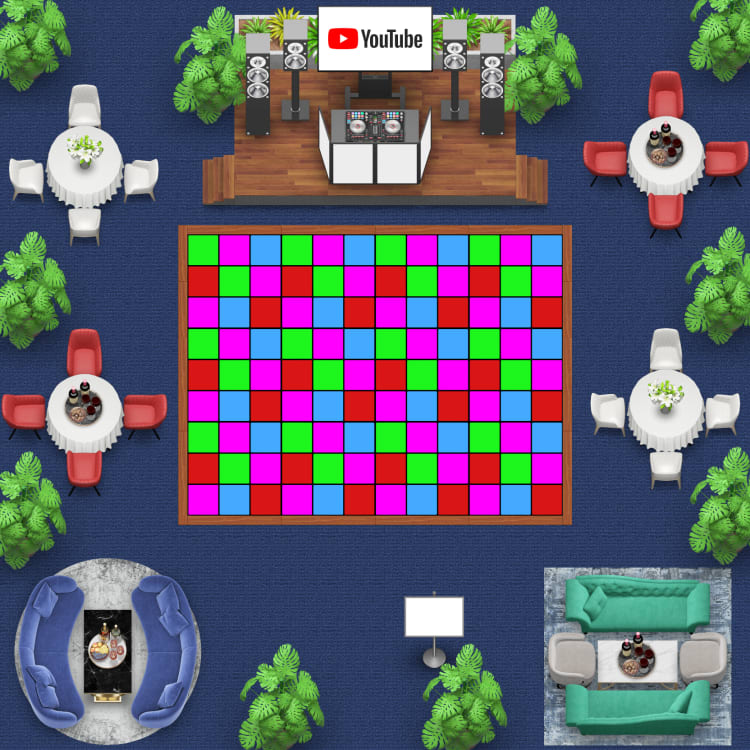 That definitely makes a good party — speaking of party, do you have a favorite virtual Kumospace drink ?
My go-to virtual drink is the same as my go-to IRL drink, it's the stein of beer.

What's your favorite beer?
The craft beer scene in New England is really big, and there's this one IPA called Heady Topper and it's legendary. If you see it, it's like seeing a unicorn, and it's so good.